Bollywood actor Milind Soman and Gul Panag announced the Pinkathon Mumbai 2013 in Mumbai, India on November 8, 2013. The 10 km running event for women only aims to encourage women to take more responsibility for their health and fitness as well as to create awareness of breast cancer.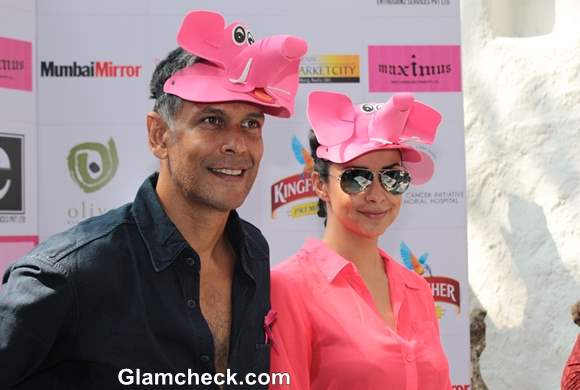 Milind Soman and Gul Panag Announce Pinkathon Mumbai 2013
Apart from the 10 km run, there will also be a shorter 5 km run for first-time runners. The latter is a shorter distance that even those with no training can participate in, although a little bit of preparation is strongly encouraged.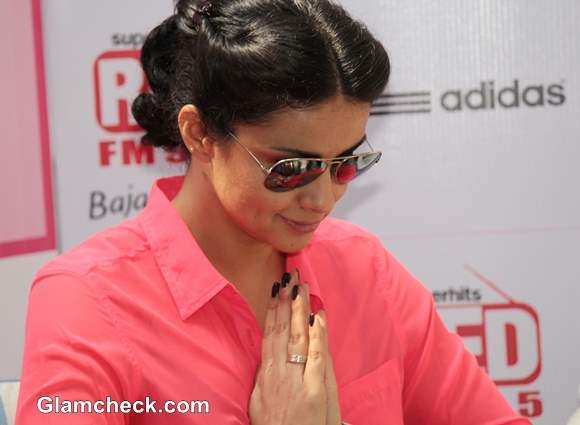 Gul Panag 2013 Pinkathon Mumbai
The Pinkathon all-women runs have been a huge success and heartily endorsed by several celebs in the past including Bipasha Basu, Rahul Bose, Karishma Kapoor, Soha Ali Khan, Dia Mirza and Kunal Kapoor.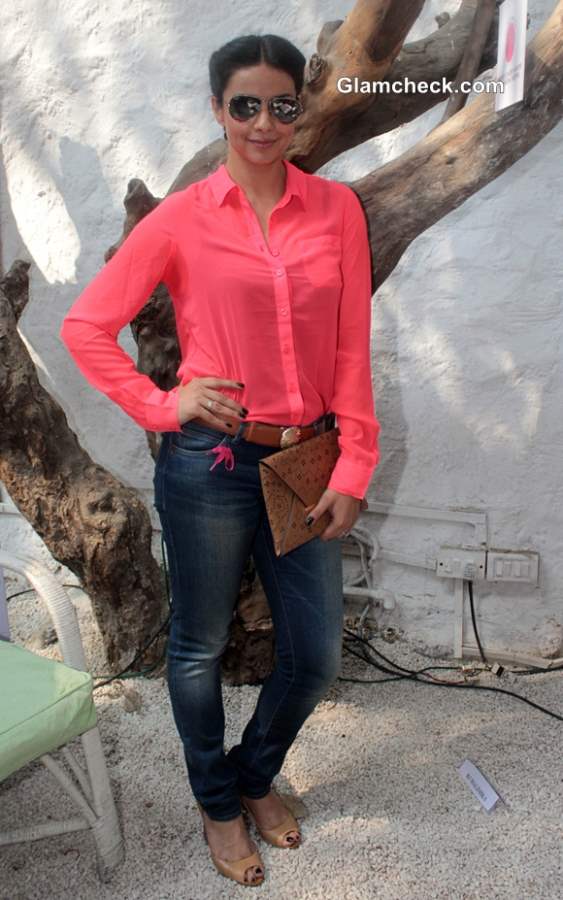 Gul Panag 2013 Pinkathon Pictures
As brand ambassador, Gul – a self-confessed fitness enthusiast – said that she was delighted to be a part of the cause and would do whatever necessary to raise more awareness of the disease which is the number one killer of women across the world.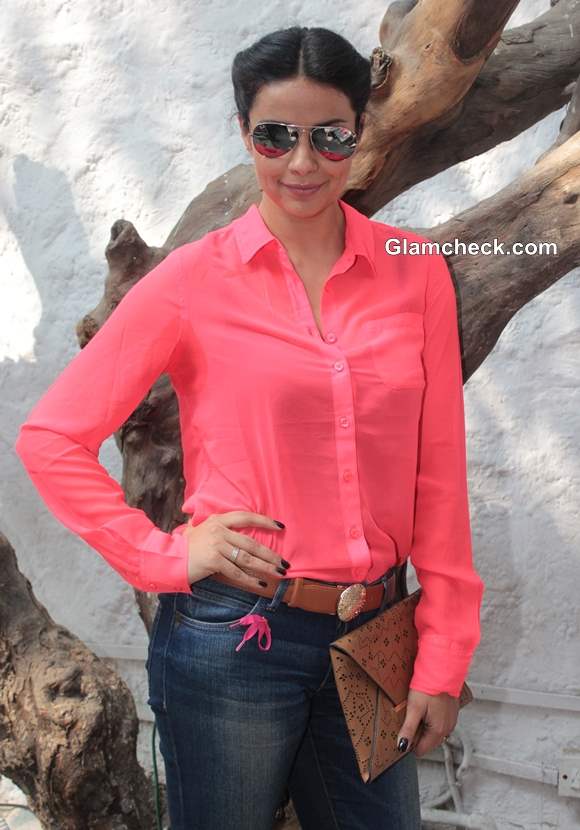 Gul Panag Announces Pinkathon Mumbai 2013
She stayed true to the theme of the event even at the announcement, sporting a pink shirt to show her whole-hearted support for the cause. She paired it with blue jeans, rounding off the outfit with nude peep-toes, black sun glasses and a tan envelope clutch.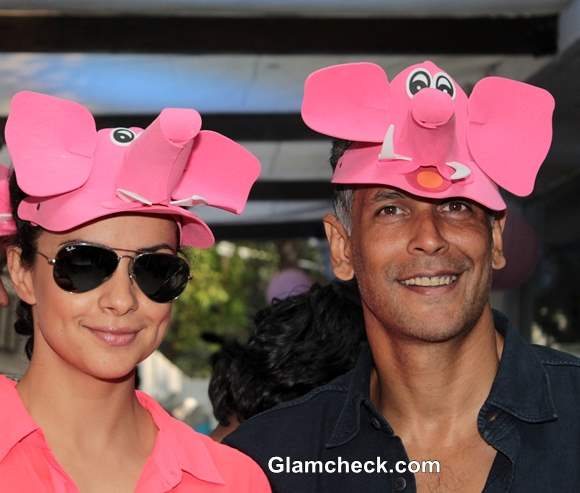 Milind Soman and Gul Panag Announce Pinkathon Mumbai 2013
Several runs are held in different cities throughout the year since 2012, organised by Milind's event management company Maximus MICE & Media Solutions. The last Pinkathon was held in New Delhi in September, 2013.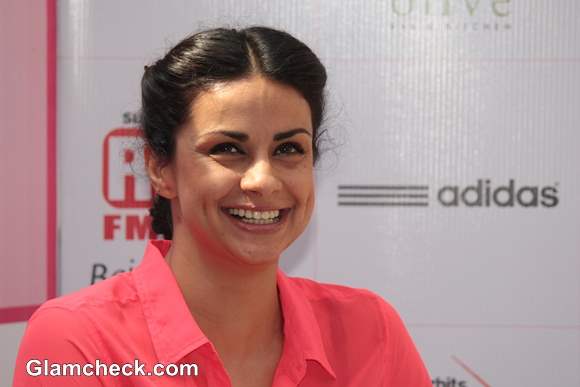 Gul Panag Announces 2013 Pinkathon Mumbai
The Mumbai leg of the run will be held on December 15, 2013. The footfall is expected to go up to 3000. Registrations are now open online. If you're looking for another Pinkathon run a little sooner, there's the one in Pune on November 17, 2013.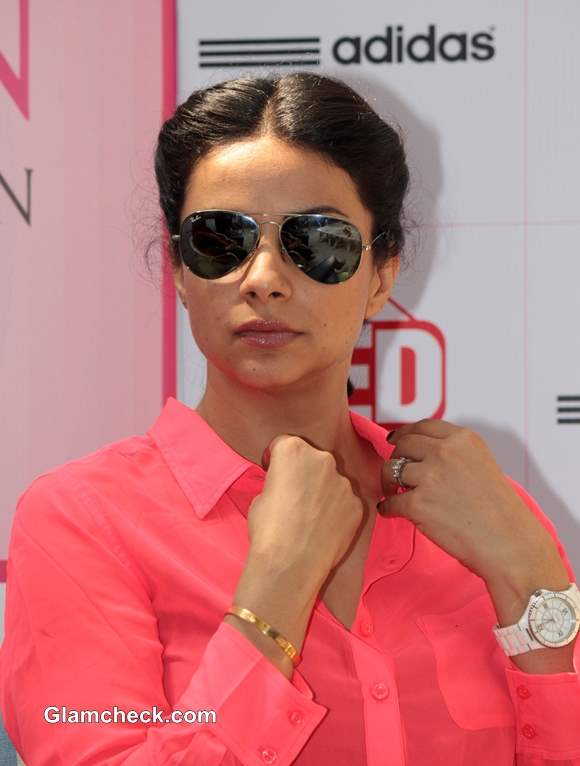 Gul Panag 2013 Pinkathon
 Solaris Images