World Diabetes Day is just around the corner (November 14) and all the big names in Bollywood are being roped in to back some or the other health campaign for the cause. Bollywood actor John Abraham and singer Raageshwari Loomba participated in a diabetes awareness program organised by P. D. Hinduja Hospital in Mumbai, India on November 11, 2013.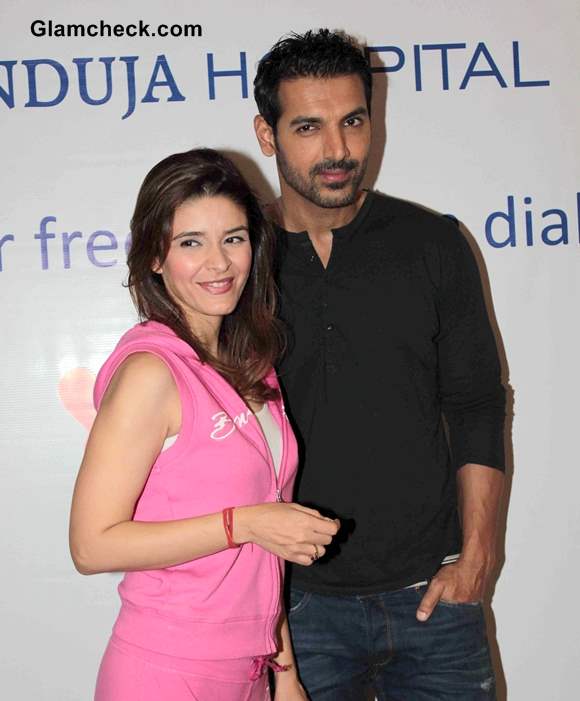 John Abraham and Raageshwari Promote Diabetes Awareness Program
John wore a black shirt and distressed blue jeans with blue trainers and a black and white striped belt. Raageshwari looked super cute in pink track pants with a sleeveless pink jacket and white sleeveless tank top underneath.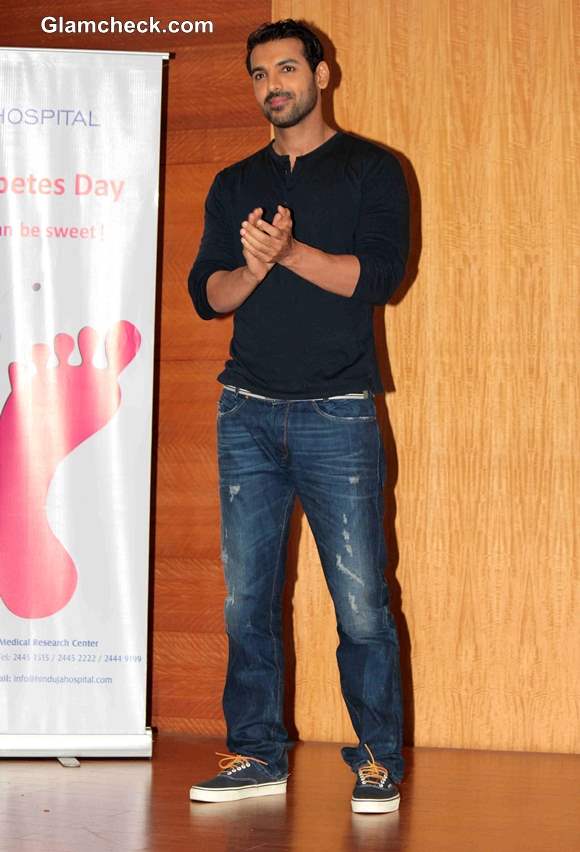 John Abraham Promotes Diabetes Awareness Program
The event started off with a special Diabetes Walk with over one hundred Mumbai residents. John and Raageshwari did not take part in the walkathon, but they did flag off the participants. The walk started at the hospital and went to a landmark in the city before coming right back to the starting point.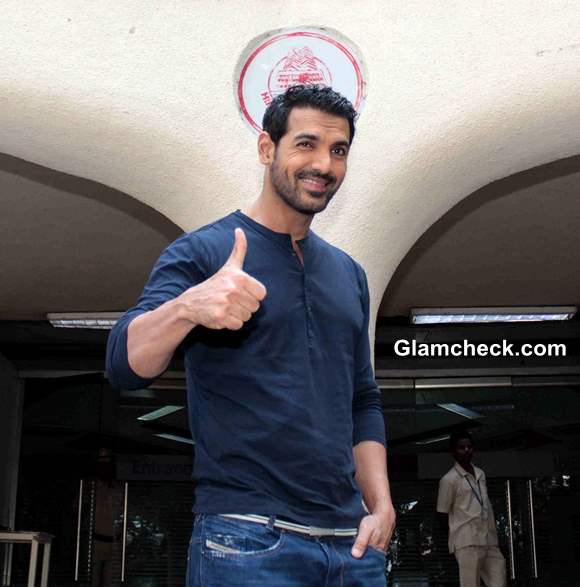 John Abraham Promotes Diabetes Awareness
John, who is a known fitness enthusiast, extolled the virtues and benefits of exercise, urging people to start exercising more not just to keep diabetes at bay but also for a healthier life in general.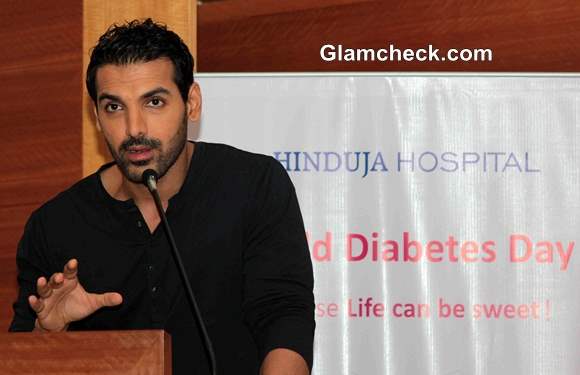 John Abraham Promotes Diabetes Awareness Program 2013
After John, several doctors and members of the hospital staff took center stage and talked about diabetes, the ramifications of the disease, and what people can do to prevent and/or control it.
Meanwhile, John has been shooting for his next film Banana which is expected to premiere in December 2014. He is both producing and starring in the film which is being directed by Sajid Ali.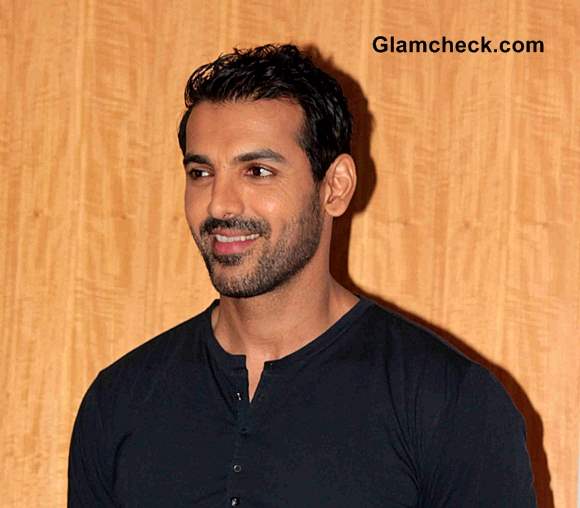 John Abraham Latest Pictures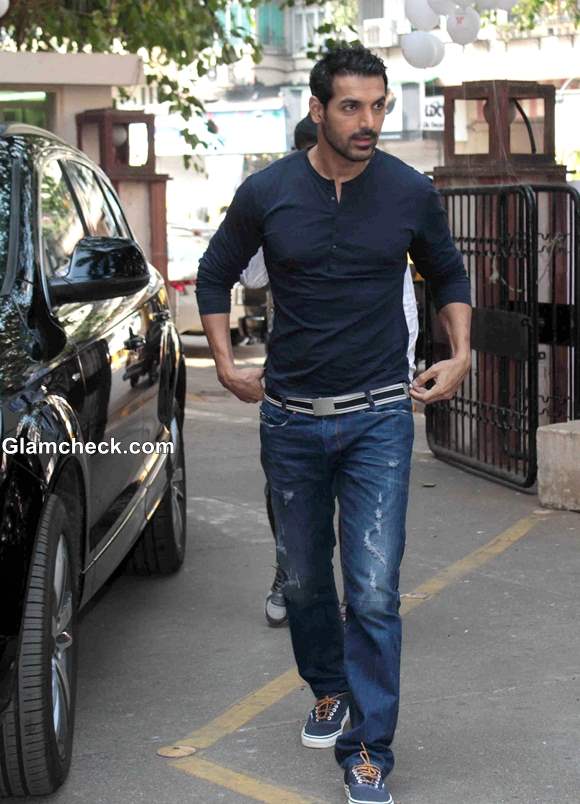 John Abraham 2013 Latest Pictures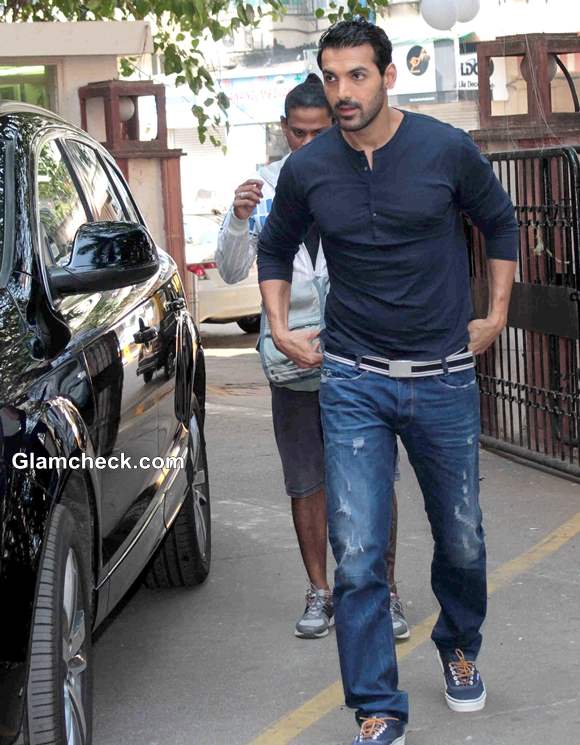 John Abraham 2013 pictures
Solaris Images