Bollywood actor John Abraham launched his NDTV Good Times reality show "John Abraham – A Simple Life" in Mumbai, India on November 13, 2013. Promo events have been planned in both the film and the national capital.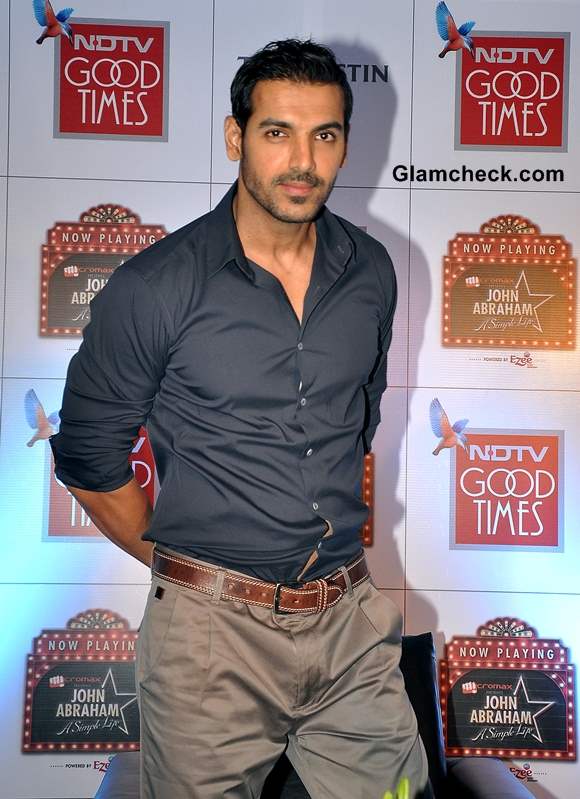 John Abraham To Make TV Debut with 'A Simple Life'
John sported a laidback urban look at the launch. He wore a blue shirt rolled up at the sleeves with khaki pants that were also rolled up a couple of times. His outfit was accessorized with black sandals and a brown leather belt.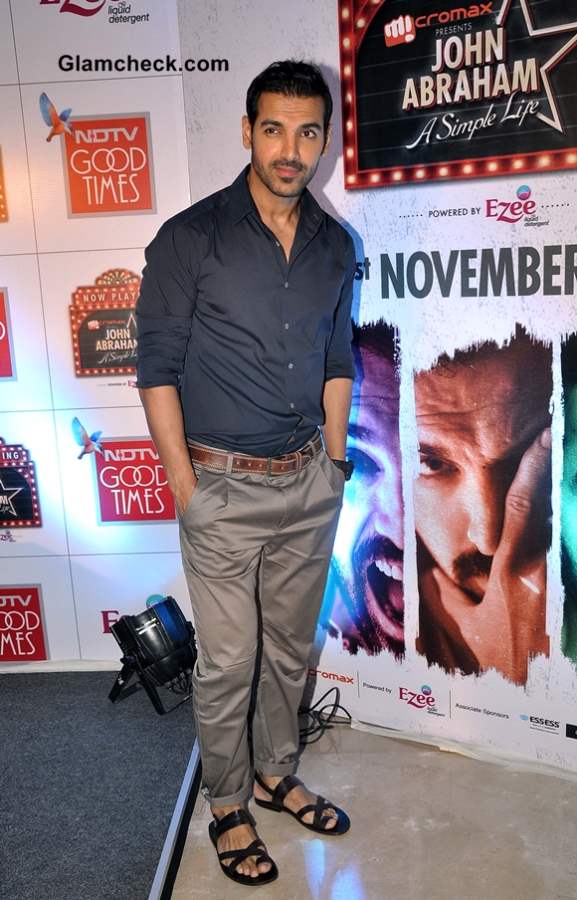 John Abraham pictures 2013
As you may have guessed from the name of the new TV show, the cameras will follow John around as he goes about his life. Not that big a deal for a man who lives his life in the limelight, but a treat for his fans who will get to see what he is like between takes, before a TV or public appearance, how he spends his alone time, a peek into his workouts and what a typical day is like for the Madras Cafe star.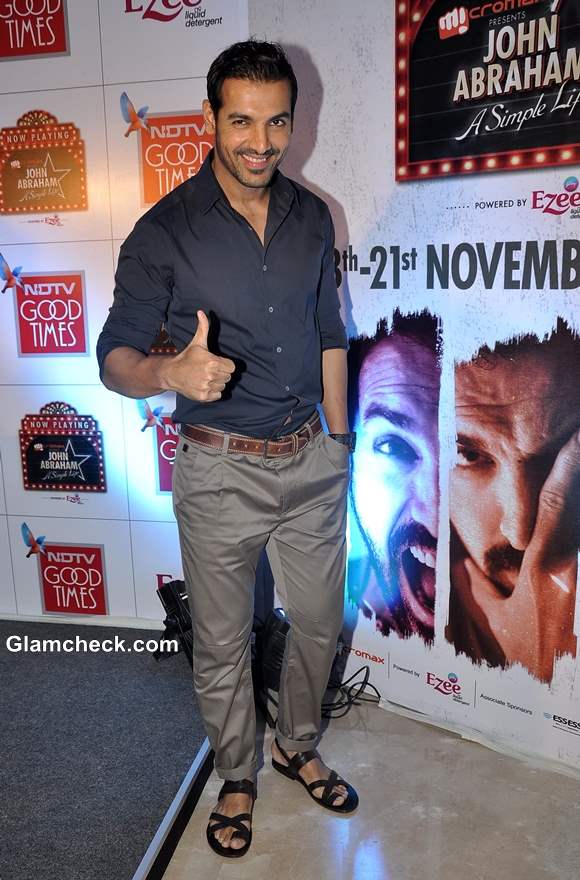 John Abraham TV Debut with A Simple Life
John said that he is always happy to endorse and be a part of shows that televise original content, which is why he was very excited to be a part of this initiative.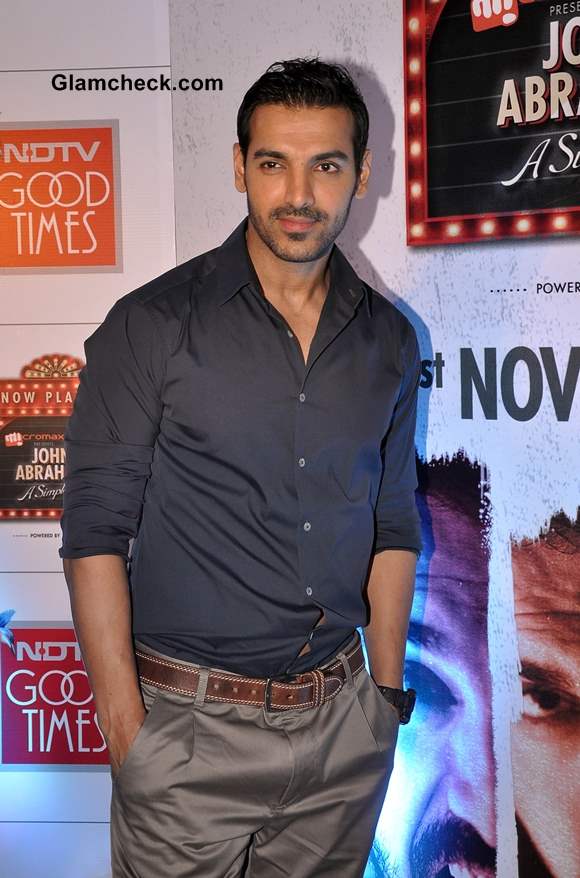 John Abraham TV Debut A Simple Life
Arti Singh, the head of NDTV, said that this show was one of the first that was designed to target generation Y which was keeping in line with the channel's goal to draw in younger viewers. She said this show would be the first time ever that John's fans would get such an intimate look into his life.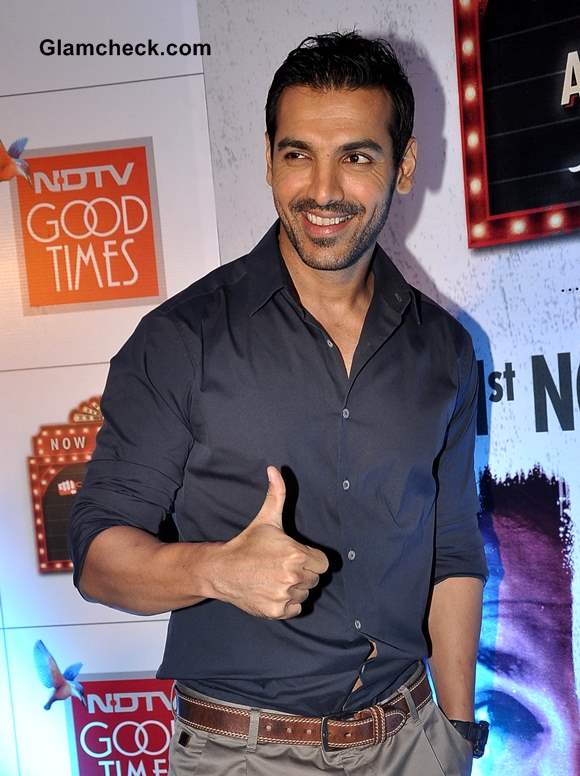 John Abraham TV A Simple Life 
John Abraham – A Simple Life is directed by Vishal Mull. It will be broadcast on NDTV at 10 pm from Monday to Thursday from November 18 onwards.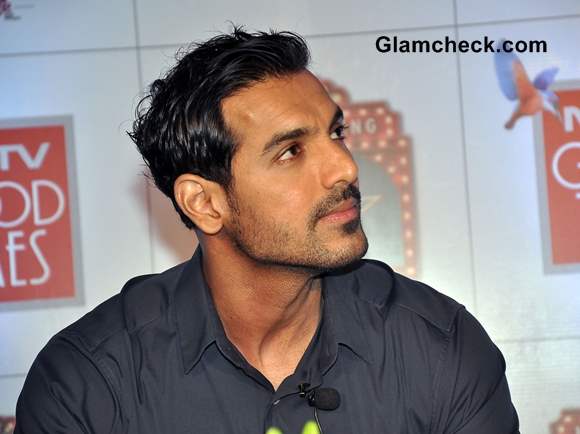 John Abraham 2013 TV Debut A Simple Life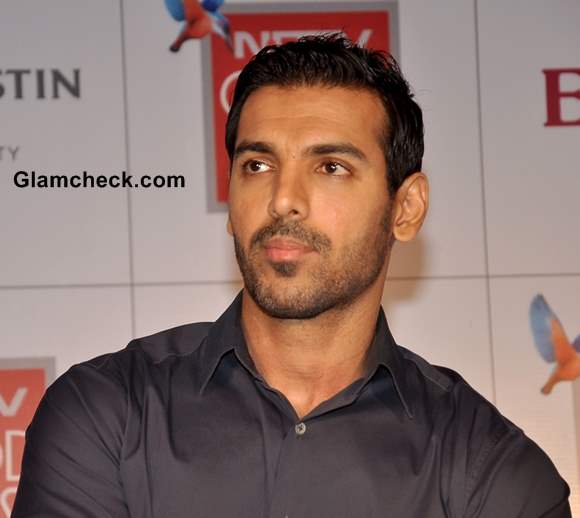 John Abraham 2013 latest pictures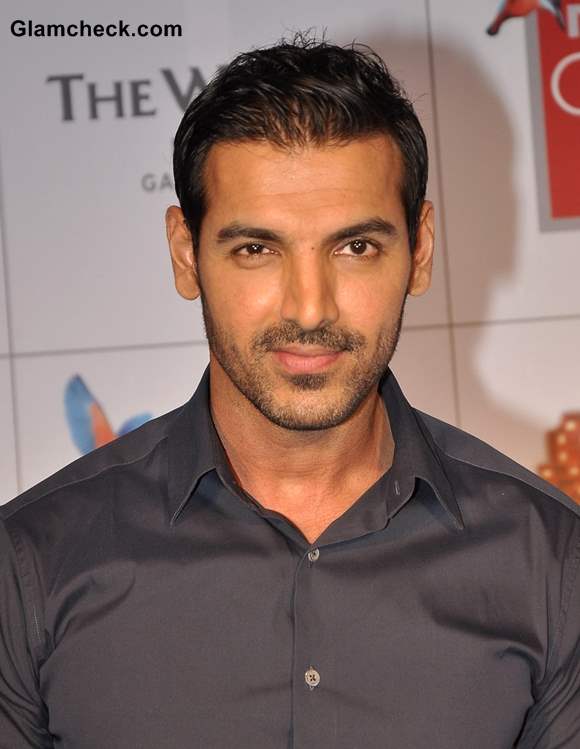 John Abraham 2013 pictures
Solaris Images