Are you getting bored of your workwear and are looking for some inspiration? Want something new, edgy, bold and confident to turn heads and make an impact in the boardroom? If you take a  page out of Bollywood actor Karisma Kapoor's style book, you will accomplish that and much, much more. Check out this timeless fashionista – one of B-town's first – as she launched SCA consumer goods in Mumbai, India on November 13, 2013.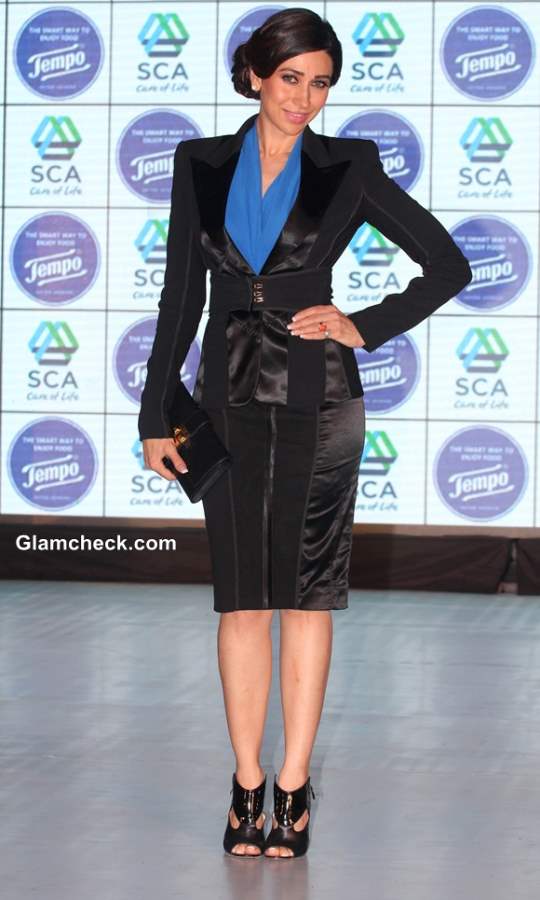 Business Style Inspiration – Karisma Kapoor Shows How to Wear a Panelled Skirt-Suit
Karishma looked beyond hot in an all-black skirt suit. Both the knee-length skirt and the blazer-like top seemed to be fashioned from subtle velvet and panels of silk. The blazer was cinched closed with a thick belt, held together by three small clasps.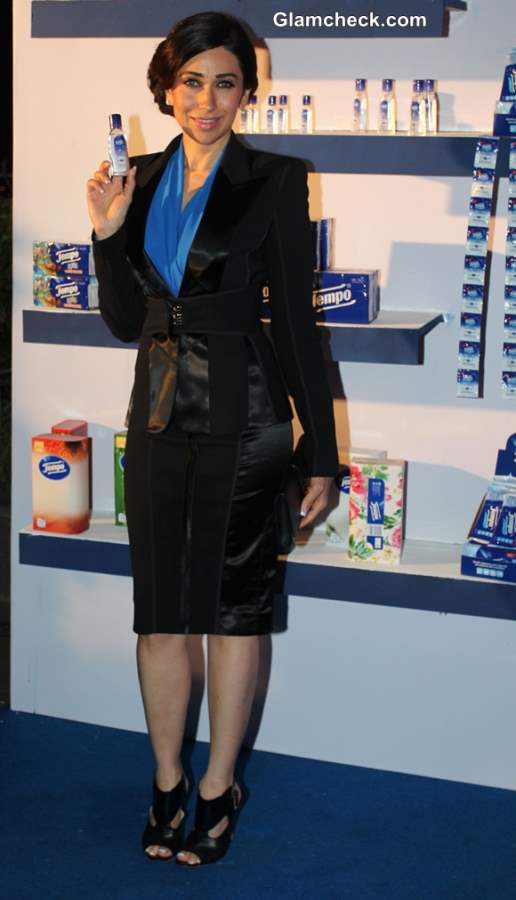 Business outfit Karisma Kapoor
She paired this base ensemble with a blue wrap shirt, visible only between the lapels of her blazer. That was the only pop of color in the whole look because this lover of all things black made sure that she accessorized her look with a black clutch and black cutout heels. The latter had a dominatrix touch to them because of their thick ankle straps and gold stud detailing.
She also wore two tiny finger rings – we've seen those on her before – and diamond stud earrings.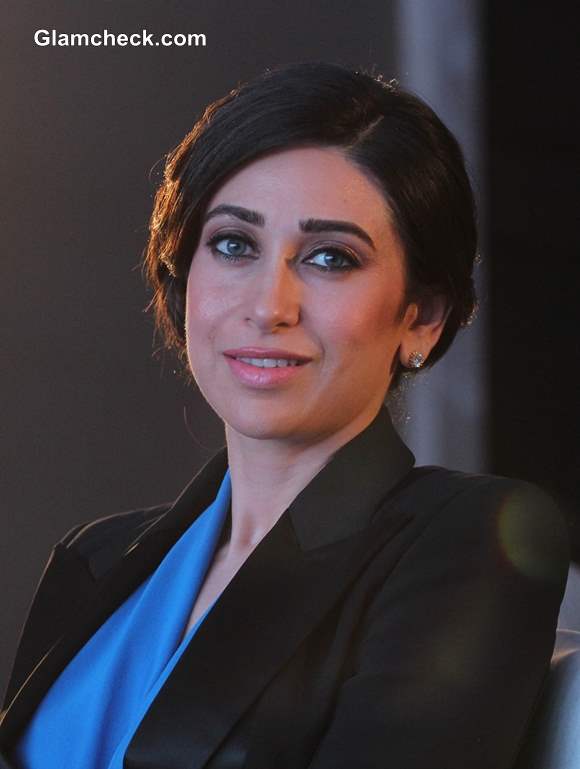 Formal Hairstyle and Makeup Karisma Kapoor
There is so much oomph and class to this look. The outfit is beautiful, extremely chic and stylish while at the same time demanding attention. There's no way you can ignore or undermine a woman dressed in this ensemble!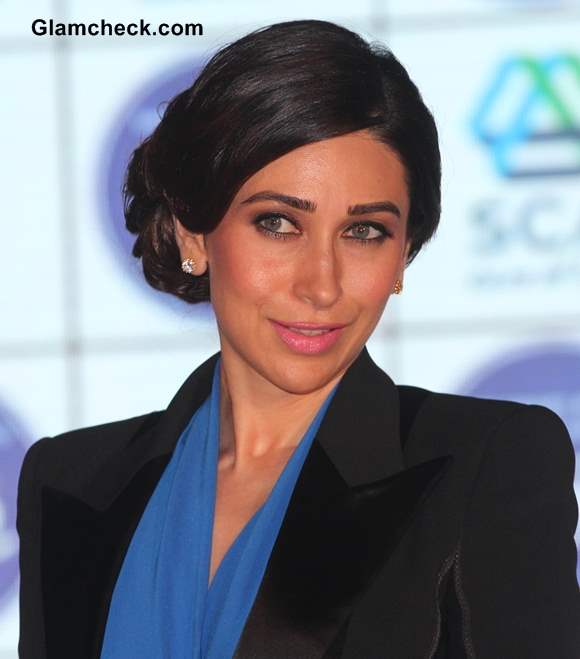 Karisma Kapoor Business Hairstyle
And now to her styling – the cherry on this hot cake. The skin on her face was infused with a subtle pink blush, the same color accentuating her pout. A shimmery neutral eye shadow and black eye liner rounded off things on the makeup front. Her hairdo was both feminine and sort of stern – a side-swept bun, neatly made, making it the perfect finish for this look.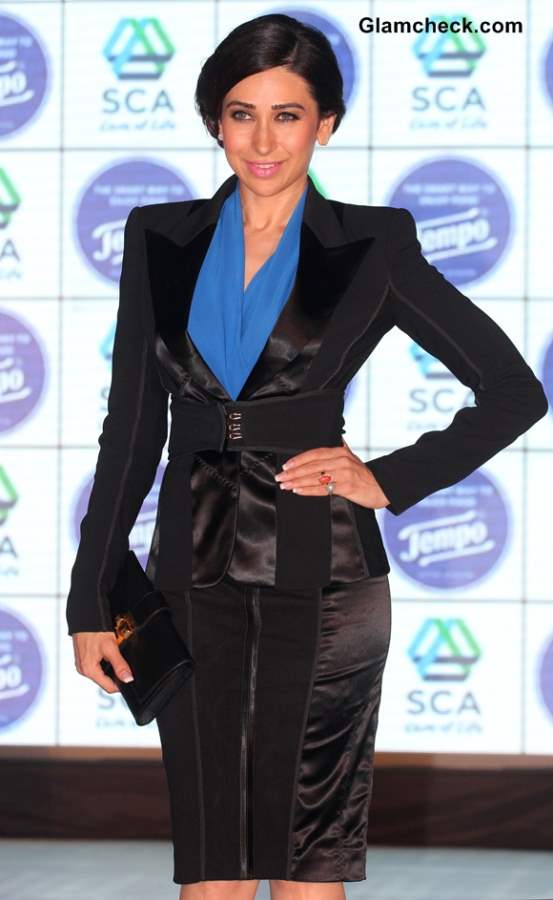 Karisma Kapoor Business Style Inspiration Pictures
This ensemble is not that hard to put together. You may have a bit of a task ahead of you trying to find a similar pair of shoes, but you could easily replace them with your best black pumps in the meantime. The stud earrings, black clutch and neutral makeup are all standard style elements that are, once again, easy to emulate. And as long as your panelled skirt and jacket fit you well, you're good to go.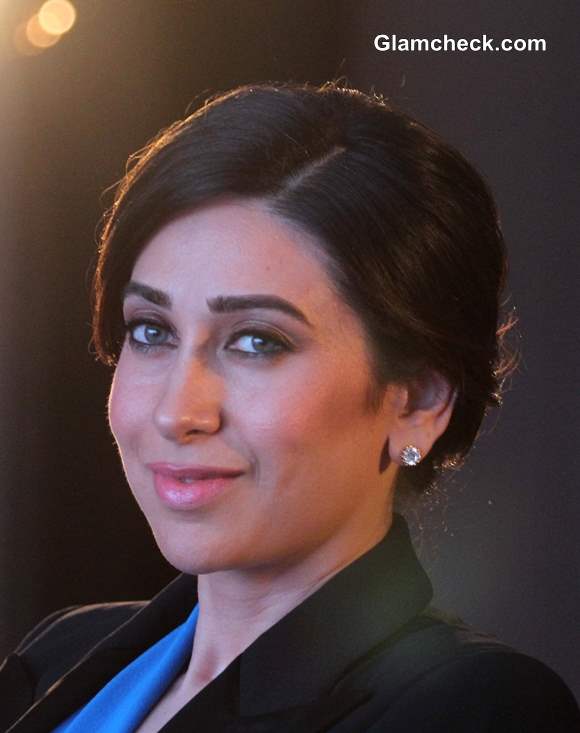 Business Hairstyle and Makeup Inspiration  Karisma Kapoor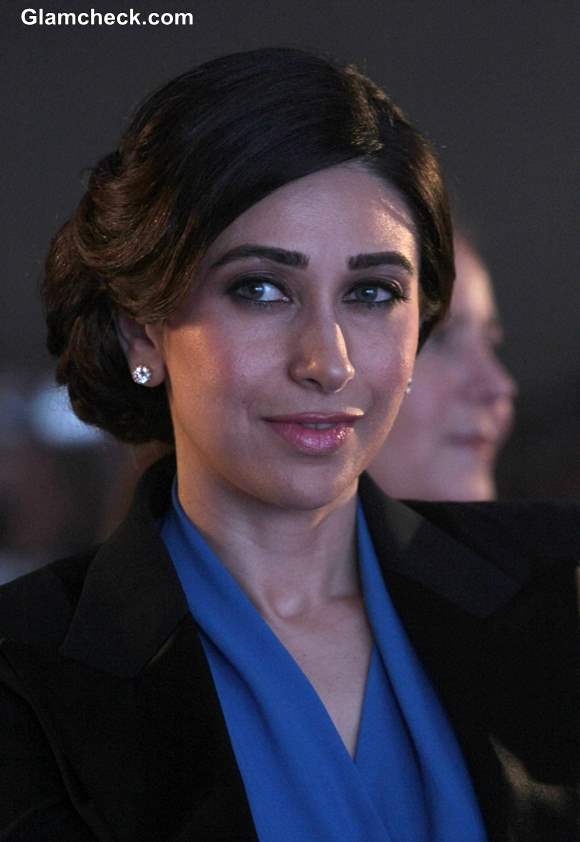 Business Hairstyle and Makeup Karisma Kapoor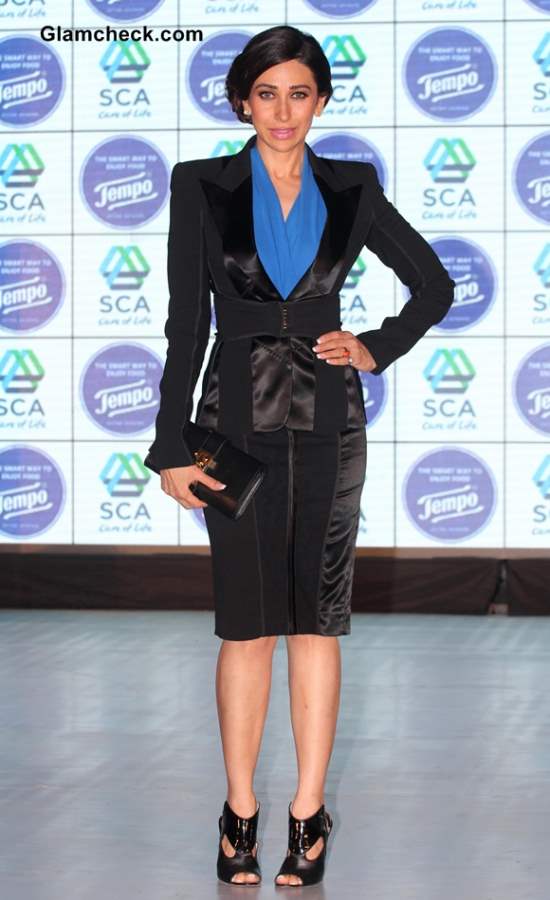 Business Style Inspiration – Karisma Kapoor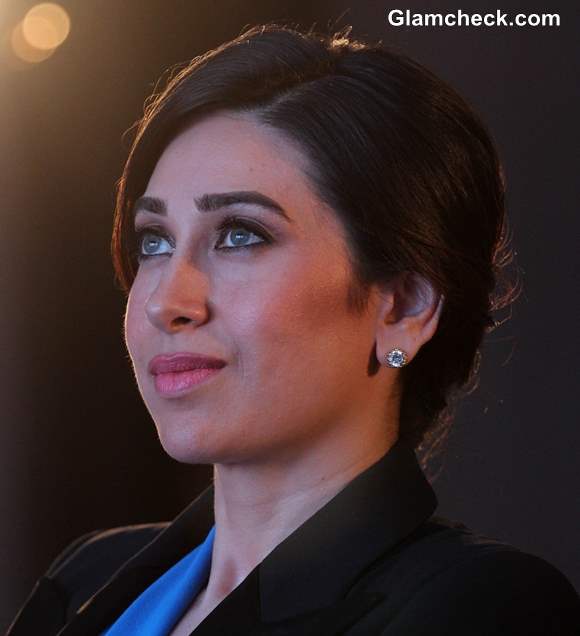 Karisma Kapoor 2013 pics latest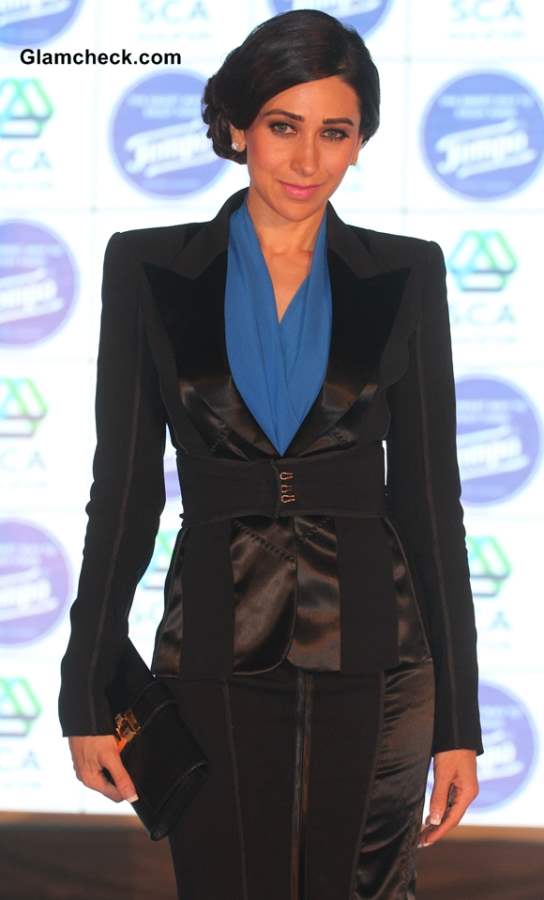 Karisma Kapoor Business Style Inspiration
Solaris Images