Bollywood actor Nagris Fakhri launched the new range of luxury watches by Savoy at a special, high-end event in Mumbai, India on November 13, 2013. Joining her was Silky Kothari Mehta, the Director of House of Clocks and Watches Pvt. Ltd. As the ladies posed on stage together, modelling the watches from the new collection, they painted a glamorous, effervescent picture.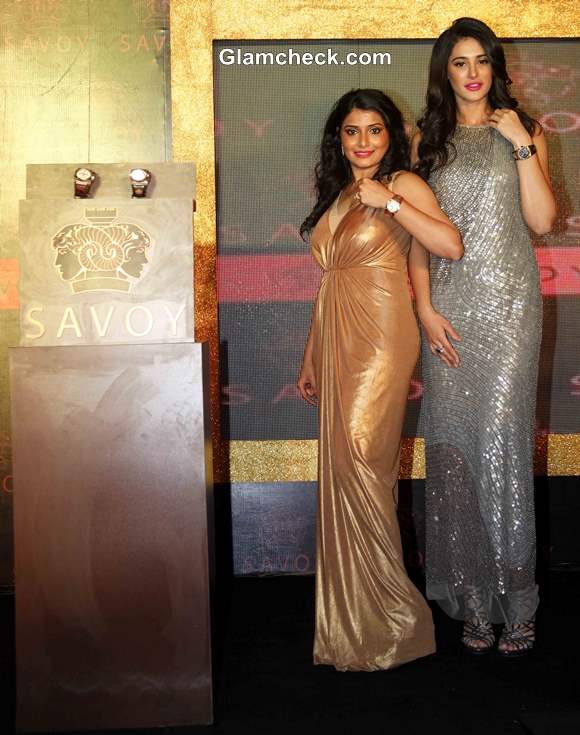 Silky Kothari Mehta with Nagris Fakhri
Nargis was the more striking of the two. She wore a sleeveless, silver gown – fully sequinned from neckline to hemline – from Rohit Gandhi and Rahul Khanna's Quiet Vanity collection from their Spring/Summer 2014 line which was showcased at the Wills Lifestyle India Fashion Week Spring Summer 2014 show.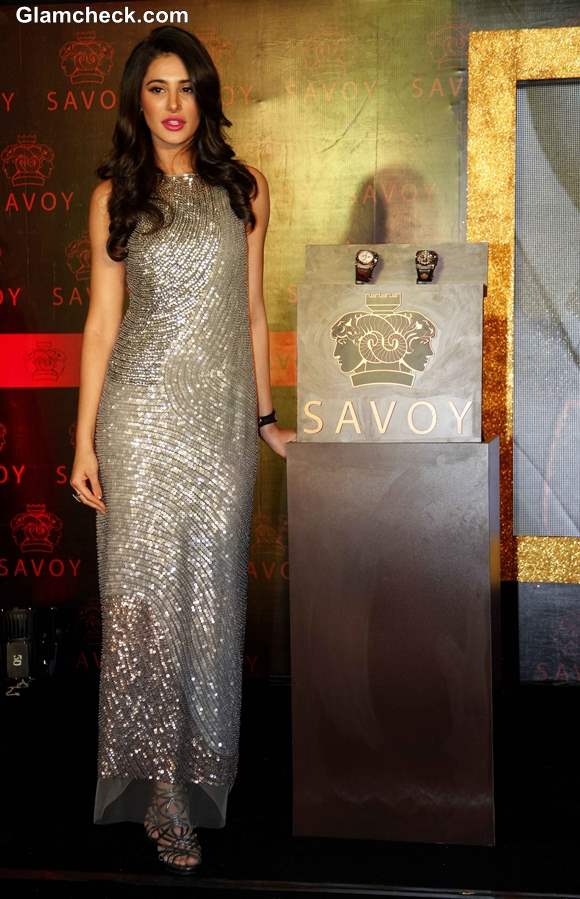 Nargis Fakhri in Rohit Gandhi and Rahul Khanna Silver Sequinned Gown
The maxi gown was an utter delight. The sequins were patterned in waves so the dress  looked like it was alive. The sequins were also sheer in some places which made the party number very titillating. Bronze sequins replaced the silver on the waves below the knee. And a bit of sheer silver fabric grazed her high-heeled clad feet.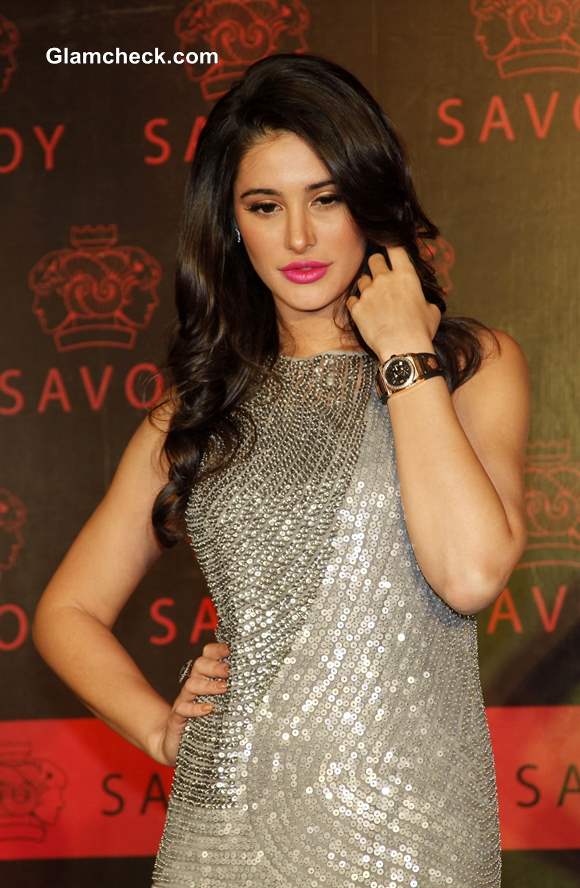 Nargis Fakhri in Rohit Gandhi and Rahul Khanna Sequinned Gown
Apart from a statement ring, she wore no other bling since the watch she was modelling needed to take center stage. But really, with a dress like that, we wonder if anyone even bothered looking at her wrist. Her shoes were an interesting choice – black and silver strappy ones. Not bad, but we prefer the silver ankle straps that this dress was originally paired with with on the ramp.
Nargis Fakhri 2013 in Rohit Gandhi and Rahul Khanna Silver Sequinned Gown
Nargis rounded off her look with pink lips and curly tresses left loose.
Silky was no less alluring, meeting Nargis in the glamour department with an evening gown in gold, cinched in at the waist. She too went with curly locks and a shade of pink lippie that was very close to Nargis'. But while the Madras Cafe star had otherwise natural makeup, Silky chose a bronze blush and cat's eyes to complete her look.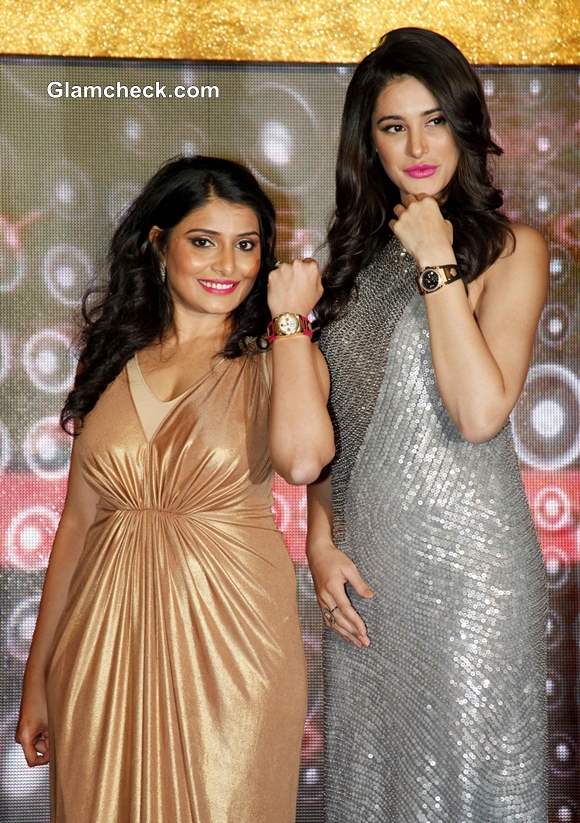 Nagris Fakhri with Silky Kothari Mehta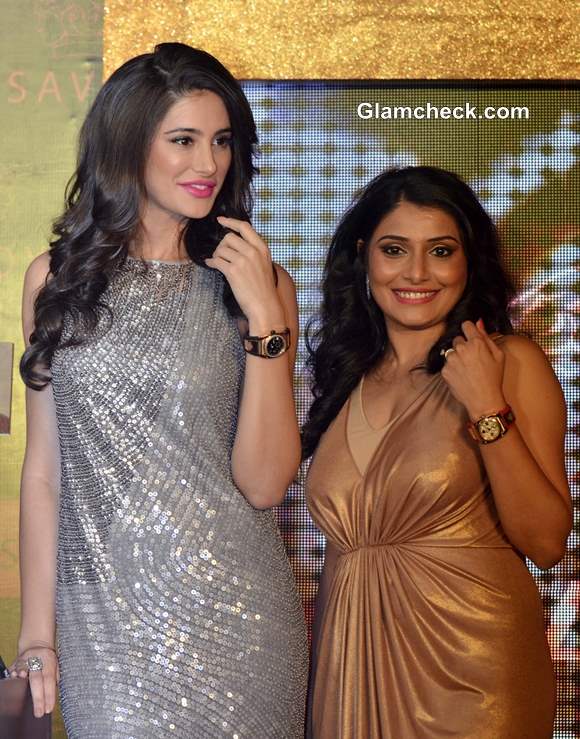 Nagris Fakhri and Silky Kothari Mehta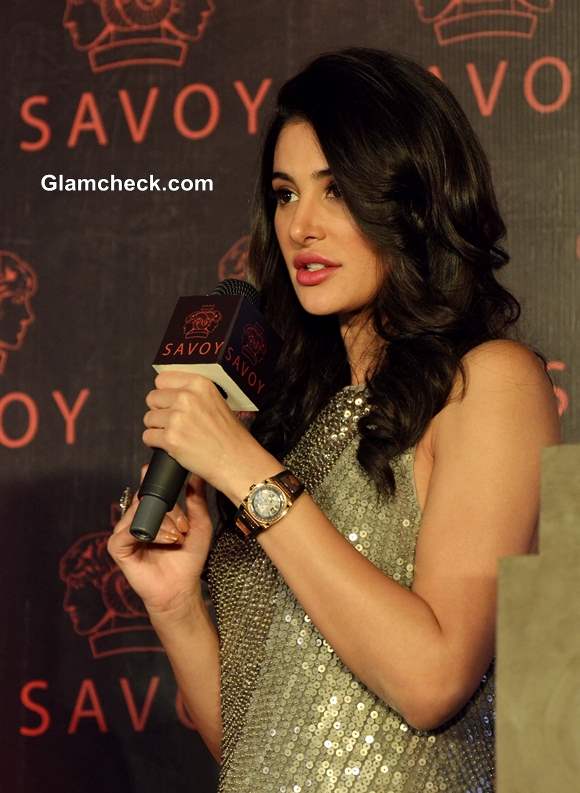 Nargis Fakhri in Rohit Gandhi Rahul Khanna Silver Sequinned Gown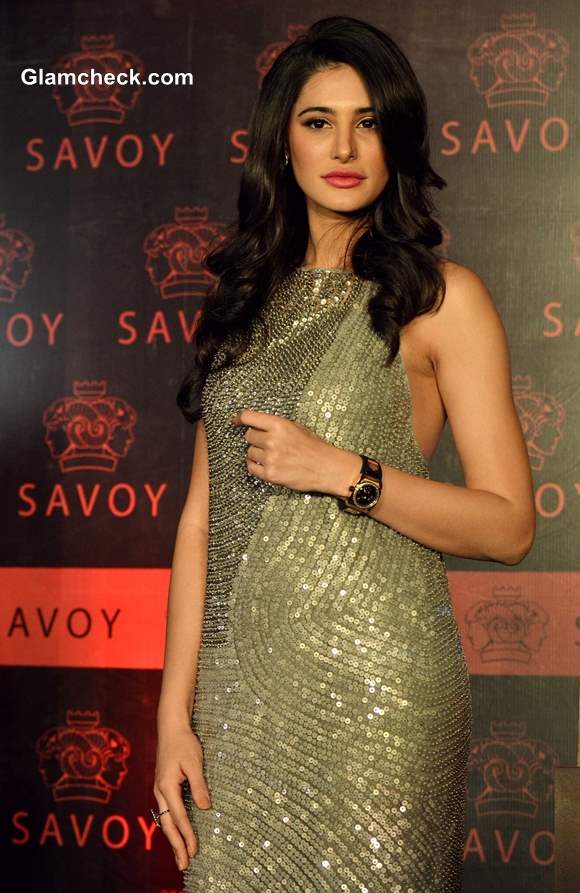 Nargis Fakhri in Silver Sequinned Gown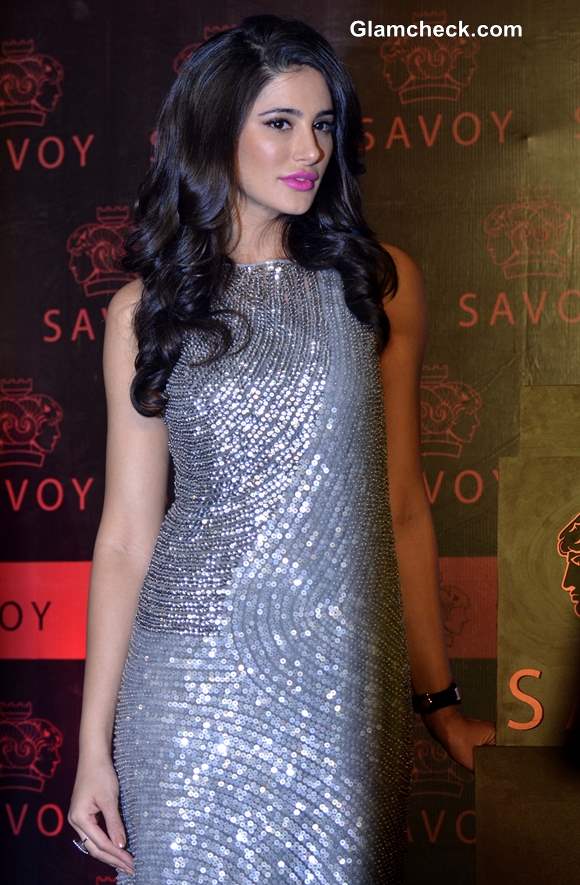 Nargis Fakhri latest pictures 2013
Solaris Images