Bollywood actor Jacqueline Fernandez was the show stopper for fashion designers Falguni and Shane Peacock who presented their collection at the Signature International Fashion Week on November 17, 2013. And what a show stopper she was!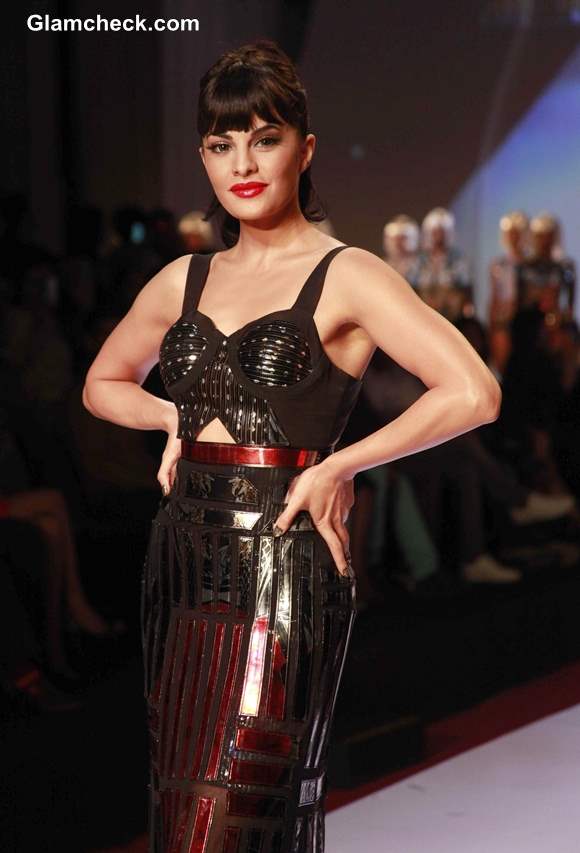 Jacqueline Fernandez Show-stopper for Falguni & Shane Peacock at SIFW 2013
Jacqueline modelled a dress that was part kinky, part Amazon warrior, part hot space cadet. The sleeveless number had thick grey straps and a sweetheart neckline making its way into a structured bodice that looked like modified armour. A triangular cutout on the midriff was followed by a band of metallic red which progressed into a black and red metallic panelled column skirt.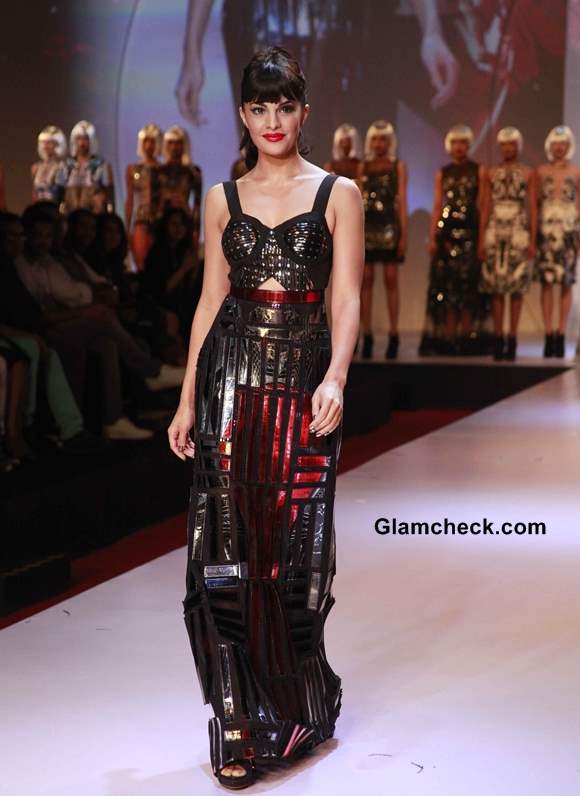 Jacqueline Fernandez for Falguni Shane Peacock 2013 SIFW
The bright red lippie she wore had a luminescent quality about it as did her fake lashes and dark kohl. Her hairstyle was another element of her look that was both retro and futuristic – choppy, brow-grazing blunt bangs  gave way to a ponytail, the ends of which had a deep curl like you'd see on Hollywood actresses from the golden years.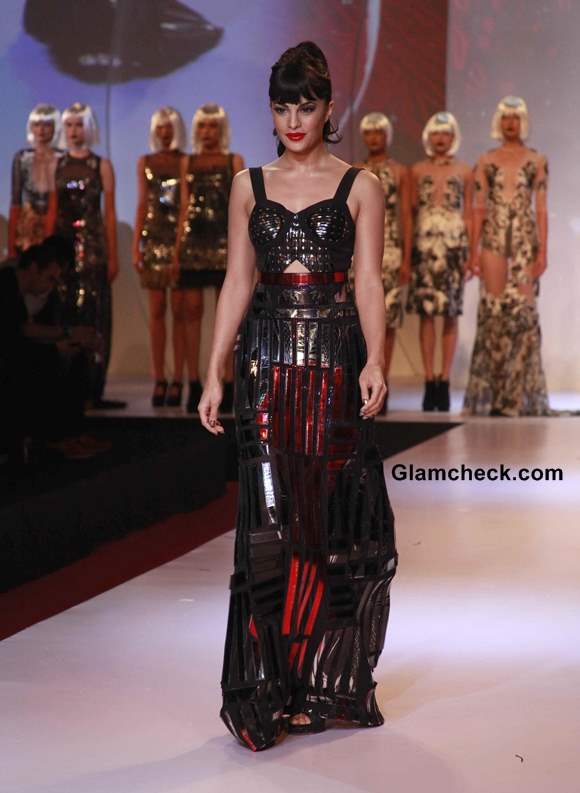 Jacqueline Fernandez in Falguni Shane Peacock gown at SIFW 2013
The outfit was undoubtedly futuristic, seemingly inspired by space-age saga Battlestar Galactica as well as Xena: Warrior Princess. She looked beyond hot and everyone has been comparing her to fellow actor Kangana Ranaut's mutant look in her latest movie Krrish 3.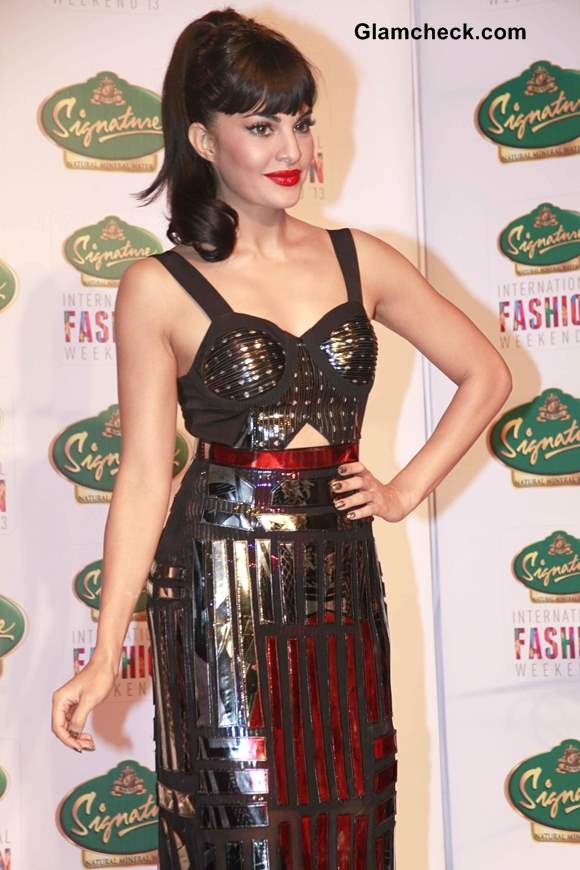 Jacqueline Fernandez at Falguni Shane Peacock SIFW 2013
The rest of Falguni and Shane Peacock's collection was just as dramatic as Jacqueline's ensemble. Short dresses dominated the runway but a few jumpsuits were also seen. The metallic theme ran in every single outfit and while Jackie was allowed to keep her real hair, the other models donned blond wigs fashioned into blunt bobs with bangs.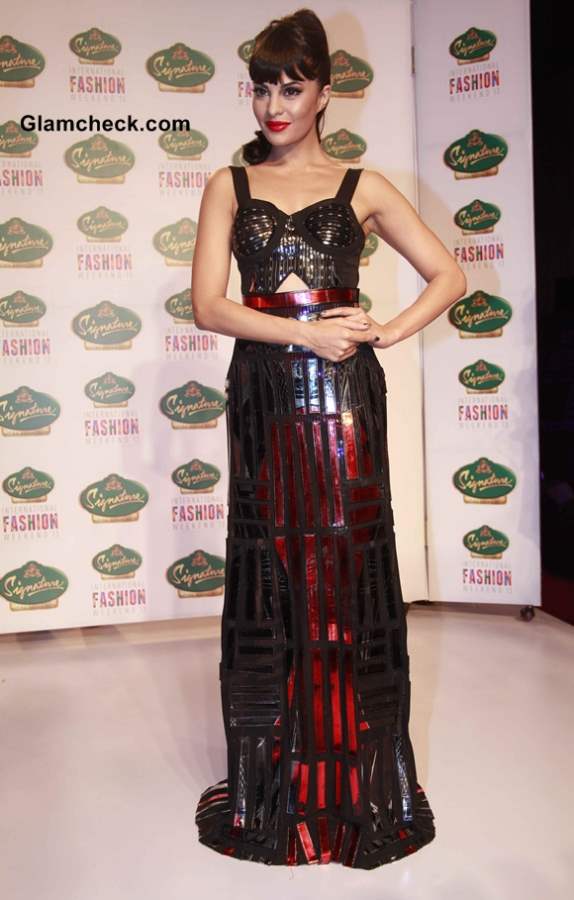 Jacqueline Fernandez 2013 for Falguni Shane Peacock at SIFW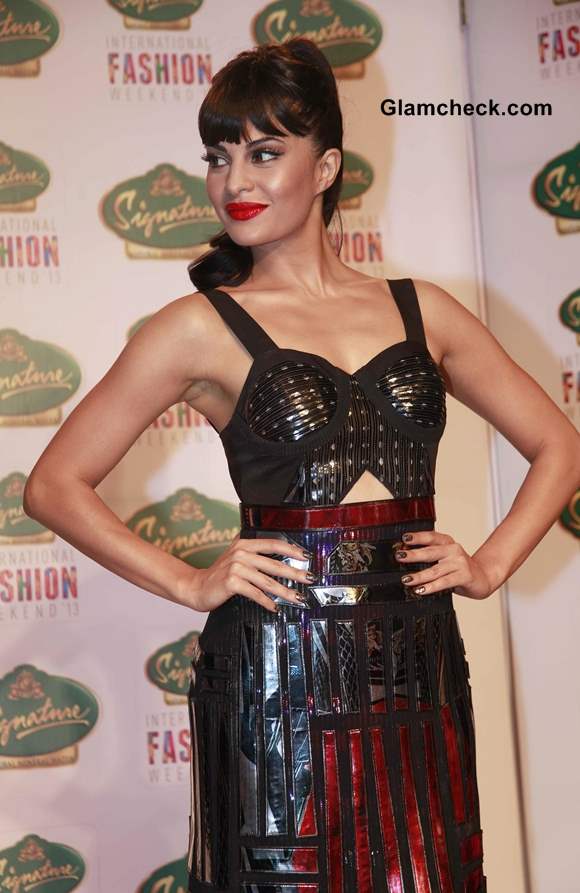 Jacqueline Fernandez at SIFW 2013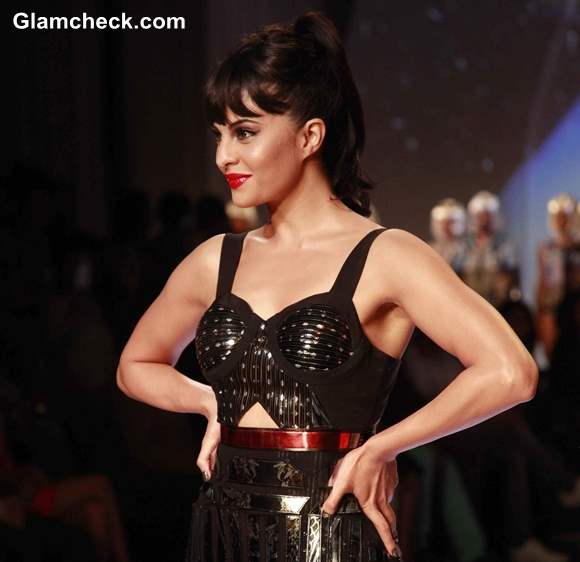 Jacqueline Fernandez for Falguni Shane Peacock at SIFW 2013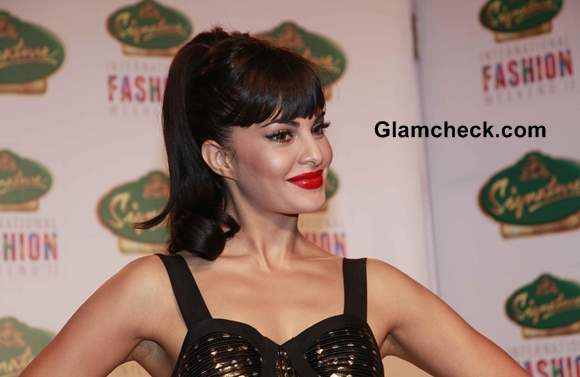 Jacqueline Fernandez Pictures at SIFW 2013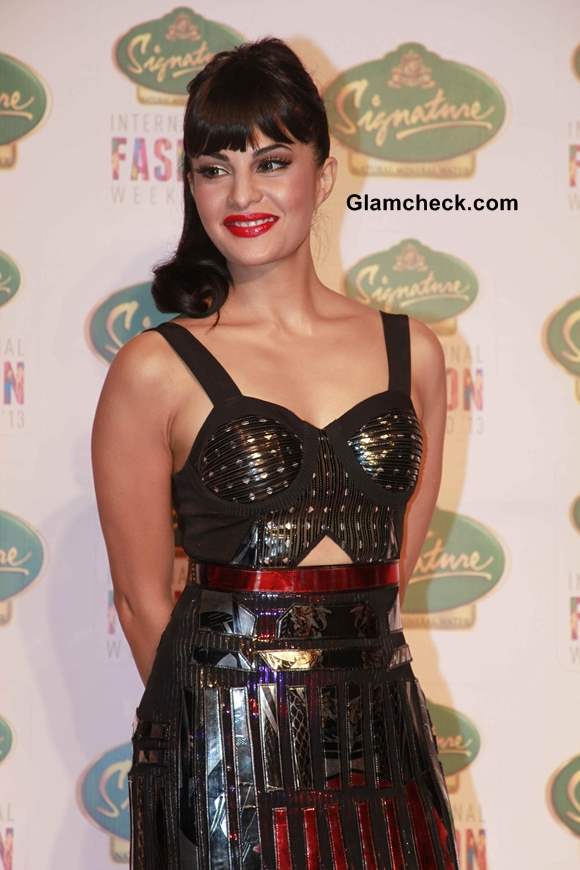 Jacqueline Fernandez Pictures 2013 SIFW
Solaris Images