Bollywood actor Soha Ali Khan inaugurated the 12th Edition of the Glamour 2013 jewellery exhibition at the Lalit Hotel in New Delhi, India on November 22, 2013.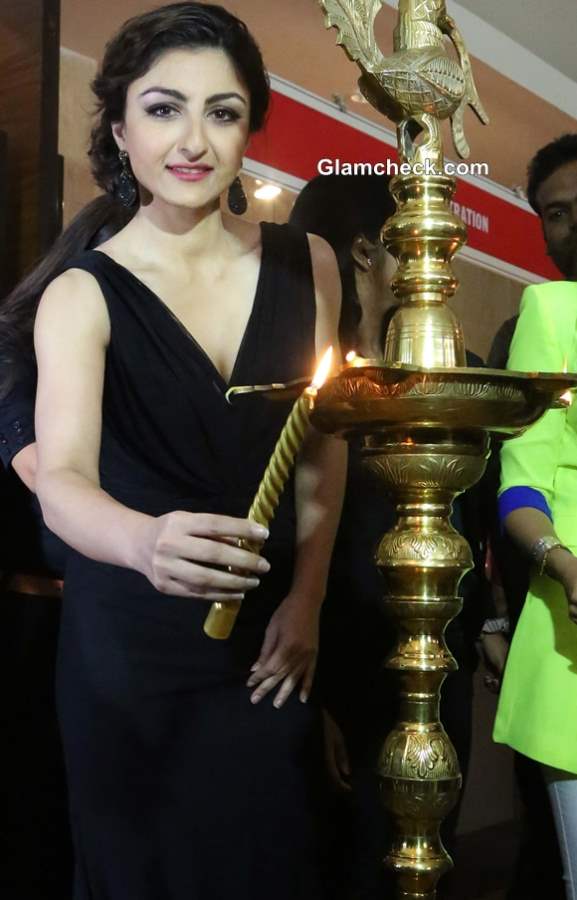 Soha Ali Khan Inaugurates Glamour 2013
Her Outfit
Soha looked pretty darn amazing at this do. She wore a floor-length black evening gown with a short train. The neckline had a bit of a plunge and the number fit her like a glove.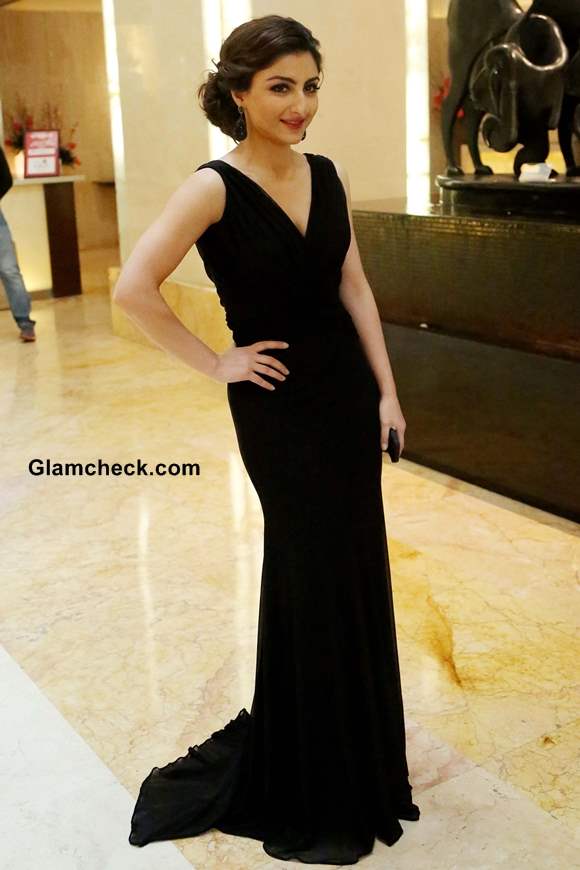 Soha Ali Khan Inaugurates Glamour 2013 in Black Gown
It was an incredible outfit and a perfect one for the event since she was constantly modelling jewellery for some of the brands displaying their collections, especially in gold. And there are few things as classic as gold and black.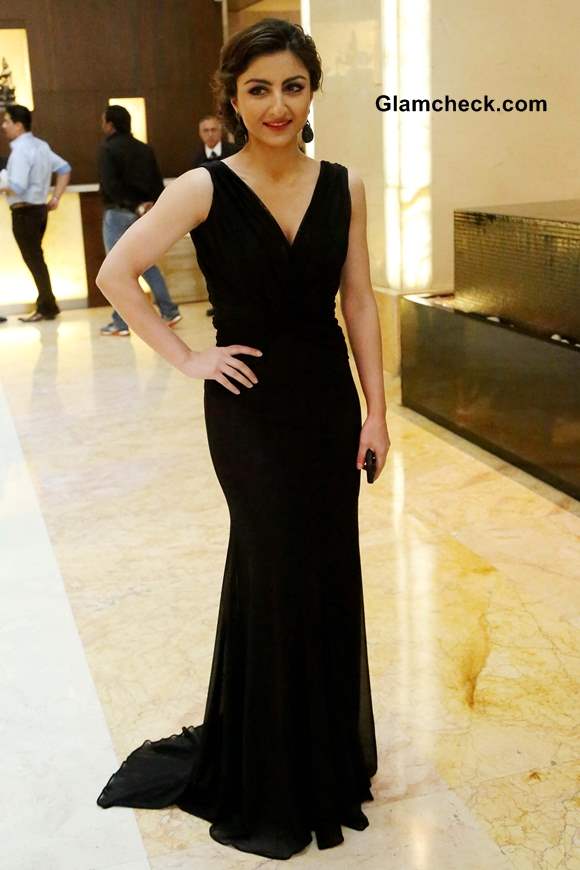 Soha Ali Khan Inaugurates Glamour 2013 jewellery exhibition in Black Evening Gown
Accessories and Styling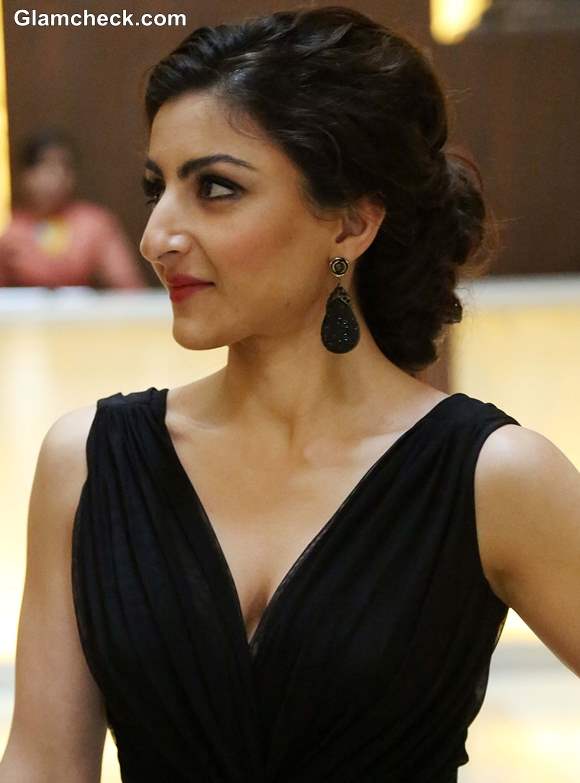 Soha Ali Khan Inaugurates Glamour 2013 in Black Evening Gown
Speaking of bling, she didn't wear any apart from a pair of black dangle earrings which were quite interesting since diamonds are the norm with a black dress. The all-black of her dress, hair and earrings gave her light pink lippie even more pop. A romantic updo completed the fashionista's look.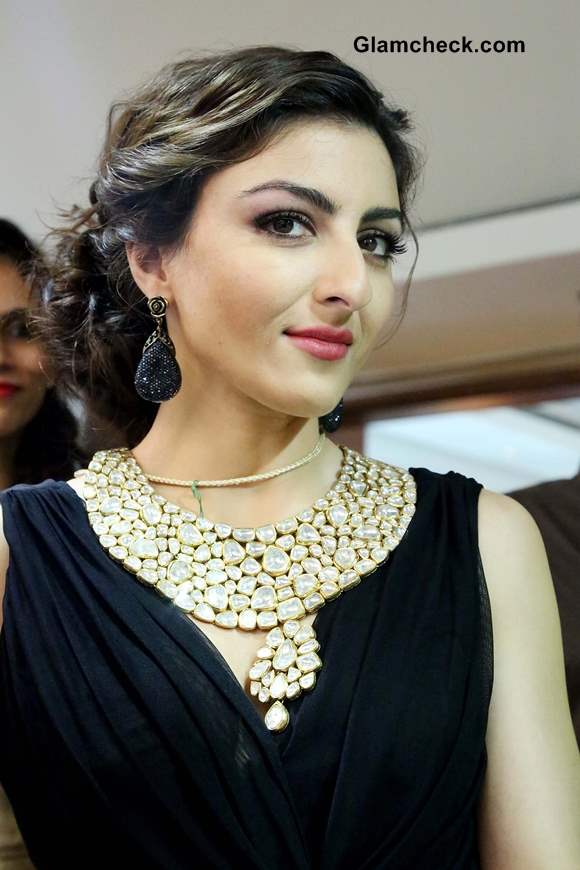 Soha Ali Khan Glamour 2013 jewellery exhibition
Soha expressed her love for jewellery, saying that she owned several pieces of them but nothing compared to her mother Sharmila Tagore's collection. She said that her ruby earrings were her favorite of the whole lot.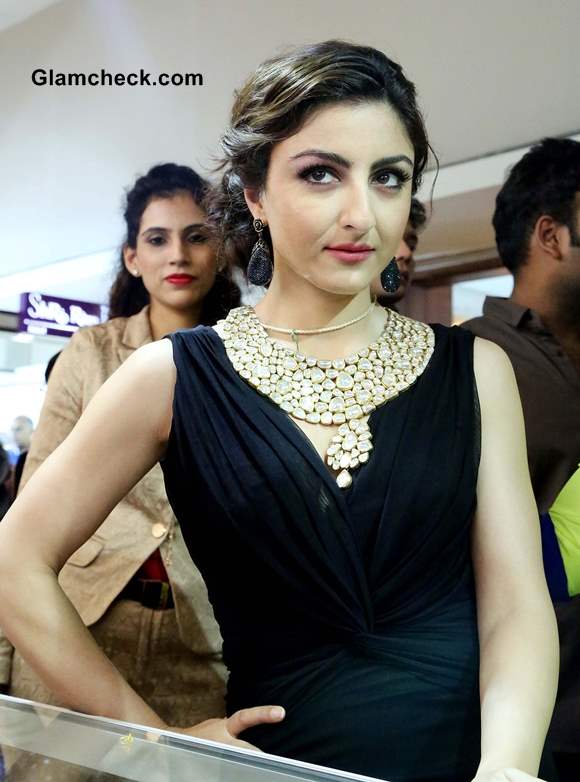 Soha Ali Khan Pictures 2013
She is currently awaiting the release of her film Mr. Joe B. Carvalho with comedian Arshad Warsi. It will see her doing a cabaret dance as well as wearing a bikini for the first time on screen. The film is out on January 3, 2014.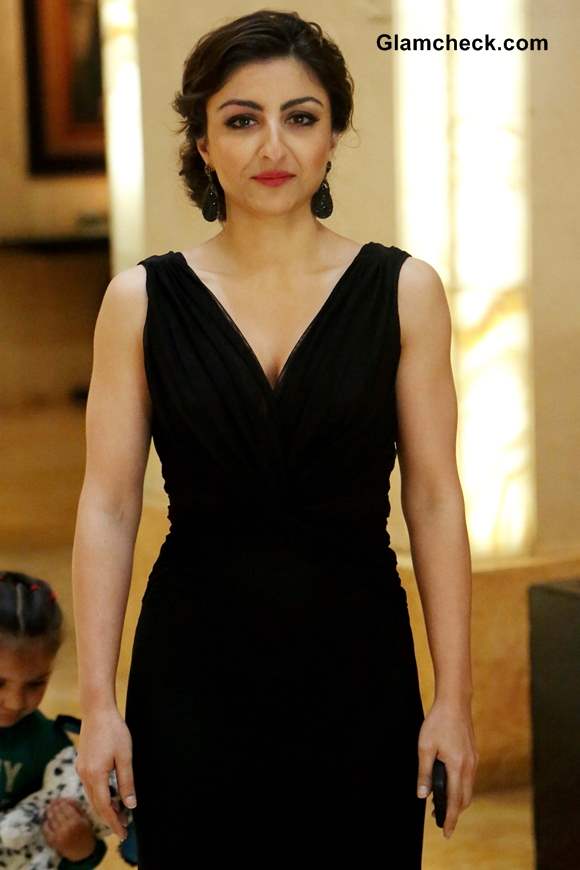 Soha Ali Khan Inaugurates Glamour 2013 Pictures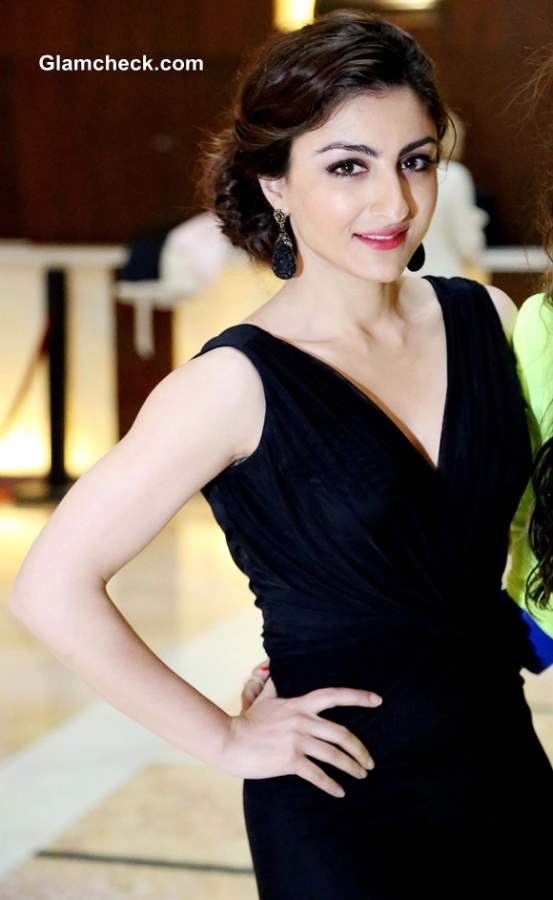 Soha Ali Khan Pictures at Glamour 2013 Jewelry exhibition inauguration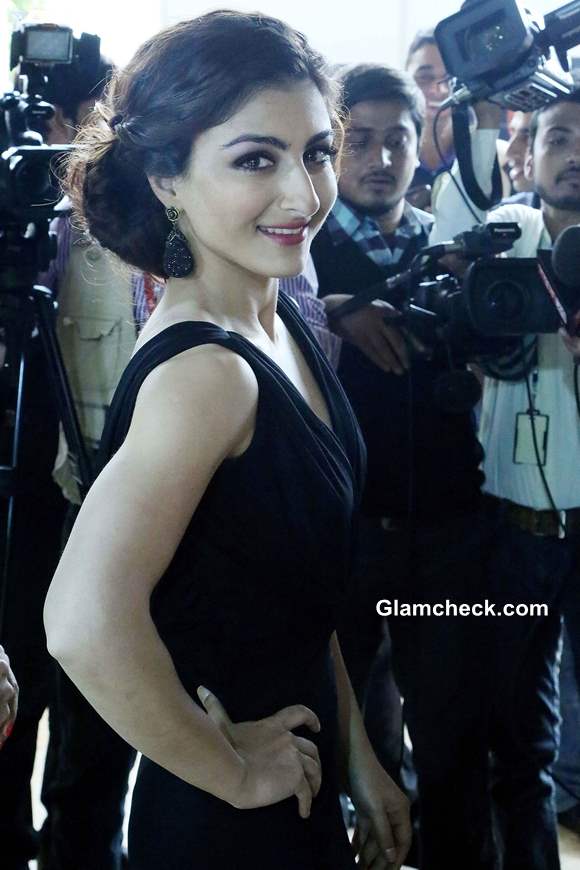 Soha Ali Khan 2013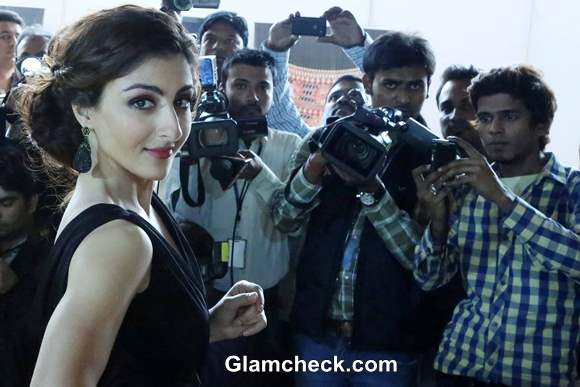 Soha Ali Khan latest pictures
Solaris Images