Bollywood actor Kainaat Arora was spotted taking a short stroll outside a suburban hotel in Mumbai, India on November 26, 2013.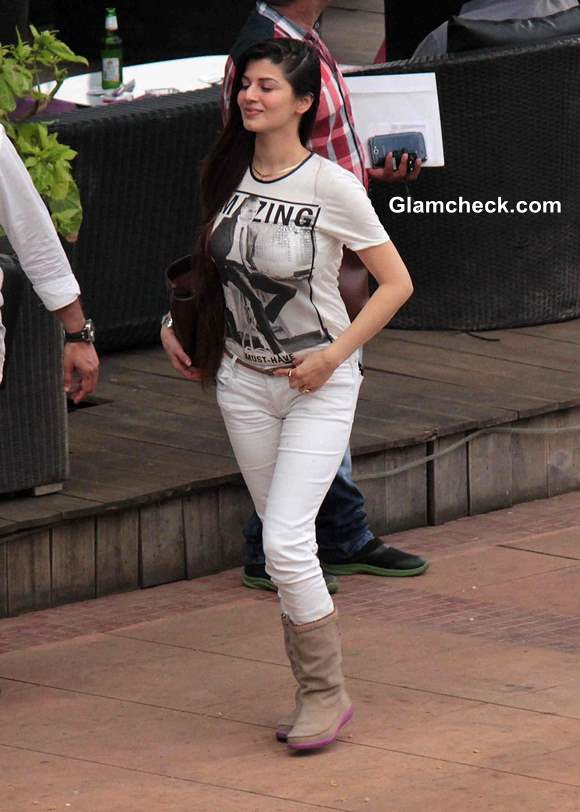 Kainaat Arora Goes Super Casual on Her Day Out
She looked relaxed and casual in her day-off ensemble. Kainaat wore a printed neutral tee with white jeans – so simple that it came close to being rocker chic. A slim brown belt and a pair of beige Uggs with pink accents rounded off the main ensemble. The look was accessorized with a gold necklace, a large brown tote and a couple of finger rings.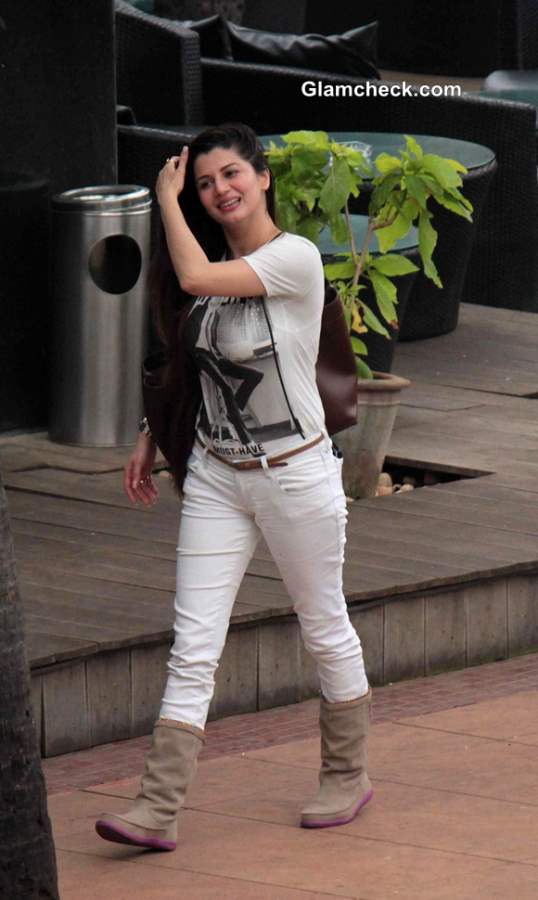 Celeb Spotting – Kainaat Arora
Her hair was swept over her right shoulder from a steep parting on the right. Meanwhile, a pink lippie lit up her otherwise neutrally made up face.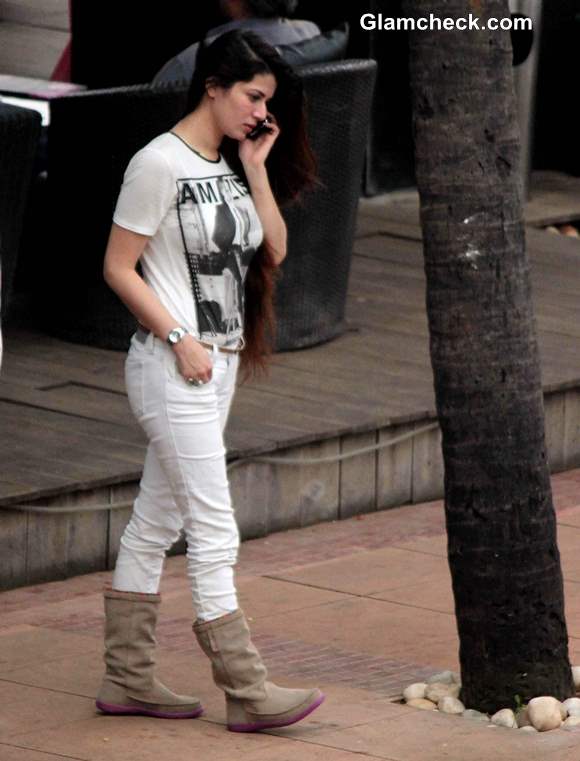 Kainaat Arora Casual style 2013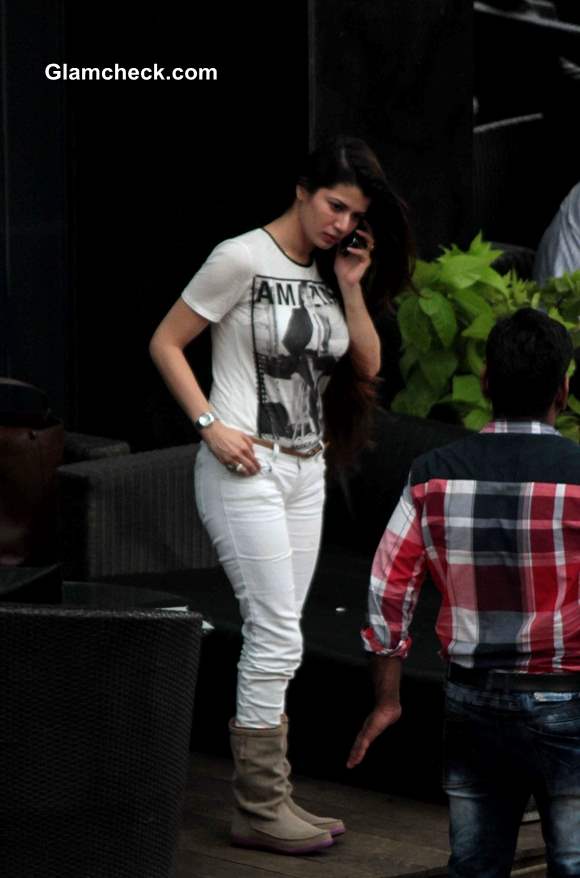 Kainaat Arora Latest Pictures 2013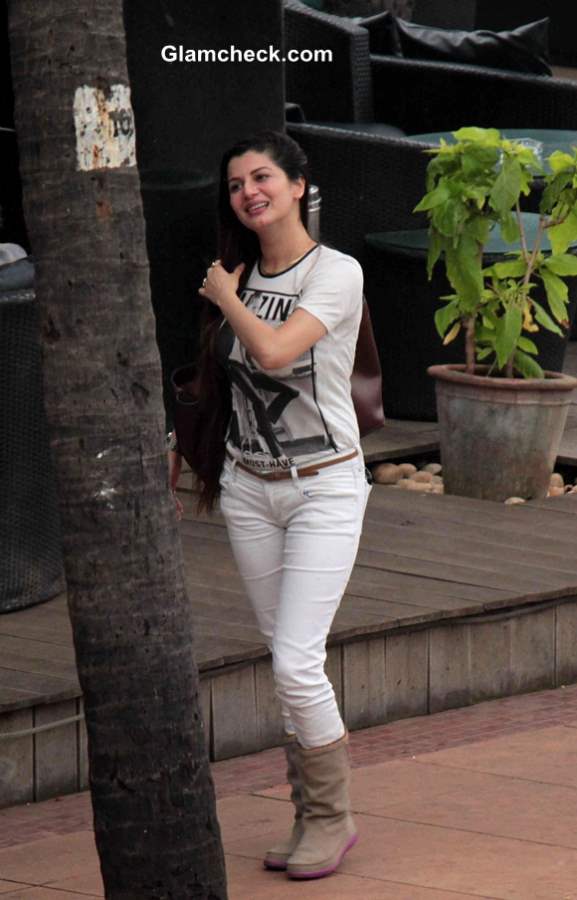 Kainaat Arora Pictures 2013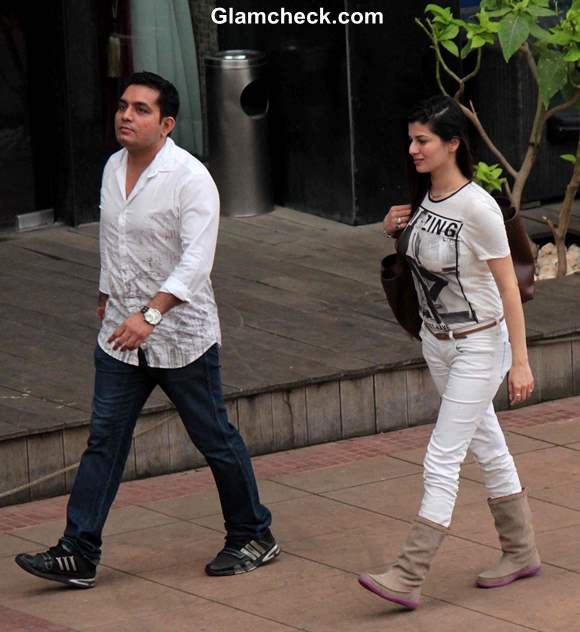 Kainaat Arora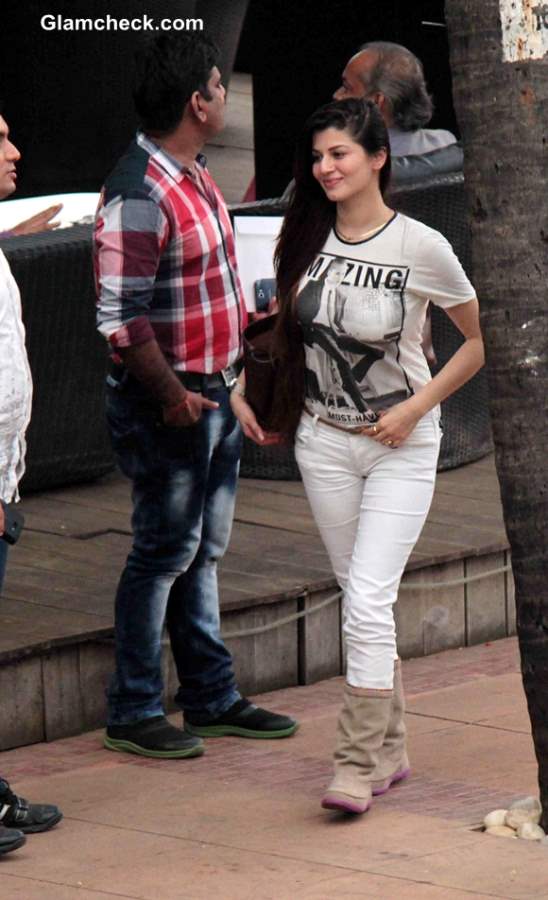 Kainaat Arora 2013
Solaris Images