Bollywood actor Raima Sen kept her glamour level up during a cocktail party hosted by Incredible India and Punjab Heritage and Tourism Promotion Board at the Marriott Resort in Panjim, Goa, India on November 24, 2013.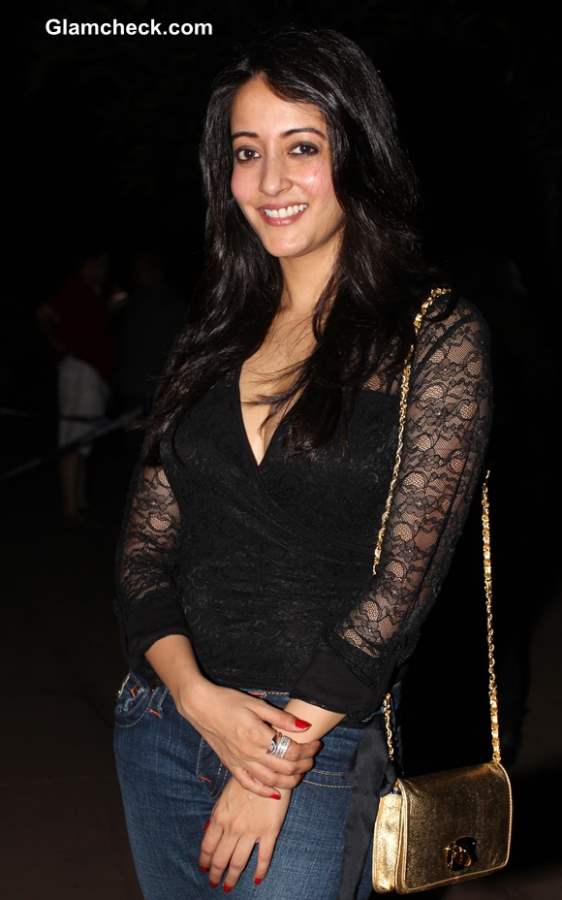 Raima Sen in Black Lace Shirt for Do in Goa
She rocked a very sexy black lace top with a deep V neckline showing off cleavage. It had sheer full sleeves which added an even sexier touch to her look, especially when teamed with her striking red mani-pedi.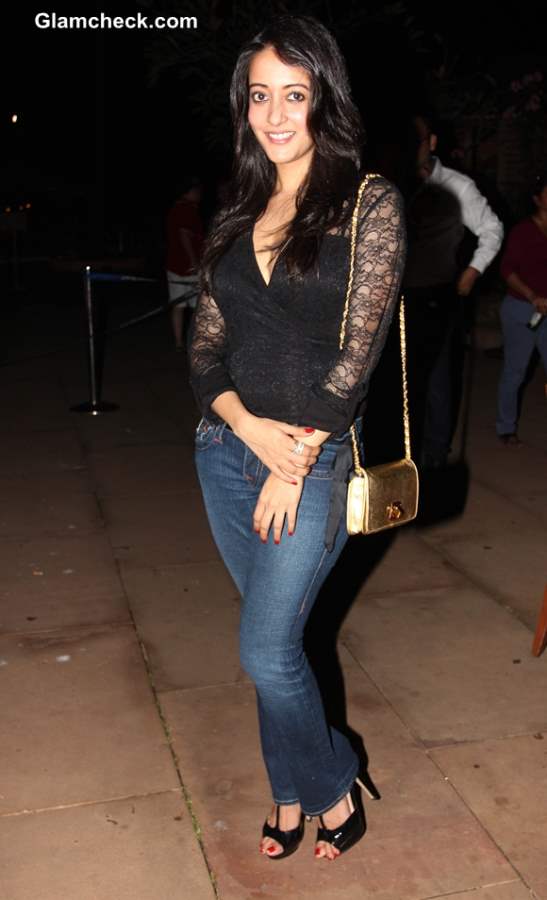 Raima Sen Goes Sexy in Lace for 'Do in Goa'
The feminine top was paired with blue jeans. An ensemble so simple it catches the fancy immediately.
She accessorized the outfit with finger rings, a gold purse and black patent T-strap heels. The look was rounded off with curly locks left loose, pink lips and lined peepers.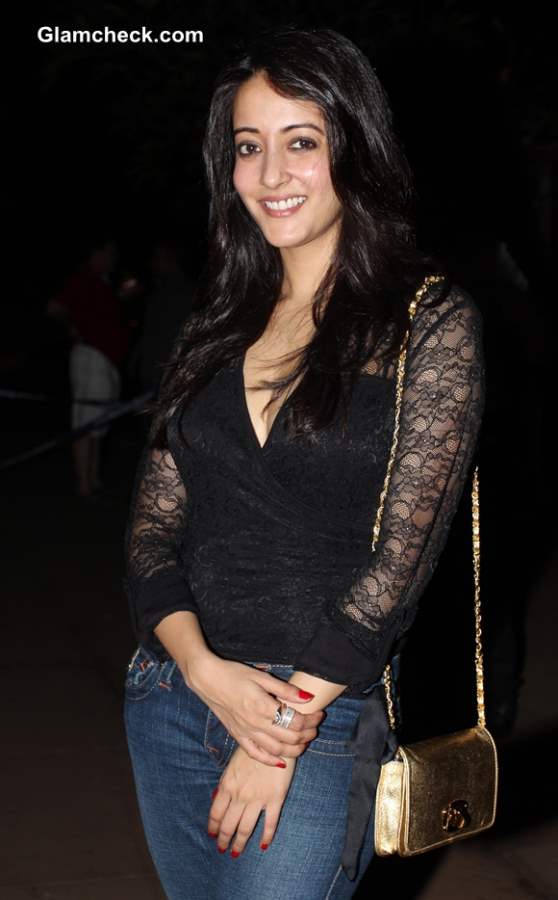 Raima Sen Sexy in Lace for Do in Goa
Solaris Images