Bollywood actors Jimmy Shergill, Saif Ali Khan and Sonakshi Sinha were spotted at the press conference to promote their forth coming film, "Bullett Raja" in New Delhi, India on November 28th 2013.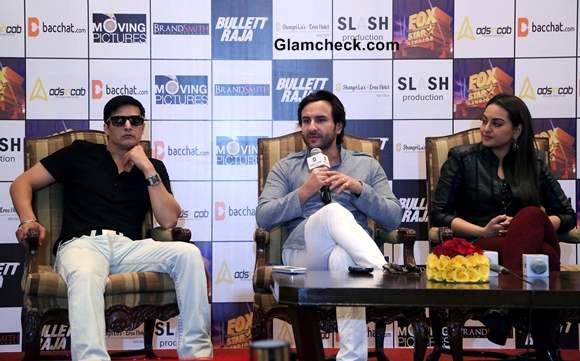 Jimmy Shergill, Saif Ali Khan and Sonakshi Sinha at  press conference of Bullett Raja
Saif Ali Khan opted for a look supporting his character in the movie, Raja Mishra. He was dressed in a grey cotton kurta and white straight fit pants. Even though his look was simple, it worked since it reminded us of his role in the movie constantly.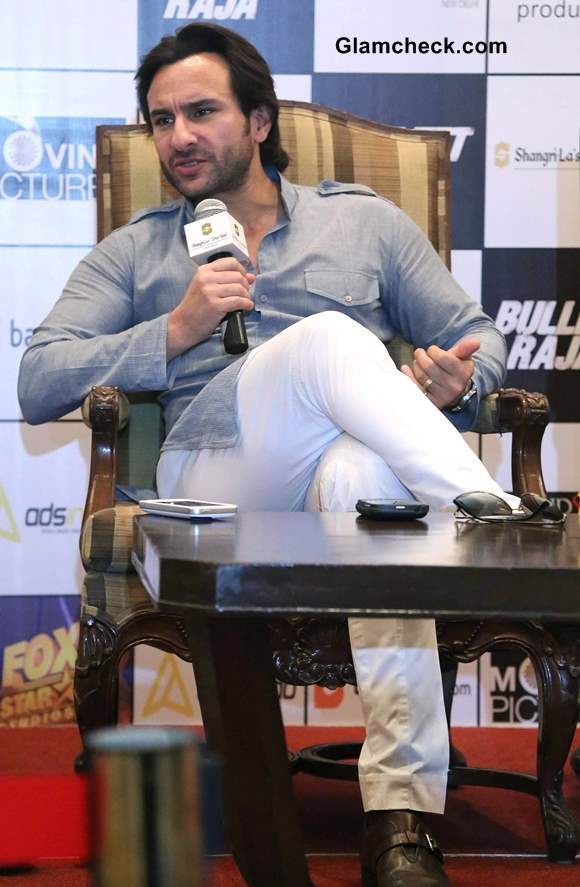 Saif Ali Khan Promotes Bullett Raja
Jimmy Shergill's look was smart and clean. He opted for a black shirt and light blue denims. He also wore his jet black shades and watch to enhance the effect.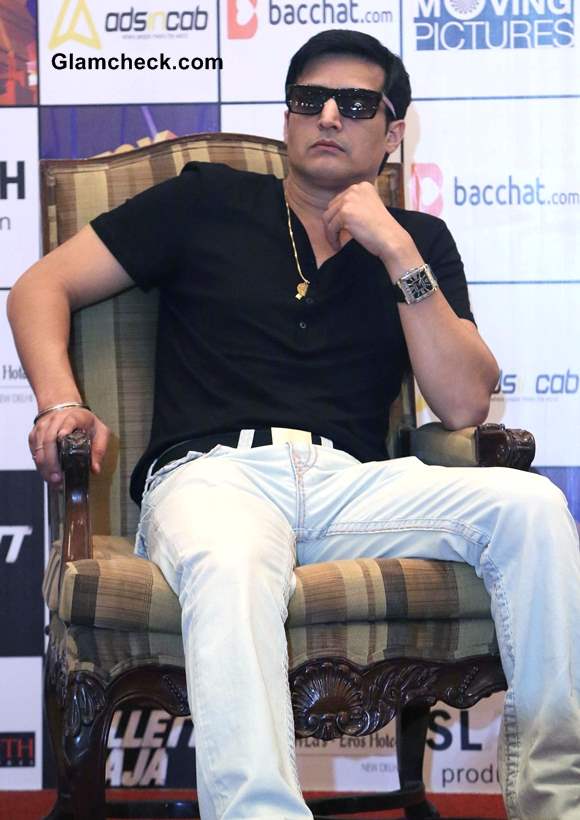 Jimmy Shergill Promotes Bullett Raja
Coming to the actress of the movie, Sonakshi Sinha, she dressed better than usual in western, we'd say. She went for burgundy coloured patterned pants and paired them up with a blue plaid formal shirt.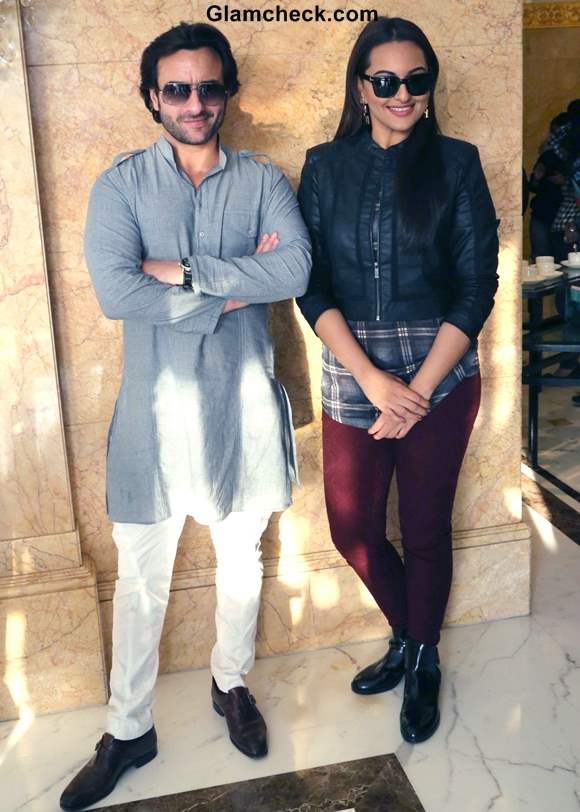 Saif Ali Khan and Sonakshi Sinha Promote Bullett Raja
What we loved the most was her ultra chic jacket on top which was zipped up. It was leather, cropped and had a band collar – need we say more? Full points to the stylist! She finished of her look with dangling square earrings to match her attire, wayfarers and black boots. Her hair was worn down and straight, the make up – minimal, just a hint of lipstick. In this case, the philosophy of less is more worked because when you are trying to carry of a strong look, then its best to play down with the makeup.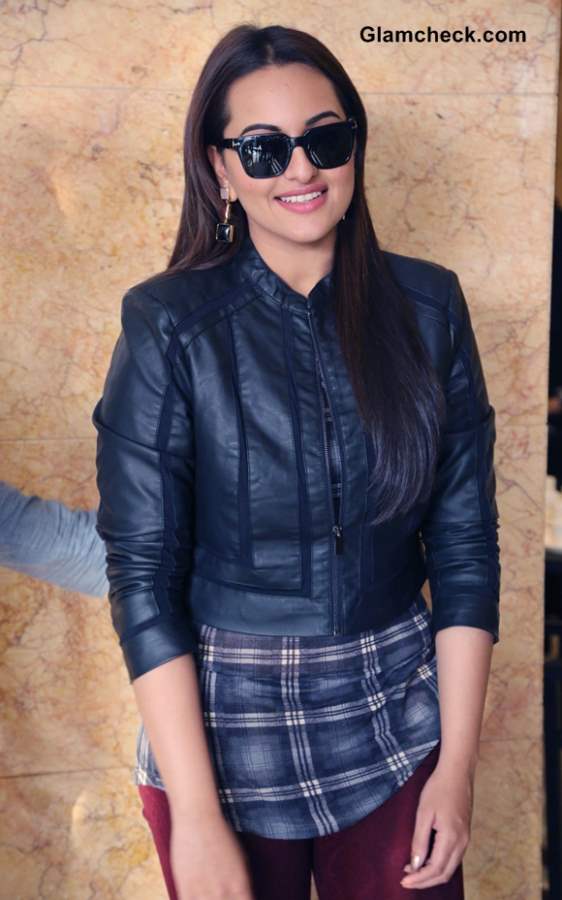 Sonakshi Sinha's Biker Chic look at Bullett Raja Promotions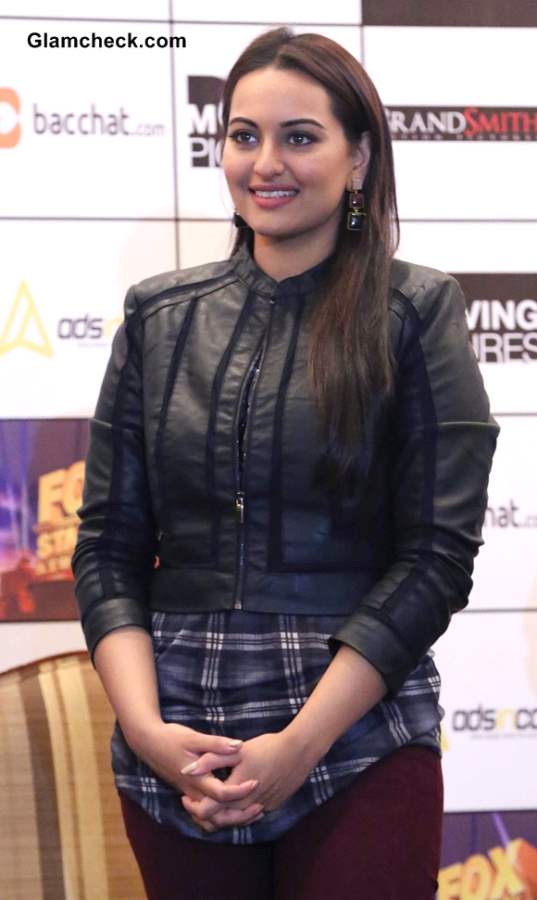 Sonakshi Sinha in Colored Denims and Jacket at Bullett Raja Promotions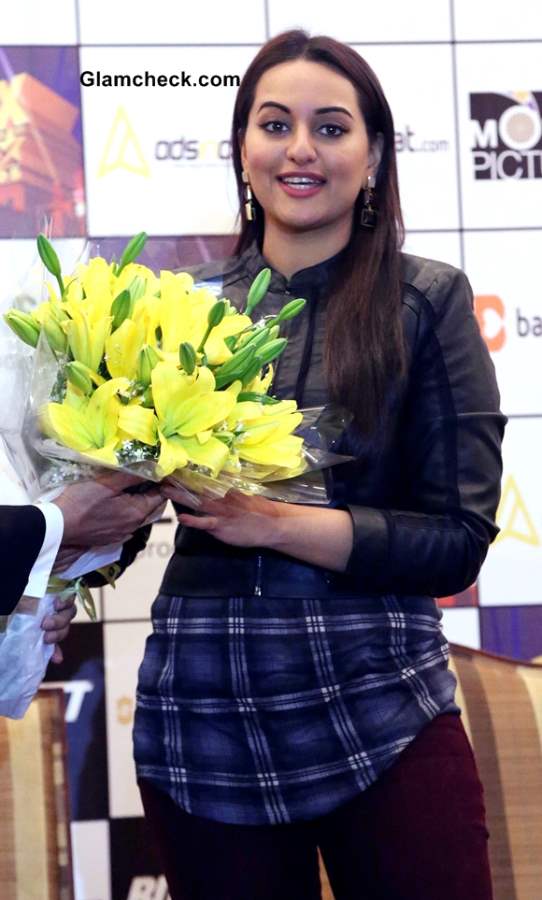 Sonakshi Sinha in Bullett Raja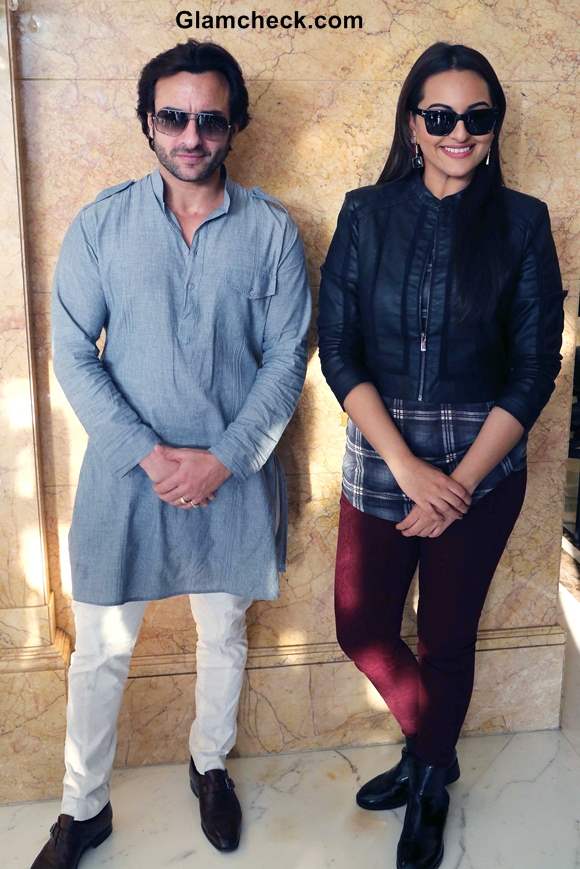 Sonakshi Sinha's Look at Bullett Raja promotions
Solaris Images