The face of Guess, Priyanka Chopra was spotted at the unveiling of the brand's advertising holiday campaign, featured on her in Mumbai, India on November 29th 2013.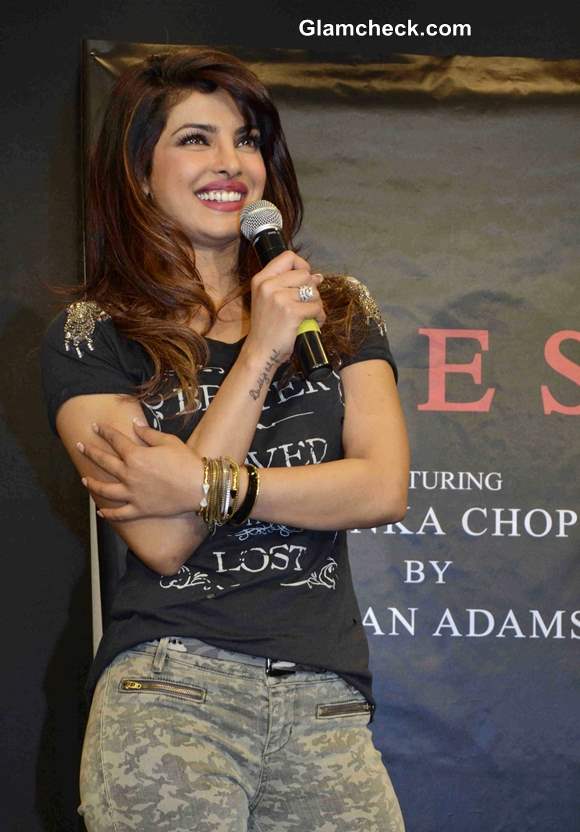 Priyanka Chopra for Guess in Spikes and Camouflage
This Bollywood actor knows how to carry of any diverse look with aplomb and she did the same this time too. She threw on a navy blue T-shirt with the chest print "Better loved than Lost", with prominent patchwork detailing on the shoulders, camouflage tight jeans with zipper details on the sides and finished off with black pointed stilettos adorned with gold spikes. Her only accessory included a chunk of gold bracelets and bangles worn together.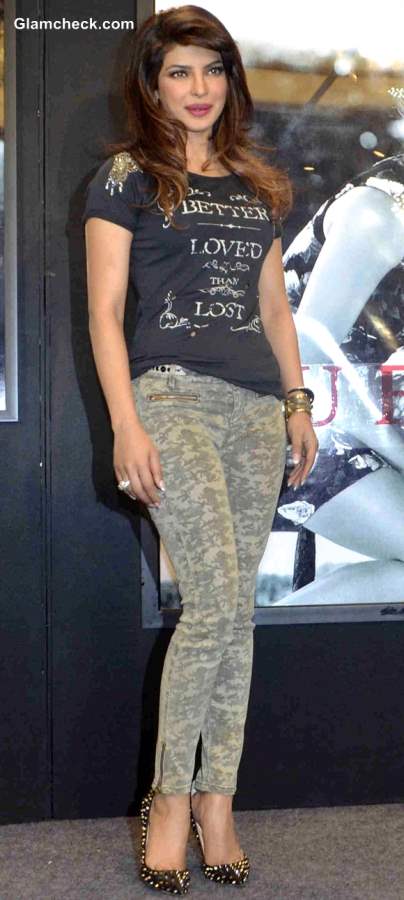 Priyanka Chopra for Guess
Her hair was left natural, as it is, wavy and highlighted. And she dabbed a tinge of fuchsia lipstick on for colour and enhanced here long eyelashes with mascara.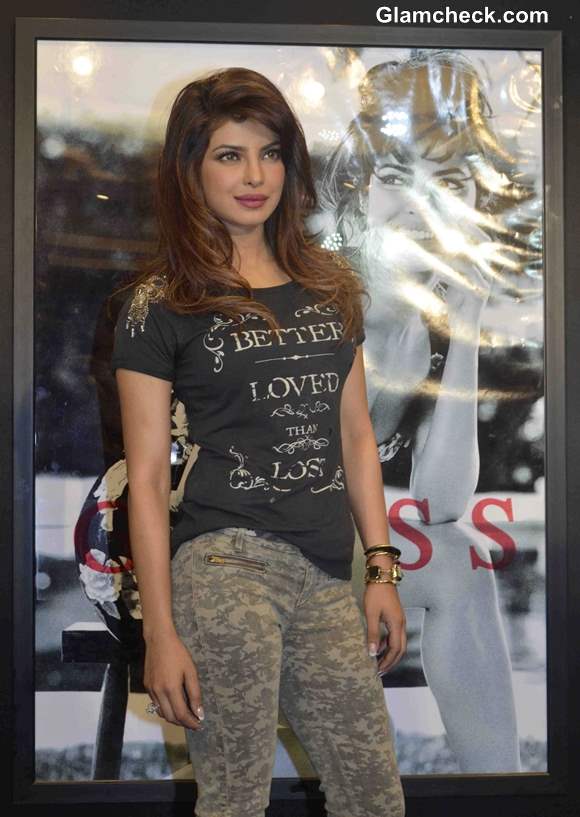 Priyanka Chopra for Guess 2013
Let's dissect her look one by one now and tell you what we think:
The T-shirt looks casual but can also be worn on an evening out because of the beautiful embellishment details.
The pair of jeans really hit the spot since camouflage is huge on trend and is only going to get bigger in the coming seasons. (You can experiment with colourful camouflage prints too!)
The spikey shoes look very punk rock, a perfect choice for the season.
Despite the excessive cluttering, Piggy Chops managed to pull off the look with confidence. If we would change anything at all, it would be her hairstyle. We think a neat slicked back ponytail would have looked sexier!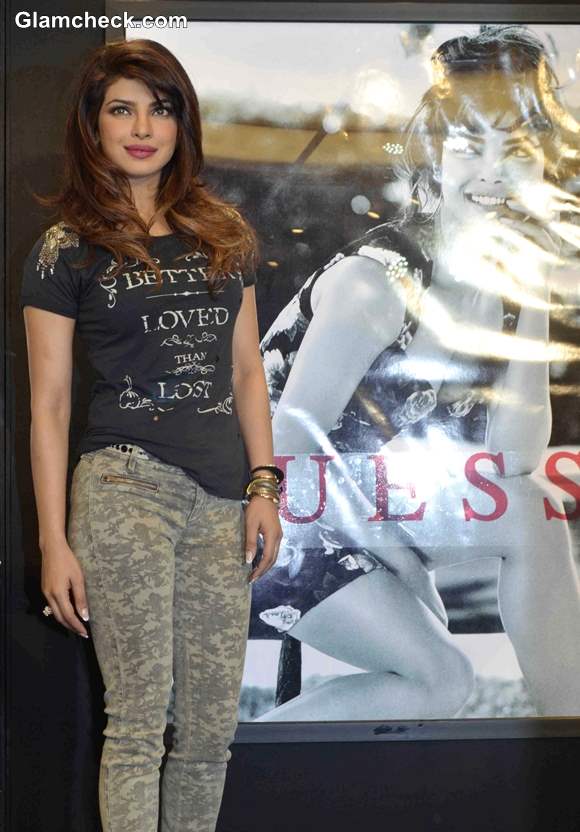 Priyanka Chopra for Guess 2013 Pictures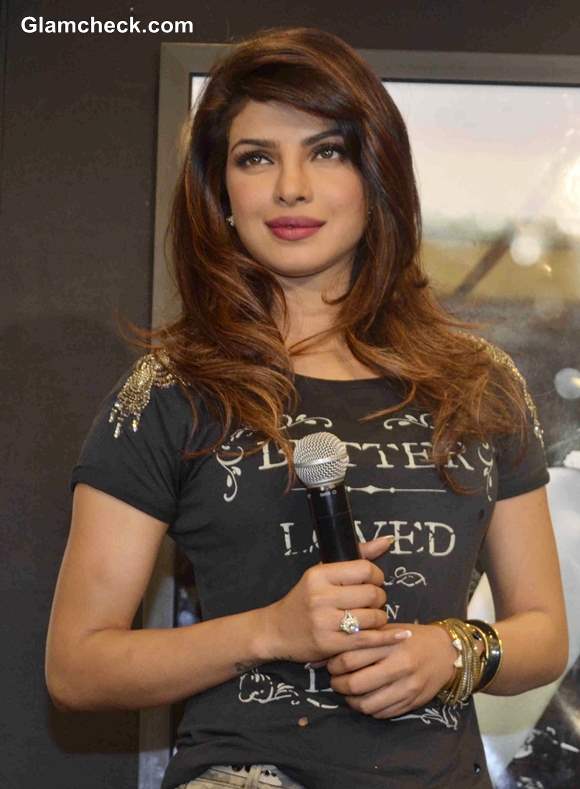 Priyanka Chopra Pictures for Guess 2013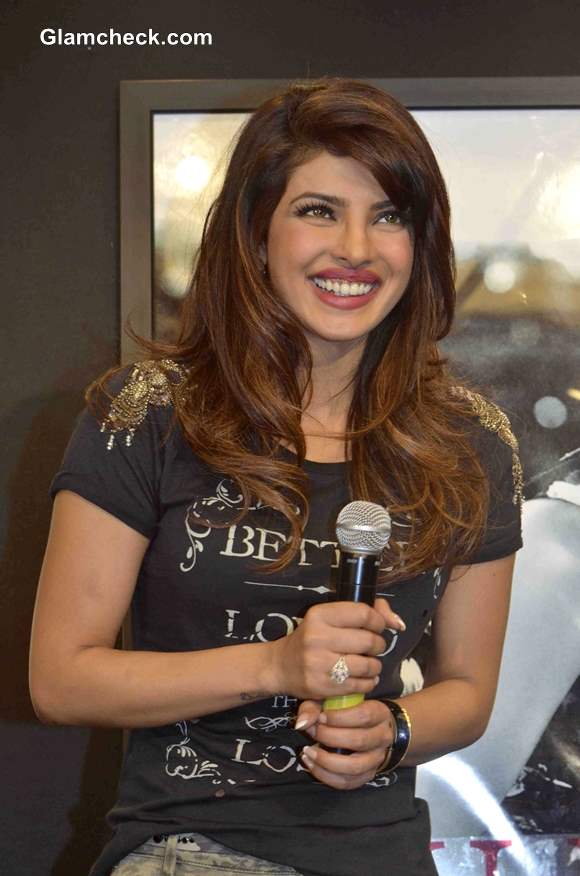 Priyanka Chopra Pictures 2013 for Guess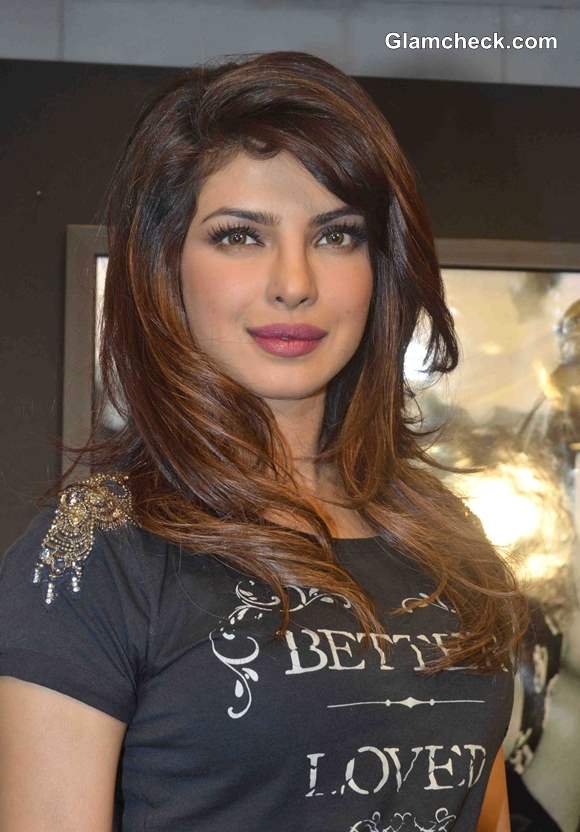 Priyanka Chopra Hairstyle Pictures 2013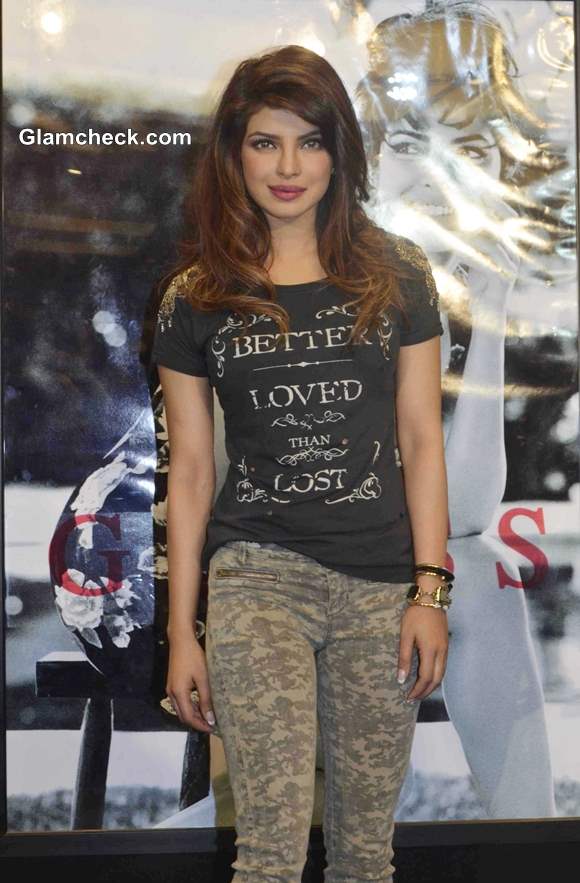 Priyanka Chopra Pictures 2013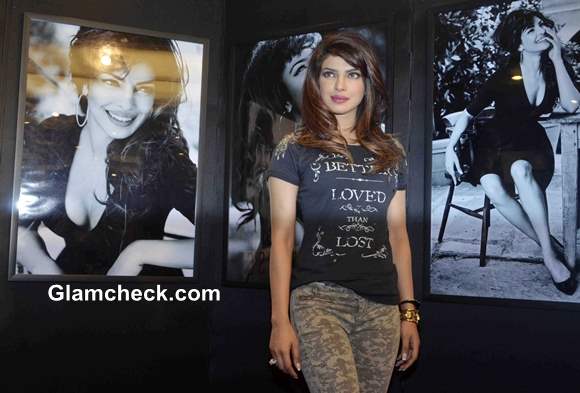 Priyanka Chopra for Guess Holiday Campaign 2013
Solaris Images