Bollywood actor Gul Panag launched Pantaloons Women's Wednesday which was organised by Cosmopolitan and Pantaloons at Phoenix Mills in Mumbai, India on December 4, 2013.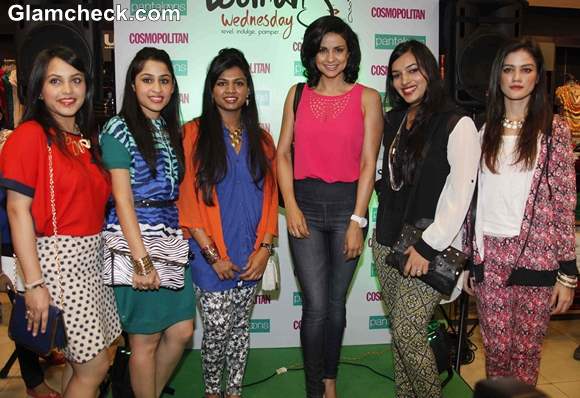 Gul Panag Launches Pantaloons Womens Wednesday at Phoenix Mills
Her look for the day was simple, chic and modern. The former beauty queen ore blue jeggings with a sleeveless pink top, the latter featuring filigree-like cutouts on the neckline. A nice youthful combination which looked pretty great on her.
Gul Panag in Pink
She accessorized the attire with a white watch, a black tote and nude pumps – all very classy accents that upped the style quotient of the ensemble. We're also loving the glossy lips and curly bob that rounded off her look.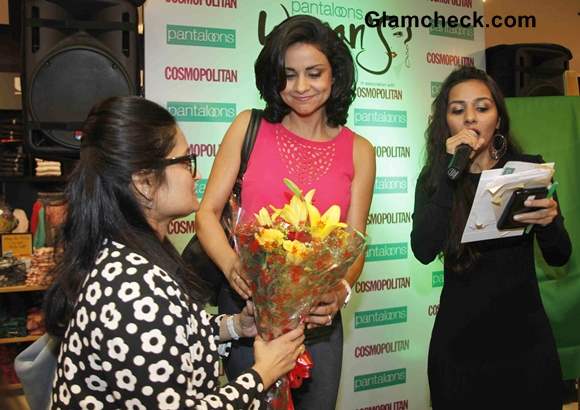 Gul Panag at Pantaloons Womens Wednesday Launch at Phoenix
Gul praised the campaign slogan – Revel, indulge, pamper – saying that the initiative was great and that instead of waiting for the weekend for some me-time, it was a good idea for women to do take care of themselves mid-week instead.
So on the first Wednesday of every month, Pantaloons stores across the country will see a wealth of beauty, look and spa services at pantaloon stores including makeovers, makeup classes, style advice from professionals, plus plenty of games all in the company of other wonderful women.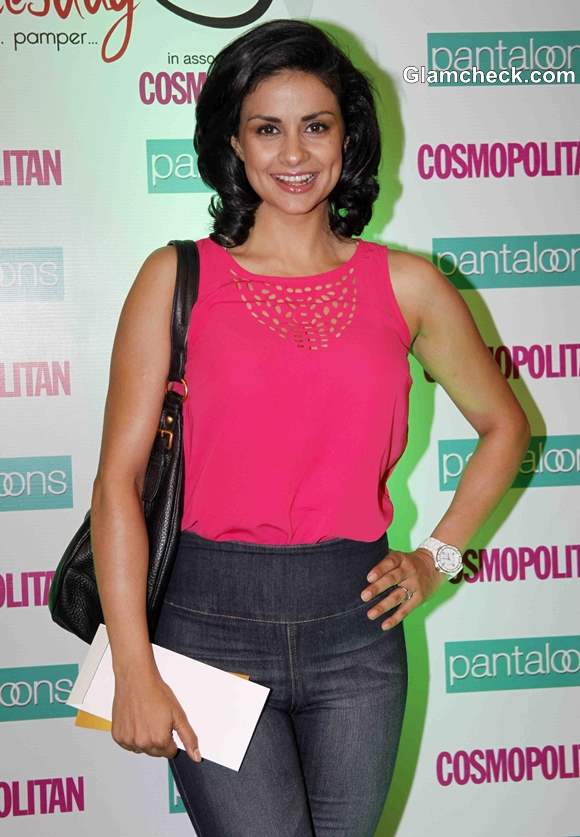 Gul Panag at Pantaloons Womens Wednesday Launch
A calendar will soon be created celebrating 12 ordinary fashionistas – one for each month of the year. Pantaloons is inviting young girls to send in their entries if they want to feature in the publication.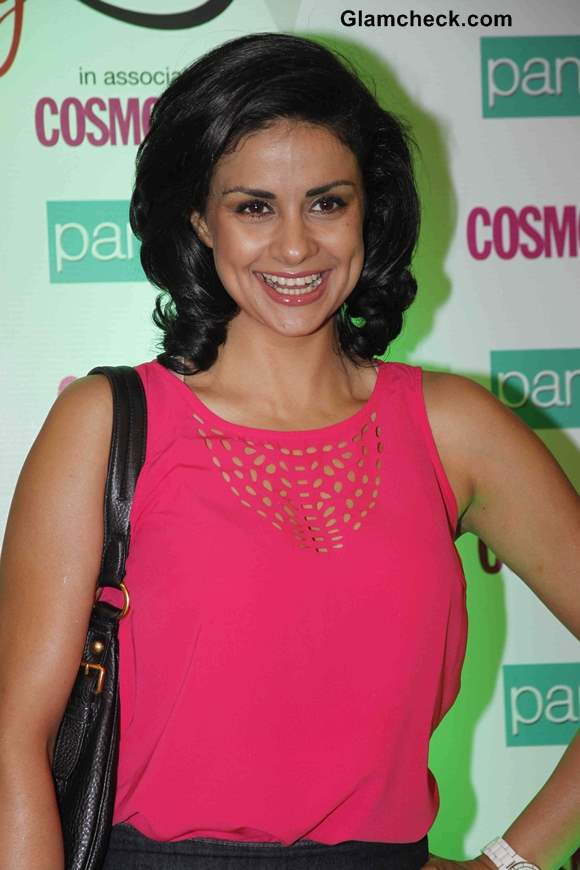 Gul Panag 2013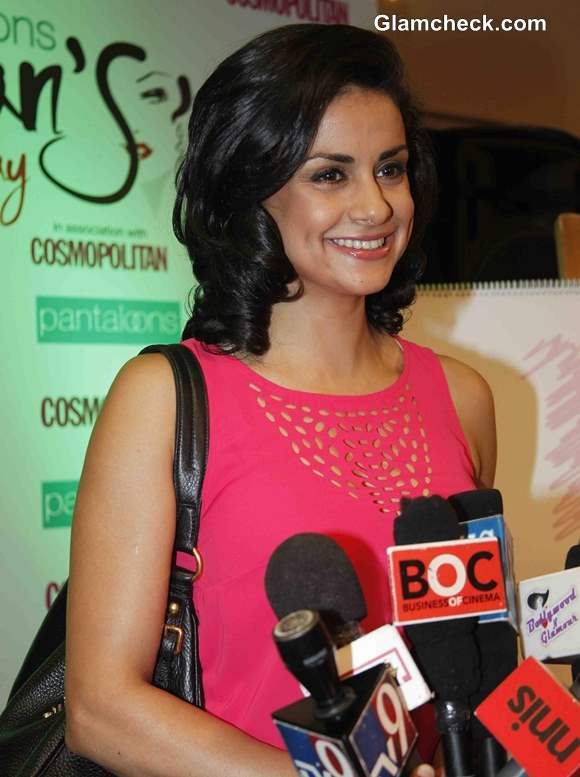 Gul Panag at Pantaloons Womens Wednesday Launch at Phoenix Mills
Solaris Images