Bollywood actors Aditya Roy Kapur and Shraddha Kapoor – who made waves with their superb chemistry in Aashiqui – went to the Koffee With Karan studio in Mumbai, India on December 10, 2013 to shoot an episode for the talk show.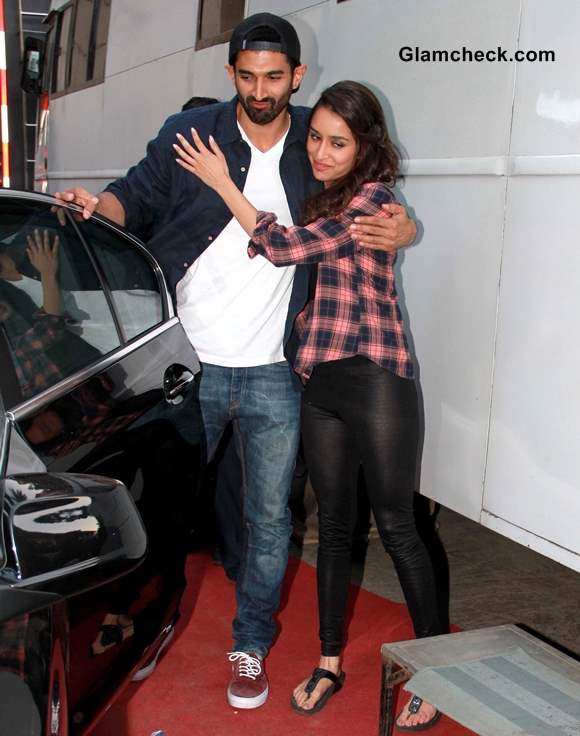 Aditya Roy Kapur and Shraddha Kapoor at Koffee with Karan
Both arrived very casually dressed. They would change into more Bollywoody garb later, of course. But on arrival they were dressed for comfort.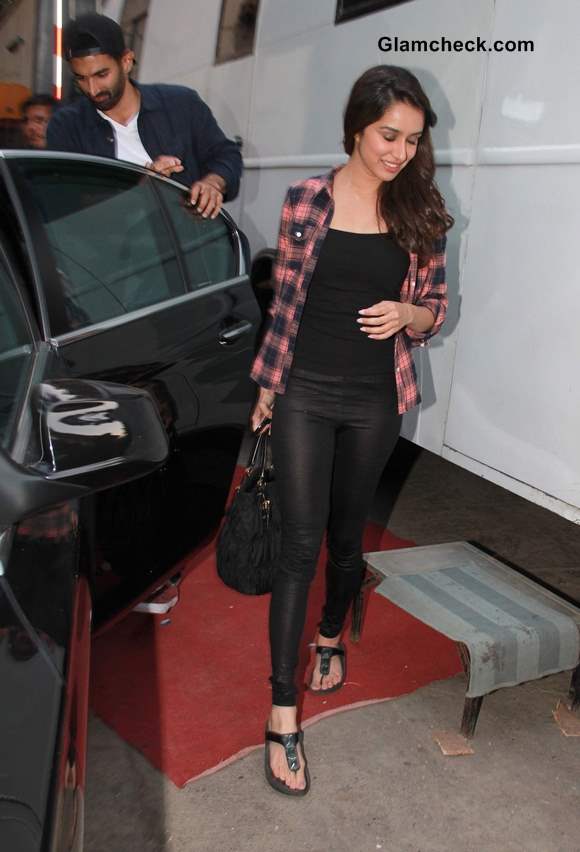 Shraddha Kapoor Koffee with Karan
Shraddha looked very chilled out, laidback and youthful in black leggings, a black tee and a red and blue plaid shirt worn over it like a jacket. Black flat sandals rounded off her ensemble. She looks like any typical pretty young girl setting out for a timepass day in Mumbai.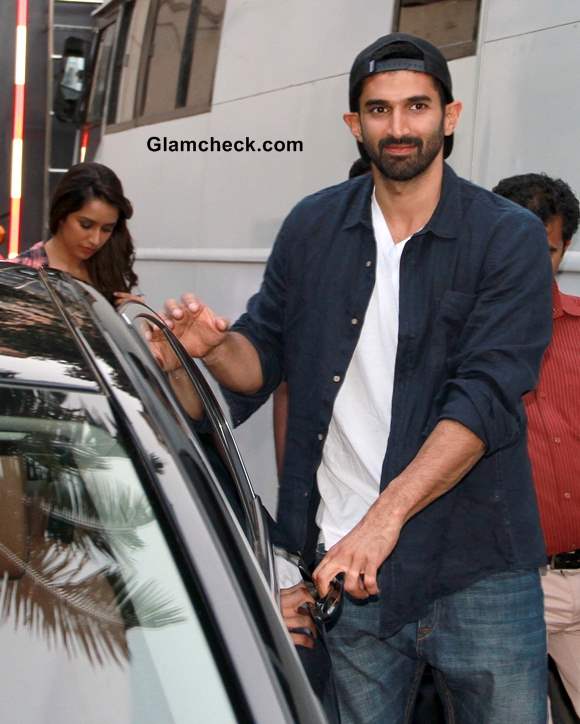 Aditya Roy Kapur at Koffee with Karan
Then there was Aditya who complemented her vibe in blue jeans, a white tee, a blue shirt worn like a jacket, and a cap worn backwards.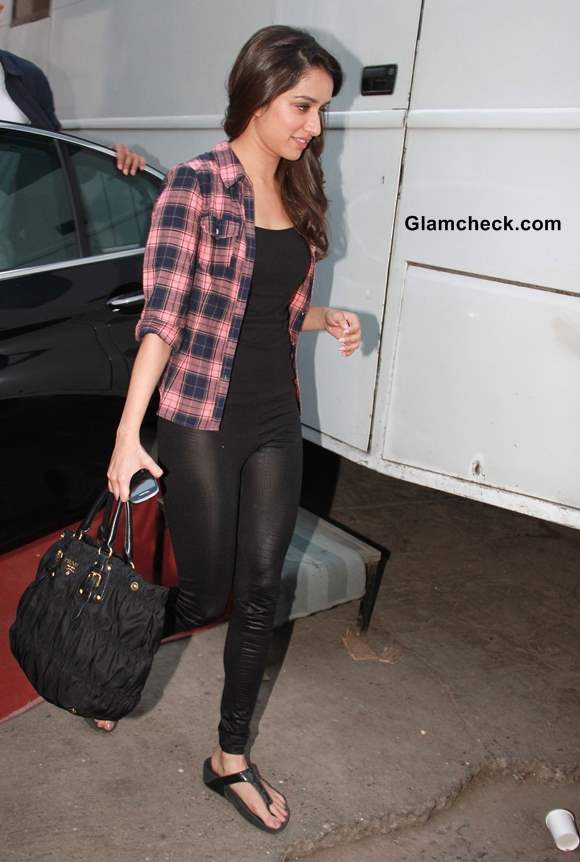 Shraddha Kapoor at Koffee with Karan
They arrived separately and hugged each other in greeting. Aditya and Shraddha have been linked together ever since the 100-crore hit film came out. But they have maintained all along that they are just friends and nothing more. That doesn't stop the rumour mills from churning though.
Karan Johar, the host of Koffee with Karan, tweeted that the Aashiqui couple would be on the show. He also posted a picture of them.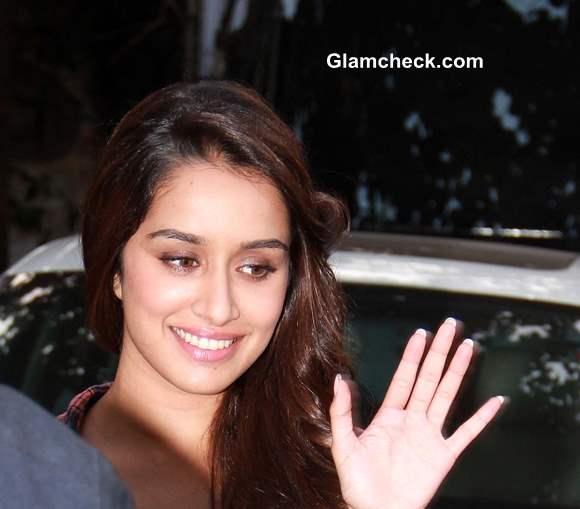 Shraddha Kapoor at Koffee with Karan 2013
Season 4 of the talk show has seen a lot of couples make an appearance, but we're sure that this on-screen couple is one of the most-awaited. Will they inadvertently reveal that they are indeed seeing each other? Or will they successfully quash all the gossip? Watch the show to find out. 
Solaris Images