Television host and presenter Rannvijay Singh along with Bollywood actors Kalki Koechlin and Varun Dhawan launched the Metro shoes' campaign 'Shoes for a New Race' in Mumbai,India on December 10, 2013. The three celebrities were announced the new ambassadors for the shoe brand.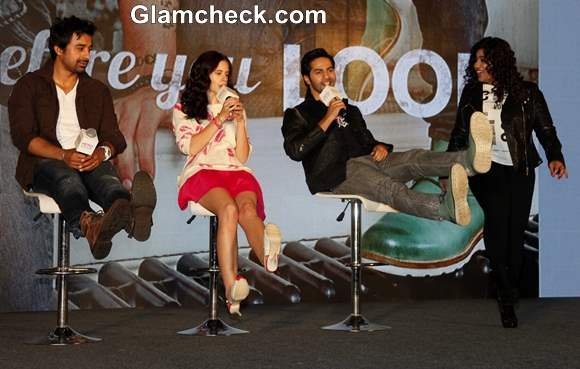 Metro Shoes Announces New B-town Brand Ambassadors at Latest Collection Campaign
Varun said that he was very proud to be endorsing Metro because it is an Indian brand which could easily compete with international ones. He also said their range was right up his alley, that it went well with his own personal style.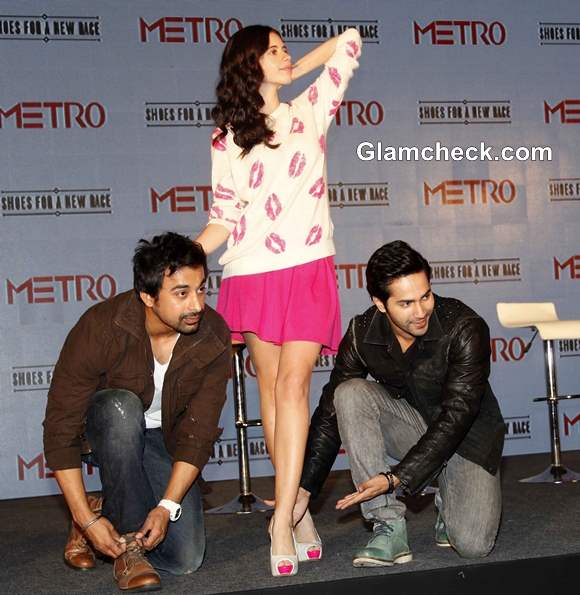 Metro Shoes New B-town Brand Ambassadors
Meanwhile, Kalki was effortlessly stealing the show in her outfit by Jealous 21. She looked girly and unique as usual in a flirty pink skirt that she paired with a long off-white sweater featuring a print of large lipstick kisses.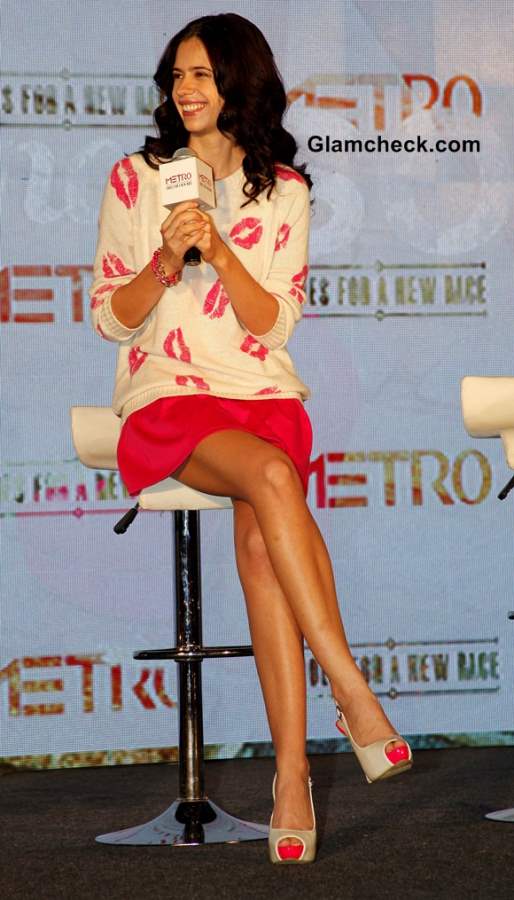 Kalki Koechlin Metro Shoes New Brand Ambassador
Kalki Koechlin Metro Shoes Brand Ambassador
Her barely there makeup was one of the winning points of her look. It brought out her natural beauty and was a pleasing balance with the rest of her fun yet neutral ensemble.
To accessorize, she paired the outfit with white shoes featuring accents of pink, and a silver bracelet. Natural curls completed her look. We lovely Kalki's simple sense of style. There's nothing elaborate or challenging about this look and that is exactly what makes it work so well on her. There's also the fact that she knows how to pick simple outfits that suit her figure and complexion. That's a talent worth more than a shopping cart full of designer clothes.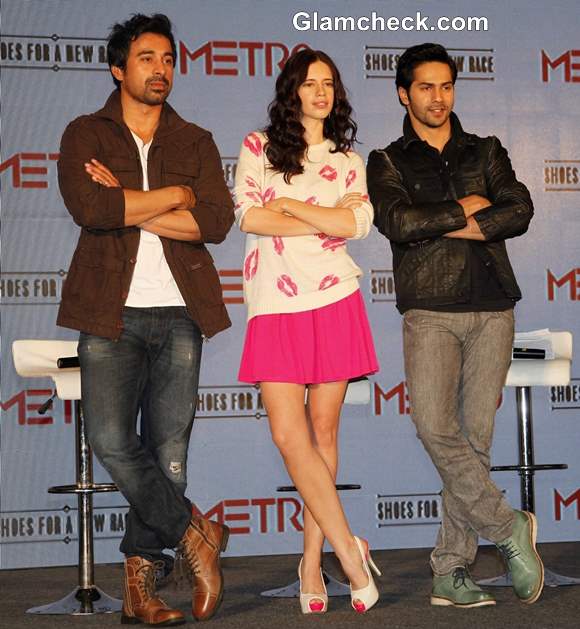 Metro Shoes Brand Ambassadors
She definitely seemed to be enjoying herself at the event. At one point, she even put on a Santa cap to celebrate the spirit of the season. That got big smiles out of everyone present. She was also the center of attention for Rannvijay and Varun who helped her try on a pair of shoes as part of the campaign gimmicks.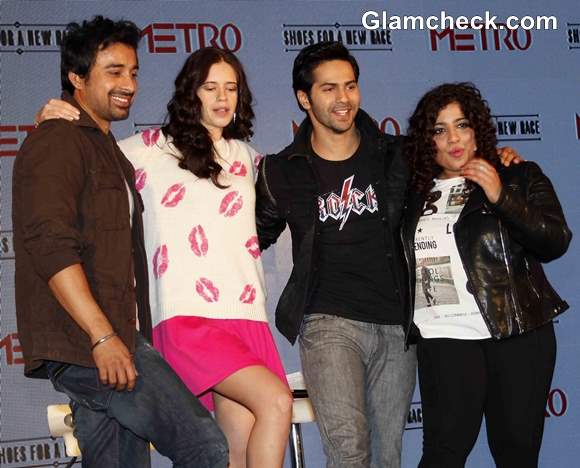 Metro Shoes New Brand Ambassadors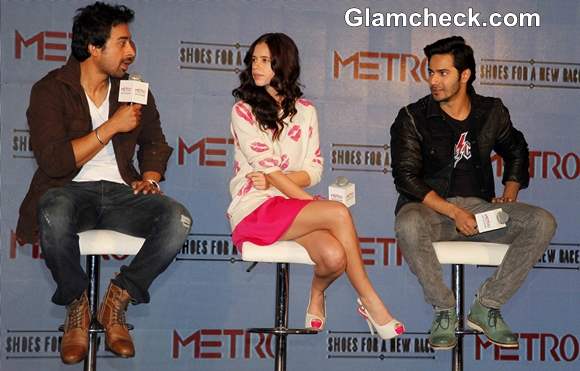 Metro Shoes Announces New Brand Ambassadors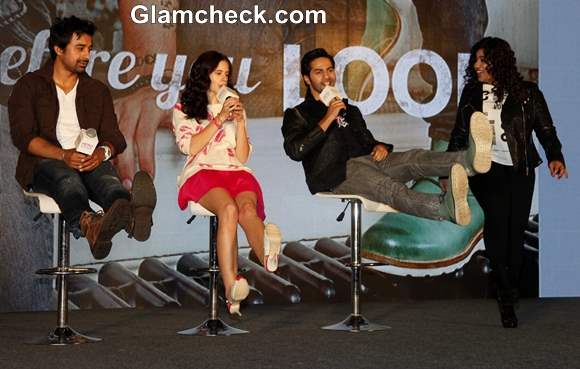 Metro Shoes Announces New B-town Brand Ambassadors at Latest Collection Campaign
Solaris Images