Bollywood actor, Sushmita Sen, looked fresh and radiant during the launch of Olympic bronze medal-winning boxer, M C Mary Kom's autobiography, "Unbreakable," which sites her struggles throughout life and how she overcame them, in Guwahati, Assam, India on December 16th 2013.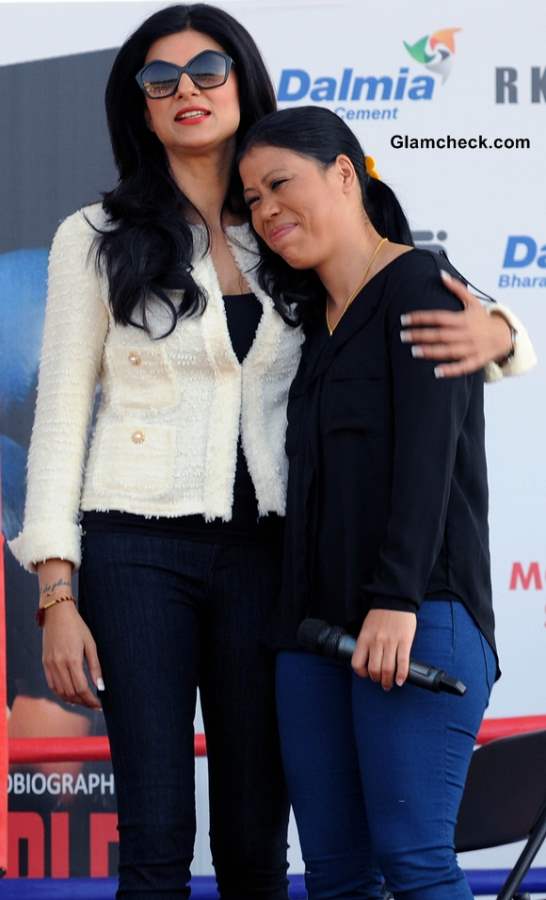 Sushmita Sen at the launch of  M C Mary Koms autobiography Unbreakable
Sushmita looked refreshing in a casual day attire. Dressed in shades of blue and white, she sported dark blue denims with a navy blue T-shirt on top, which was covered with a chic white boxy jacket that had pretty flower shaped button detailing on the pockets. A great was of mixing a little femininity into a tomboyish getup. She accessorized with a pair of angle frame sunglasses which flattered her long face cut and flat comfortable boots (apt for the chilly season upon us.)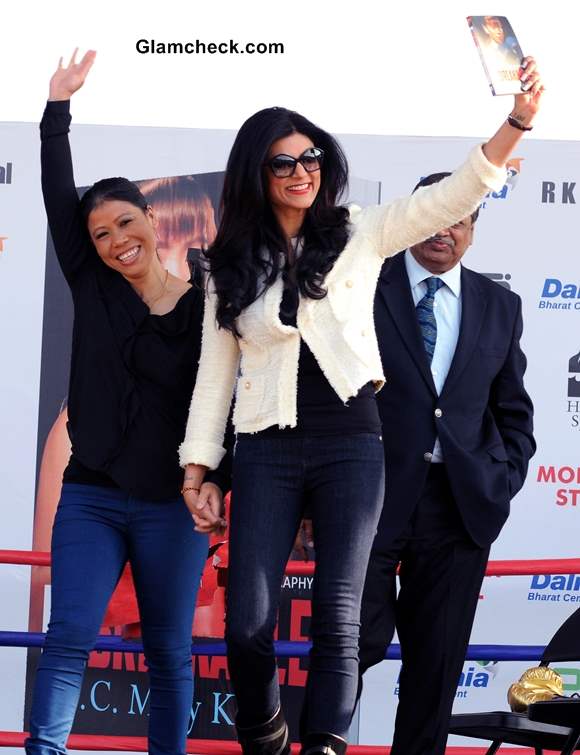 Sushmita Sen at the launch of Mary Kom's autobiography Unbreakable
Her hair was left open and wavy at the bottom, always a good choice for tall slender people; we suggest go wavy instead of straight! She left the stage hand-in-hand with Mary Kom after wearing golden boxing gloves and was beaming throughout the whole event, presenting herself ever so beautifully with her 100 watt smile adorning rich red lipstick!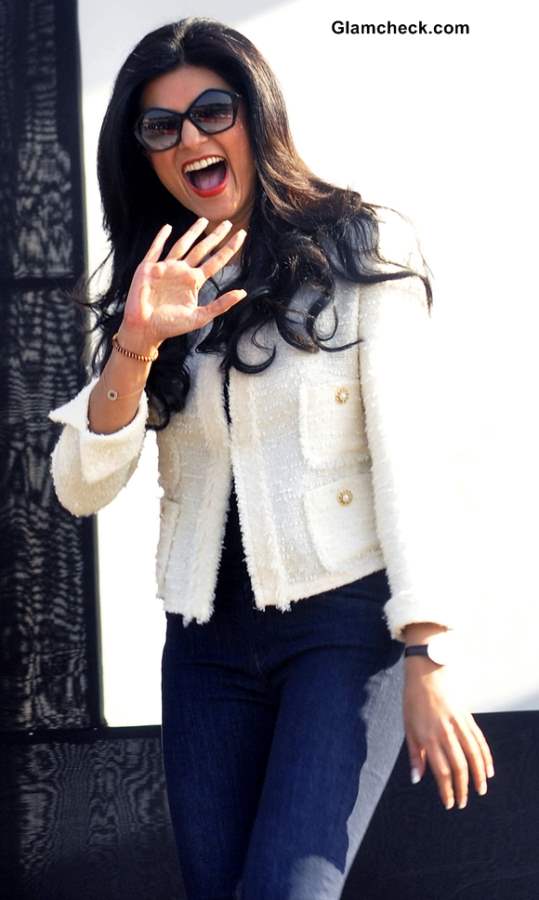 Sushmita Sen 2013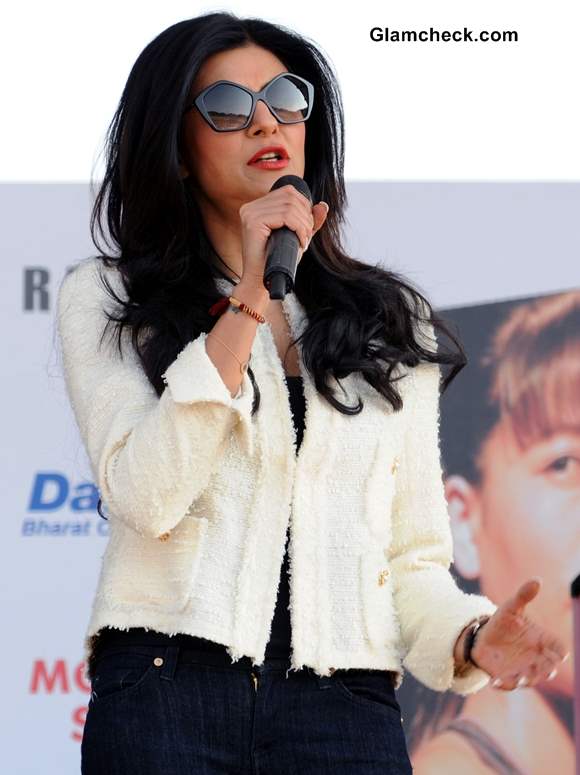 Sushmita Sen at Mary Kom's autobiography Unbreakable launch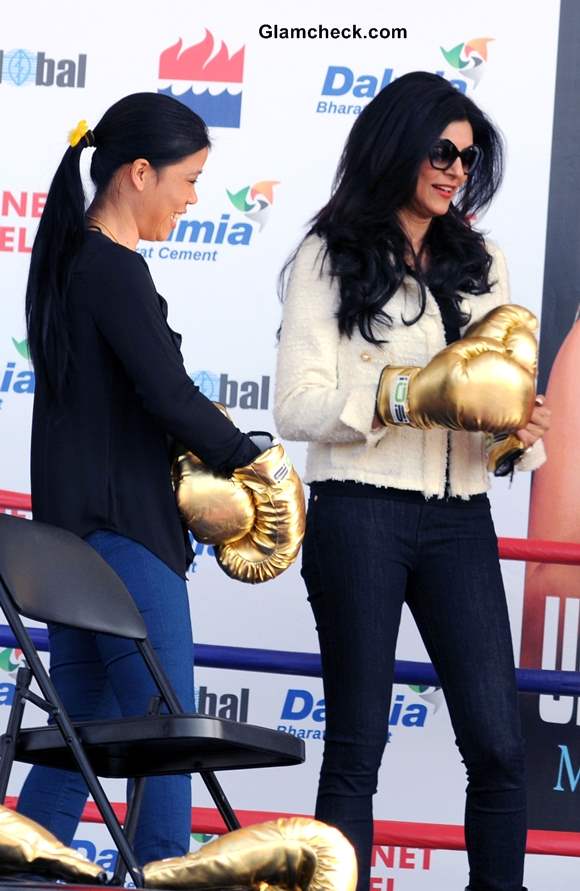 Sushmita Sen with M C Mary Kom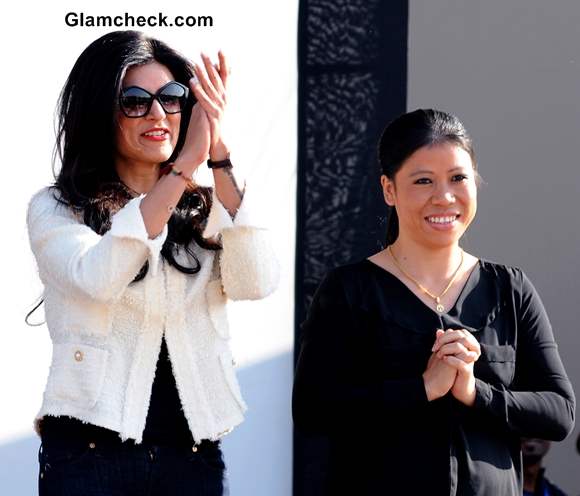 Sushmita Sen with Mary Kom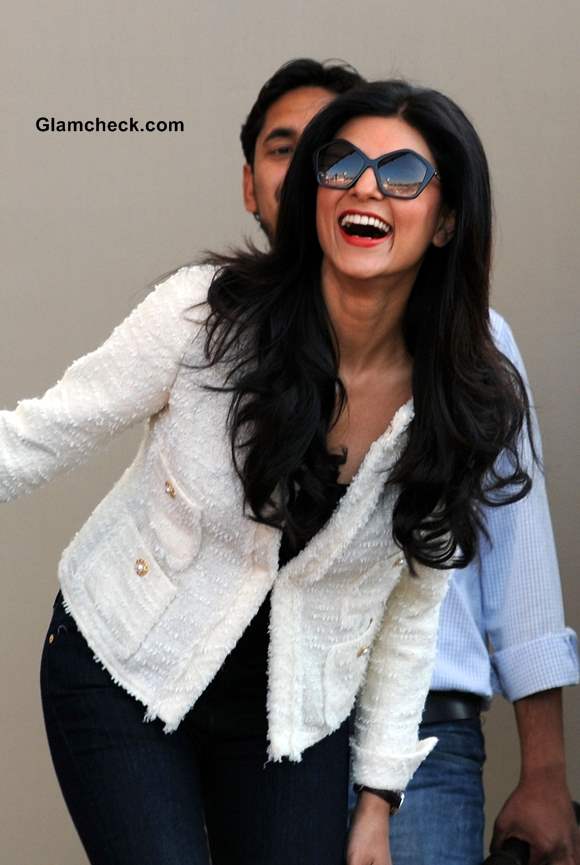 Sushmita Sen 2013 pics
Solaris Images