Bollywood actors Soha Ali Khan and Sonu Sood launched Gillette's newest campaign to get men to shave on a daily basis – Unshaven is Unbathed. The event was held in New Delhi, India on December 19, 2013.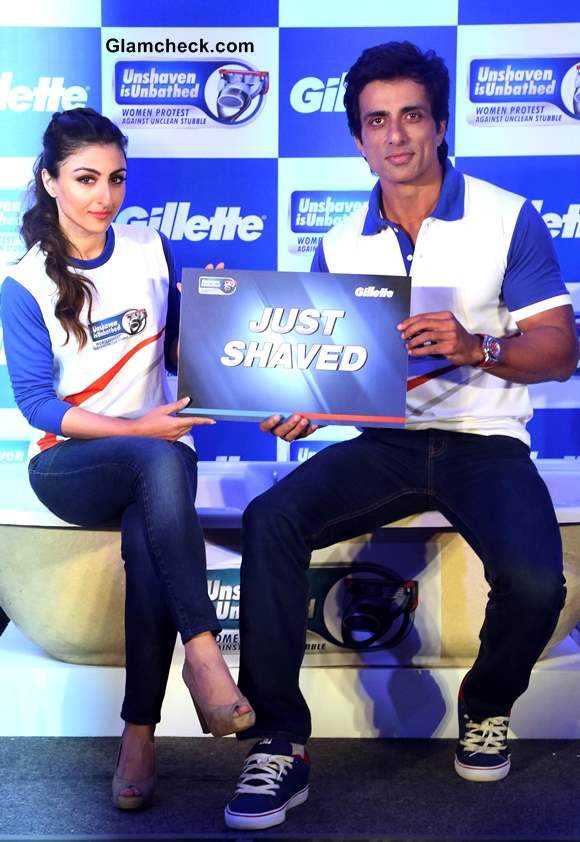 Soha Ali Khan and Sonu Sood Promote Gillette's Unshaven is Unbathed Campaign
Soha went with a sporty avatar, but with a nice feminine touch which we love. She wore a full-sleeve blue and white tee with blue skinny jeans, rounding off the ensemble with a pair of girlie nude peep-toes. A curly side ponytail, red lips and darkly done up peepers completed her look.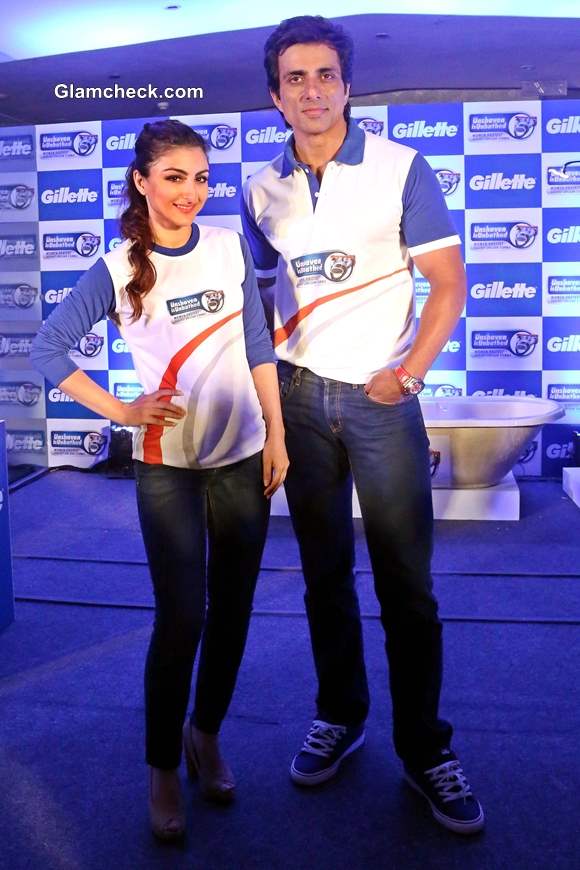 Soha Ali Khan Sonu Sood Promote Gillettes Unshaven is Unbathed Campaign
Gillette has been campaigning tirelessly over the last year with many Bollywood personalities – namely, Malaika Arora Khan and her husband Arbaaz Khan. Their earlier campaigns were directed towards men in relationships; the slogans claimed that if you loved your partner, you'd shave every day for her sake.
This new campaign though seems to be aimed at every guy, regardless of whether he's hoping to attract a love interest. The Unshaven is Unbathed campaign claims that not shaving is like not having a bath; that shaving is just basic grooming and should be done with a hygienic intention just like bathing.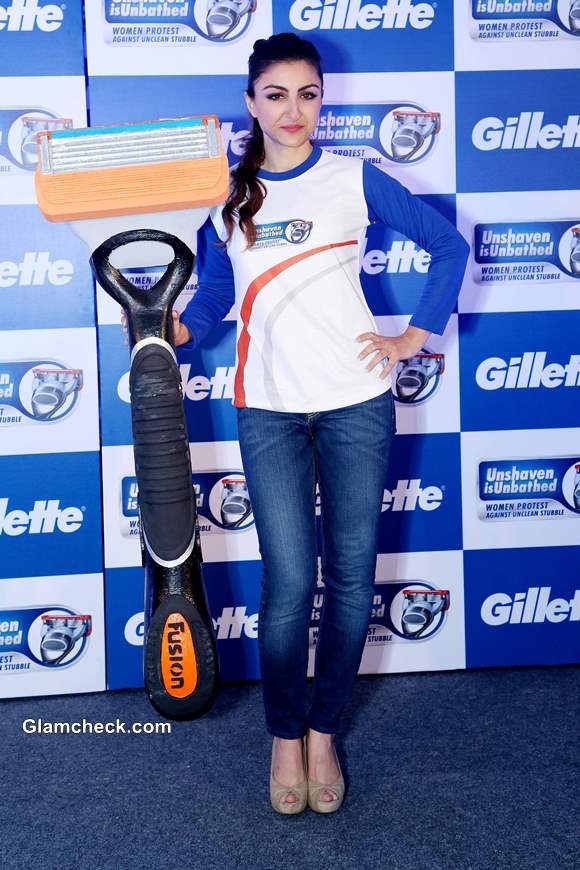 Soha Ali Khan Promotes Gillette's Unshaven is Unbathed Campaign
B-town celebs will be going from city to city for Gillette and urging men that they should indeed be shaving every day. It helps that they've got the fashionistas and leading ladies on their side. Just a couple of days ago, Chitrangada Singh was spotted at a similar event in Bangalore with Rohan Bopanna. With smokey sirens like her and Soha on Gillette's side, this promises to be a campaign that will make an impact on the urban Indian man.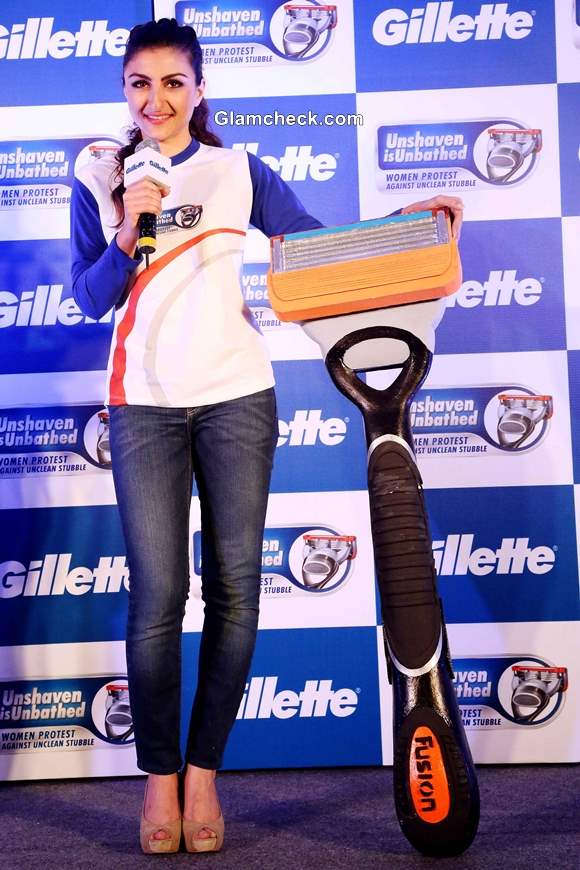 Soha Ali Khan for Gillettes Unshaven is Unbathed Campaign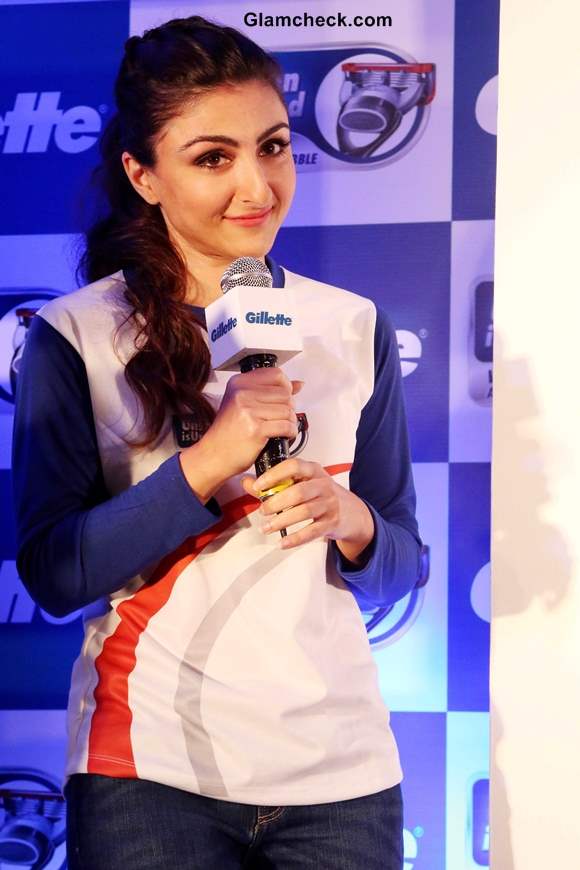 Soha Ali Khan 2013 for Gillettes Unshaven is Unbathed Campaign
Solaris Images