Celebs were seen rejoicing at the Midnight Mass on Christmas Eve at a Church in Mumbai, India on December 24th 2013.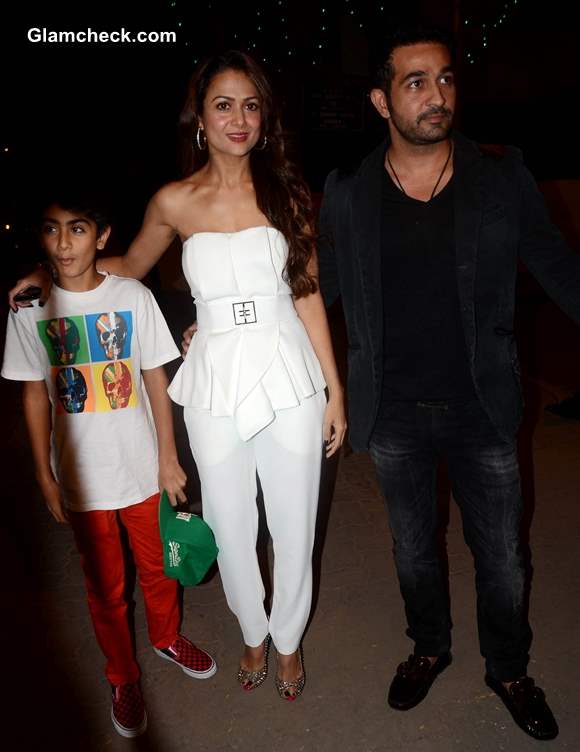 Celebs at the Midnight Mass on Christmas Eve 2013 
Amrita Arora was spotted with her nephew, Arhaan Khan, husband, Shakeel Ladak and mother, Joyce Arora. She went for an all white look in a frilly tube top with relaxed trousers, we loved her choice of bejeweled heels that she paired her outfit with. A belt was used to cinch the waist and silver hoop earrings to accessorize. One of the better looks by the actress, we think.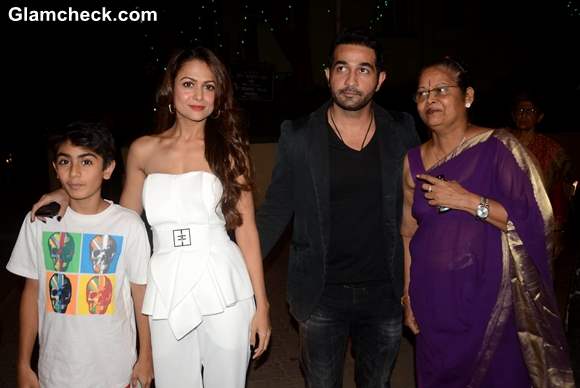 Amrita Arora with her nephew Arhaan Khan husband Shakeel Ladak and mother Joyce Arora
Karisma Kapoor showed up with her daughter, Samiera Kapoor and son, Kiaan Raj Kapoor. The entire family matched their clothes in the same shade- royal blue!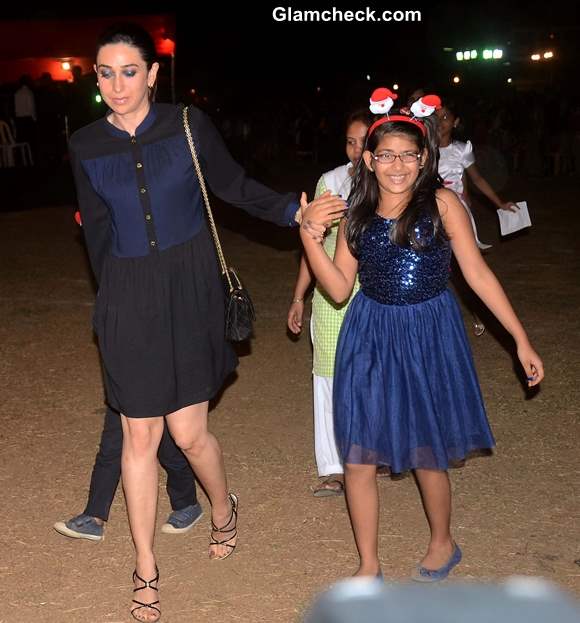 Karishma Kapoor with her daughter Samiera Kapoor
Karisma looked ultra chic in a band collared tunic dress with strappy flats and for makeup put on electric blue eye shadow, Samiera was glittering in a sequin net dress and the little one wore a smart pant suit. The kids seem to have had a blast and in the spirit of Christmas, wearing Santa Claus headbands.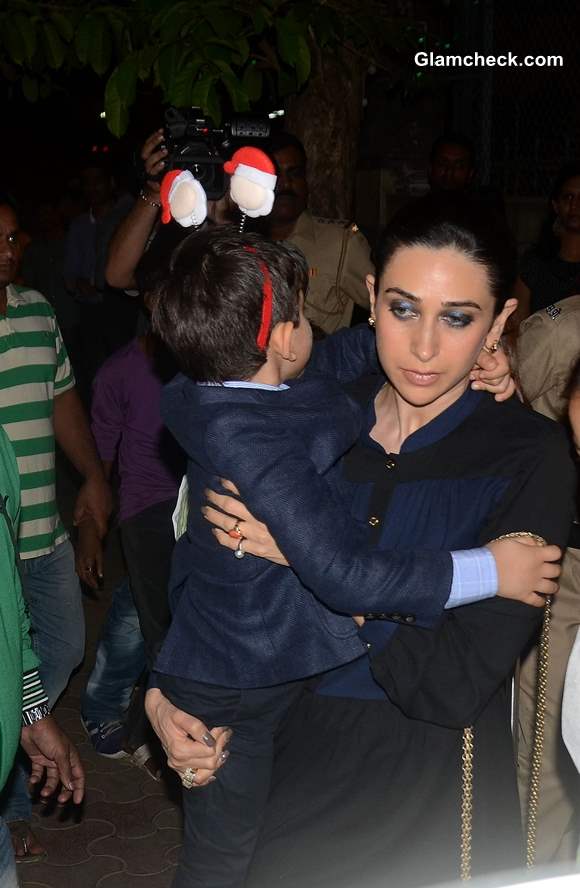 Karisma Kapoor with her son Kiaan Raj Kapoor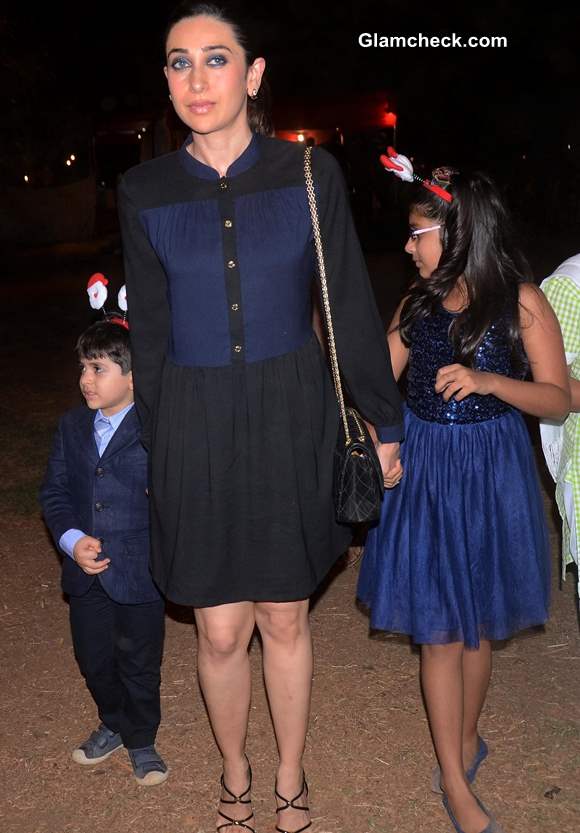 Karisma Kapoor with her kids at the Midnight Mass on Christmas Eve 2013
Dino Morea looked cute in a black coat thrown on a navy blue shirt and paired it with sky blue denims.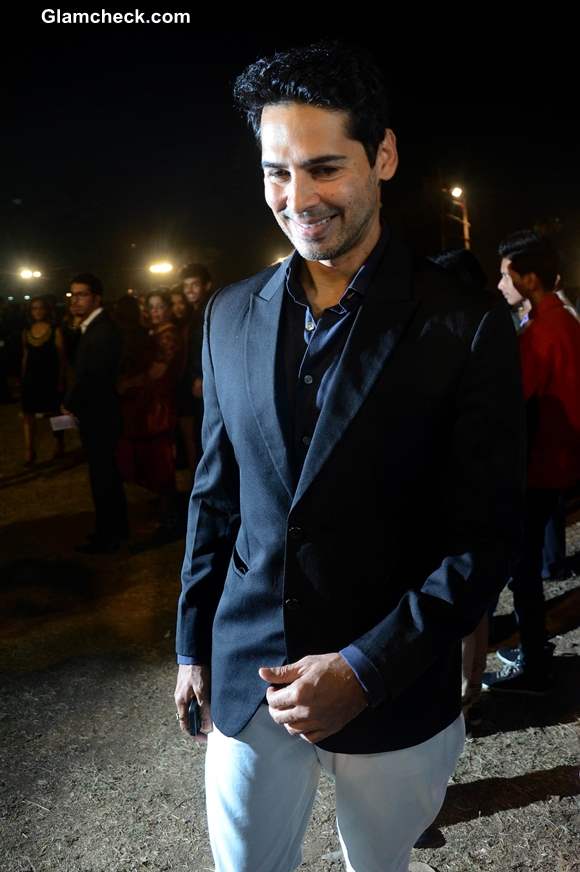 Dino Morea at the Midnight Mass on Christmas Eve 2013 
Kareena Kapoor appeared smoldering in a printed dress worn under a black structured blazer; she left her brown hued hair open and extended her eyeliner. Mother and actress, Babita put on a gleaming patchwork dress with white pearl necklaces.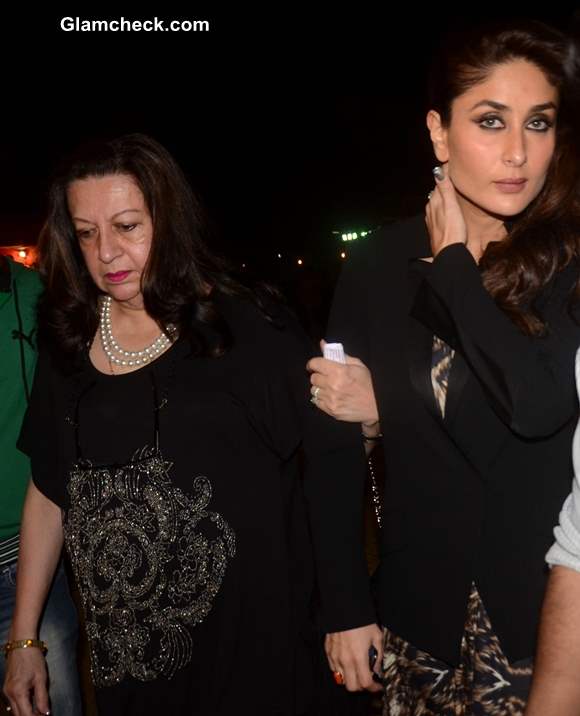 Kareena Kapoor with her mother Babita
Fashionista, Malaika Arora Khan was present with her husband and filmmaker, Arbaaz Khan. She looked hot in a midi-length black coloured sheath dress and paired it up with a sweetheart shaped necklace which fell perfectly on her bateau neck.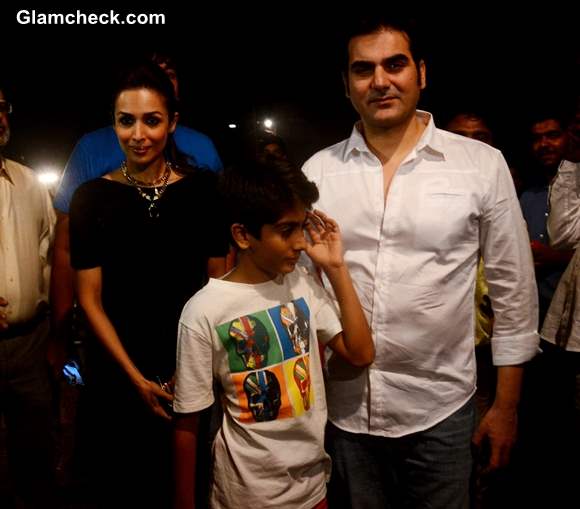 Malaika Arora Khan with her husband and filmmaker Arbaaz Khan and son Arhaan Khan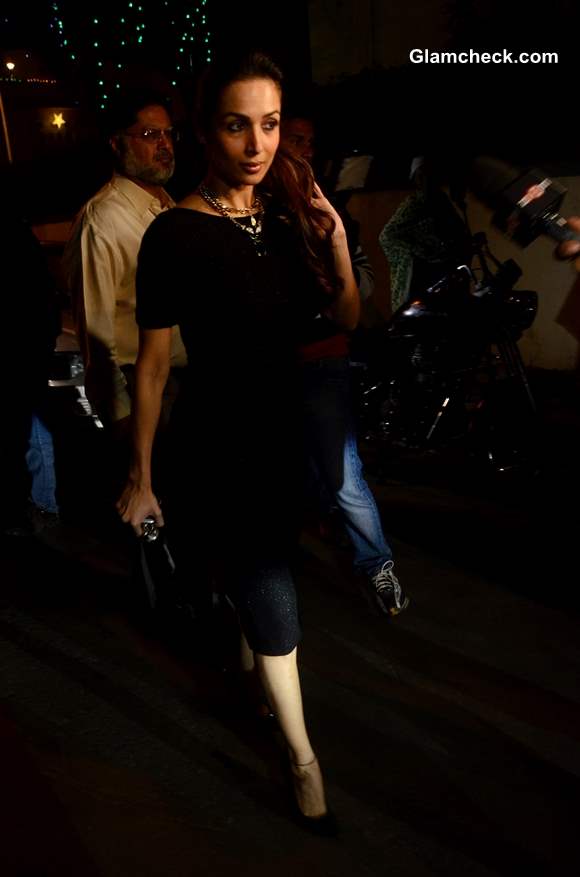 Malaika Arora Khan at the Midnight Mass on Christmas Eve 2013
Solaris Images