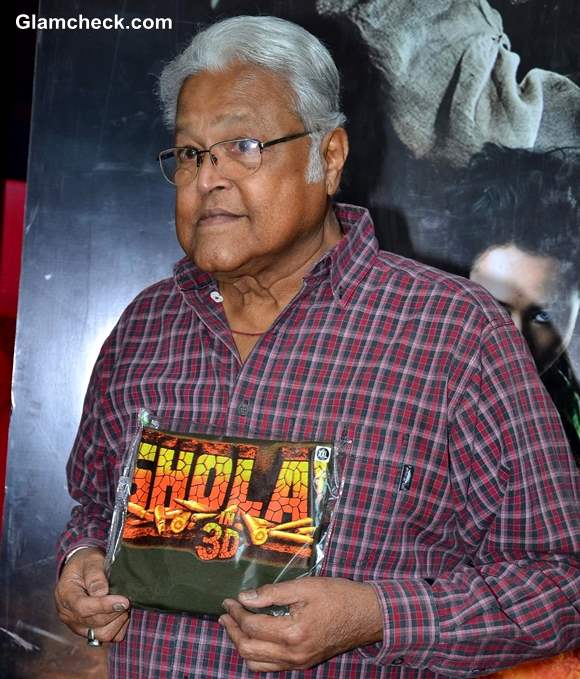 Actor Viju Khote during the special screening of film Sholay 3D
New Delhi, Jan 3 (IANS) Ramesh Sippy, filmmaker of yesteryear's blockbuster "Sholay" Friday withdrew his plea seeking to put on hold the screening of the 3D version of the film as it was released Friday.
An apex court bench headed by Justice Anil R. Dave allowed Sippy to withdraw his plea seeking a stay of the screening as his counsel told court that the film had released at 9 a.m. on Friday morning 
However, on the plea by Sippy, the court said that his other rights arising from his copyright of the "Sholay" film, would remain intact and would be decided in a seperate suit if he files it.
"Sholay 3D" is produced by Sascha Sippy, nephew of Ramesh Sippy and grandson of G.P. Sippy, who had financed the original.