Mumbai, Jan 8 (IANS) Director Ali Abbas Zafar says the forthcoming film "Gunday", produced by Yash Raj Films (YRF), was the last narration that the late filmmaker Yash Chopra heard.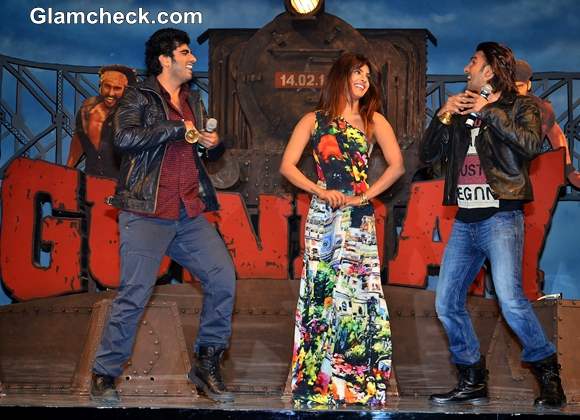 Gunday produced by Yash Raj Films
Zafar shared how special the film is, at a press conference here in the presence of the movie's stars – Priyanka Chopra, Ranveer Singh and Arjun Kapoor.
"It's a very special film for all four of us and the whole unit because this was the last script that the great Yash Chopra heard, the last narration. It's very special for us to do this film because he really loved the script and he believed in it," Zafar said during the media gathering here Tuesday.
He dedicateS the film to the legendary filmmaker, who breathed his last Oct 21, 2012.
"'Gunday' is in a lot of ways inspired by his films, maybe 'Kaala Patthar' or 'Deewaar' or any other film. It is set in the time when he was making films and we hope we can do justice to it. That is why we want to dedicate this film ('Gunday') to Yashji," added Zafar, who had earlier helmed "Mere Brother Ki Dulhan".
"Gunday" is set in 1970s West Bengal and tells the story of two friends – Bala and Bikram played by Arjun and Ranveer, respectively.
The film, which also stars Irrfan Khan, hits theatres Feb 14.