Actors Arjun Kapoor, Priyanka Chopra, Ranveer Singh and filmmaker, Ali Abbas Zafar were all looking sharp and in high spirits during the launch of their upcoming film, "Gunday" in Mumbai on January 7th 2014.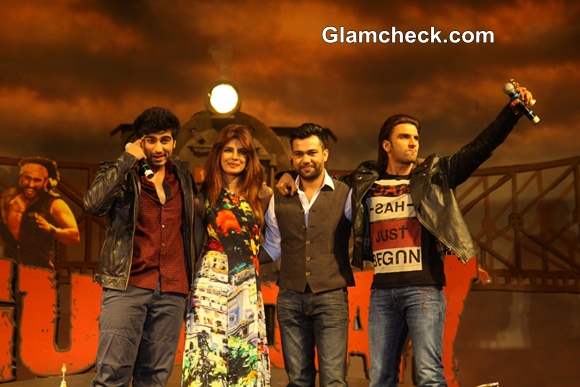 Gunday Music Launch
Ranvir Singh and Arjun Kapoor both were seen in bad boy biker looks, sporting black leather jackets. Ranvir Singh paired his jacket with a T-shirt inside, ribbed jeans and high boots. He looked suave with his hair slicked back neatly, looking sexy as ever.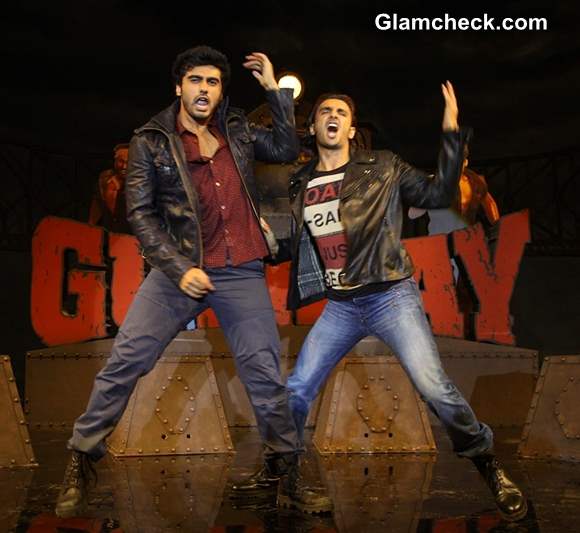 Ranvir Singh and Arjun Kapoor at Gunday Music Launch
Whereas, Arjun Kapoor paired his distressed leather jacket with a printed shirt and loose pants. We definitely thought Ranvir pulled off the look in a better way and with much ease, as Arjun's styling was a little too clumsy.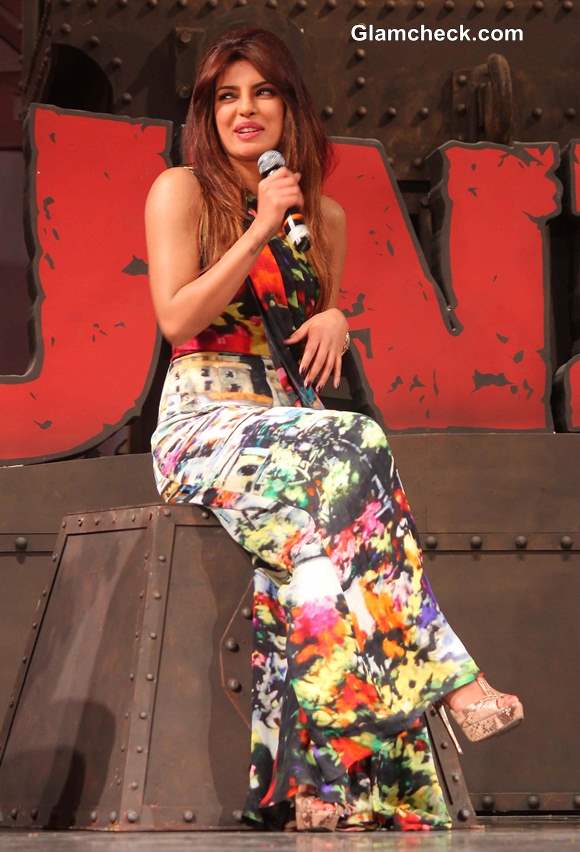 Priyanka Chopra in an abstract Gauri and Nainika Jumpsuit At Gunday Music Launch
Coming to the main actress of the film, Priyanka Chopra, she grabbed attention in an abstract print Gauri & Nainika jumpsuit, fresh off the Spring Summer 2014 runways of Wills India Fashion Week. The wrap around jumpsuit gave the iillusion of being a maxi, but it wasn't so.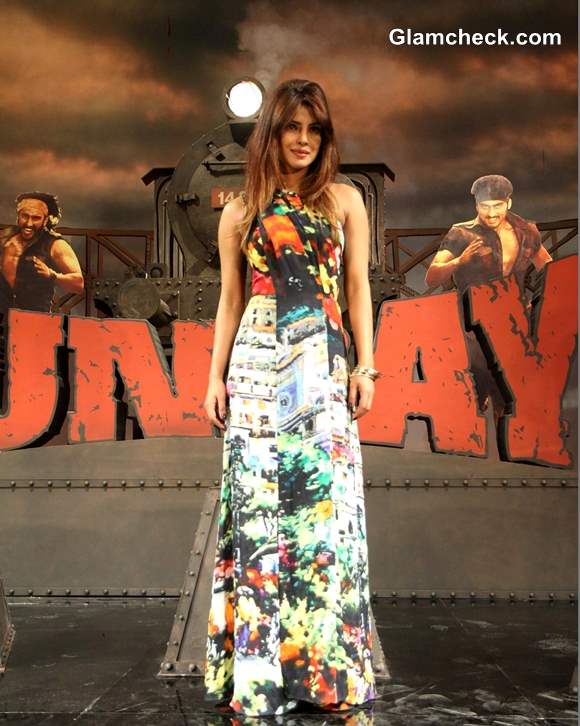 Priyanka Chopra in Gauri and Nainika Jumpsuit At Gunday Music Launch
The gown had all possible shades on it, from burnt orange to dull yellow to ultra violet to aquamarine. The outfit had an interesting architectural print, which was visible at a closer look. No doubt, the ensemble was chic and fabulous! She left her hair down and accessorized with a few gold bangles. Good choice of keeping it simple on the accessories, the only think we disliked were the garish blonde highlights, she would have looked perfect had she tied a high ponytail instead.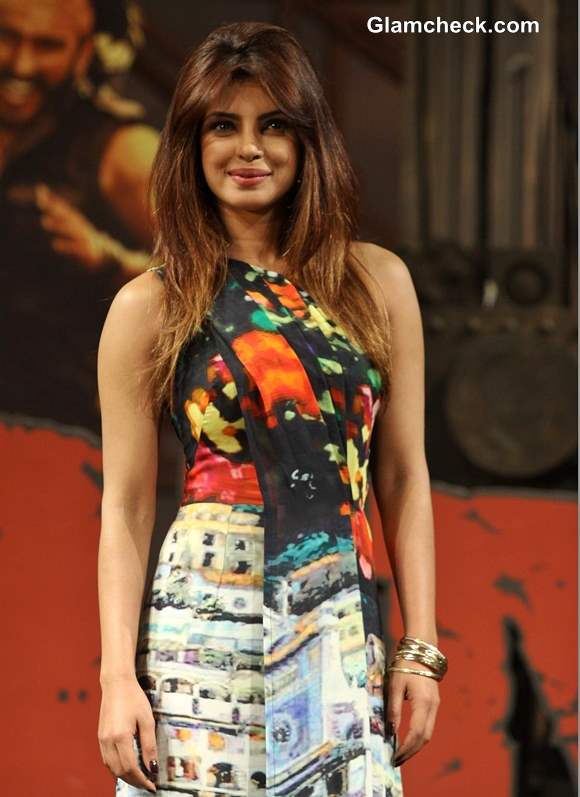 Priyanka Chopra At Gunday Music Launch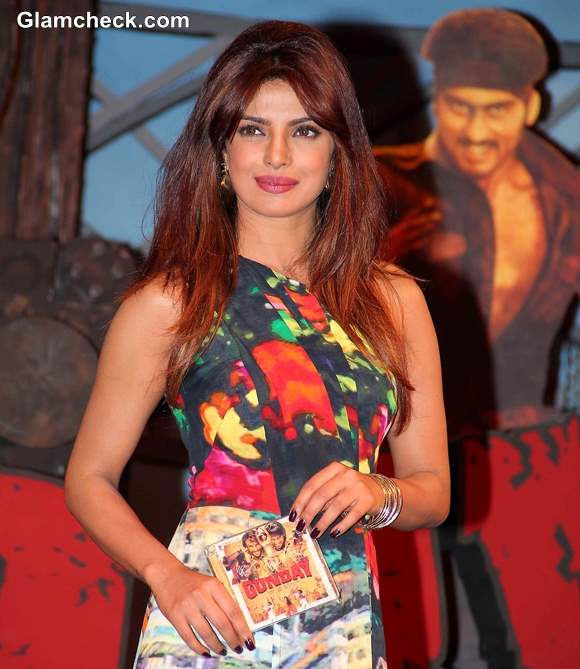 Priyanka Chopra 2014 Gunday Music Launch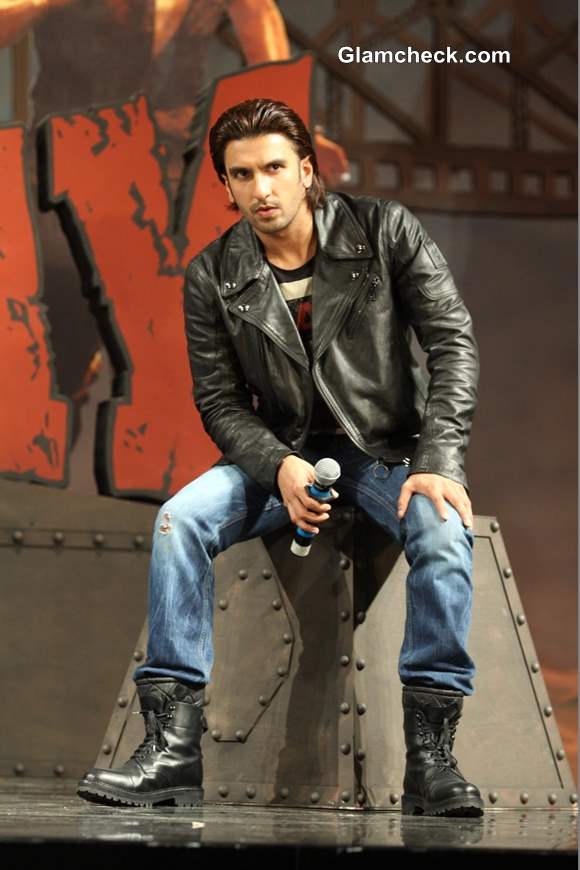 Ranveer Singh 2014 Gunday Music Launch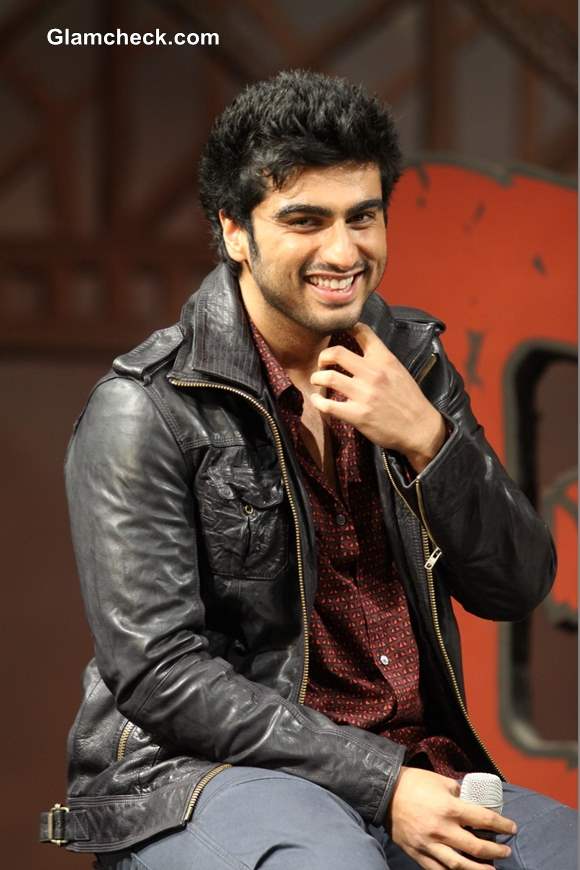 Arjun Kapoor At Gunday Music Launch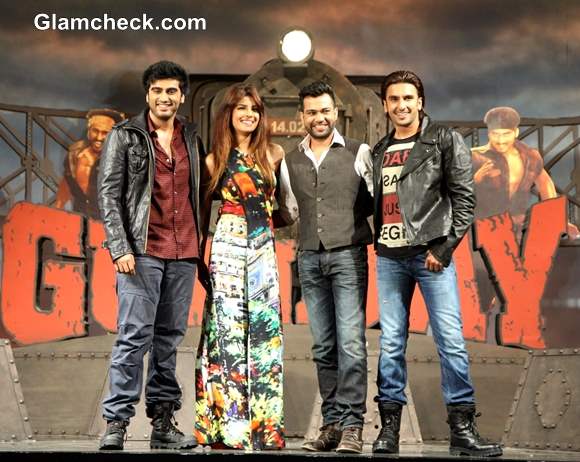 Gunday Movie Music Launch
Image- IANS, Solaris Images