Bollywood actress, Shilpa Shetty and Daisy Shah were spotted in Indian ensembles poles apart from one another on the sets of Nach Baliye 6 in Mumbai, India on January 7th 2014.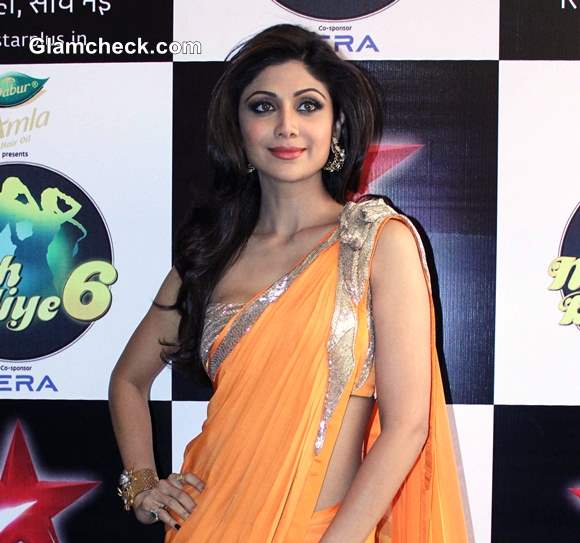 Shilpa Shetty in Orange Sari on the sets of Nach Baliye 6
Shilpa Shetty looked fabulous in her dainty pale orange and sequin sari. The combination of gold and orange always looks great! The Gaurav Gupta sari suited the actress with her svelte figure putting many beauties to shame. The outfit had a satin orange border at the bottom and sequin border bundled up on the shoulder of her pallu.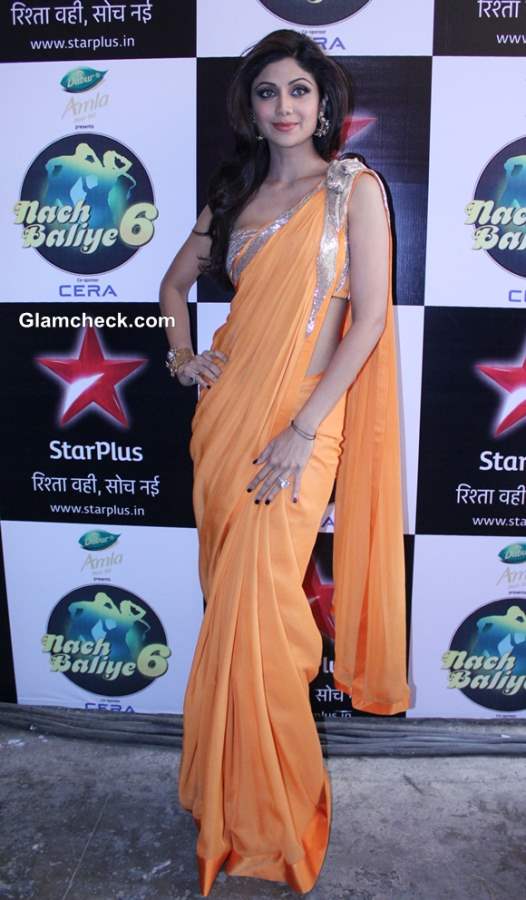 Shilpa Shetty in Orange Sari 2014
Shilpa Shetty in Orange Saree 2014
The tall actress left her hair open and natural, accessorizing with a light floral cuff and huge balli earrings. Her cheeks had hints of peach blush and her lips were dabbed in red. Gold is always a better option than silver for dusky people and this rule Shilpa uses to her advantage very curtly!
Daisy Shah was seen in an elaborate gold and black anarkali suit. The suit had an all over hexagon pattern with bright red floral patchwork on the cuffs and at the hem. She wore the outfit without a dupatta and with an Elizabethan collar which looked interesting.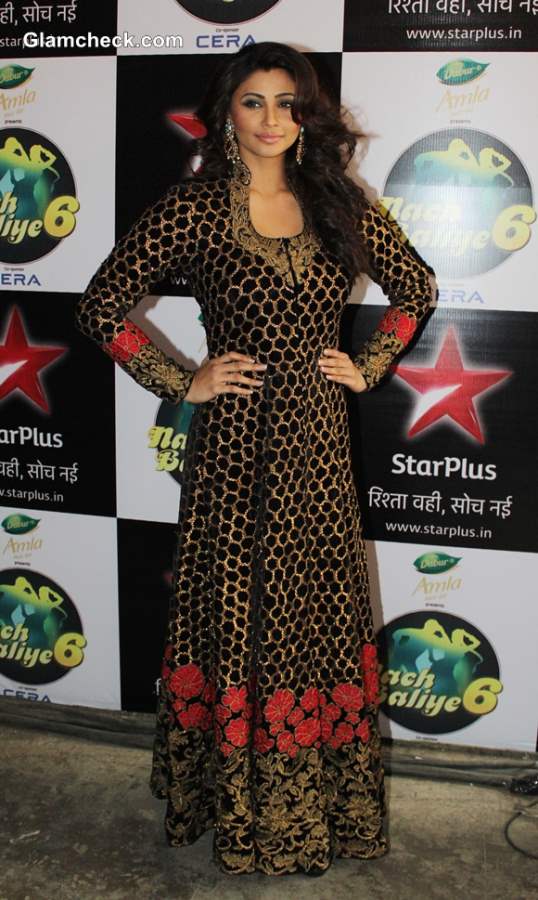 Daisy Shah on the sets of Nach Baliye 6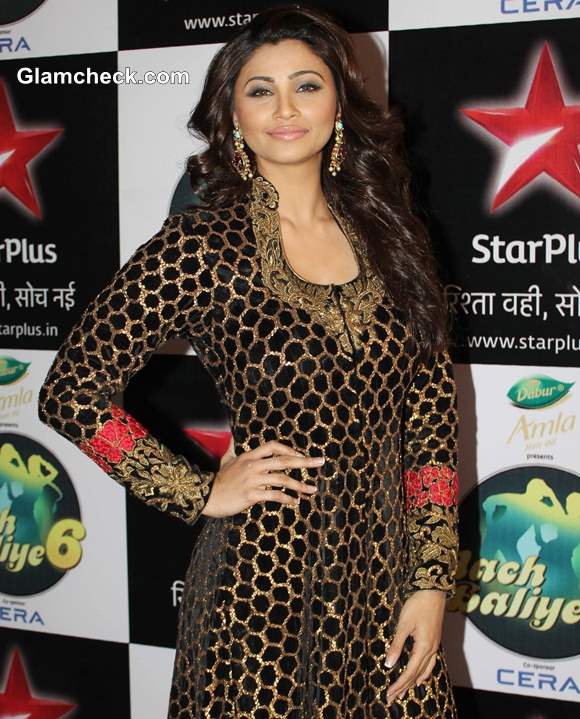 Daisy Shah 2014 pic
Her only accessories were chunky long earrings in turquoise and maroon which somehow didn't sit well with the suit and sadly, neither did her light pink lipstick. We loved the garment but not her styling!
Solaris Images