Bollywood actors Arif Zakaria, Jimmy Shergill, Nivedita Bhattacharya, Nushrat Bharucha, Shradha Kaul and Geet Sharma came together at Cinemax in Mumbai, India on January 7, 2014 to unveil the first look of their upcoming film "Darr @ The Mall". The spooky flick is directed by Pavan Kripalani who brought us Ragini MMS.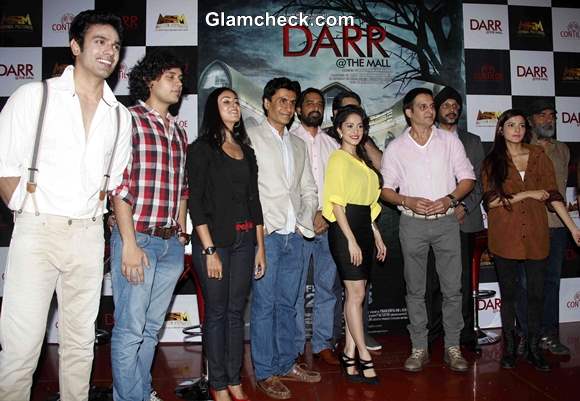 Cast of Darr @ The Mall Launches First Look in Mumbai
Darr @ The Mall tells the story of a mall security guard who encounters blood-thirsty spirits during his shifts. The remaining cast comes on the scene as youngsters who get stuck inside their mall after some well-meaning shenanigans.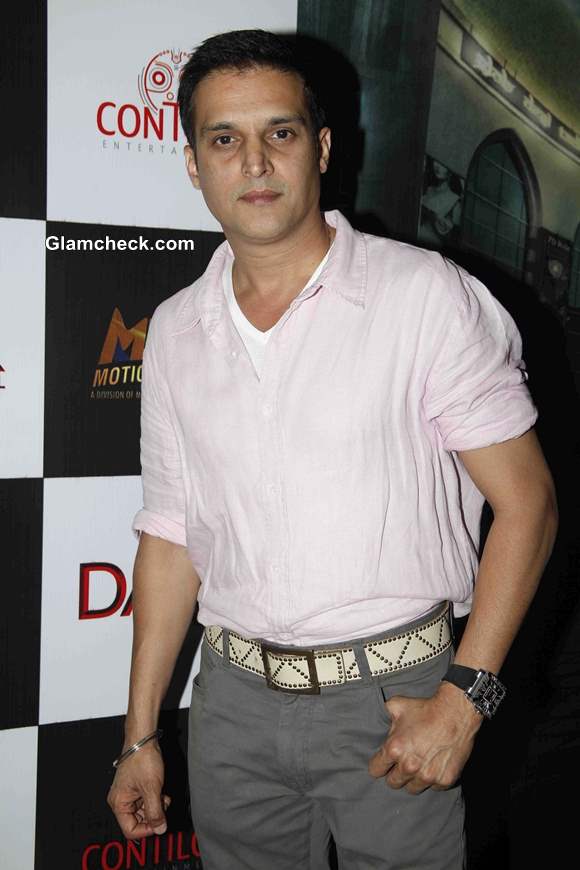 Jimmy Shergill 2014 Darr @ The Mall
Jimmy thinks that this is one of the best horror films ever made in Bollywood and is keen on seeing how the public reacts to it. He sported a very clean look at the event in a light pink shirt folded up till the elbows, grey pants and a cream belt to accessorize.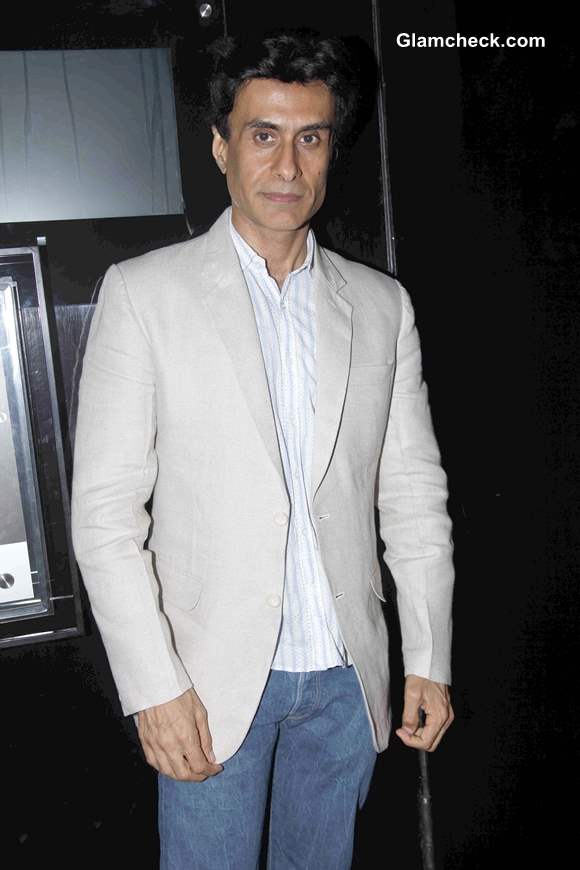 Arif Zakaria in Darr @ The Mall
Fellow actor Arif went with an even cleaner ensemble, looking casually dapper in his white shirt, blue jeans and off-white khaki blazer.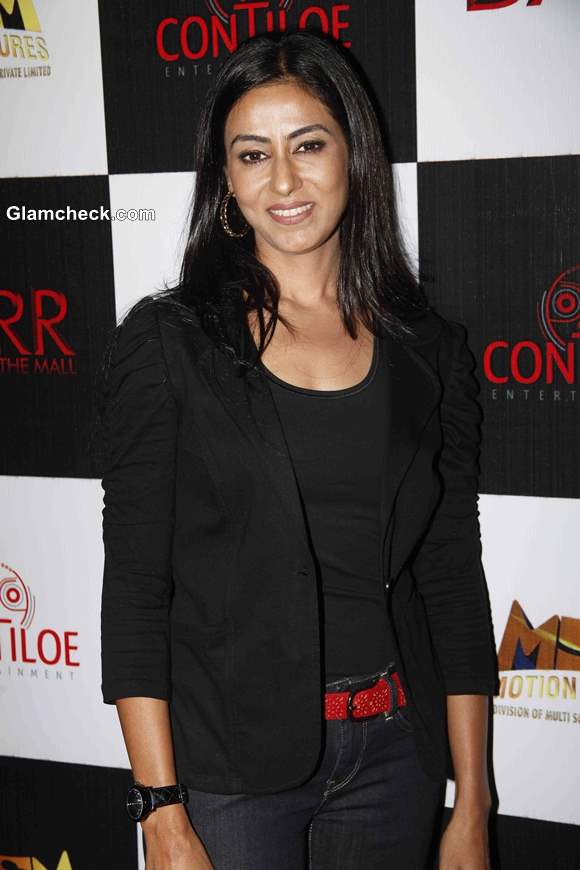 Nivedita Bhattacharya 2014 Darr @ The Mall
Nivedita channelled her darker side in a black shirt, black blazer and navy jeans teamed with a red belt. A simple, smart and very chic look that works well for day and night.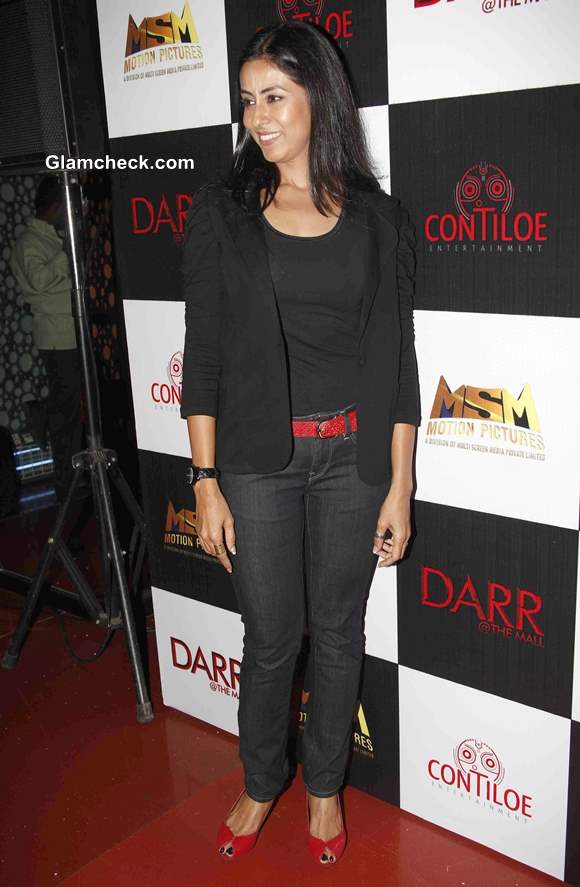 Nivedita Bhattacharya in Darr @ The Mall
Shradha went with black too, choosing a simple black shift dress with a cute monochrome bow on the waist.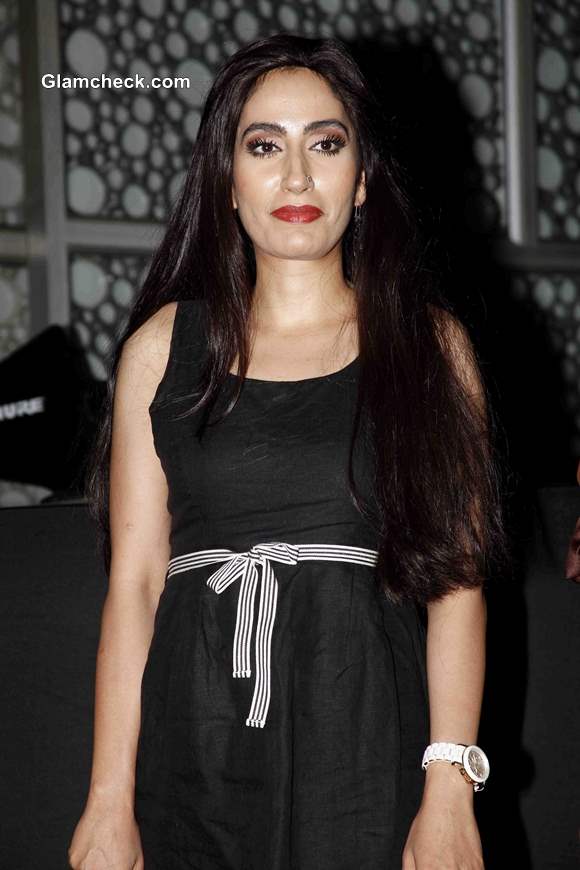 Shradha Kaul 2014 Darr @ The Mall
Her makeup was just a mite scary, her red lips and starkly mascarraed lashes seeming somehow mismatched. But seeing as how she was promoting a scary movie, all's good, we say.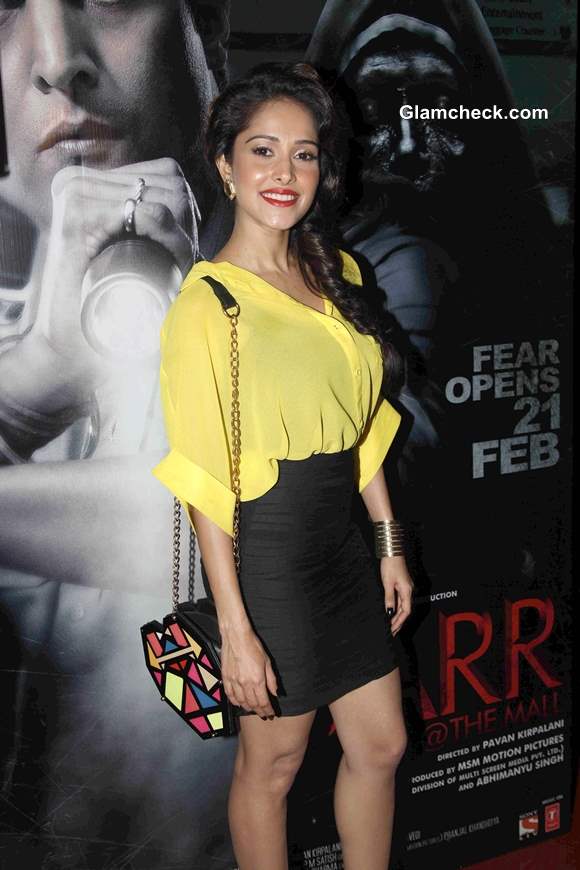 Nushrat Bharucha in Darr @ The Mall
Nushrat definitely stood out thanks to her figure-hugging black pencil skirt and loose-fitting yellow shirt. Her glam makeup, statement cuff bracelet and side braid helped to play up the diva vibe that she was so keen on bringing to the stage.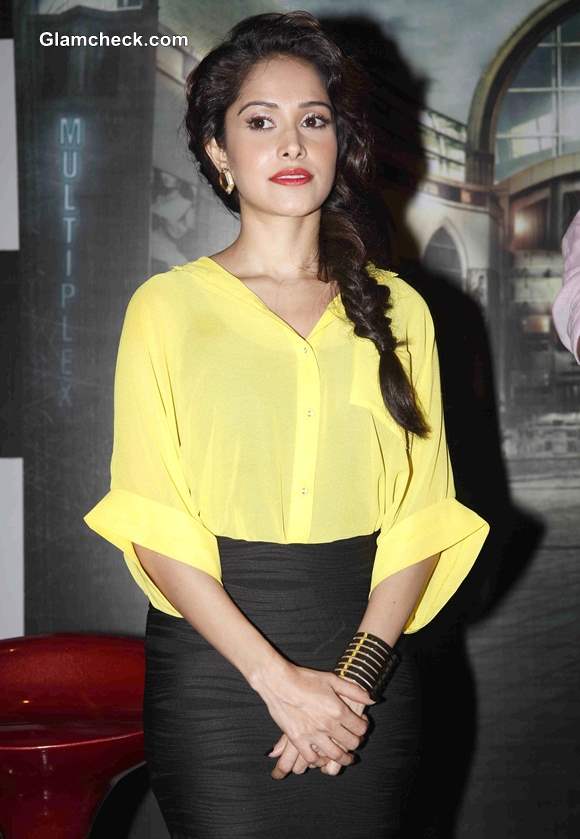 Nushrat Bharucha 2014 Darr @ The Mall
The trailer has been compared to two horror movies – Bollywood's Horror Story and Hollywood's Mirrors. But whether or not there are actually any similarities between them has yet to be seen.
Darr at the Mall releases on February 21, 2014. 
Solaris Images