Bollywood actor Salman Khan interacted with BJP's Prime ministerial candidate Narendra Modi during the Makar Sankranti (Kite Flying Day) celebration in Ahmedabad, India on January 14, 2014. Salman wore his signature black T-shirt with blue jeans. The two flew kites together as part of the festival, and although they briefly touched up on the political undercurrents, the focus of the get-together was mainly the celebration.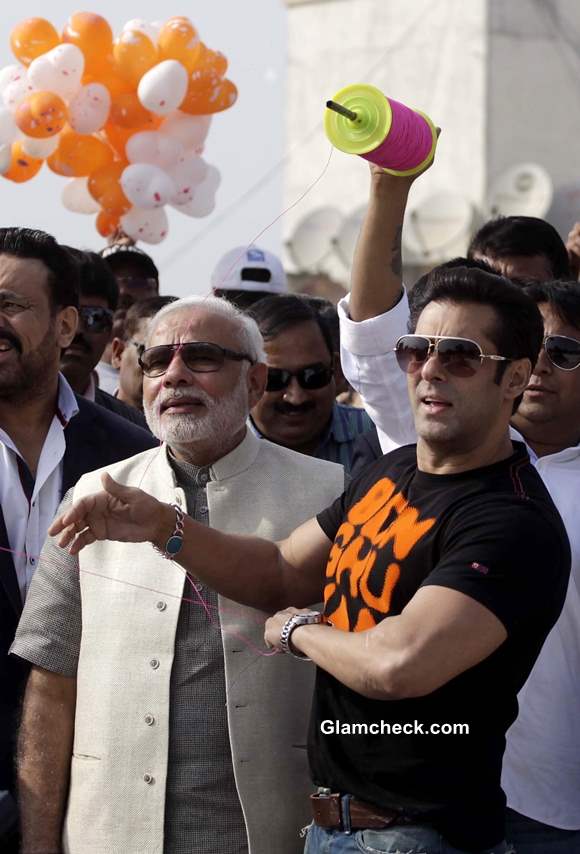 Salman Khan Flies Kites with Narendra Modi on Makar Sankranti
 Salman called Narendra 'a good man' but tactfully avoided saying that he was the best candidate for Prime Minister in the upcoming elections. He did say though that he hoped the best man would win and publicly stated that he wanted Narendra – who has been responsible for incredible development in Gujarat – to get what he deserves.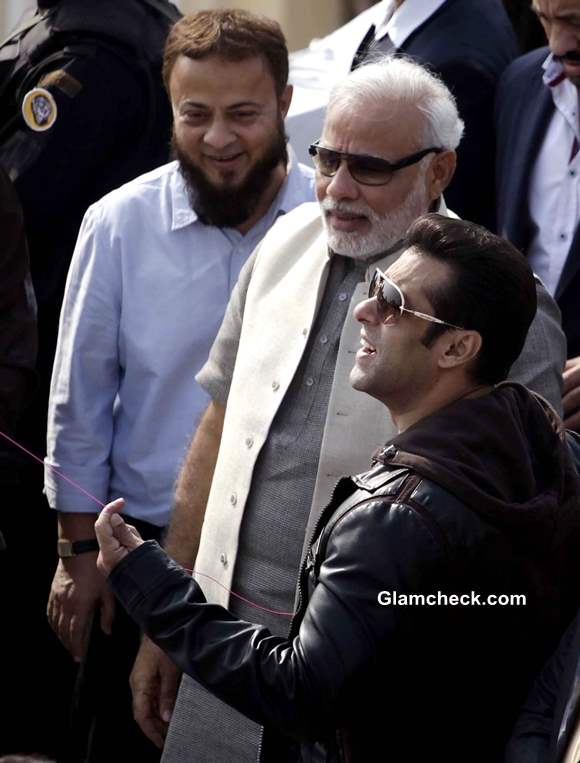 Salman Khan Flies Kites with Narendra Modi on Makar Sankrant 2014
Whether he wanted to or not, he has made Narendra even more appealing in the public eye thanks to this appearance with him. On being pressed, the actor admitted that it was Priya Dutt who would get his vote for PM.
Salman was in Gujarat to promote his upcoming film "Jai Ho" which release on January 24, 2014.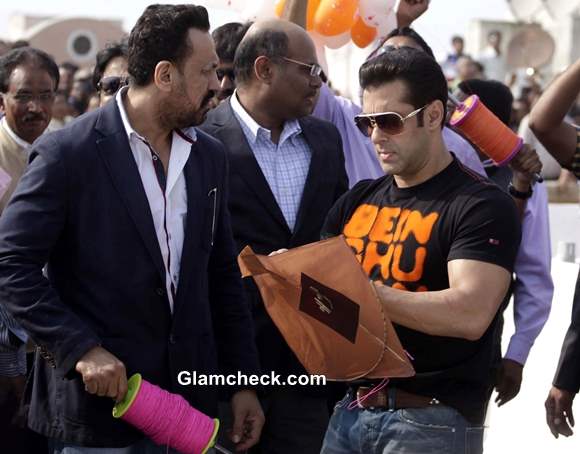 Salman Khan Flies Kites on Makar Sankrant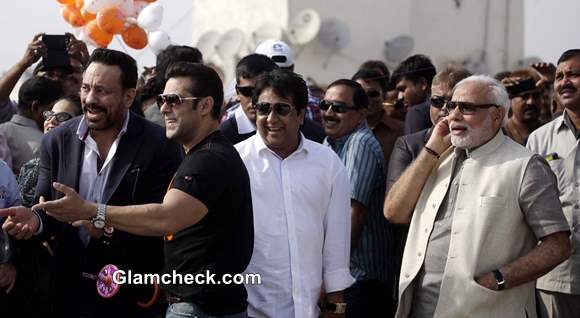 Salman Khan Flies Kites with Narendra Modi
Solaris Images