Bollywood actress Bipasha Basu launched her third fitness DVD 'Unleash' in Mumbai, India on January 16, 2014. Unleash follows her second DVD Break Free which is a sort of sequel to her first – BB Love Yourself.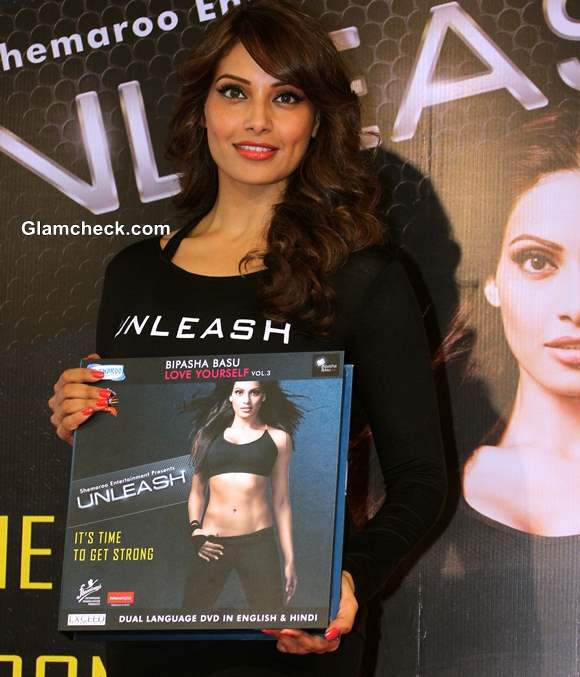 Bipasha Basu Launches 3rd Fitness DVD Unleash
Bipasha is a self-confessed fitness freak and she is enthusiastic about spreading awareness about fitness. She said at the event that everyone wants to be thin but no one knows how to get there. She also said that being thin was not enough and that being strong was the main goal of any fitness regime. Unleash, she said, would teach people how to get stronger.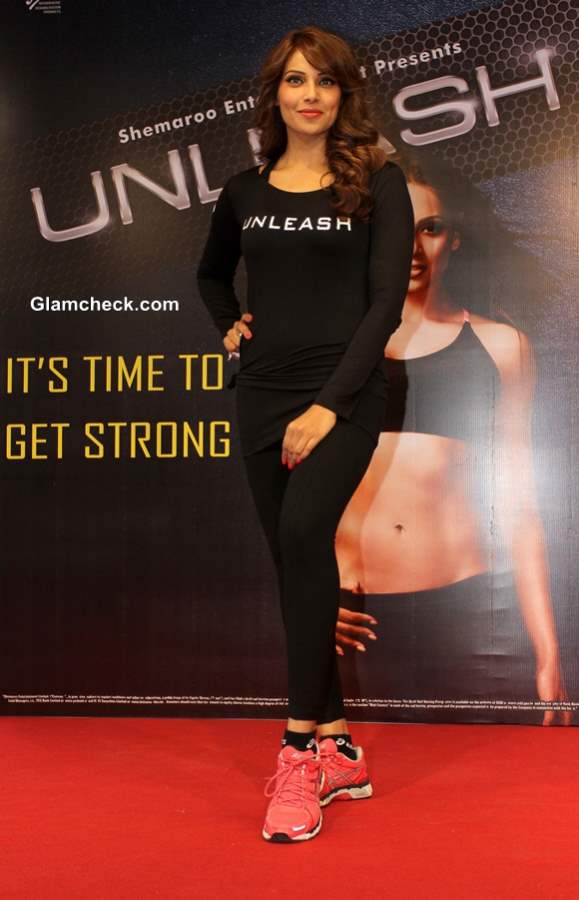 Bipasha Basu at 3rd Fitness DVD Unleash Launch
She definitely looked fit and strong herself at the event, even though she covered up in black leggings and a full sleeved black tee with the name of the DVD emblazoned across the front. Black ankle socks and pink running shoes completed her sporty look.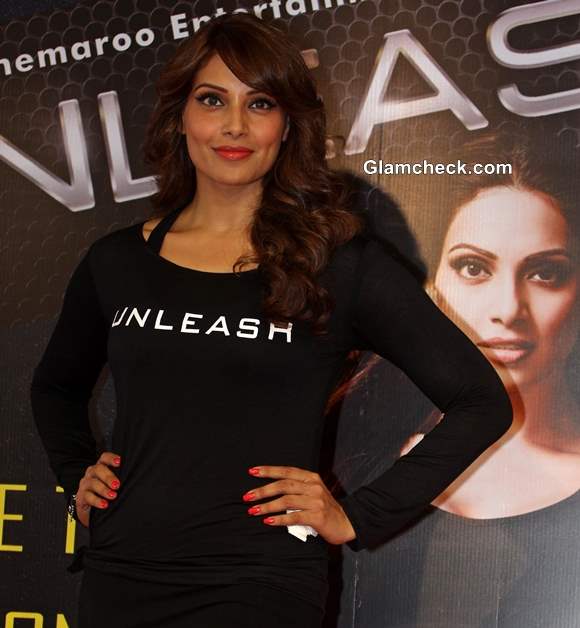 Bipasha Basu 2014 pics
Asked who she thought had a good body in Bollywood, Bipasha named Deepika Padukone among the women and Salman Khan and Akshay Kumar among the men. She further said that everyone should be able to put aside at least 25 minutes a day for exercise and it was a shame if they couldn't make that happen for the sake of their health.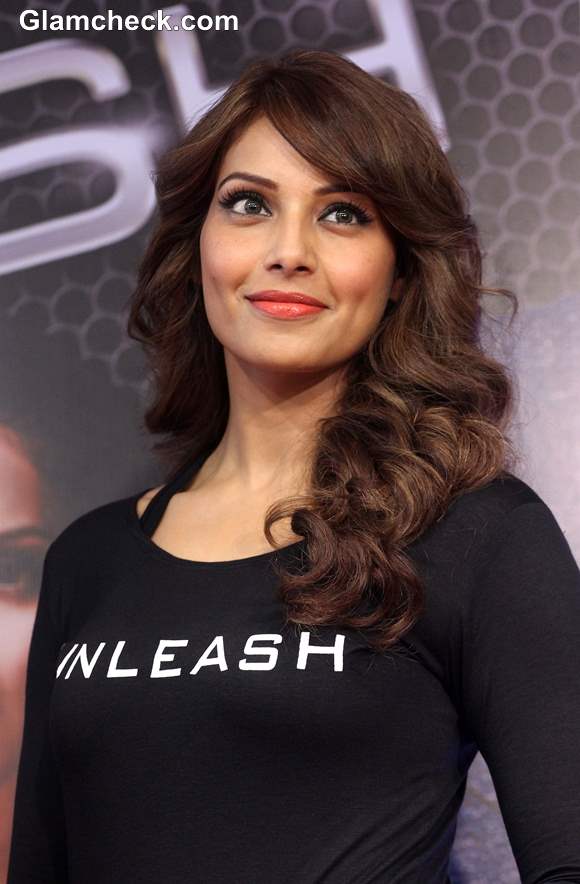 Bipasha Basu 2014 3rd Fitness DVD Unleash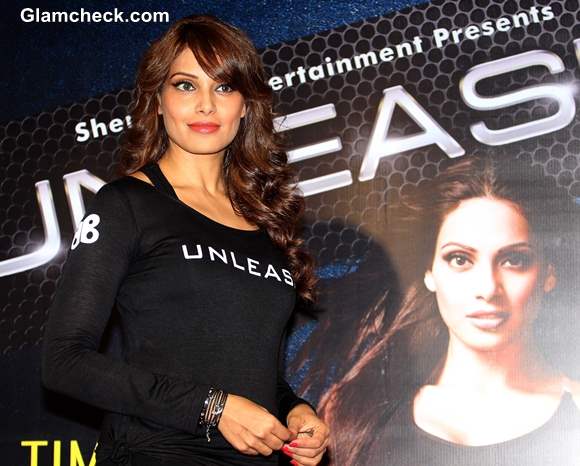 Bipasha Basu Launches 3rd Fitness DVD Unleash 2014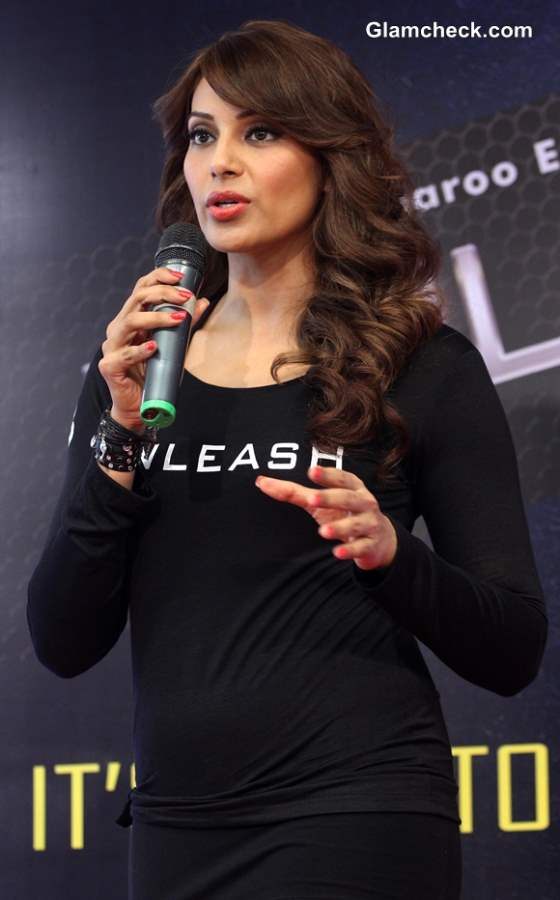 Bipasha Basu Fitness DVD Unleash 2014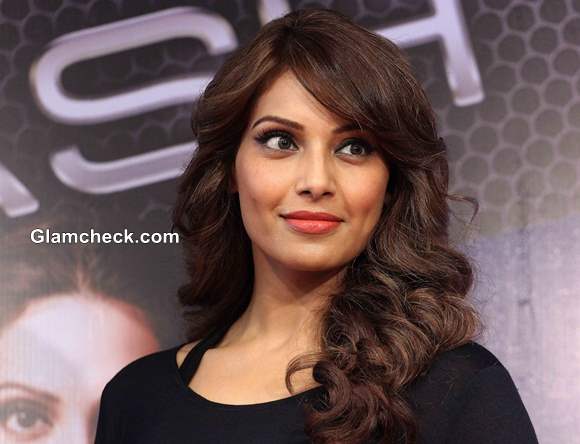 Bipasha Basu 2014 latest pics
Solaris Images