Former porn star Sunny Leone joined singer Yo Yo Honey Singh at a press conference recently to discuss the ongoing shooting of their item song Chaar Bottle Vodka which will feature in Sunny's upcoming film "Ragini MMS 2". The song is all set to be one of the chartbusters of the year in addition to being the one that will play at all promotional ventures for the film.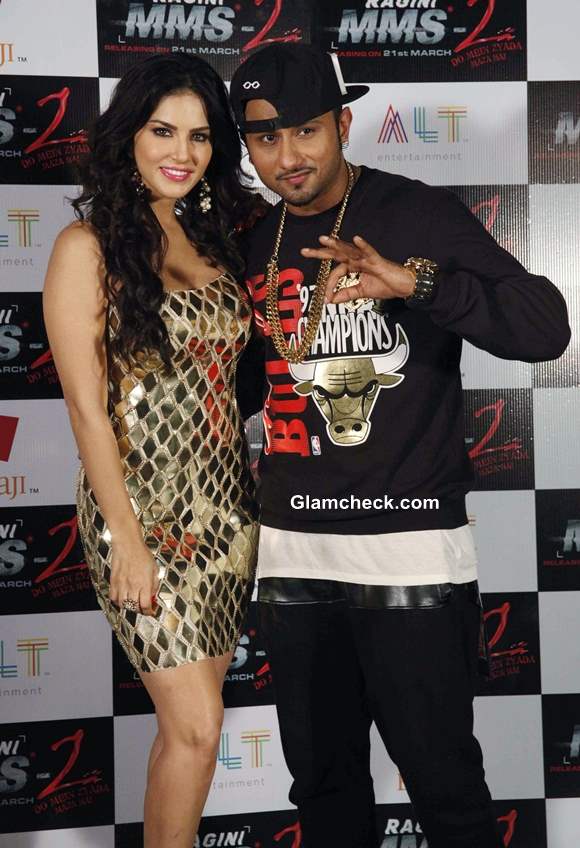 Sunny Leone and Honey Singh Shoot Chaar Bottle Vodka for Ragini MMS 2
Sunny's look at this event was all about the glamour. She totally rocked a textured gold dress that encased her generous curves like a glove. Her accessories were all gold too from her strappy stacked heels and cuff bracelet to her dramatic dangle earrings. She completed her look with abundant curls, red lips, dark eyes and scarlet talons.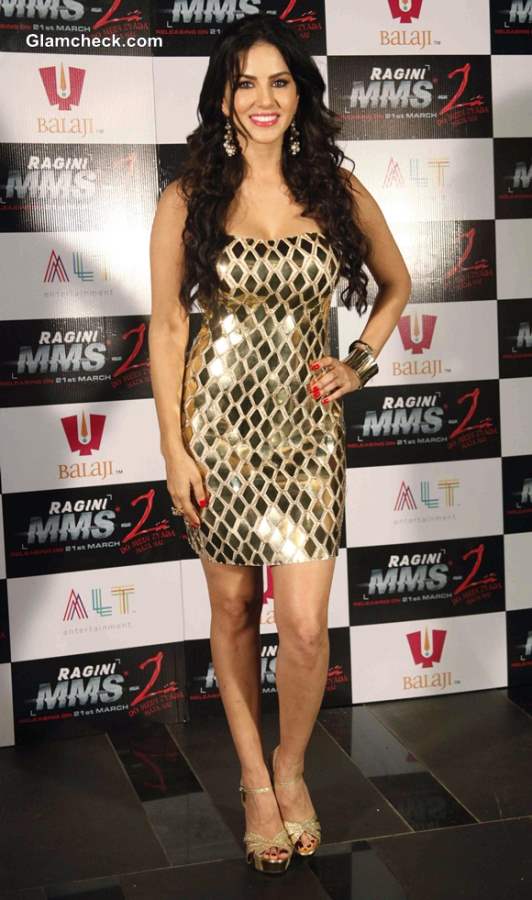 Sunny Leone Chaar Bottle Vodka for Ragini MMS 2
Honey was doing his best to be all gangsta in black pants, a graphic black tee, a thick gold chain around his neck, a gold bracelet and gold shoes. He said that there would be no 'steamy moves' in the video but the lyrics do promise to be titillating.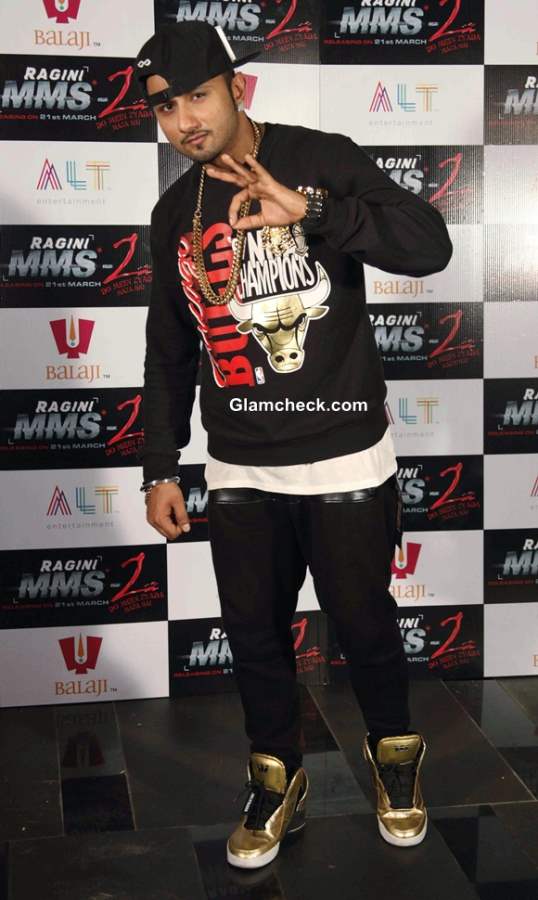 Honey Singh Shoots Chaar Bottle Vodka for Ragini MMS 2
More than the song, Honey was taken with Sunny saying she was very hardworking and that he admired all people who worked hard. Sunny too is quite happy to be working with the hitmaker and posted her excitement on her Twitter account just yesterday.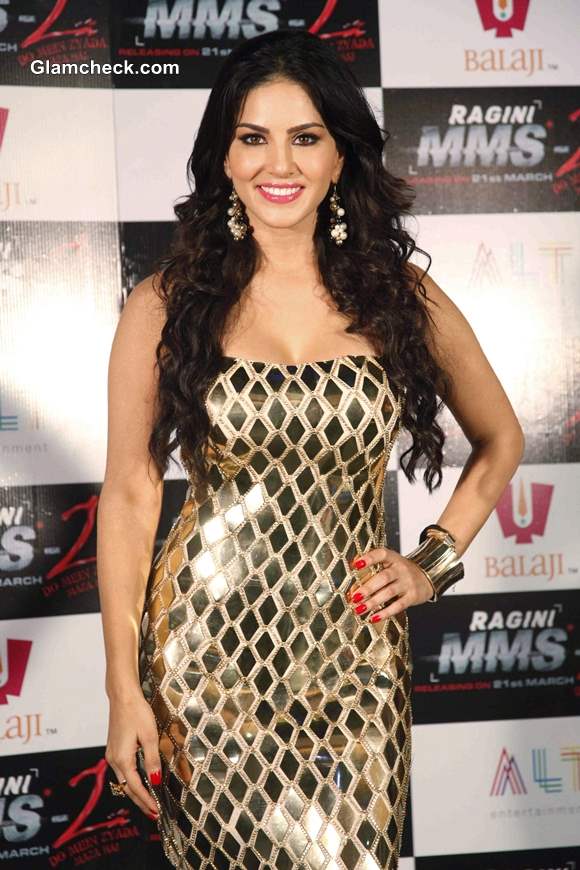 Sunny Leone Chaar Bottle Vodka songs Ragini MMS 2
The shooting of the video at Film City has been quite chaotic as a number of fans gathered there in bid to get a glimpse of Sunny. However, the producers had anticipated this and extra security was called upon.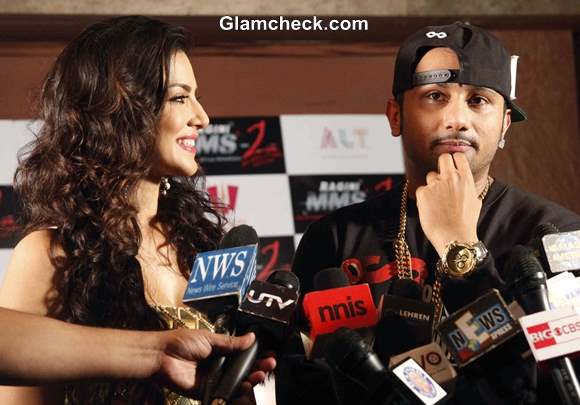 Sunny Leone and Honey Singh Shoot Chaar Bottle Vodka Ragini MMS 2
Produced by Ekta Kapoor and directed by Bhushan Patel, Ragini MMS 2 was originally scheduled for release in October 2013. A couple of delays have seen the premiere pushed to March 21, 2014. 
Solaris Images