Mumbai, Jan 18 (IANS) After confessing their love for each other on reality show "Bigg Boss Saath-7", actors Kushal Tandon and Gauahar Khan are likely to compete with each other on adventure show "Khatron Ke Khiladi 5".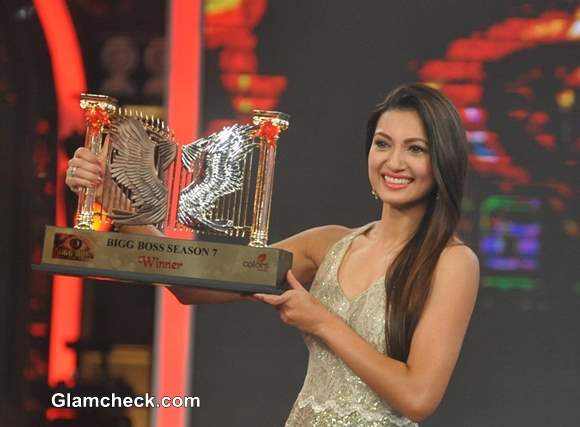 Gauhar Kushal to turn opponents for Khatron Ke Khiladi
The channel is in talks with the actress, who is yet to confirm her participation.
"She has been having multiple talks with the production house and is keen to take up the offer," said a source from the channel.
The couple met and fell in love during their stay in the last season of "Bigg Boss", which Gauahar won and walked away with Rs.50 lakh.
After the show concluded, the two continued to spend time and even brought in the New Year together in Goa.
Previously hosted by Bollywood actors Akshay Kumar and Priyanka Chopra, the fifth season of the action-adventure show "Khatron Ke Khiladi" will be hosted by filmmaker Rohit Shetty.
It will see a total of 14 celebrities, a mix of boys and girls, facing their fears by taking part in challenging tasks. The show is likely to go on air March or April and will be shot in South Africa, said a source.