Actress Alia Bhatt launched the music of her upcoming film "Highway" at Taj Land's End in Mumbai, India on January 20, 2014. She was accompanied by music composer A. R. Rahman. The film's male lead Randeep Hooda was conspicuous by his absence.
Alia Bhatt Turns Singer for Highway
The 19-year-old looked chic and sophisticated at the event in a monochrome-themed outfit. She sported checked black and white pants with a white top and structured black leather jacket. The outfit was accessorized with a statement ring and black pumps. She completed the look with natural makeup and soft curls left loose from a relaxed side parting.
Alia Bhatt at the launch of 'Highway' Music
Alia is quite excited about this soundtrack because she has lent her voice to one of the songs Sooha Saha. She recently posted videos of herself in the recording studio on her social networking sites.
Rahman said that director Imtiaz Ali had told him that Alia had a good voice, but that he was hesitant about letting her contribute to the soundtrack. Then he heard her sing and her natural talent impressed him. After just a couple of suggestions and a little practice, he said the song is now perfect.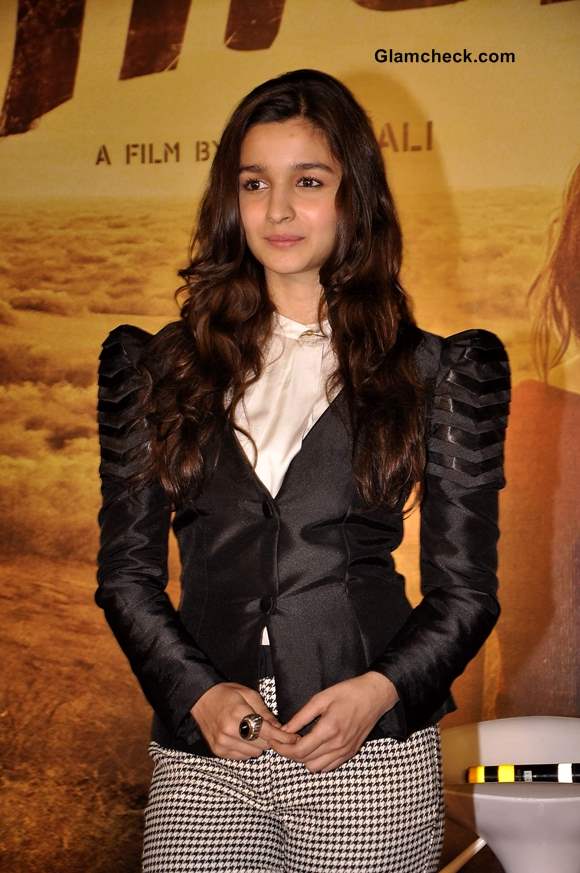 Alia Bhatt at Highway Music Launch
Alia said she could not believe that she had the opportunity to sing a song that will be heard by millions and one by Rahman no less. She called the experience 'unreal'.
Highway premieres on February 21, 2014.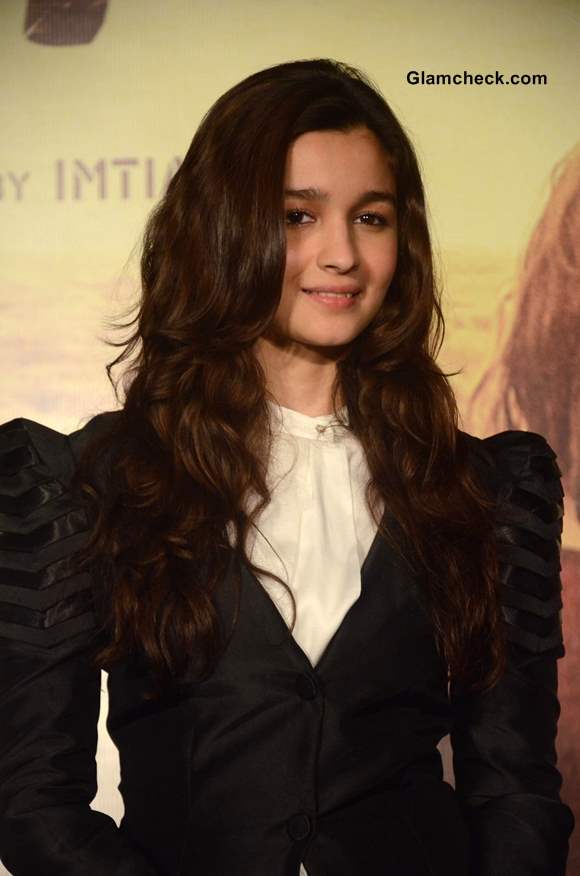 Alia Bhatt 2014 pictures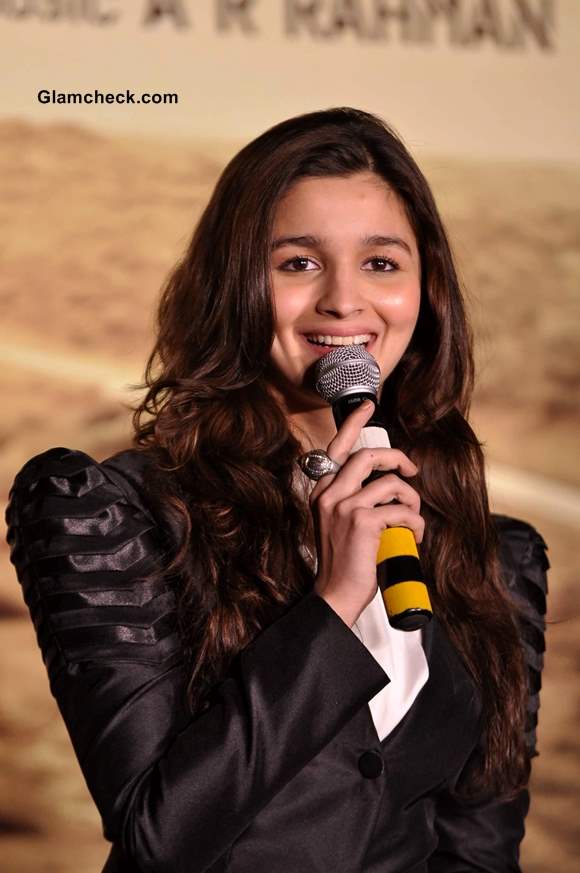 Alia Bhatt 2014 Highway Pictures
Solaris Images, IANS