Bollywood actress Kareena Kapoor was announced as the ambassador of Tetley Green Tea as the brand was re-launched in Mumbai, India on January 21, 2014.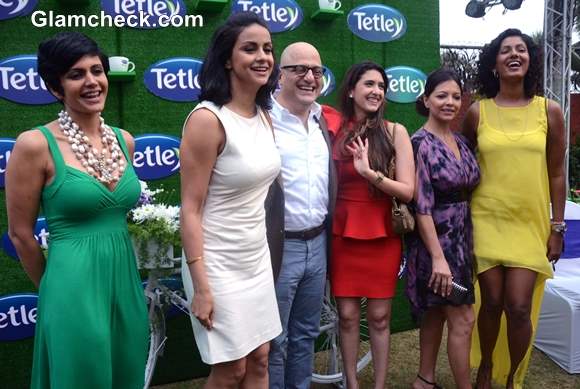 Kareena Kapoor is Ambassador of Tetley Green Tea
Tata Global Beverages, the global tea brand behind Tetley Green Tea, has unveiled six new flavours for the Indian market – ginger, lemon, mint, honey and lemon, aloe vera, and citrus and spice. The aim of their new campaign is to get untapped demographics to try out green tea and reap its age-old benefits.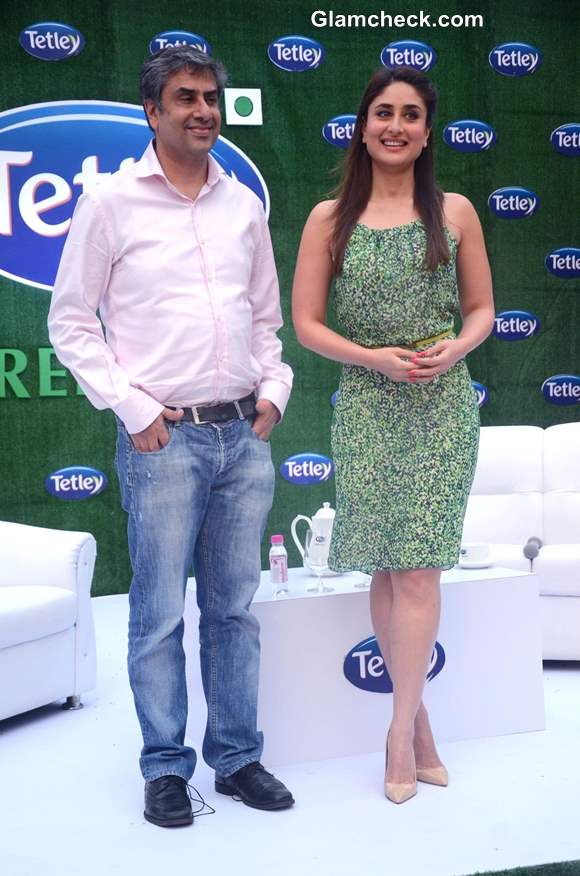 Kareena Kapoor Named Ambassador of Tetley Green Tea
Vikram Grover, the vice president of Tetley India, said that by roping in Kareena as the face of brand they hoped to draw in more customers than ever before. He revealed that a huge amount of money had been poured into marketing the new campaign and they were planning on going all out with print ads, TV ads and public appearances.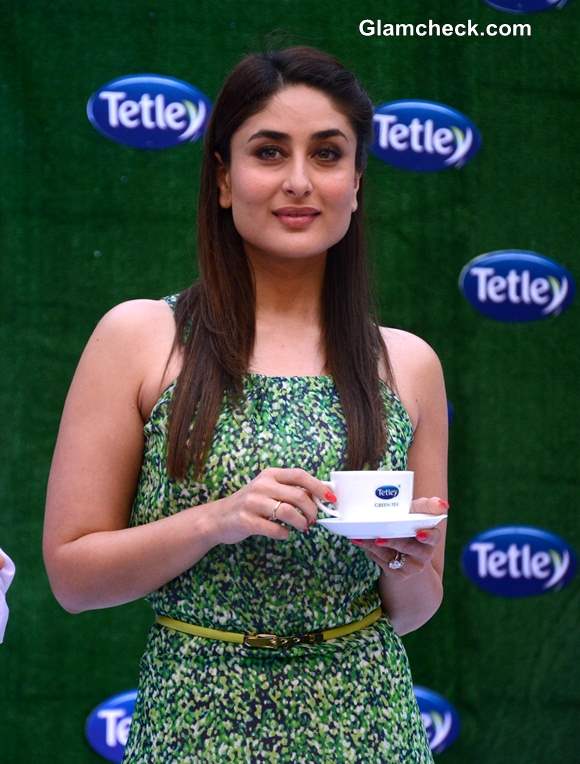 Kareena Kapoor Ambassador of Tetley Green Tea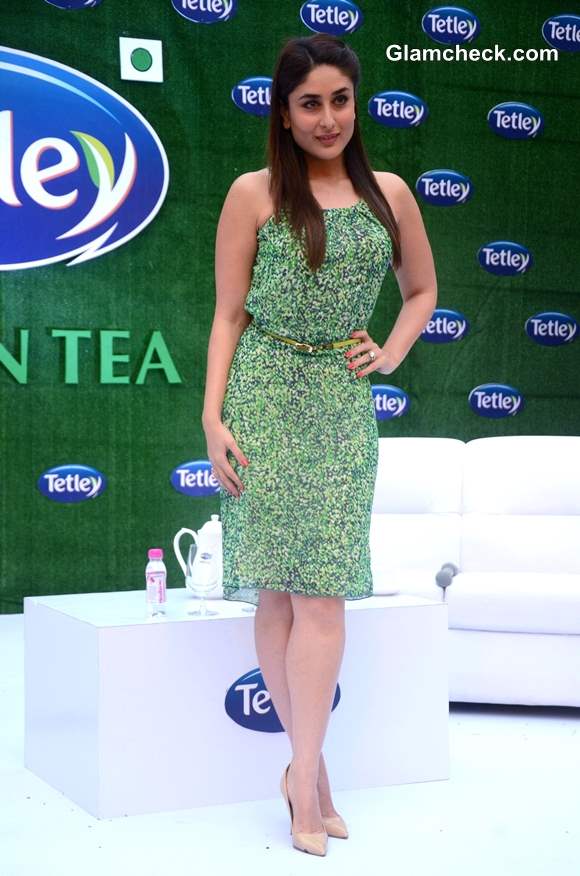 Kareena Kapoor 2014 Tetley Green Tea
Kareena was definitely doing her job well. She impressed in her printed green dress by Rachel Roy. A fitting colour for the event in question, and so very stylish. We love the slim green belt that cinched in the waist as well as the pointy nude pumps by Manolo Blahnik that rounded off the ensemble.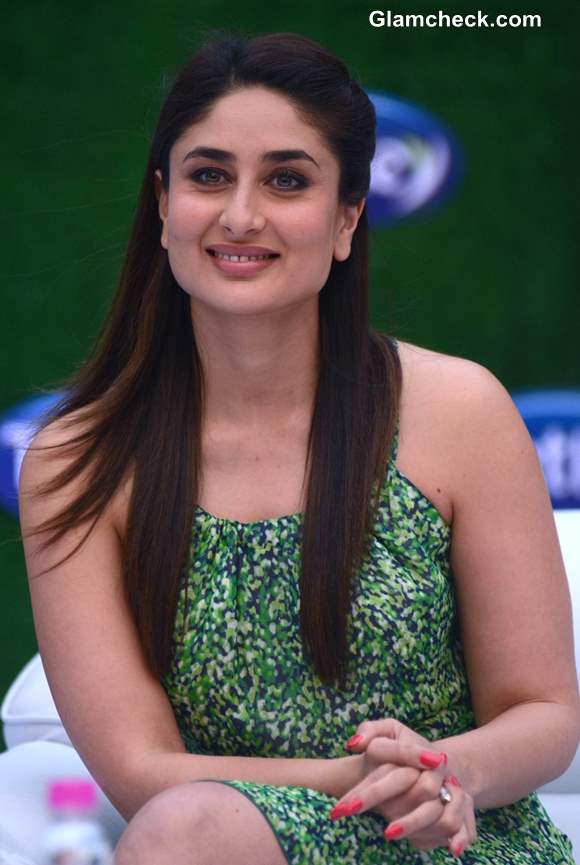 Kareena Kapoor 2014
Her hair was straightened and simply tucked behind her ear from a side parting. As for makeup, it was pretty minimal with just a hint of color on her lips and cheeks and a little definition around the eyes.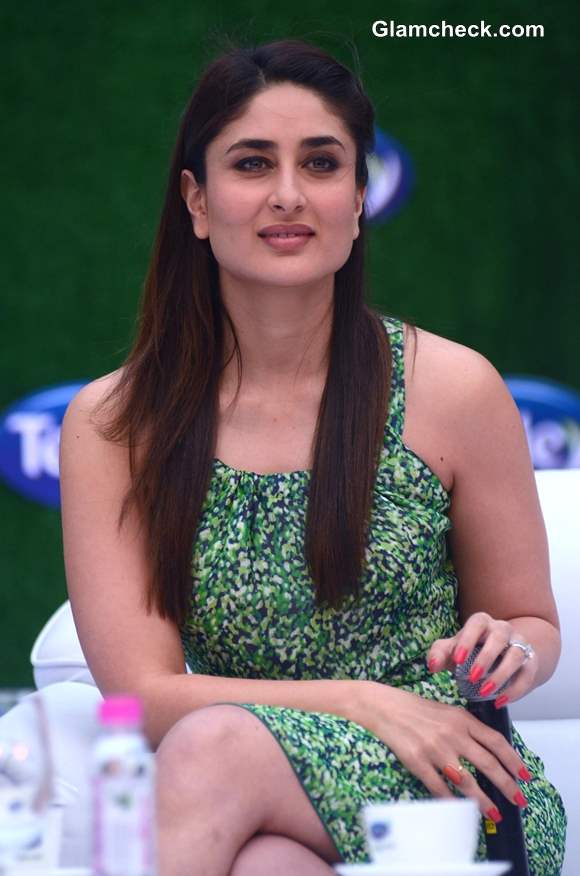 Kareena Kapoor 2014 Pictures
She is the perfect ambassador for Tetley Green Tea because she is known to the masses as being health-conscious and her fit body is evidence of her healthy lifestyle. So although Indians are more partial to black tea, there's a good chance that they will at least give healthier green tea a try with Kareena urging them on.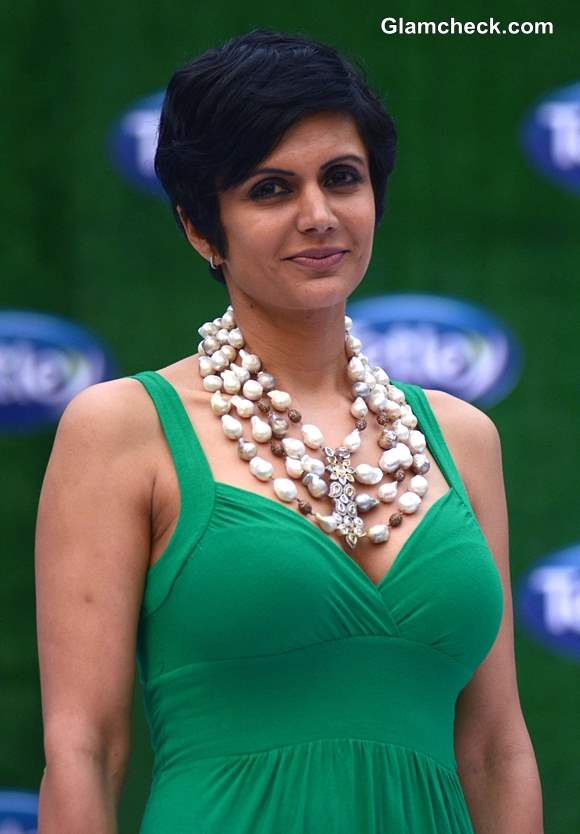 Mandira Bedi 2014 Tetley Green Tea event
Also at the event were actors Gul Panag and Mandira Bedi. Lovely Mandira, who is usually seen up and about in one of her saris, took a break from the nine yards and sported a knee-length green dress instead. It had a low-cut neckline but she covered up somewhat with a statement beaded necklace. Silver-grey ankle-strap wedges rounded out the ensemble.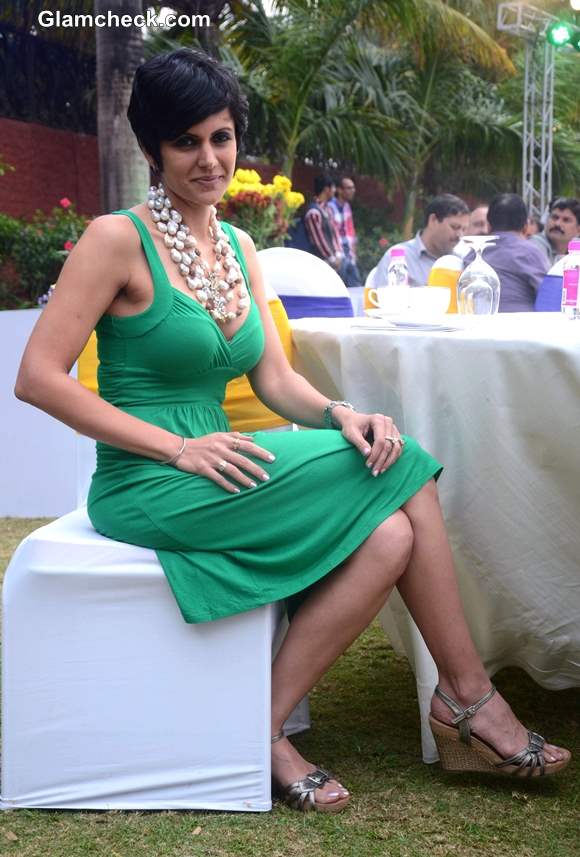 Mandira Bedi 2014 Green Dress at Tetley Green Tea event
Gul looked stunning in a knee-length white sheath dress and pointy camel ankle straps. She has let her hair grow out and she looked beautiful with a half-up, half-down do framing her naturally made up face. 
Gul Panag 2014 at Tetley Green Tea event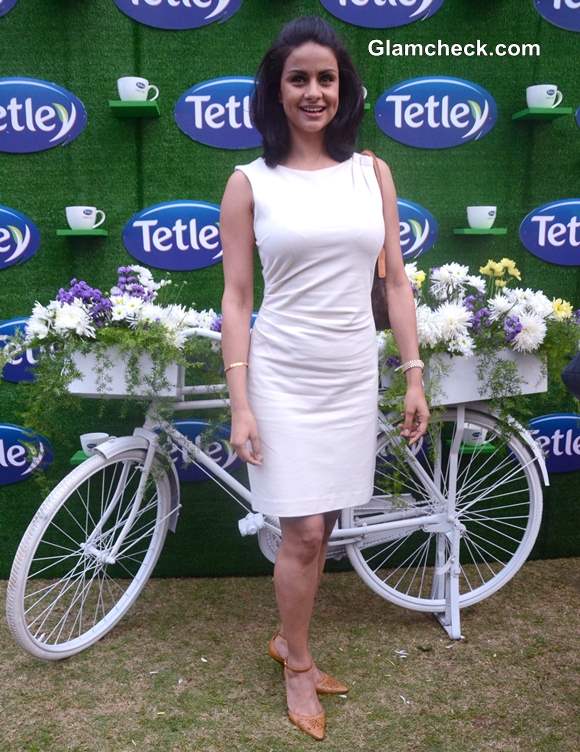 Gul Panag  2014
Solaris Images