Bollywood actors Sara Loren, Taaha Shah and Piyanshu Chatterjee launched their upcoming film "Barkhaa" by Zahara Productions in Mumbai, India on January 22, 2014.
Also at the event were singers Sonu Nigam and Shweta Pandit who will be contributing to the soundtrack. Shweta looked elegant in a long black skirt and sleeveless printed blouse. Sonu said that he was supposed to record a song for the film the day before but couldn't because he was sick, otherwise he would have been able to give the press a listen of the recording.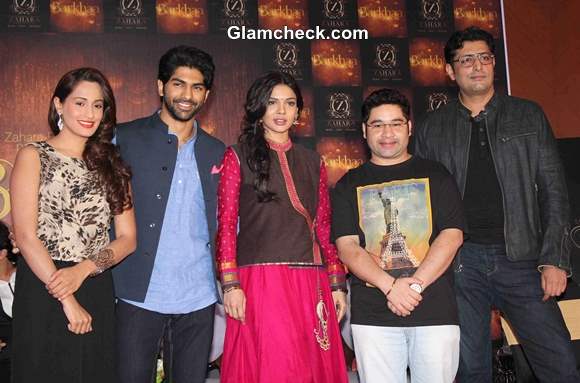 Barkhaa Launch in Mumbai
Sara chose an Indian avatar for the day. She sported a youthful fuchsia lehenga with a full-sleeved brown and pink blouse that had tie-up detailing on the waist. The outfit was accessorized with folksy dangle earrings and gold bangles on both hands. It was a cute ethnic look that suited her girl-next-door features. Talking about Barkhaa, she said that script of the film was strong and she fell in love with it when she read it.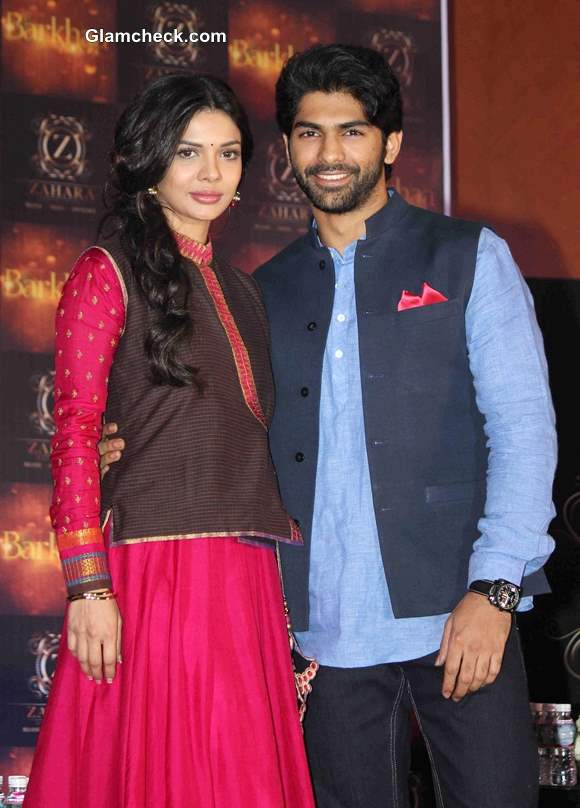 Sara Loren and Taaha Shah
Co-star Taaha complemented Sara in a semi-Indian look. He looked dashing in dark bottoms and a light blue kurta with a sleeveless dark blue Nehru jacket – pocket handkerchief included – to complete the ensemble.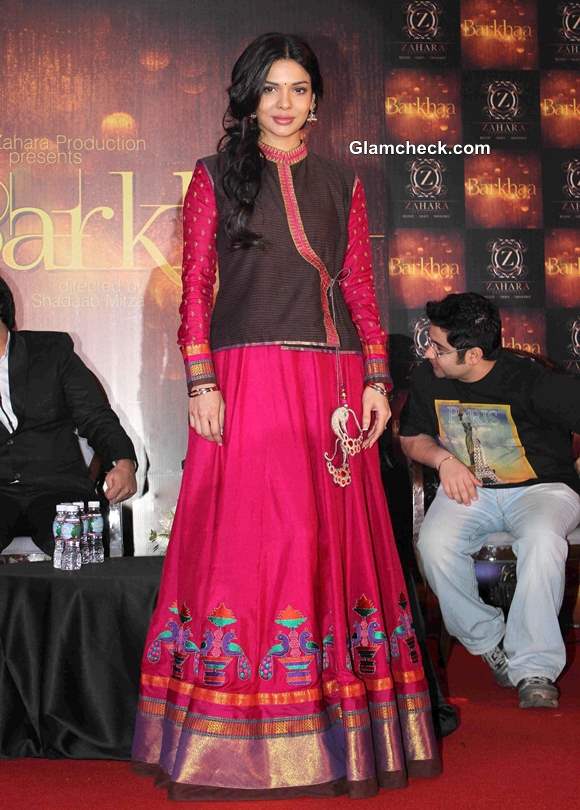 Sara Loren2014 Barkhaa Launch in Mumbai
Taaha was last seen in Gippi and Luv ka the End while Sara owes her fame to Murder3. Barkhaa will begin shooting on January 27 and is expected to release in India some time this year.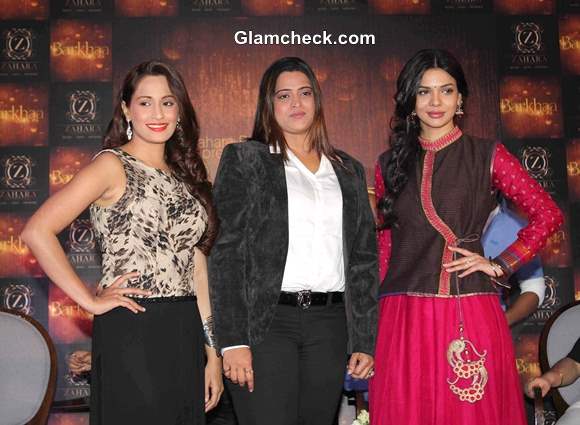 Celebs at Barkhaa Launch in Mumbai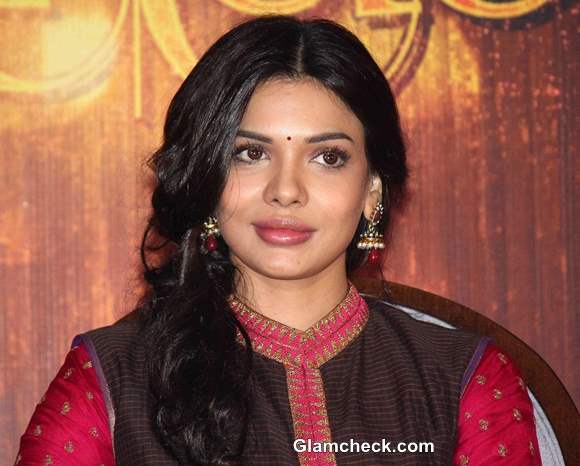 Sara Loren 2014 in Barkhaa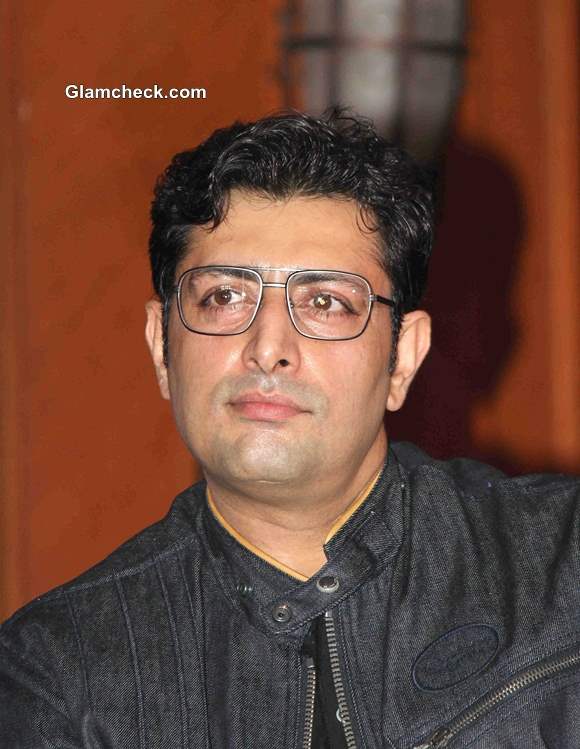 Priyanshu Chatterjee at Barkhaa Launch in Mumbai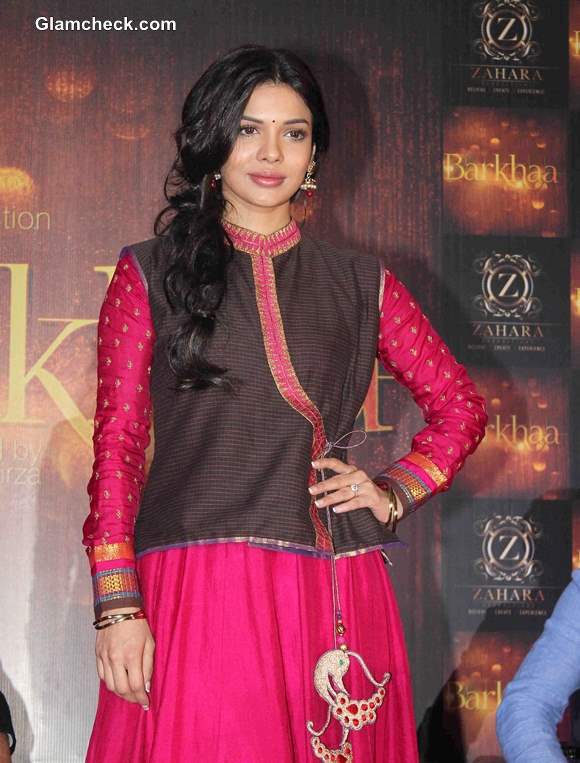 Sara Loren at Barkhaa Launch in Mumbai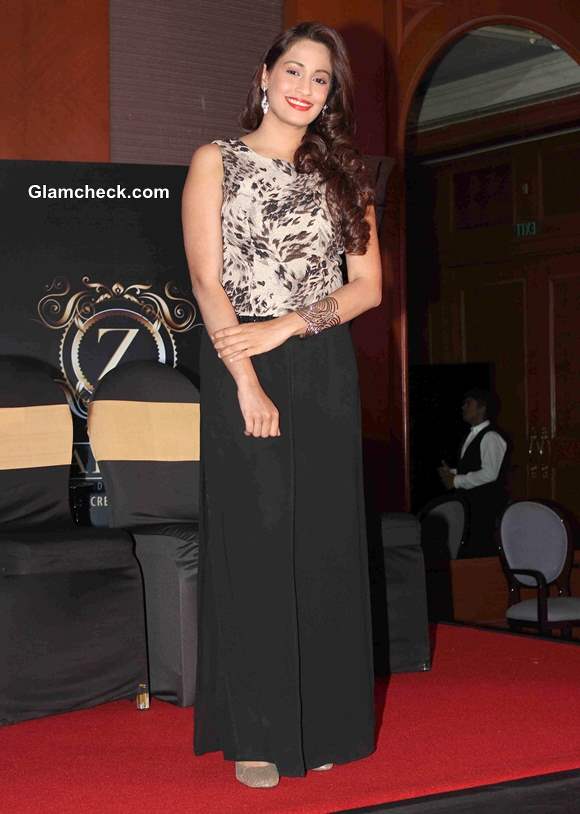 Singer Shweta Pandit at Barkhaa Launch in Mumbai
Solaris Images