Nach Baliye 6 may indeed be about the dancers and the competition, but on the grand finale episode the focus largely shifts to the performance put up by the show's most gorgeous judge ever Shilpa Shetty. The Bollywood actress showed off her moves as she filmed the final episode of the season in Mumbai, India on January 30, 2014.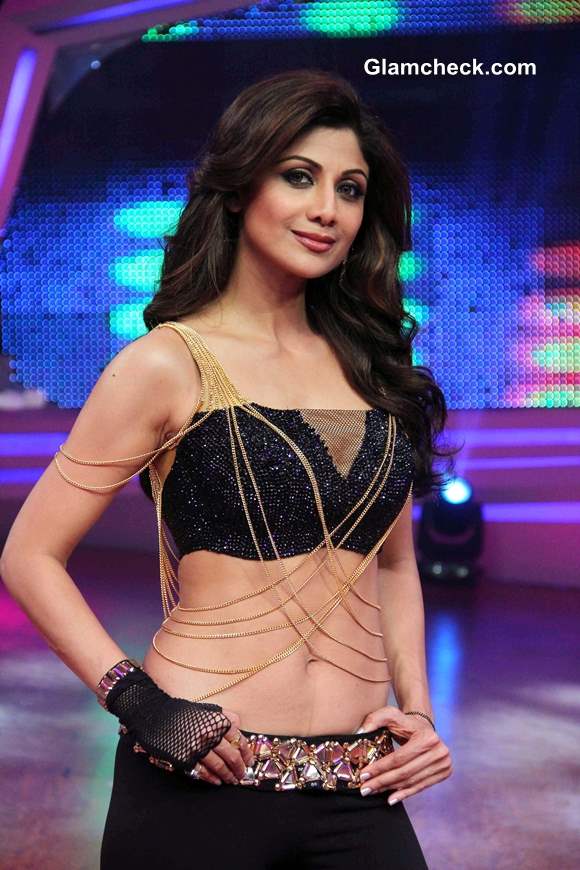 Shilpa Shetty 2014 Nach Baliye 6 Grand Finale
There are many reasons not to miss this episode. The most interesting one being that Shilpa will be seen performing aerial manoeuvres as part of her act. She has been practising for weeks and revealed that she was scared doing them. However, considering that she did the whole thing without a harness and hasn't come to any bodily harm, we'd say she's mastered it.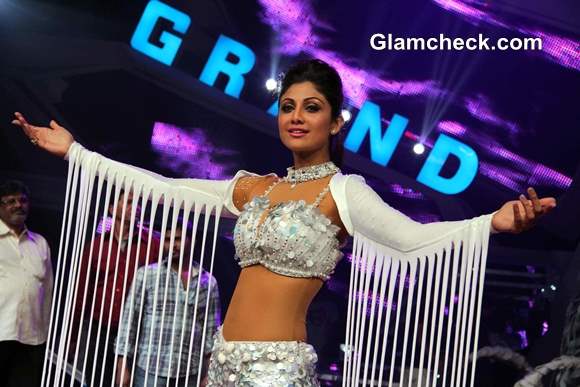 Shilpa Shetty Nach Baliye 6 Grand Finale
She went through many costume changes during her performance, each showing off her stunning figure to perfection.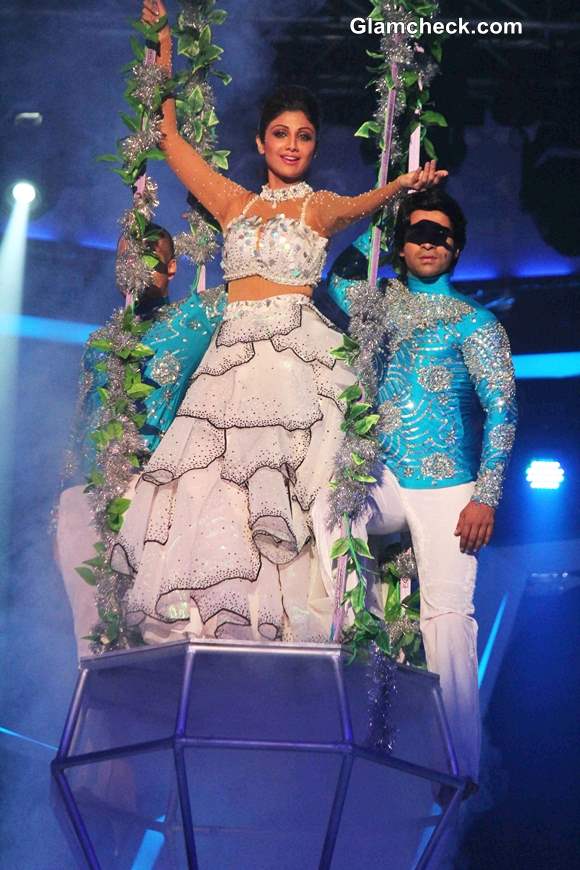 Shilpa Shetty 2014 pics Nach Baliye 6 Grand Finale
One of the most bedazzling ones was a fully-sequinned silver outfit consisting of a midriff-baring top and leggings. She initially paired it with white tasselled sleeves that represented wings.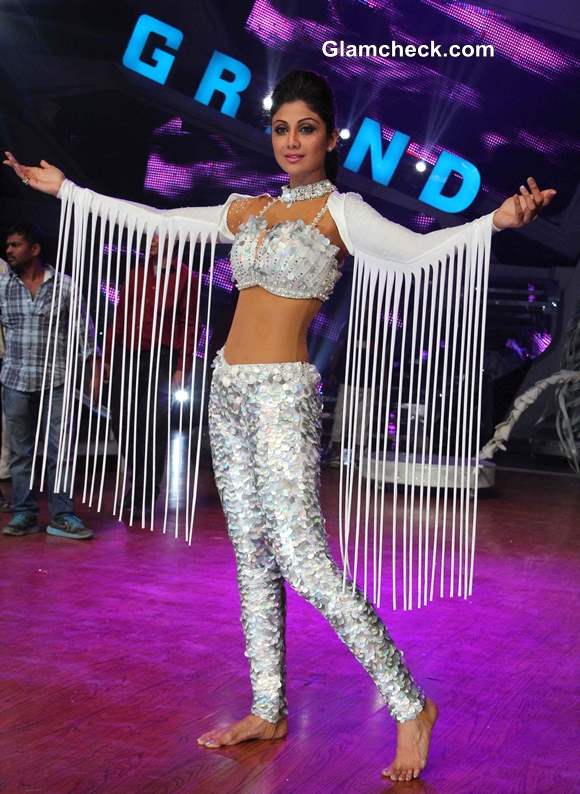 Shilpa Shetty Performance on Nach Baliye 6 Grand Finale
The next outfit was a similar top and bottoms but this one was black. She looked super sexy in the get-up.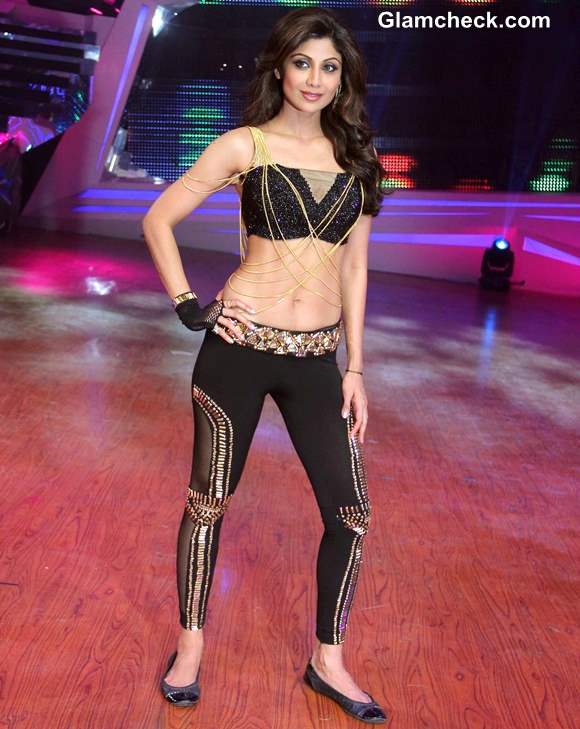 Shilpa Shetty at Nach Baliye 6 Grand Finale
A floor-sweeping skirt followed next. She wore this one too with a cropped top. Well, so would we if we had that tummy to show off!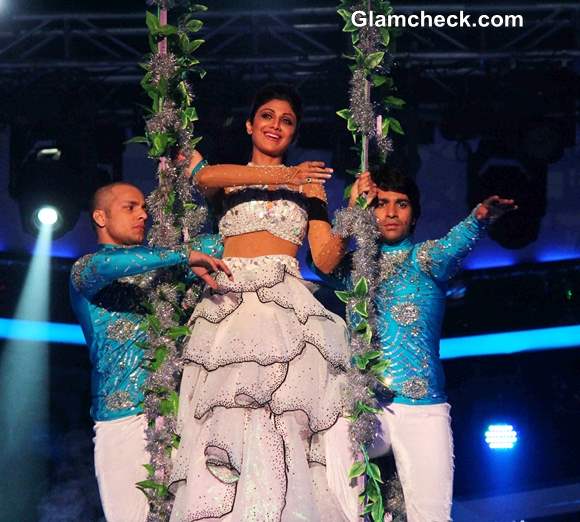 Shilpa Shetty aerial performance on Nach Baliye 6 Grand Finale
The grand finale is a bittersweet one for Shilpa. She has enjoyed her time on the show tremendously and is sad to see it end. She said she would love to return for the next season but that's something only time will tell. Catch Shilpa and her aerial antics on Nach Baliye 6 when the episode airs on February 1, 2014 on Star Plus.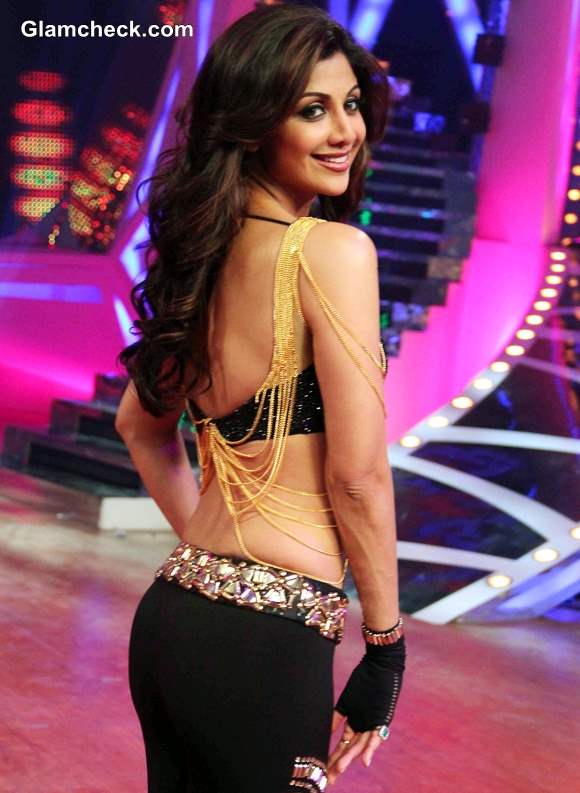 Shilpa Shetty 2014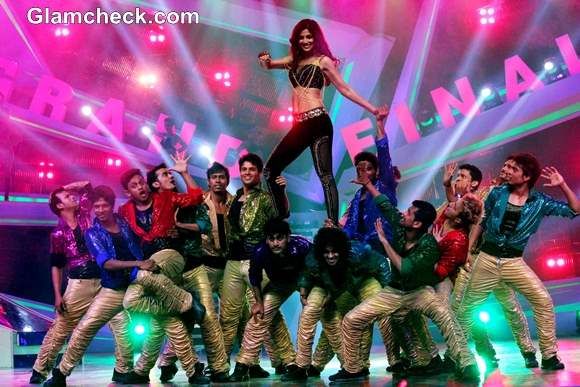 Shilpa Shetty at  Nach Baliye 6 Grand Finale 2014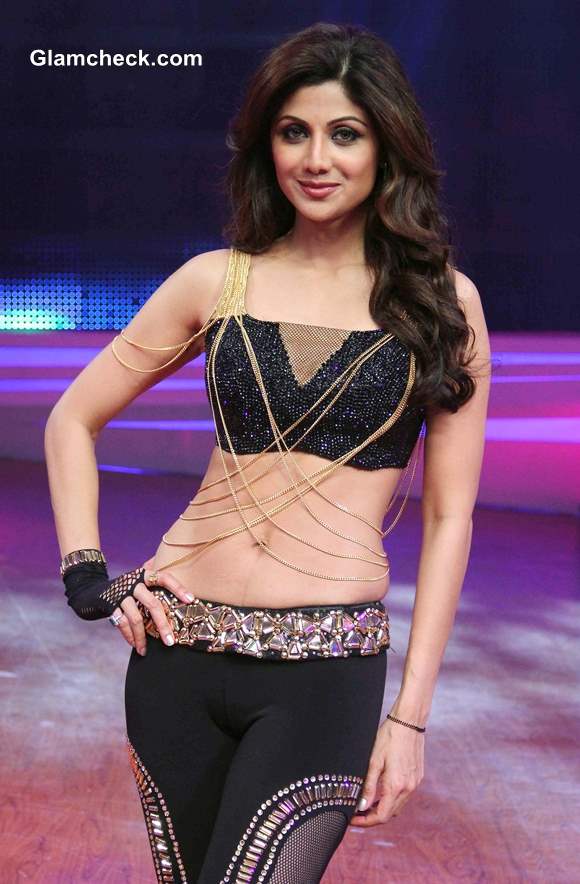 Shilpa Shetty Outshines Contestants on Nach Baliye 6 Grand Finale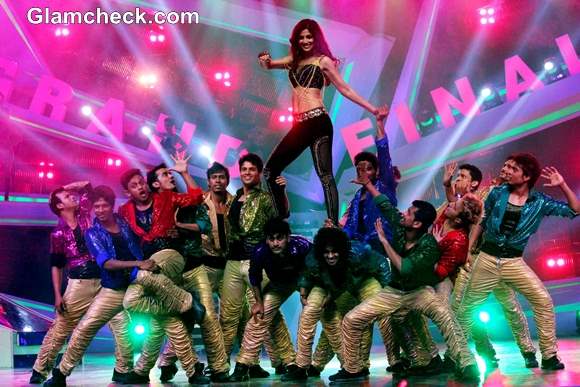 Shilpa Shetty at  Nach Baliye 6 Grand Finale 2014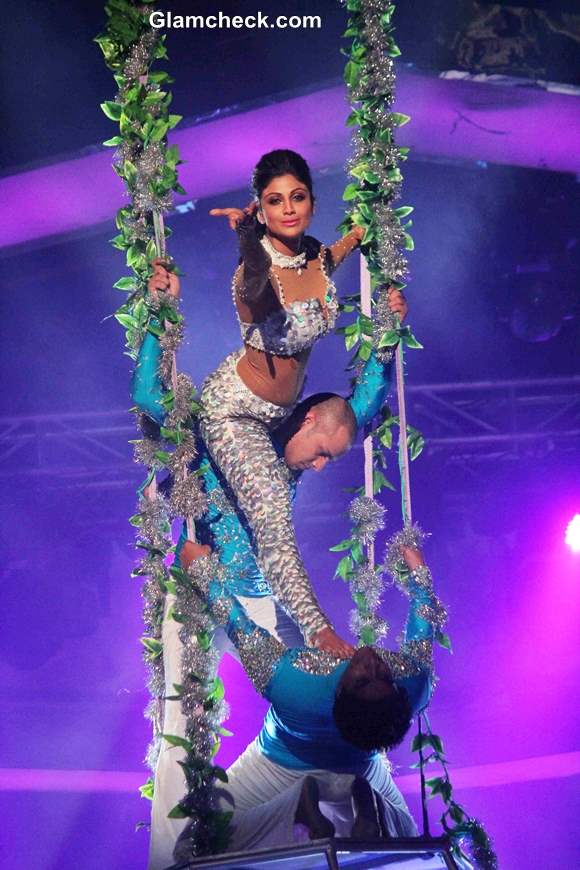 Shilpa Shetty on Nach Baliye 6 Grand Finale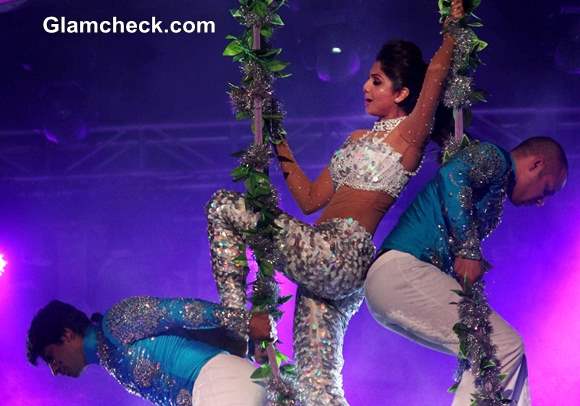 Shilpa Shetty dances on Nach Baliye 6 Grand Finale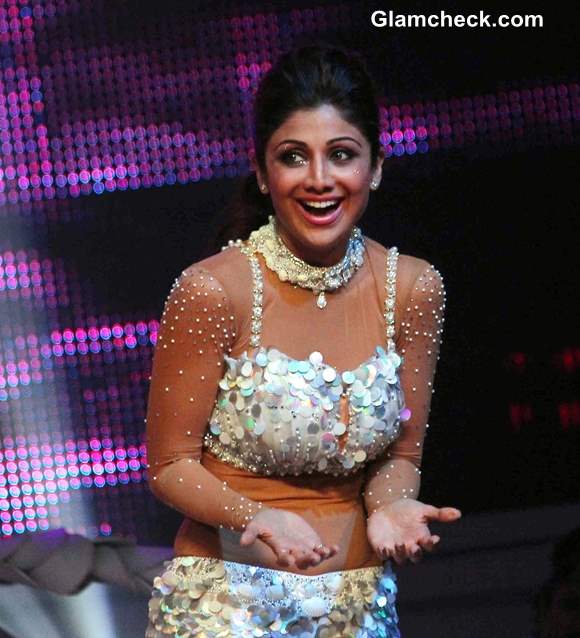 Nach Baliye 6 Grand Finale Shilpa Shetty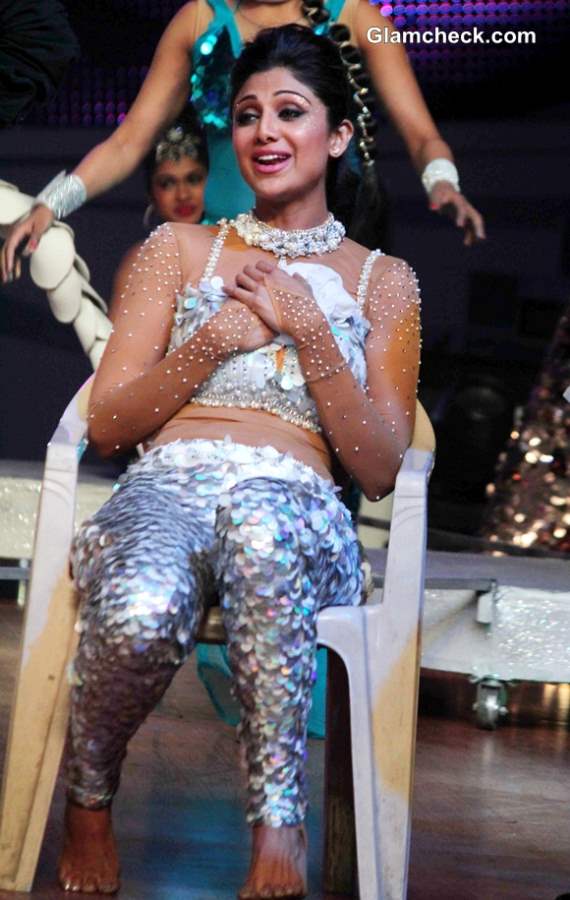 Nach Baliye 6 Grand Finale Shilpa Shetty pics
Solaris Images