Bollywood actress Sushmita Sen launched the book "I am Life" by Shraddha Soni at TitleWaves book store in Mumbai, India on January 30, 2014.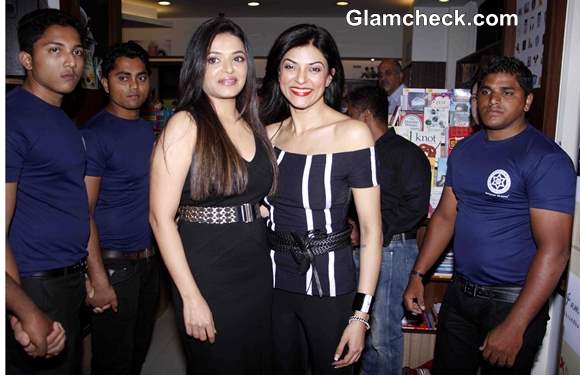 Sushmita Sen Launches Shraddha Soni's Book I am Life
The former beauty queen looked as gorgeous as ever in an off-shoulder navy top with white vertical stripes. A belt sitting low on the waist gave the impression of a peplum silhouette.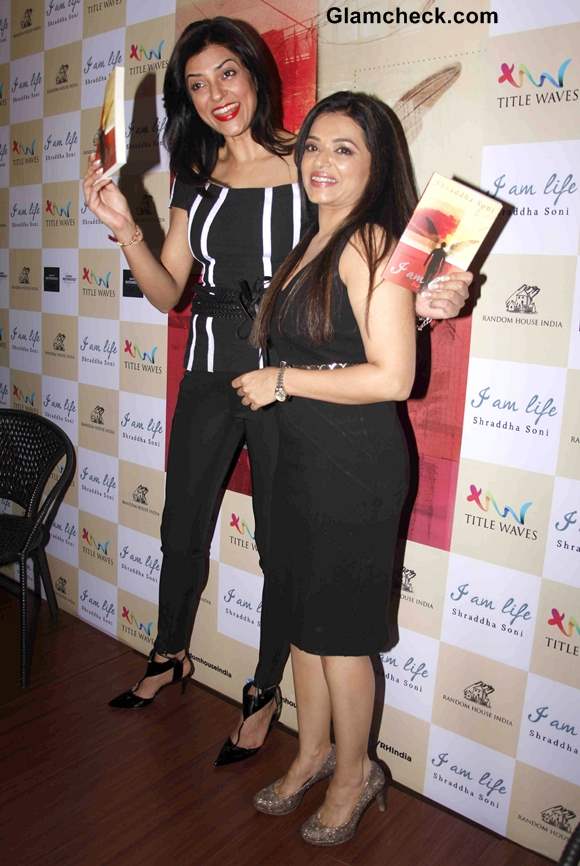 Sushmita Sen at Shraddha Sonis Book I am Life Launch
She teamed it with black skinny pants, black heels and a cuff bracelet.
We love the red lippie she styled the look with. Her cheeks had a healthy flush while her eyes had only enough makeup for minimal definition. She left her hair loose, the long wavy locks simply falling down her back and making her look stunning and sexy.
Shraddha was no less stylish in a sleeveless black dress with a belt accentuating the waist.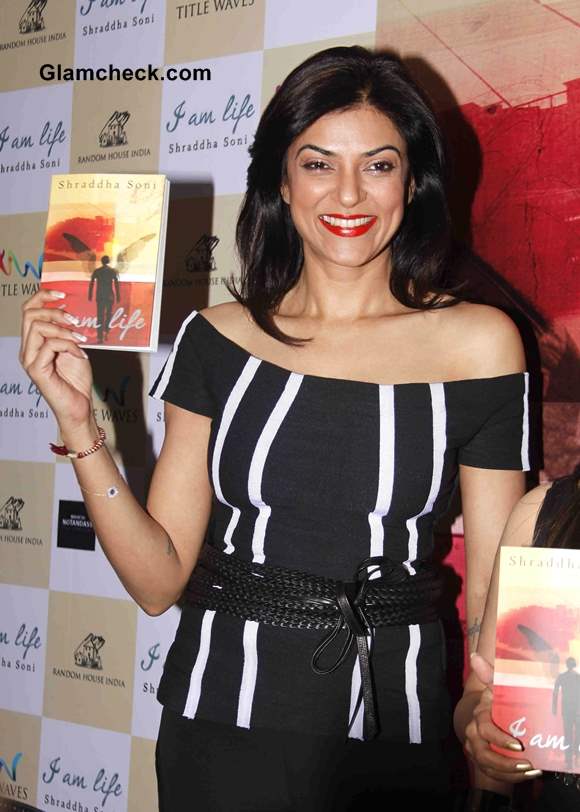 Sushmita Sen 2014
Sushmita said she really connected to the story of I am Life and said she felt like launching the book was something she just had to do because it felt right. Interestingly, she proudly sports a tattoo of the words 'I am'.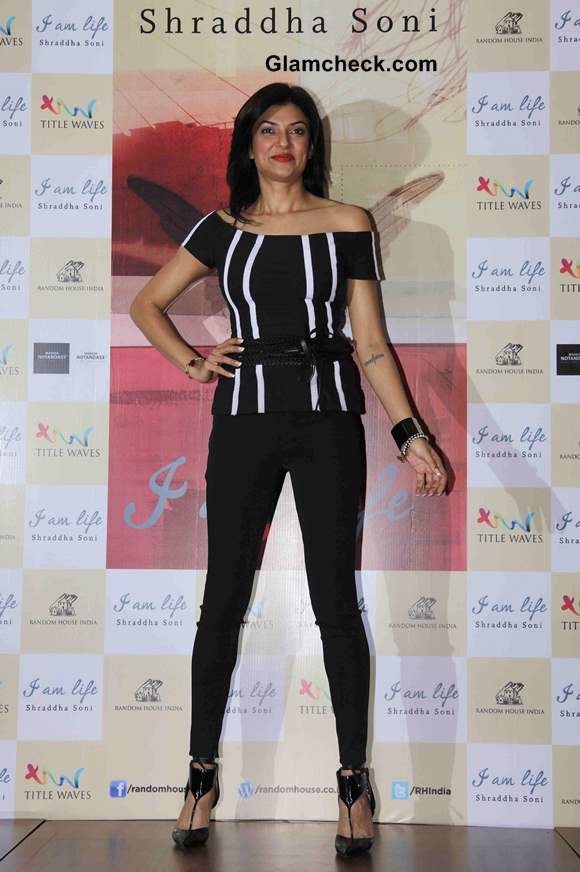 Sushmita Sen 2014 pics
She further shared that the book was about finding purpose and meaning to life and would be a starting point for people who are searching for answers and aren't quite sure where to begin.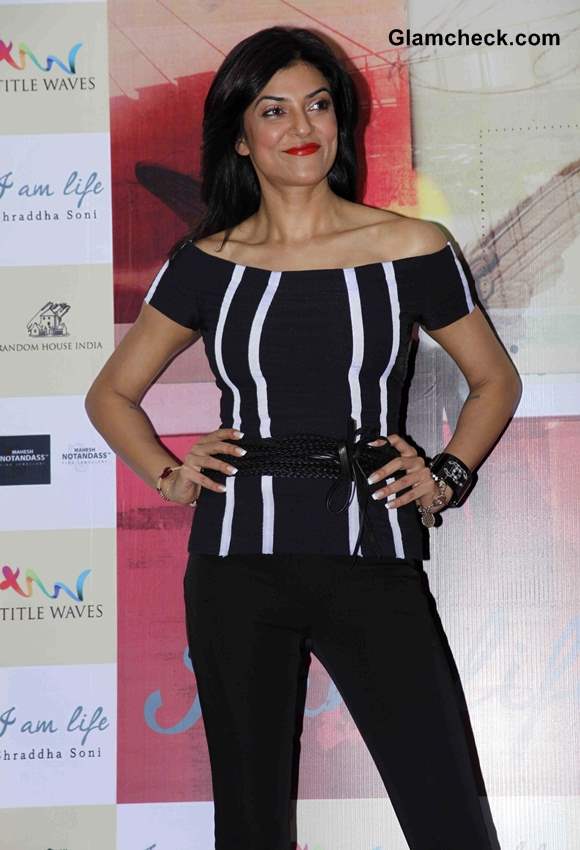 Sushmita Sen 2014 latest pics
Solaris Images