Bollywood actresses Dia Mirza, Vidya Balan and Ali Faizal along with director Samar Shaikh are finally done shooting for their upcoming film "Bobby Jasoos". They threw a wrap-up party to celebrate in Mumbai, India on January 31, 2014.
The film was shot in just 51 days. The cast and crew worked non-stop with no holidays in between, completing shooting in Hyderabad right on schedule.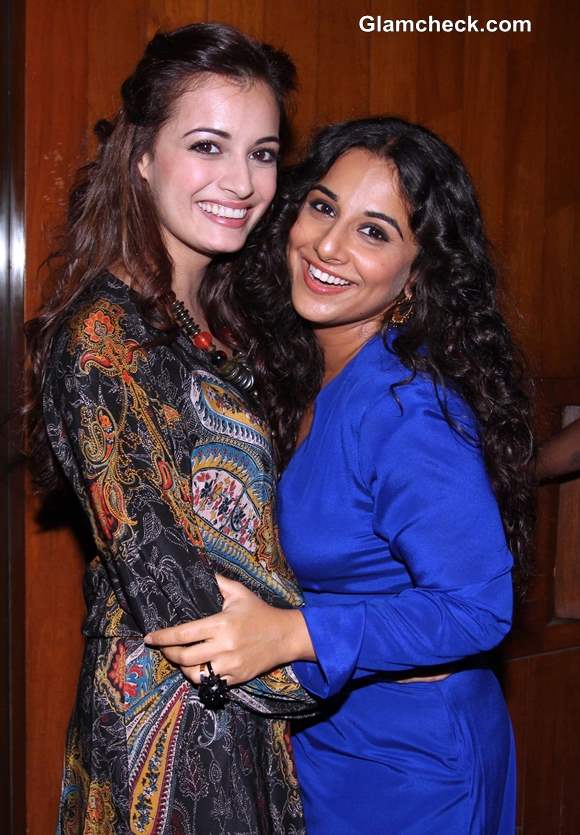 Dia Mirza and Vidya Balan at Bobby Jasoos Wrap Up Shooting
Dia has turned producer for Bobby Jasoos. She was radiant with hope and expectation at the party. The former beauty queen wore a knee-length paisley dress with orange strappy heels and a beaded necklace. Natural makeup and a half-up, half-down hairdo completed her look.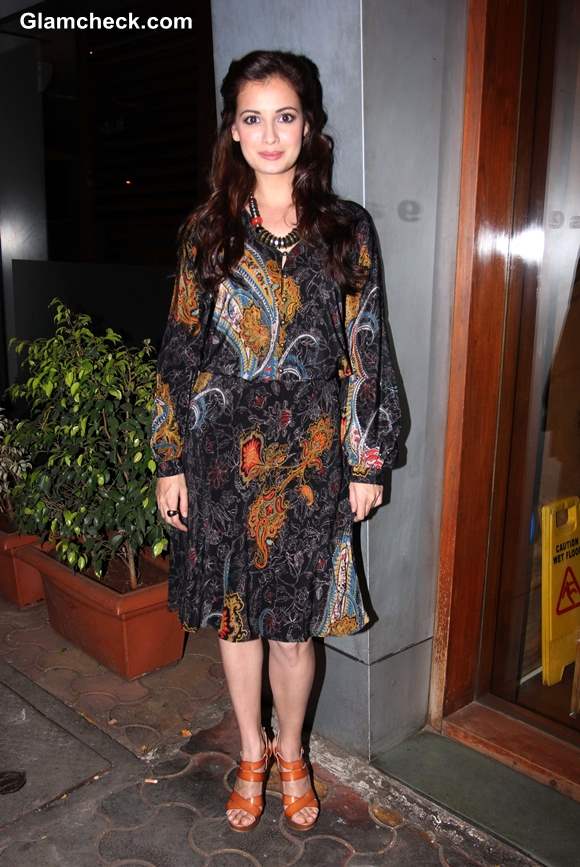 Dia Mirza at Bobby Jasoos Wrap Up Shooting
She said that she was thrilled with how Bobby Jasoos had turned our so far and couldn't wait to work on post-production and bring it to theatres in time for summer vacay.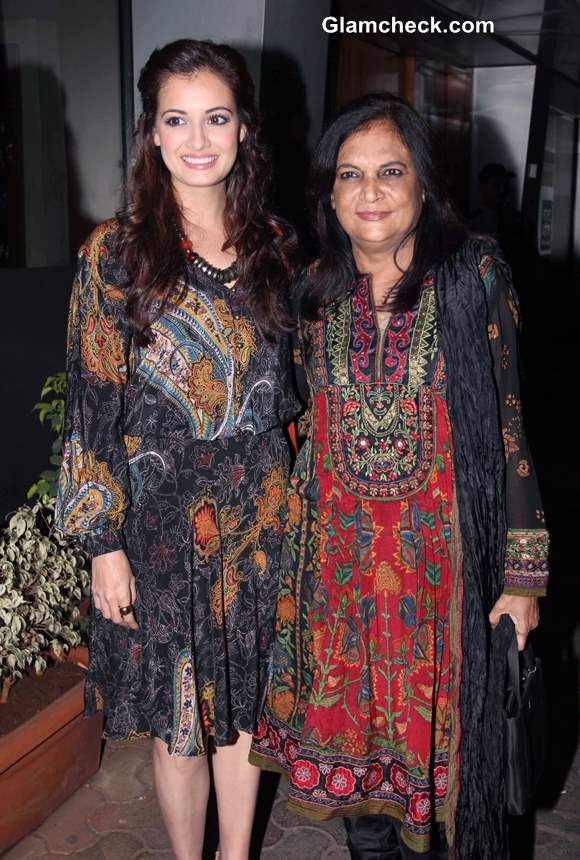 Dia Mirza with mother Deepa Mirza during
Her mum Deepa Mirza was also there to show her support sporting a folksy salwar kameez and wavy hair.
Vidya wore a full-sleeved, floor-sweeping electric blue dress with gathered detailing dropping from the waist. Her gorgeous curls accessorized the look as much as her statement finger ring, hoop earrings and white shoes.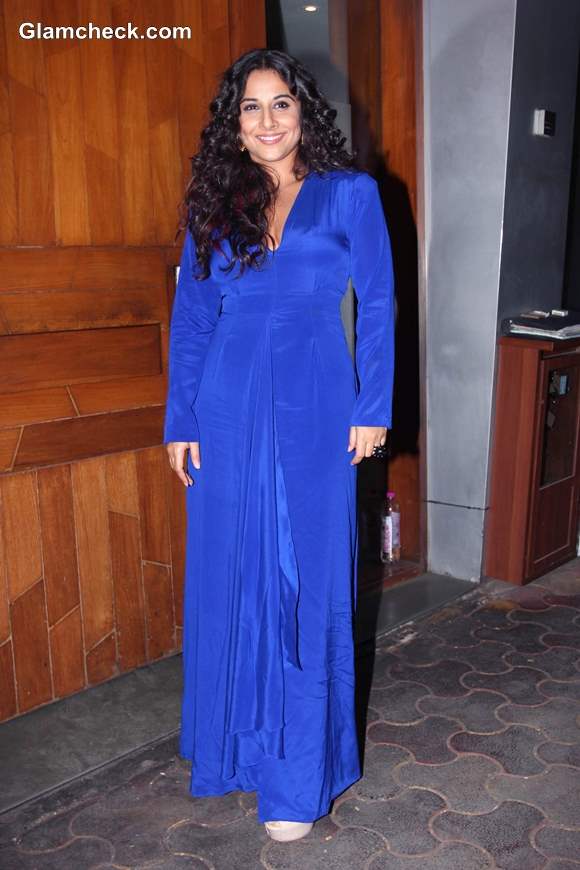 Vidya Balan at Bobby Jasoos Wrap Up Shooting
Others present at the wrap up party were Supriya Pathak and Tanvi Azmi.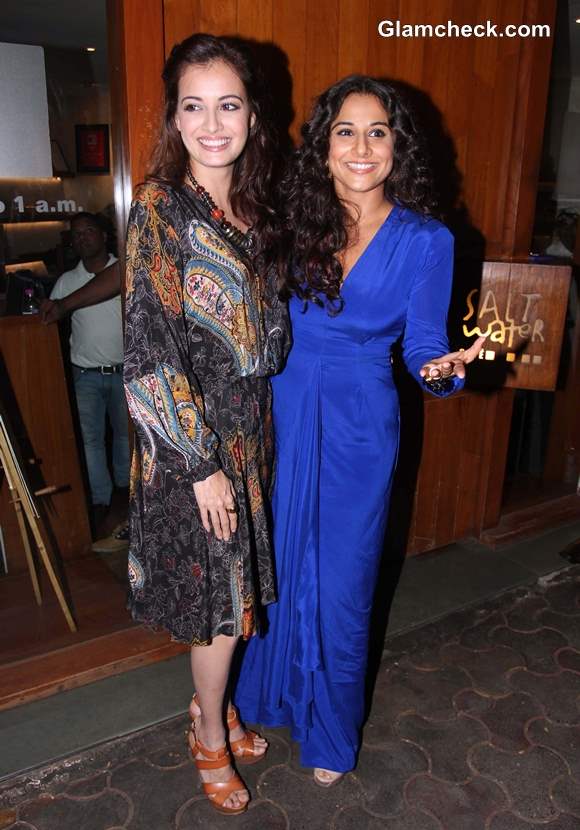 Dia Mirza Vidya Balan at Bobby Jasoos Wrap Up Shoot
Solaris Images