Bollywood actors Arjun Kapoor, Priyanka Chopra and Ranveer Singh were on the sets of Dance India Dance Season 4 in Mumbai, India on February 3, 2014 to promote their upcoming movie "Gunday".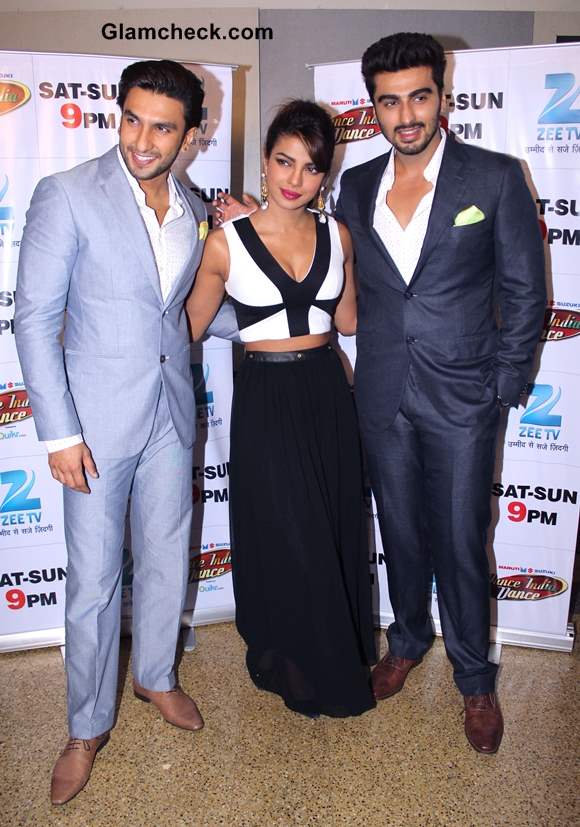 Priyanka, Ranveer and Arjun Promote Gunday on DID
Both Ranveer and Priyanka have had a fantastic 2013 and they're hoping 2014 will be just as great. This is their first film of the year and Priyanka said she is excited!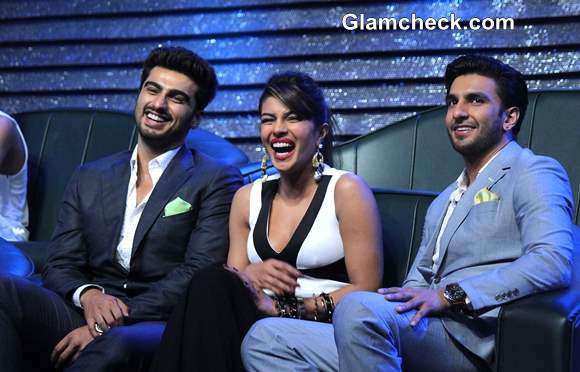 Gunday Promotions on Dance India Dance
She was radiant in a black maxi skirt and monochrome cropped top. Rockstar earrings and bracelet and black pumps accessorised the outfit. Meanwhile, her red lips and sassy ponytail were adding all sorts of mischievous vibes to her look.
Priyanka stole the show by shaking a leg with veteran Bollywood actor and DID grandmaster Mithun Chakraborty to her hit song Asalaam-e-Ishqiya. She taught Mithun some steps from her number and then proceeded to mimic some of his most popular dance moves, much to his amusement we might add.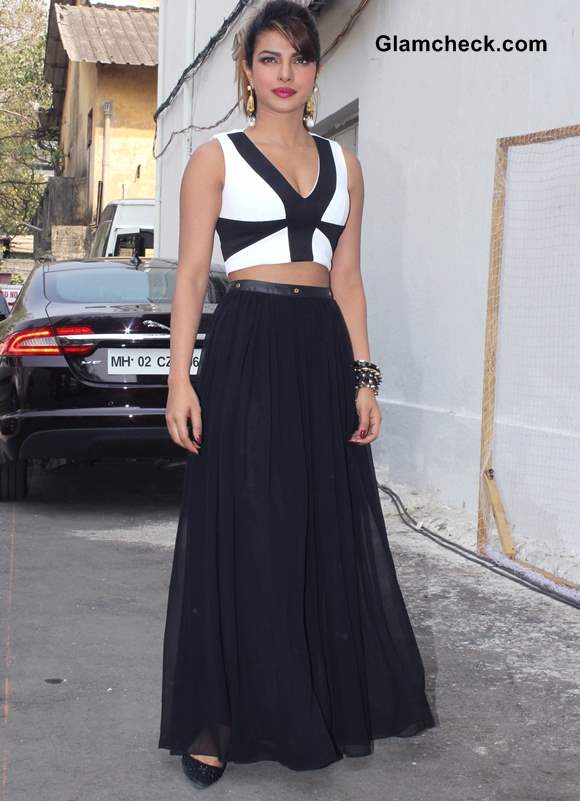 Priyanka Chopra 2014 Promotes Gunday on Dance India Dance
This isn't the first time the former beauty queen has been on DID. She even commented up on it saying that she's been on the show many times before and thought that TV was an excellent medium for movie promos as it brought the silver screen into the comfort of viewers' homes. She also expressed that she loved her visits to the sets because of the immensely talented contestants that make up the show.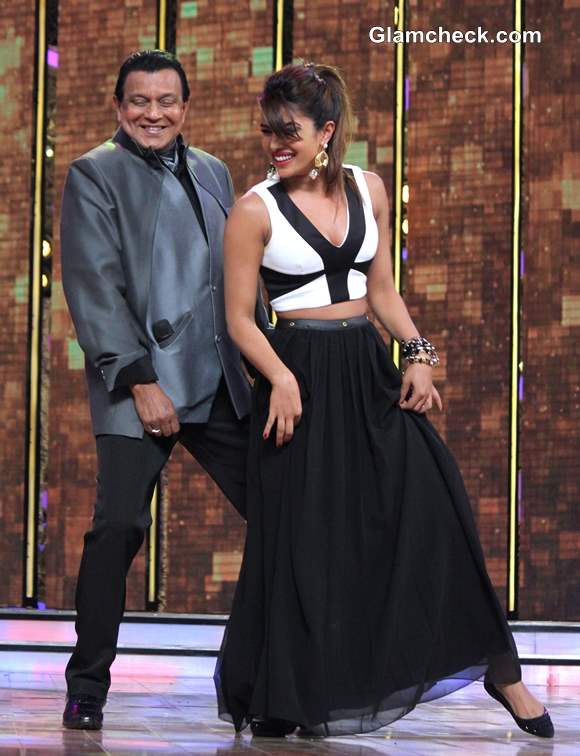 Priyanka Chopra Promotes Gunday on Dance India Dance
The team is all set for a Valentine's Day release of the film.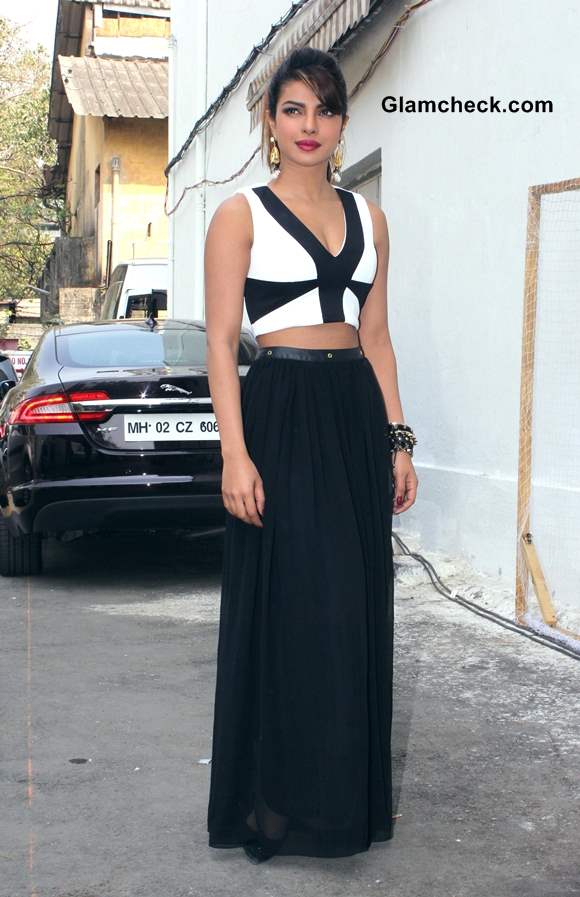 Priyanka Chopra Promotes Gunday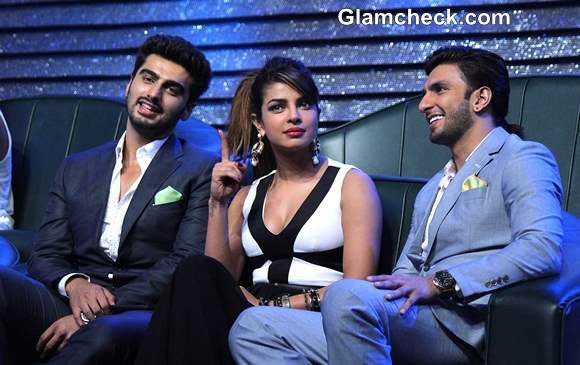 Priyanka Ranveer Arjun Promote Gunday on DID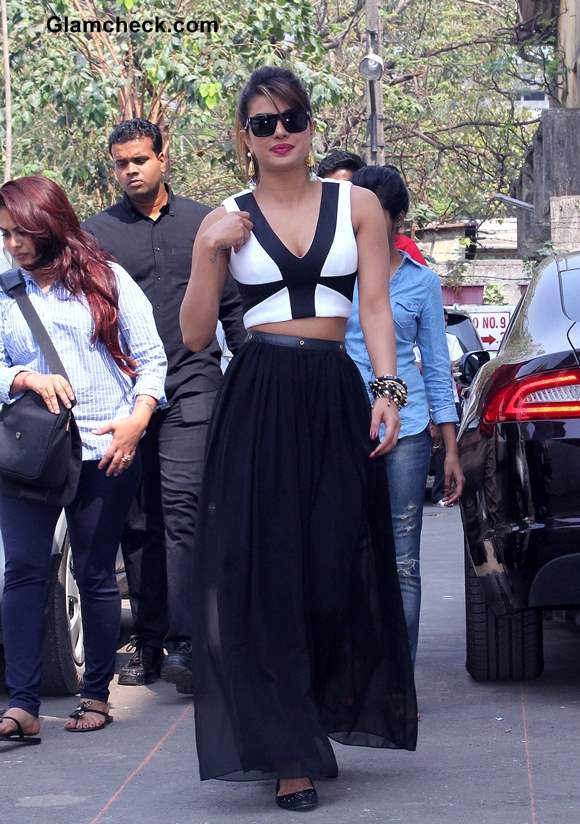 Priyanka Chopra 2014
Solaris images