Bollywood actress Sonakshi Sinha was a vision in black as she inaugurated a solo painting exhibition by artist Neeraj Goswami in Mumbai, India on February 5, 2014.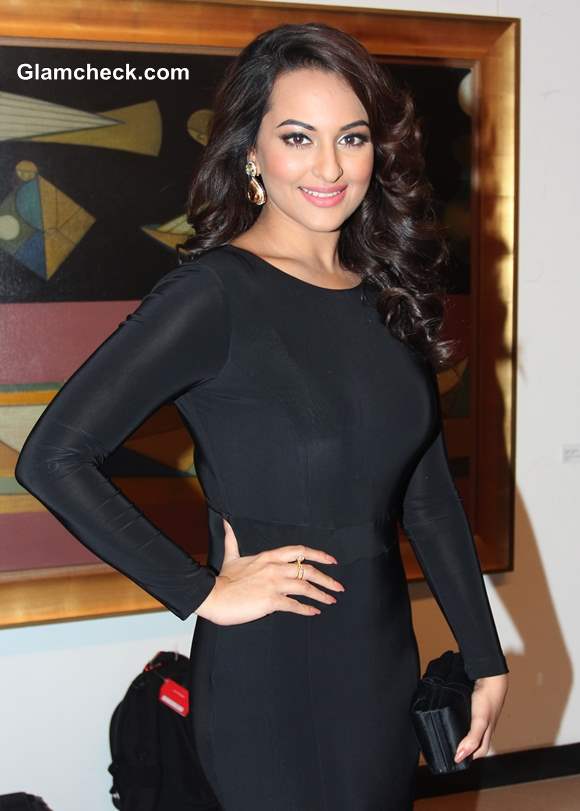 Sonakshi Sinha Shows off Svelte Figure in Snug Black Evening Gown
She wore a full-sleeved evening gown which fell all the way to the floor but was checked in its modesty by a thigh-high slit on each side of the skirt. Her slimmer figure of late has made her experiment more with her outfits at public events and it's a welcome change from her spate of baggy salwar kameezes. She was emanating star power in this most classic of avatars.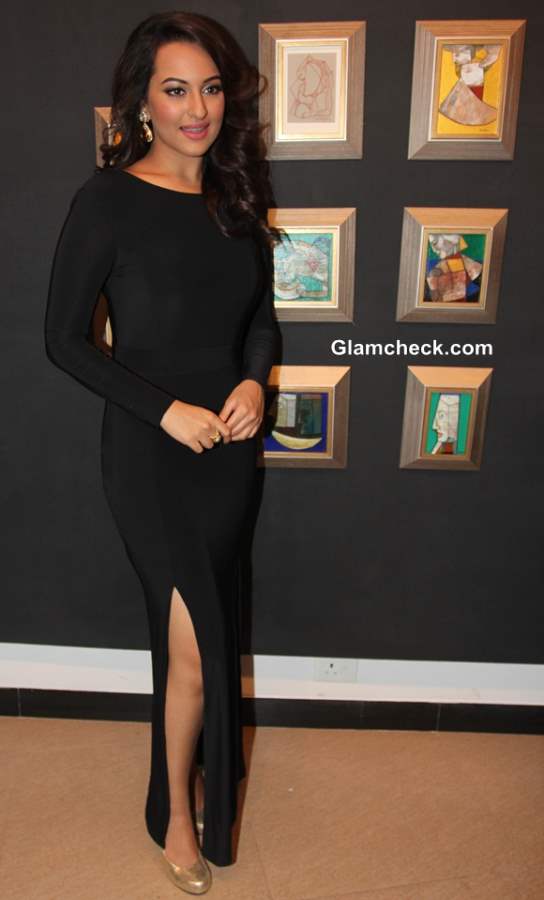 Sonakshi Sinha Figure in Black Evening Gown
Her outfit was lent a hand in the glamour department by sapphire dangle earrings, a suave black clutch and metallic gold pumps.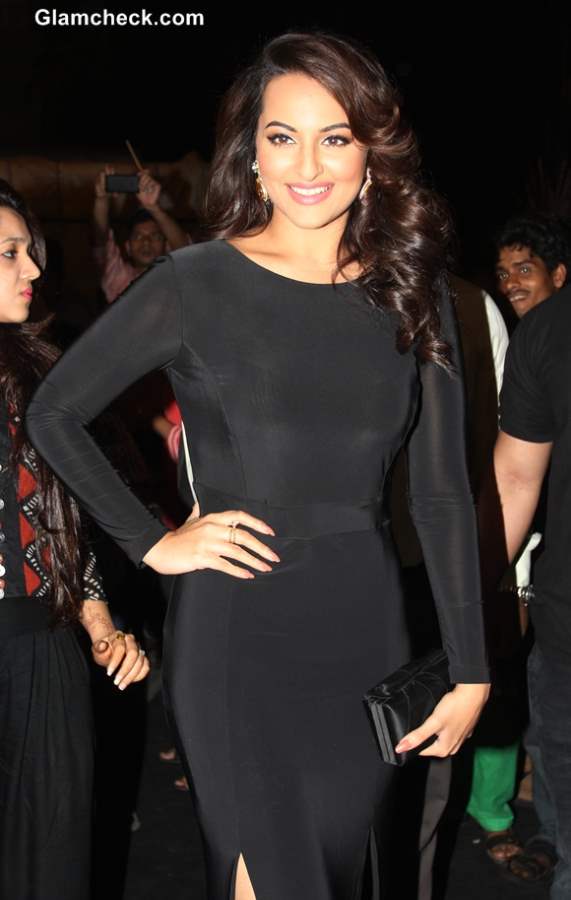 Sonakshi Sinha 2014 in Snug Black Evening Gown
Sonakshi's eye makeup did not deviate from her patent mascara and liner, but she did sport a fresh pink lippie with a matte finish, rounding out her look with smooth-as-silk large curls.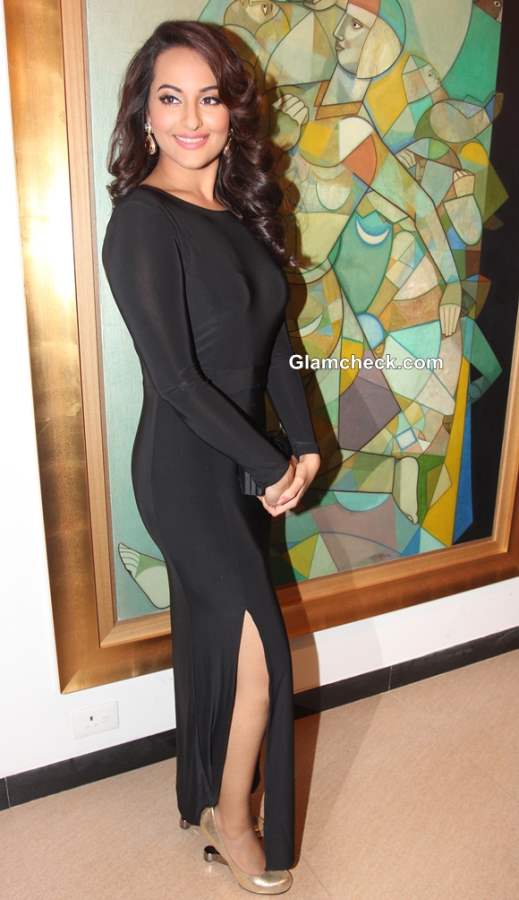 Sonakshi Sinha 2014 Figure in Snug Black Evening Gown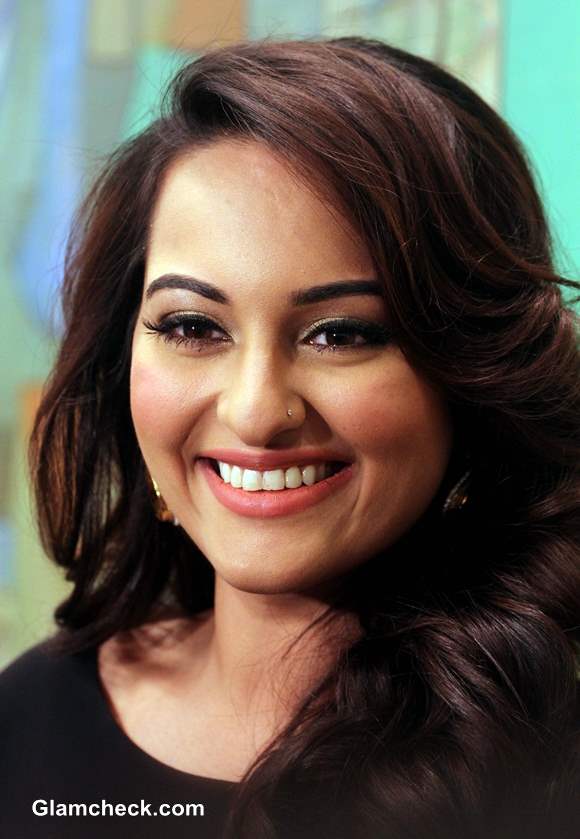 Sonakshi Sinha 2014 latest pics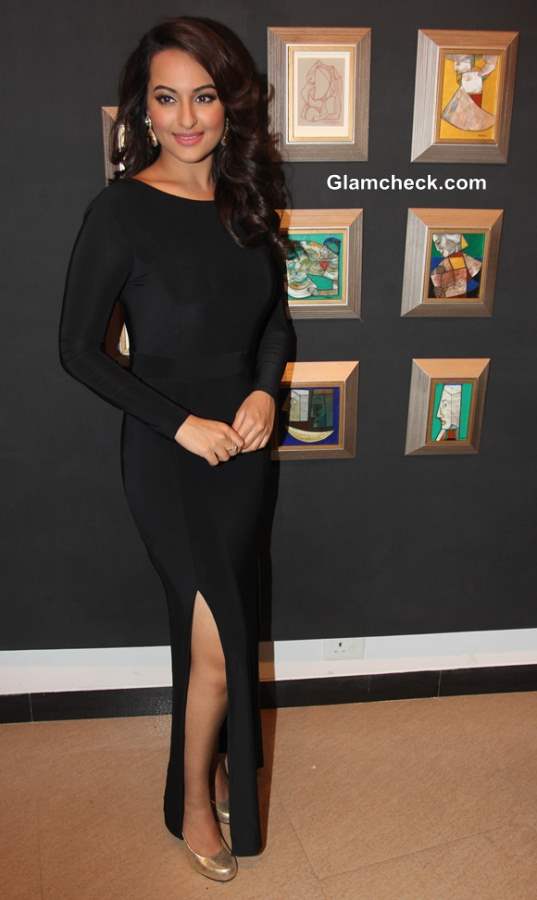 Sonakshi Sinha 2014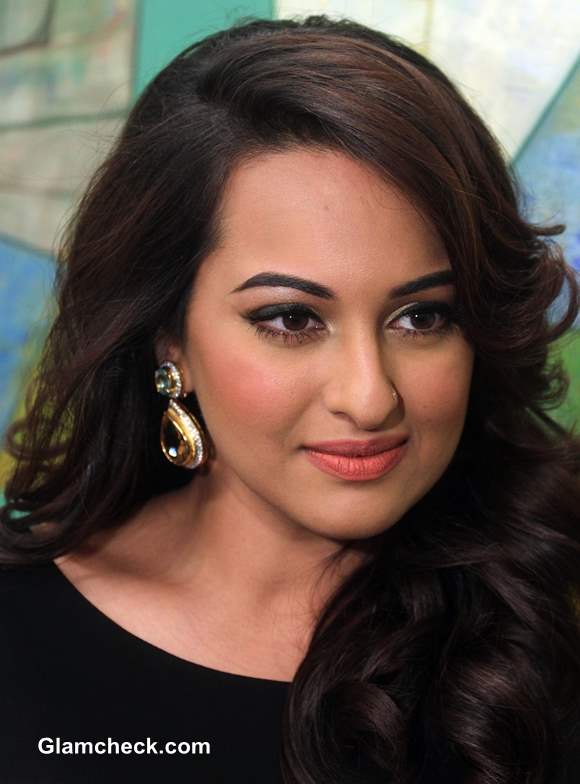 Sonakshi Sinha 2014 pics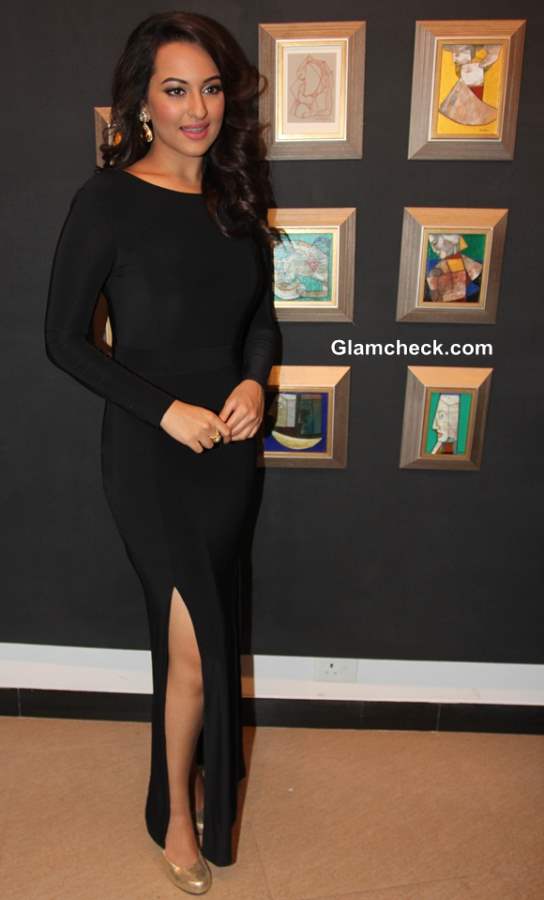 Sonakshi Sinha Figure in Black Evening Gown
Solaris Images