Bollywood actress Deepika Padukone was one of the best-dressed celebrities at the Zee Cine Awards 2014 in Mumbai, India on February 8, 2014. She dazzled in her slick, dramatic and high-end sequinned evening gown by Naeem Khan, one of her favourite designers. But more than her super-sexy ensemble, it was her hair that got people talking.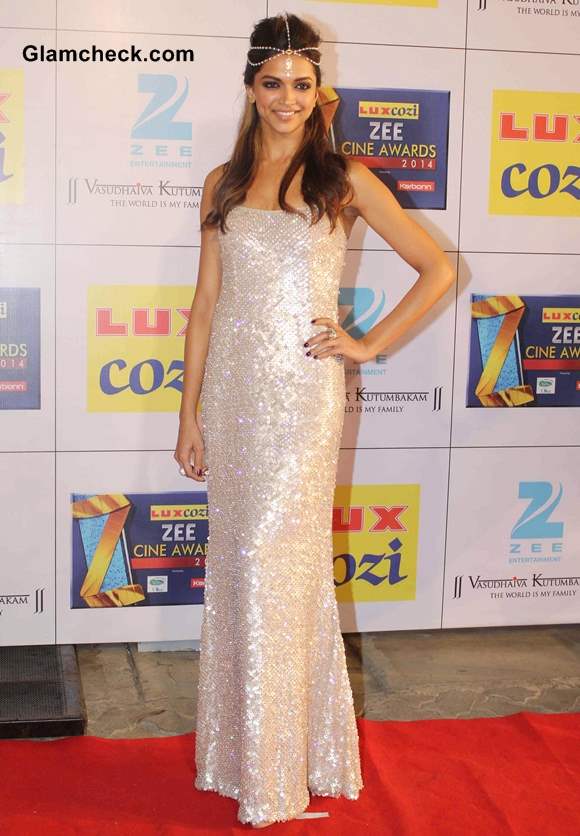 Deepika Padukone at 2014 Zee Cine Awards
First, she styled it a half-up, half-down style with the flowing locks slightly curly and showing off new highlights. She then wore a chain hair accessory on her crown which gave her a very regal vibe, played up all the more so because of her poise and statuesque bearing. The hair accessory consisted of five chains – two running down each side of her crown and one running down the center. They emerged from a gold dangling detail which settled on her forehead in the most enchanting way.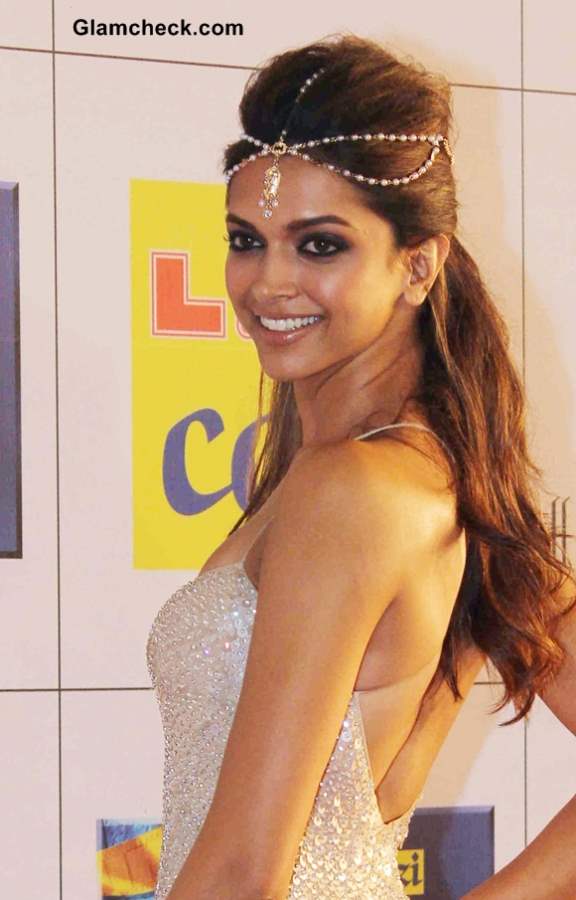 Deepika Padukone Hairstyle at 2014 Zee Cine Awards
The hair accessory is such a simple one and yet it adds so much depth and so many dimensions to Deepika's look. We absolutely love it!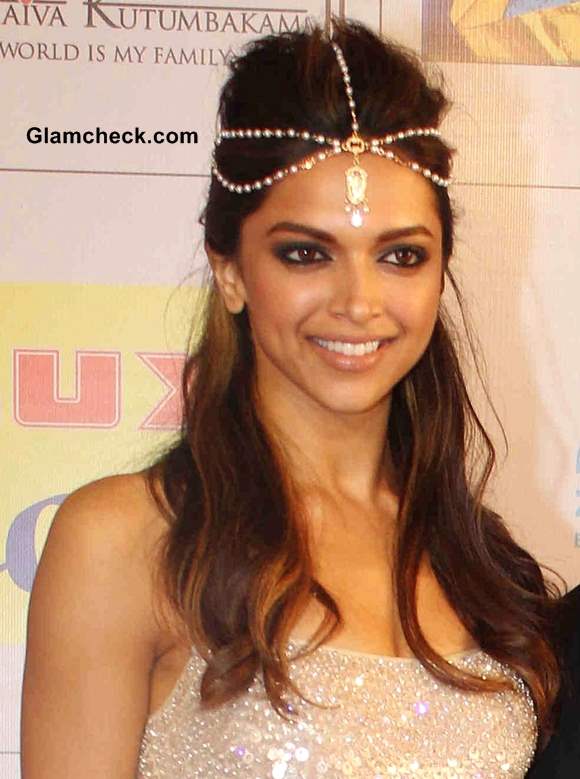 Deepika Padukone Hairstyle with Chain Hair Accessory 2014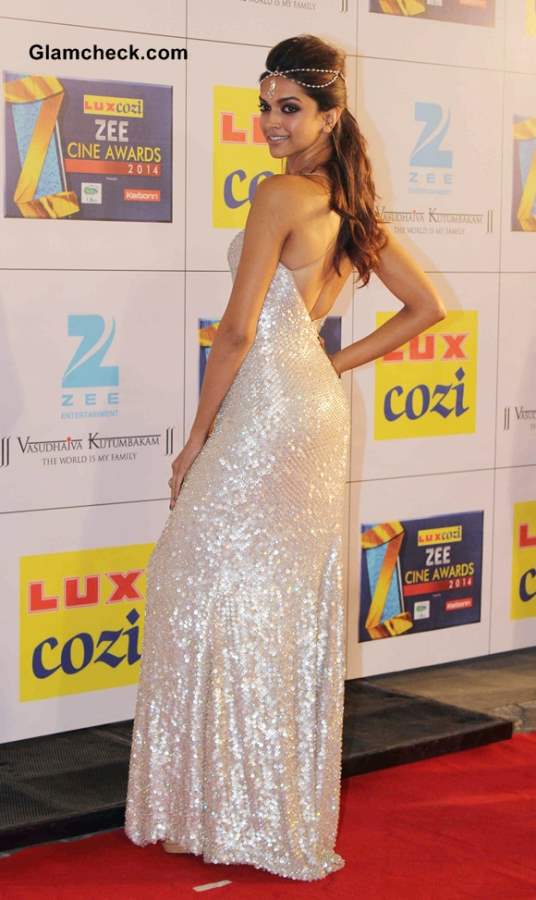 Deepika Padukone 2014 Zee Cine Awards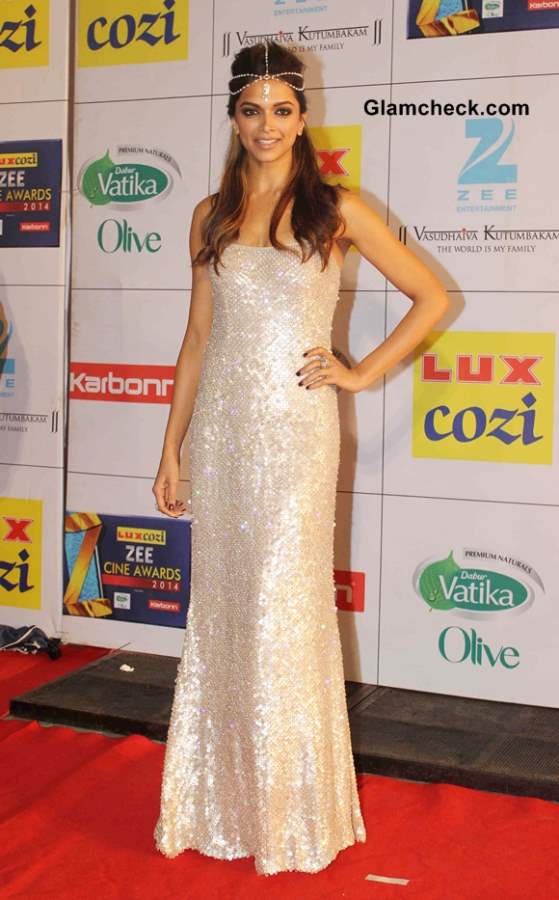 Deepika Padukone Chain Hair Accessory Steals Spotlight from Naeem Khan Sequinned Gown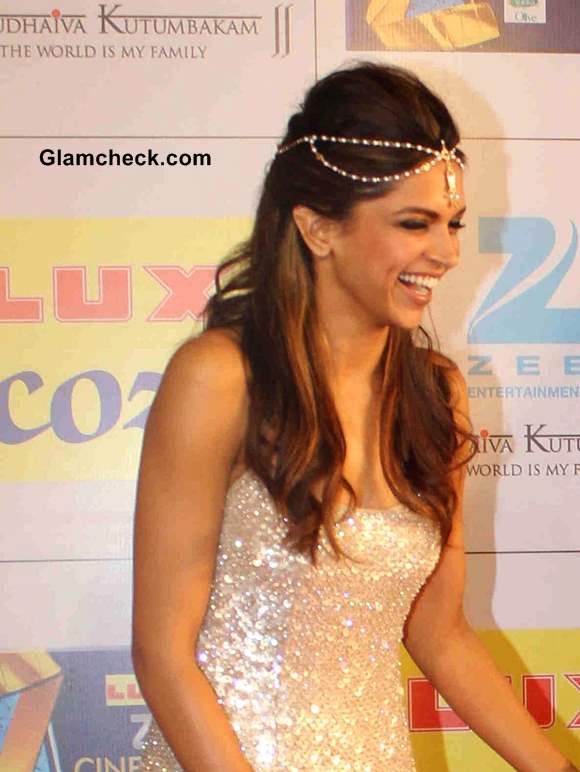 Deepika Padukone 2014
Solaris Images