Bollywood actor Kangana Ranaut performed on the dance reality show Dance India Dance Season 4 to promote her upcoming movie "Queen" in Mumbai, India on February 10, 2014.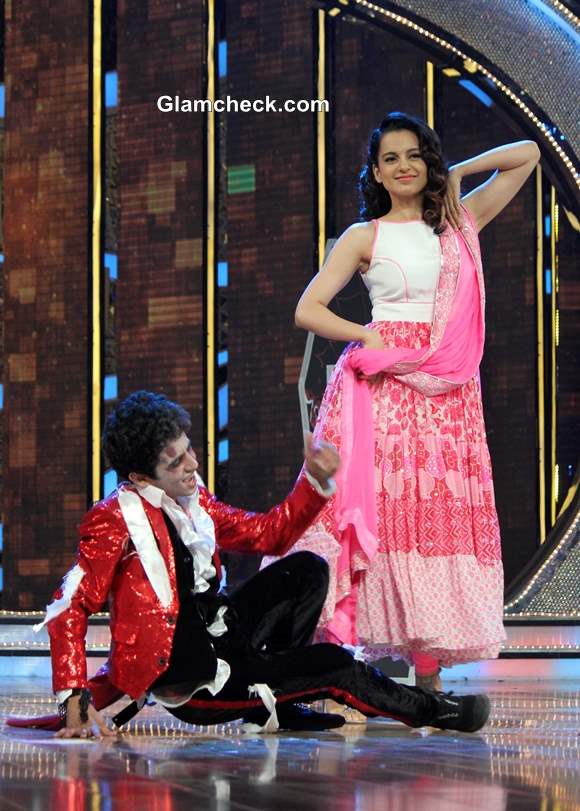 Kangana Ranaut Promotes Queen on Dance India Dance 4
We love the outfit she wore for her stint on the show. It was a youthful, folksy pink anarkali suit that was really quite cheerful and endearing. The bodice was a plain pale pink but the skirt boasted a variety of complementary prints in different shades of pink. A bright pink dupatta that bordered on neon and a pair of similar-coloured leggings rounded out the outfit.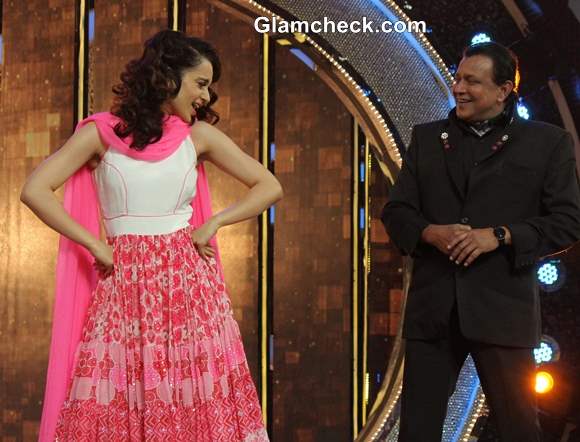 Kangana Ranaut on Dance India Dance 4
She didn't go for much in the way of jewellery, choosing instead a pair of embellished heels to add sparkle to her ensemble. Her curly hair was left loose in all its glory, pinned back on just one side and falling delectably to her shoulder on the other. A light pink lippie and statement eyes completed her look.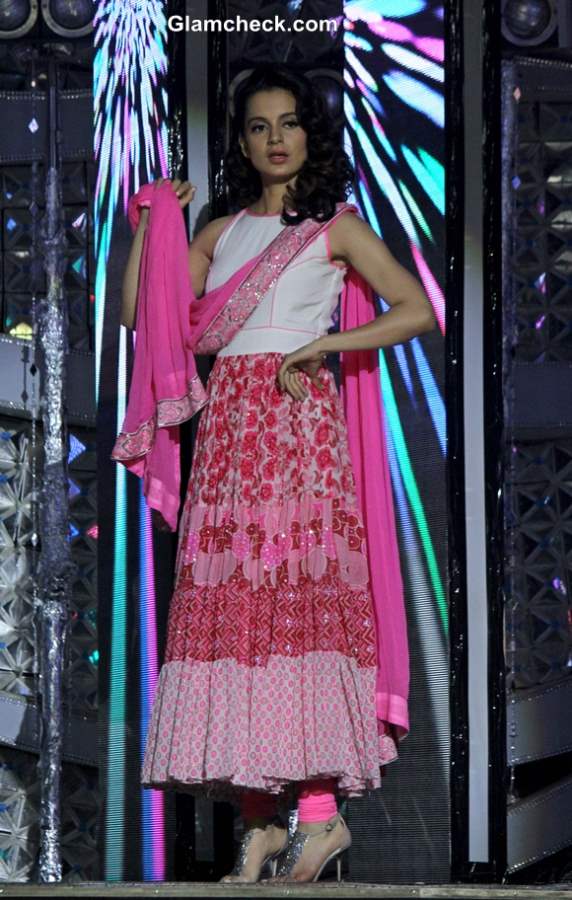 Kangana Ranaut 2014 in Anarkali
In Queen, Kangana plays a shy Punjabi girl who chooses to go on her honeymoon alone after her fiance calls off the wedding. It also stars Lisa Haydon who plays Kangana's bold, outspoken friend in the film. The two developed quite the friendship in real life while shooting for the film and if sources who have seen the takes are to be believed, then their camaraderie bleeds on to the silver screen too. That is something we have caught a glimpse of in the song Gujariya which has been making the rounds of the music channels lately.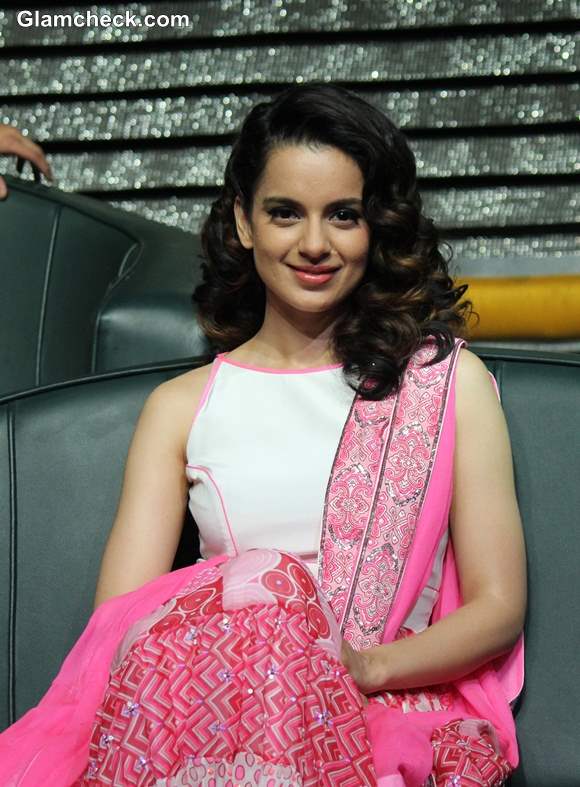 Kangana Ranaut 2014 pics in Queen
Queen is all set for release on March 7, 2014.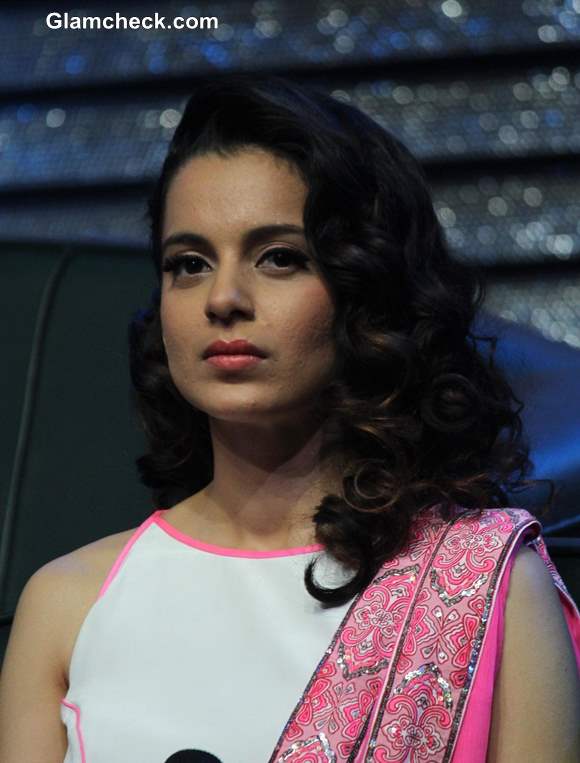 Kangana Ranaut 2014 in Queen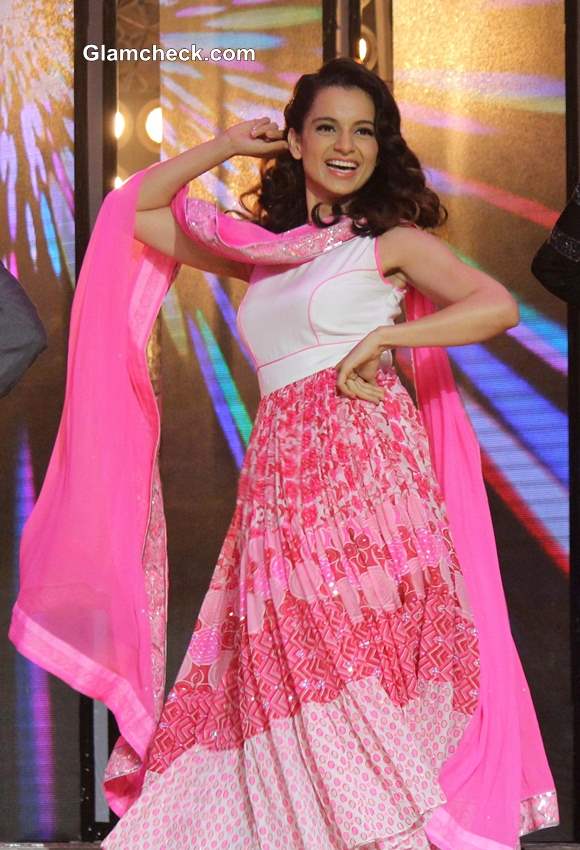 Kangana Ranaut 2014 pics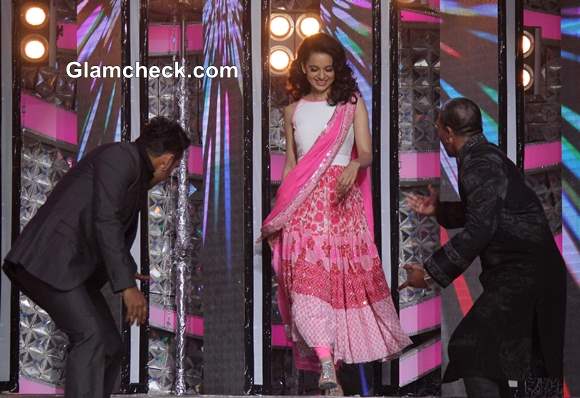 Kangana Ranaut 2014 on Dance India Dance 4
Solaris Images