Bollywood actor Ajay Devgn is not the dancing type. He shies away from roles that call for it. But how did he expect to escape from it when he has legendary choreographer Prabhudeva directing him in his next? Exactly! There was no way he could. Which is how he found himself putting on his dancing shoes and shaking his you-know-what for two songs from the duo's upcoming film "Action Jackson".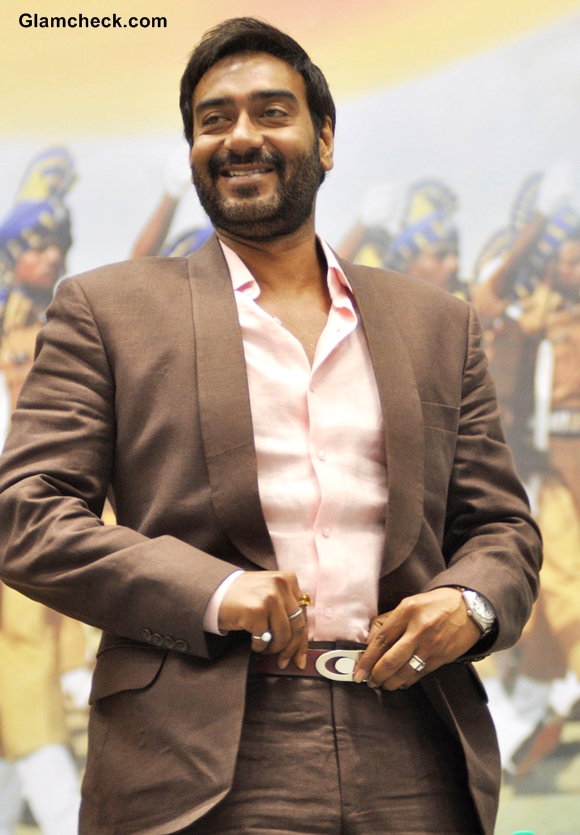 Prabhudeva Makes Ajay Devgan Put on Dancing Shoes for Action Jackson
Ajay revealed that there are five songs in the film and he has shot for two of them. He isn't sure about the other three and is not certain whether or not he will be dancing in them.
Although he was more than happy to talk about how he had no choice but to dance, he didn't say anything about the plot. Details of the film have not been released and the cast and crew have been dutifully mum on the subject.
Action Jackson will see Ajay paired with actress Sonakshi Sinha for the very first time. 
Solaris Images