Bollywood actresses Rituparna Sengupta and Raveena Tandon along with television actresses Sakshi Tanwar and Madhoo Shah attended a different kind of marketing event for washing powder brand Ariel in Mumbai, India on February 11, 2014.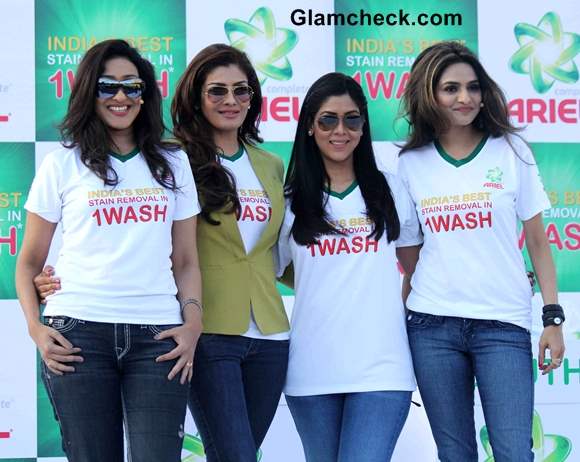 Celebs at 2014 Ariel Event
They were attempting to create a Guinness World Record for the largest lesson in the world by demonstrating the power of one-wash technology to those in attendance.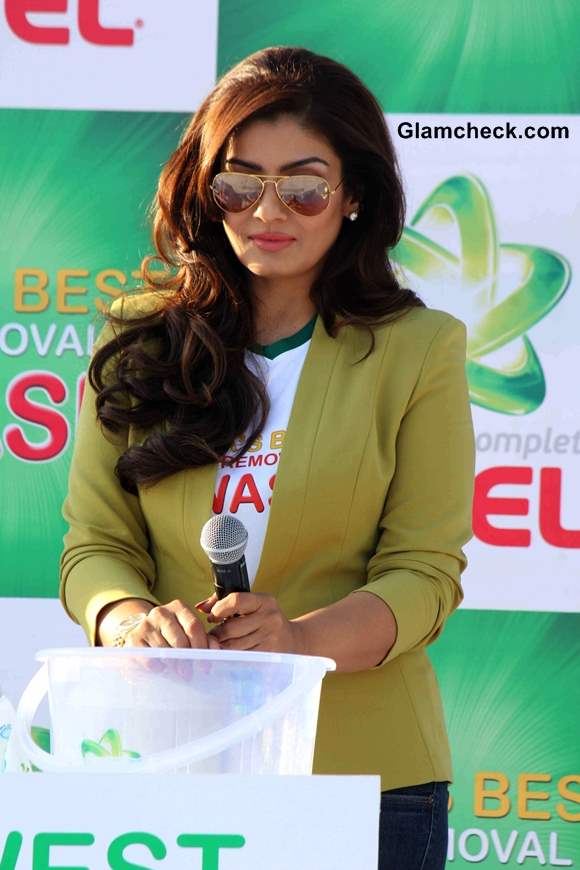 Raveena Tandon 2014 Ariel Event
In support of the campaign, they all wore white Ariel-branded T-shirts with the slogan 'India's best stain removal in 1 wash'. Not surprisingly, they all paired the tees with varying shades of blue jeans. Raveena though went one step ahead and added a very chic lime green blazer to her ensemble so that it hardly looked like a marketing outfit at all but just another of her Bollywood glam-girl-on-the-go avatars.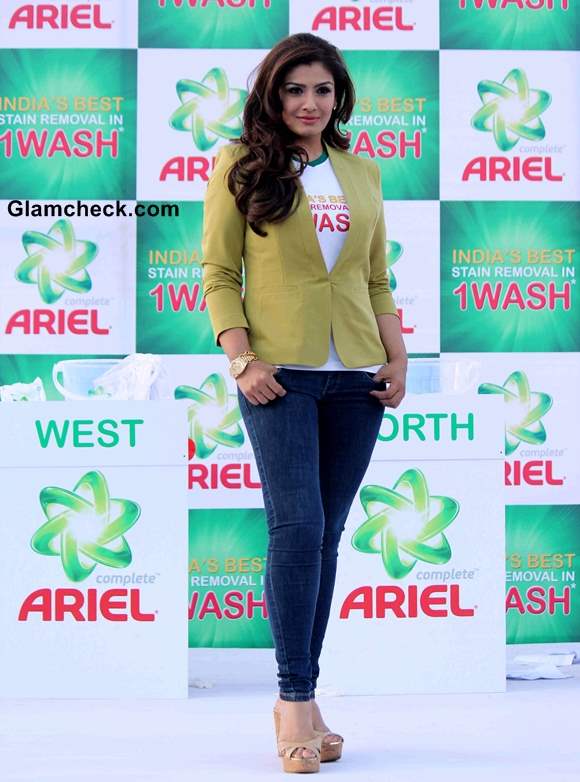 Raveena Tandon 2014
The 39-year-old star has been keeping busy shooting for Bombay Velvet. But she makes time for other interests as well. She was spotted on the runway with fellow actor Akshay Kumar showcasing designers Falguni and Shane Peacock's latest collection at the McDowell Signature Derby.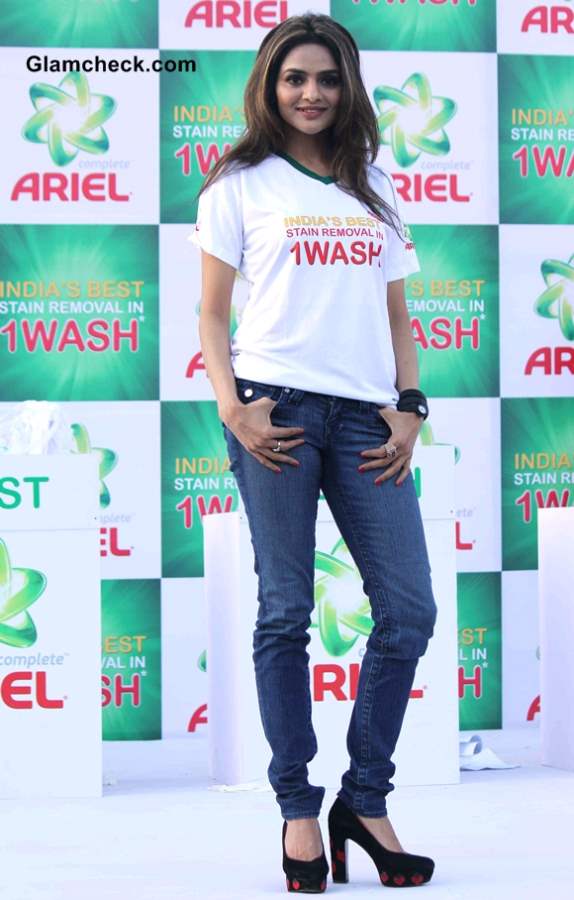 Madhoo Shah 2014
Raveena recently said that her absence from the silver screen had not been planned, but that family just naturally took precedence over her career after she got married which is why she does such few films anymore. Well, we're glad to see that her time out of the spotlight has not taken away her sense of style.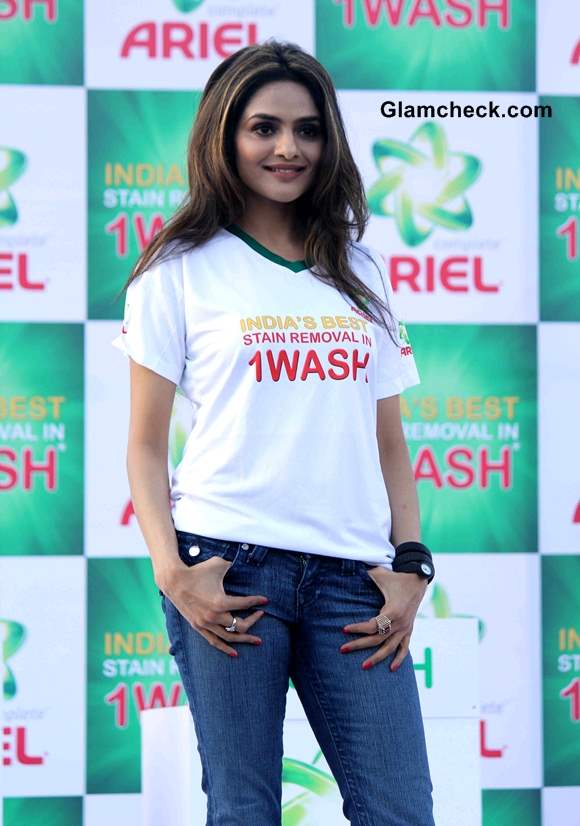 Madhoo Shah at 2014 Ariel Event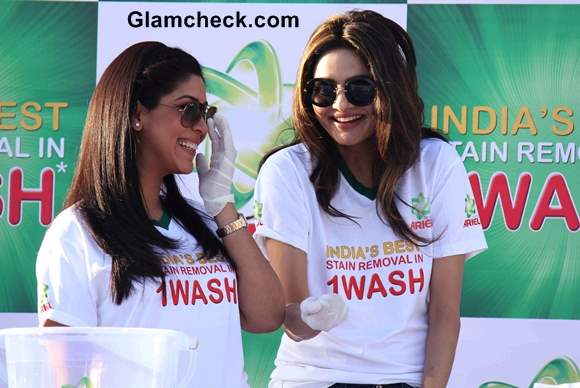 Celebs at Guinness World Record  Ariel Event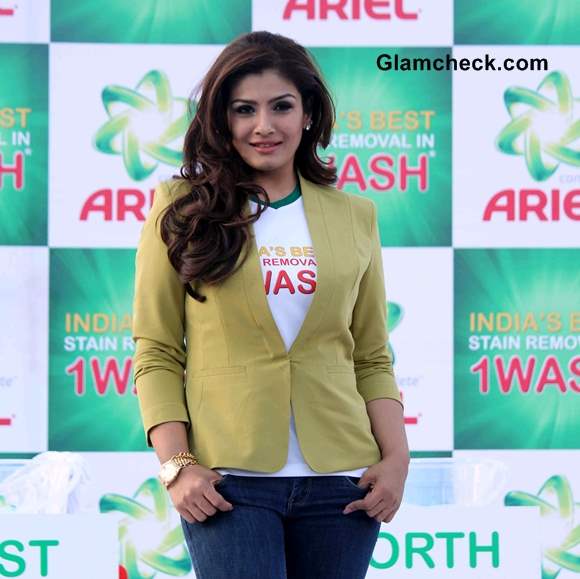 Raveena Tandon at 2014 Ariel Event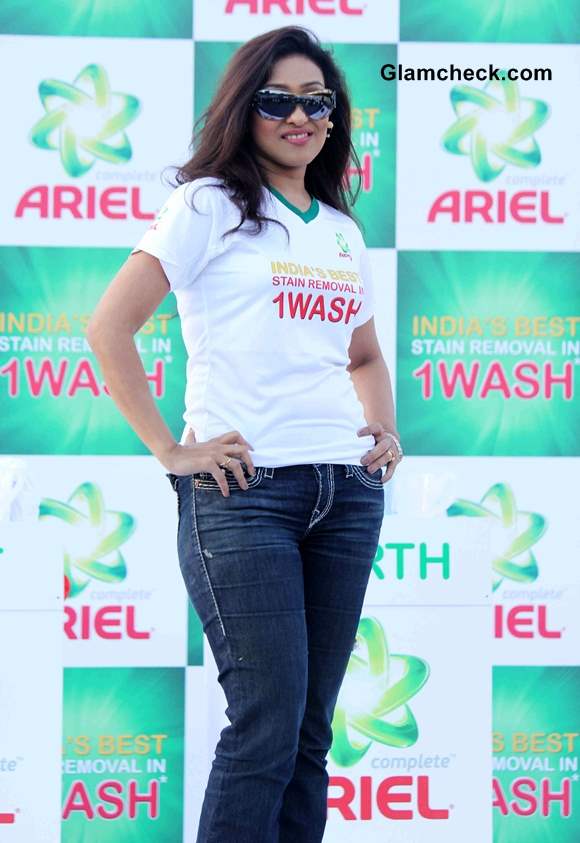 Rituparna Sengupta at 2014 Ariel Event
Solaris Images