Bollywood actor Sanjay Khan's daughter Simone Khan Arora had a huge birthday bash in Mumbai, India on February 12, 2014. Several Bollywood celebs made their way to the event to get their hands on some birthday cake.
Gayatri Joshi's liquid brown dress had us craving chocolate. What an incredible colour! And her curls matched too! Also loving her gold box clutch and her silver peep-toes.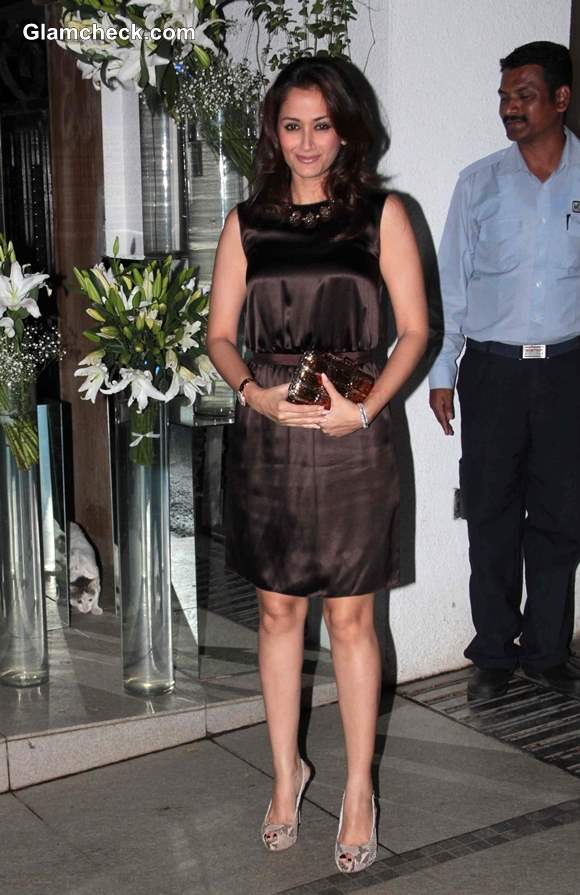 Gayatri Joshi at Simone Khan Arora's birthday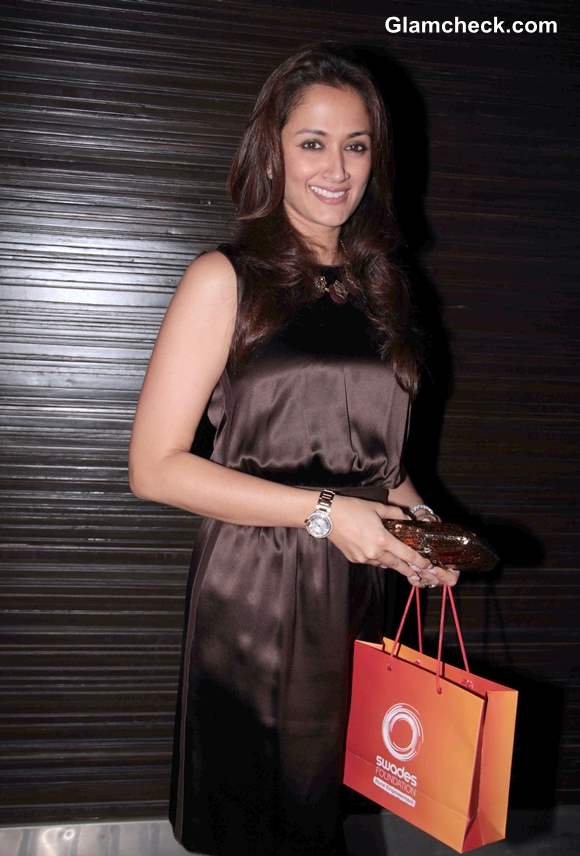 Gayatri Joshi 2014 at Simone Khan Arora birthday
Sunita Kapoor, better known as actor Anil Kapoor's better half, went with an Indian-style androgynous look. She wore a grey kurta-pyjama suit, adding some femininity with gold peep-toes.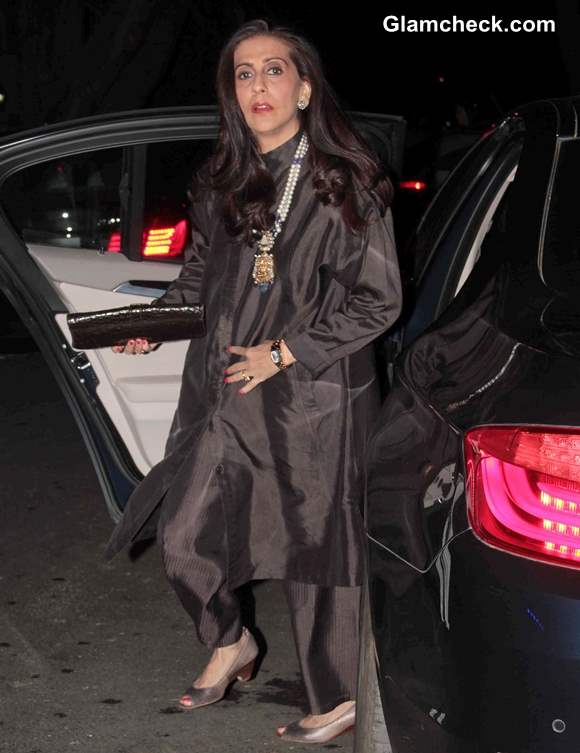 Anil Kapoor's wife Sunita Kapoor
Kangana Ranaut was dressed for the airport! We're just kidding. All we saw of her as she arrived at the event was her double-breasted grey overcoat, grey fitted pants and a light grey handbag.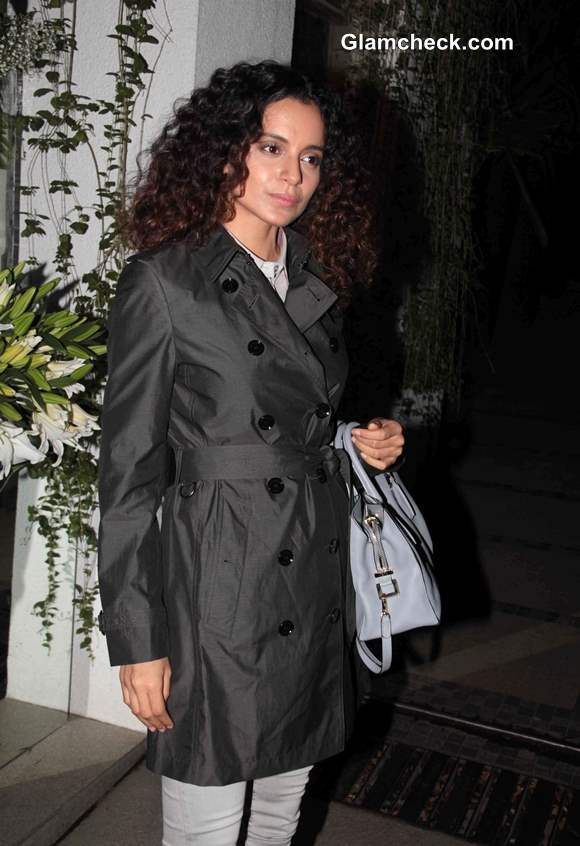 Kangana Ranaut at Simone Khan Arora birthday
A peek at the collar revealed that the top she was wearing underneath was also grey. No prizes for guessing.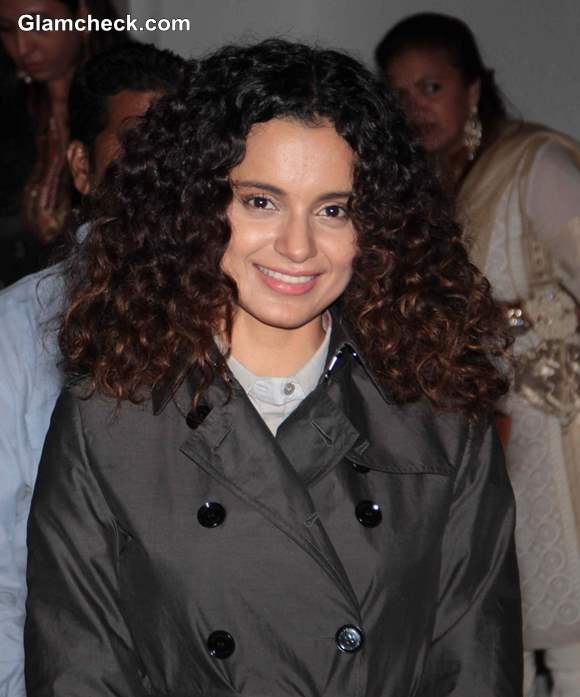 Kangana Ranaut 2014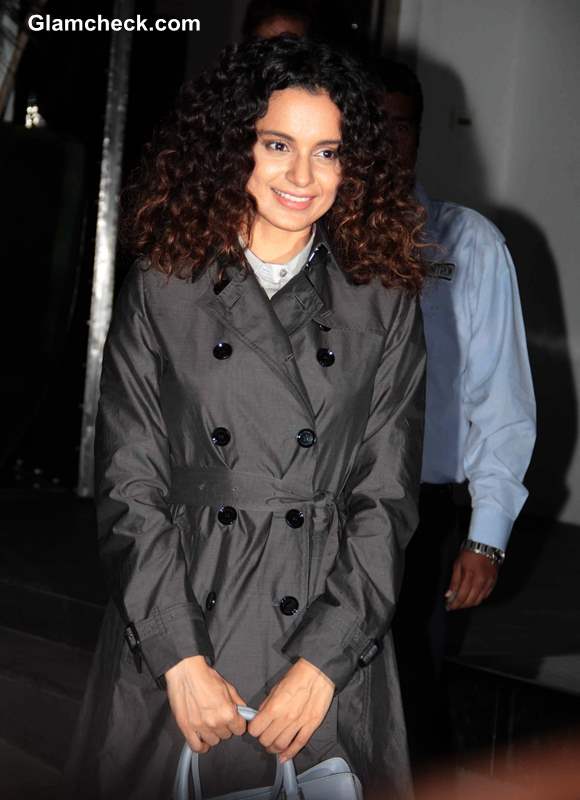 Kangana Ranaut 2014 latest pics
Kiran Rao showed off her eclectic, offbeat style in black harem pants, a black lace top and plaid lace-up shoes.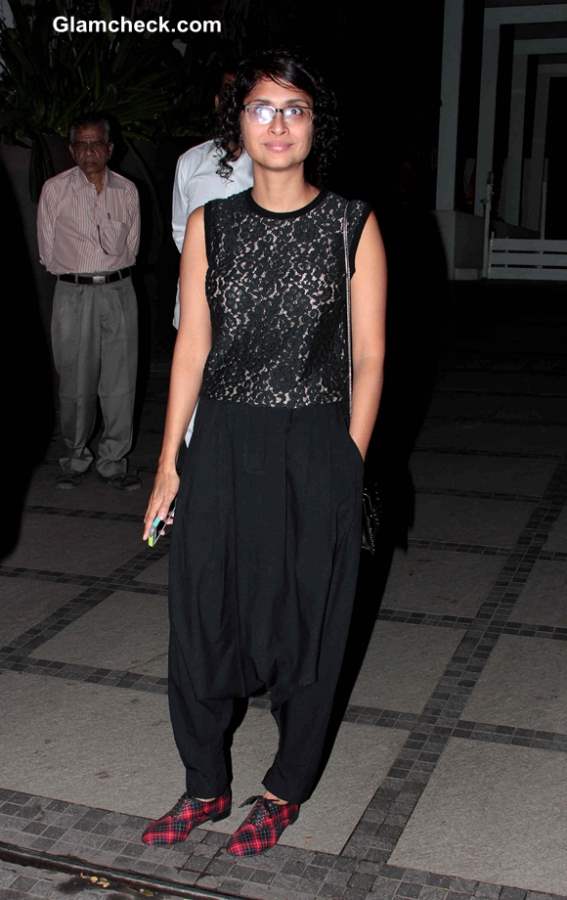 Kiran Rao 2014
Zayed Khan attended with wife Mallika Parekh. He looked tired as heck and seemed to be making up for it with his very-alive neon lime green sleeveless jacket worn with a white and grey ensemble.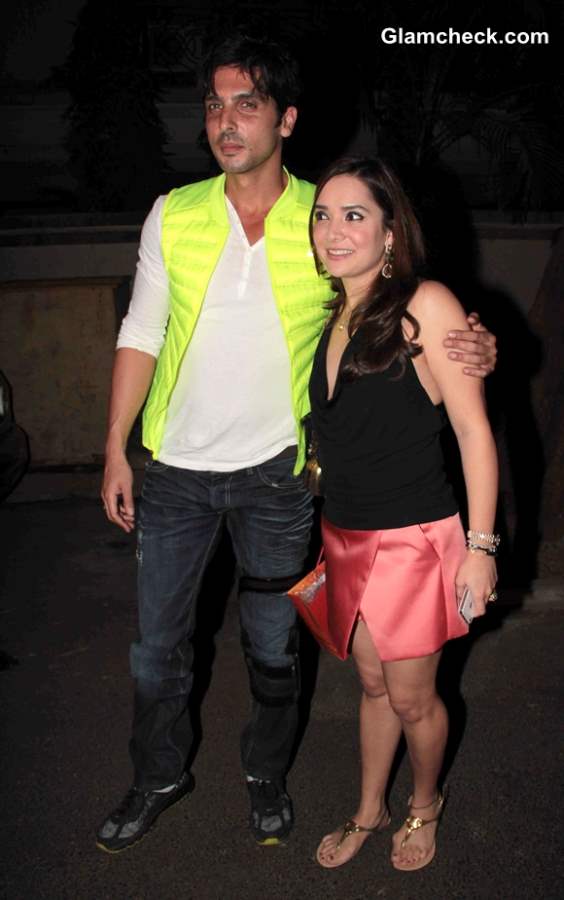 Zayed Khan along with his wife Mallika Parekh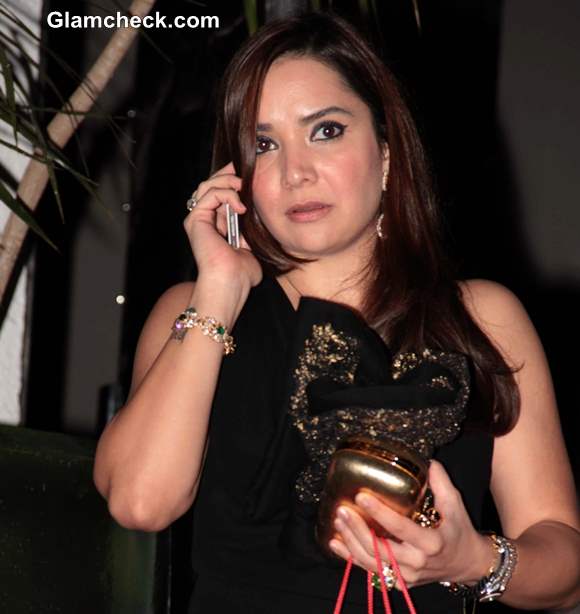 Zayed Khan's wife Mallika Parekh
Mallika wore a low-cut black top with a short peach skirt. She's not a fan of heels so her flat gold sandals were quite predictable.
Sonali Bendre's ensemble was very simple and clean – a black sleeveless top, black pants and glittery silver loafers. Without the footwear, this would have been too simple for a birthday party.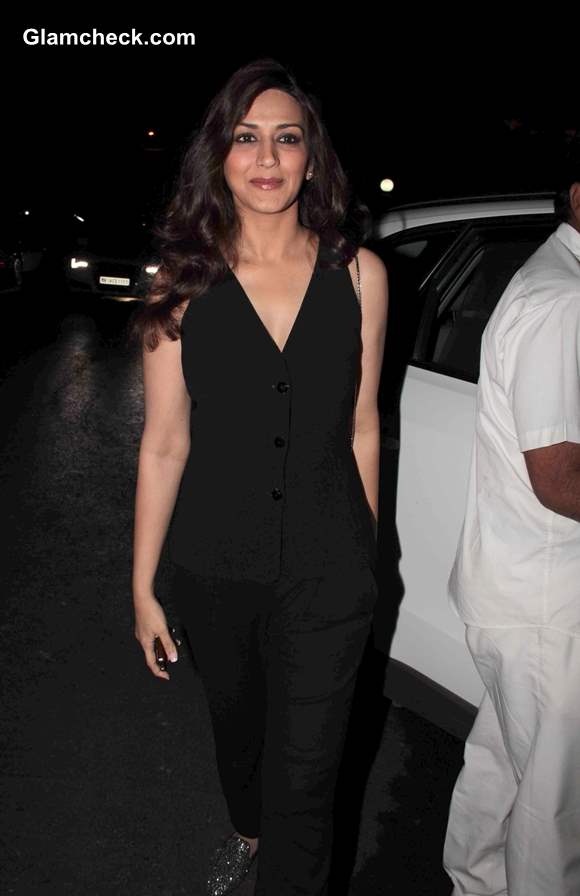 Sonali Bendre 2014
Sophie Choudhry looked pert in a little blue dress with a sheer black neckline. We like the low-key look on her a lot! We're also huge fans of those strappy cut-out black shoes!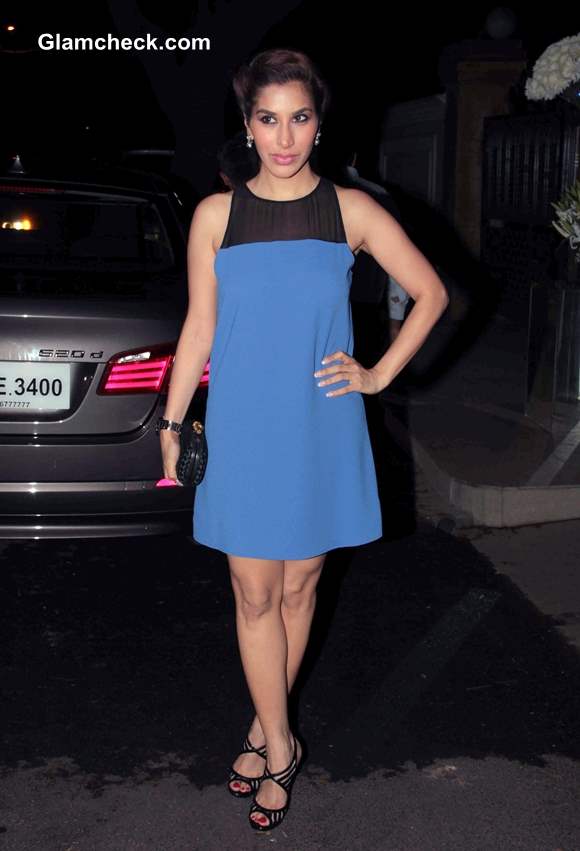 Sophie Choudhary 2014
Sridevi, who was seen sharing a private joke with Rashmi Thackeray, looked as fashionable as she always does. Her style sense had only improved with age.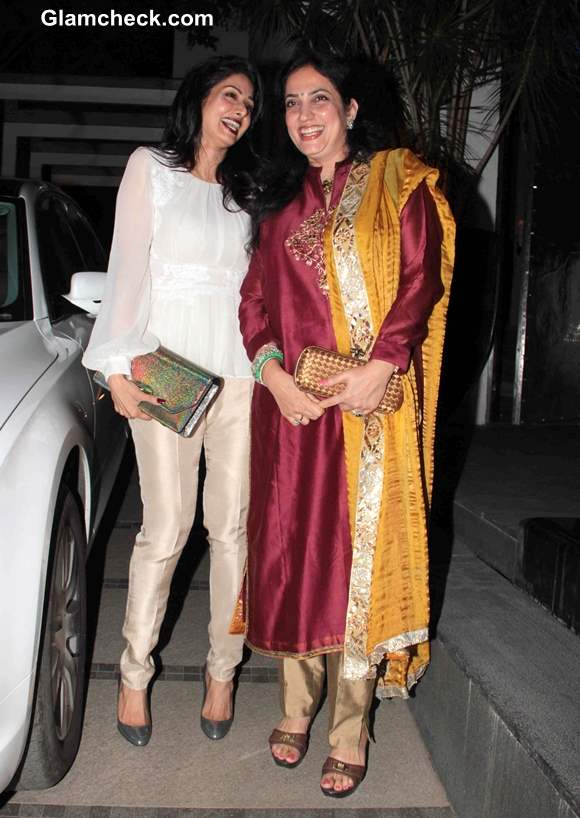 Sridevi and Rashmi Thackeray
Sri sported glamorous gold pants with a white peplum blouse and metallic silver shoes. She chose maroon for her lips and nails, rounding out her look with a gold clutch and diamond bracelet.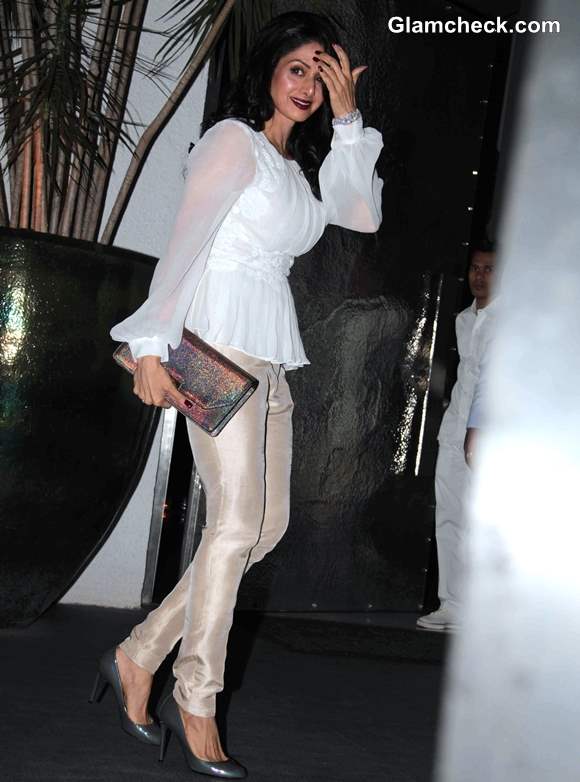 Sridevi 2014
Solaris Images