Bollywood actors Neha Sharma and Jackky Bhagnani announced the arrival of Goa Carnival 2014 in Mumbai, India on February 17, 2014 while promoting their upcoming film "Youngistan".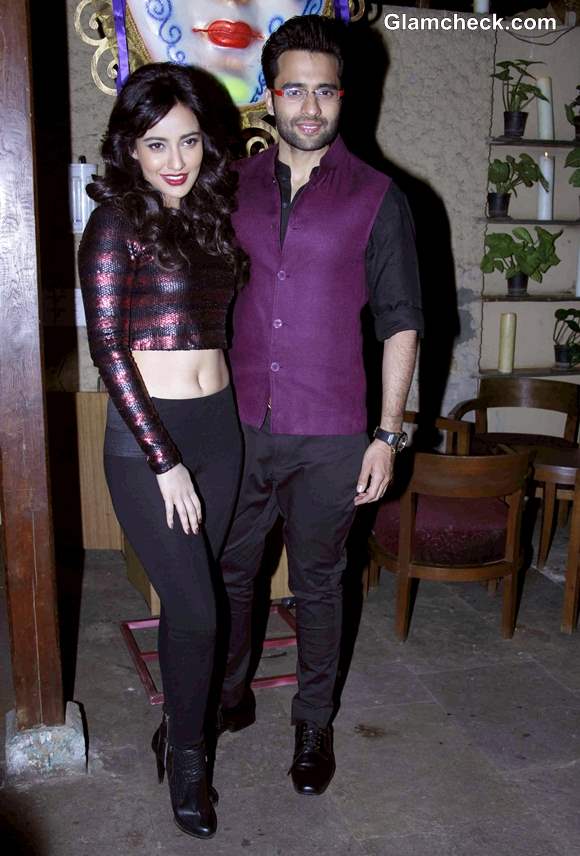 Neha Sharma and Jacke Bhagnani Announce Goa Carnival 2014 
The Goa Carnival 2014 will begin on March 1st and will last for four days till March 4th. The days will be marked by parades, a food and film festival, and just all around dancing, singing, eating and drinking. Thousands of tourists from around the world will be there to participate and indulge themselves in the fun-filled extravaganza that celebrates Goa's heritage.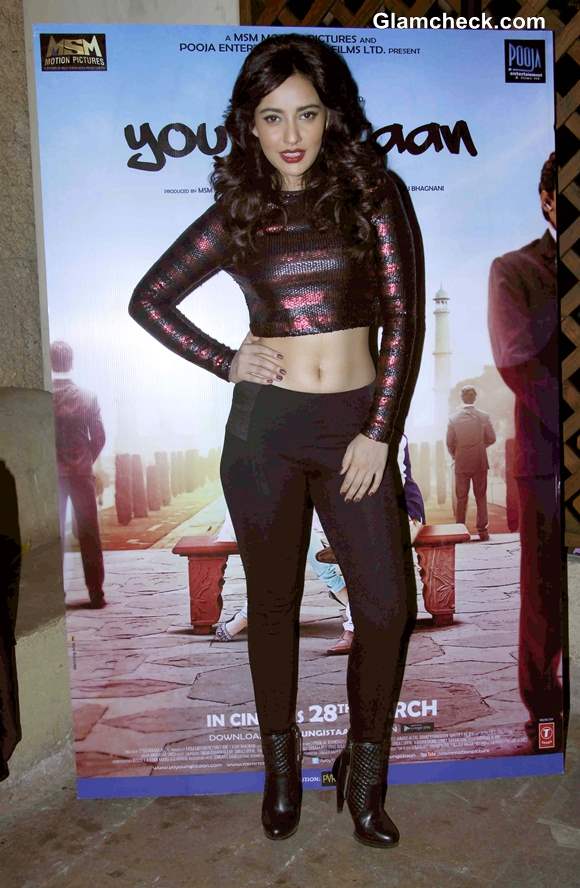 Neha Sharma at Goa Carnival 2014 Announcement
Neha looked hot, happening and ready to party in a full-sleeved cropped top with black and purple bands paired with black leggings. She accessorised with sexy black ankle boots. Her ensemble was sensuously rounded out with large, loose curls and red hot lips.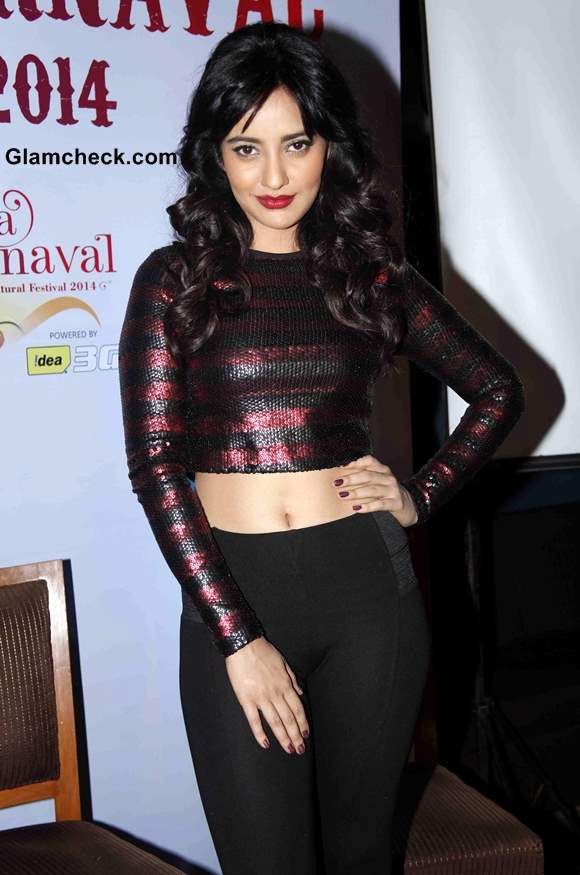 Neha Sharma 2014 pics
The duo seemed to have done some colour coordinating beforehand as even Jacky was sporting the same black-and-purple combo in his pants, shirt and sleeveless jacket get-up.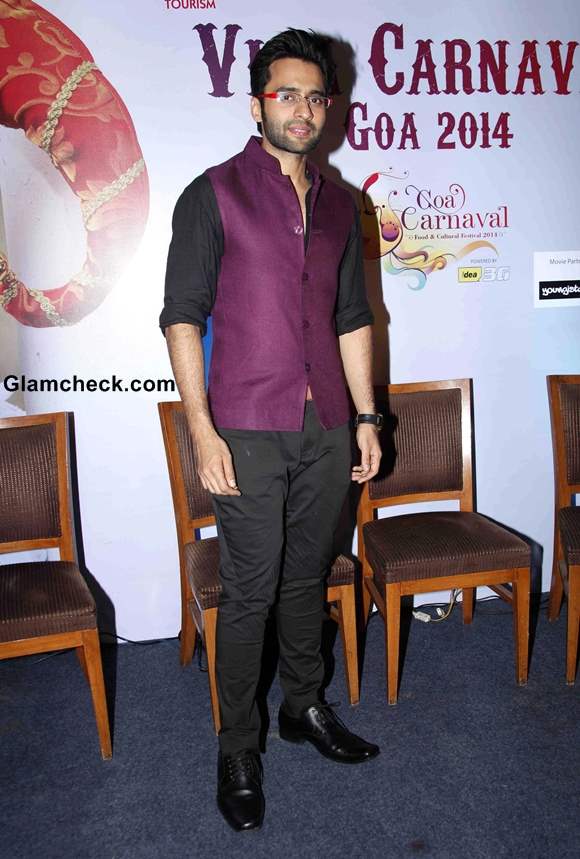 Jacke Bhagnani Announces Goa Carnival 2014
Jacky and Neha were previously seen promoting their movie on dance reality show Boogie Woogie. Directed by Syed Ahmad Afzal, the film also stars comedian Boman Irani as well as late actor Farooque Sheikh who passed away in 2013 after a heart attack. This was his last film.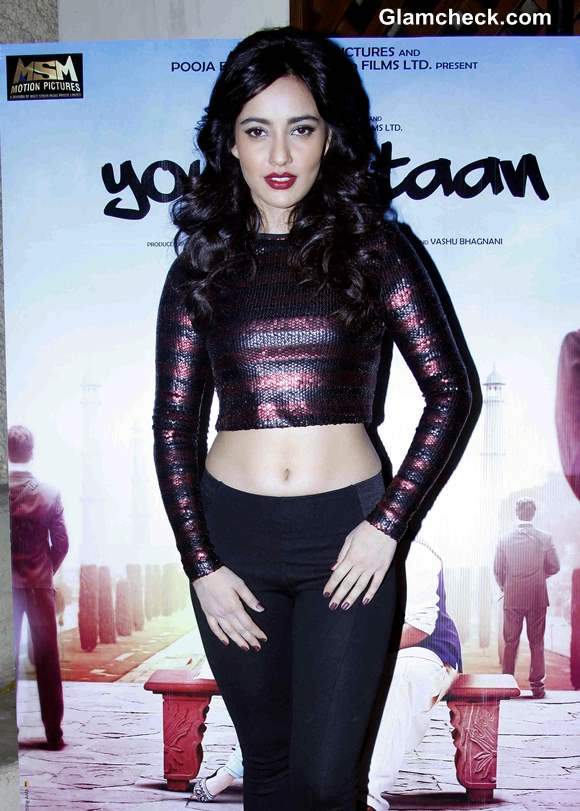 Neha Sharma 2014
 Youngistan releases on March 28, 2014. 
Solaris Images