Bollywood actors Arif Zakaria, Mahi Khanduri and Prashant Narayanan promoted their upcoming film "Dee Saturday Night" in New Delhi, India on February 19, 2014.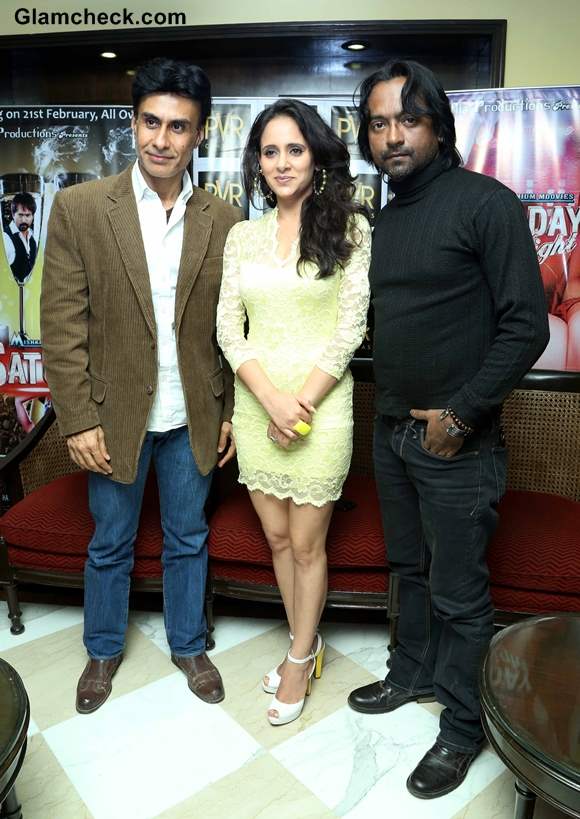 Cast of Dee Saturday Night Promote Film in New Delhi
Mahi looked uber-glam in a lime yellow lace mini dress. The three-fourth sleeves and hemline were sheer, making it a very feminine picture.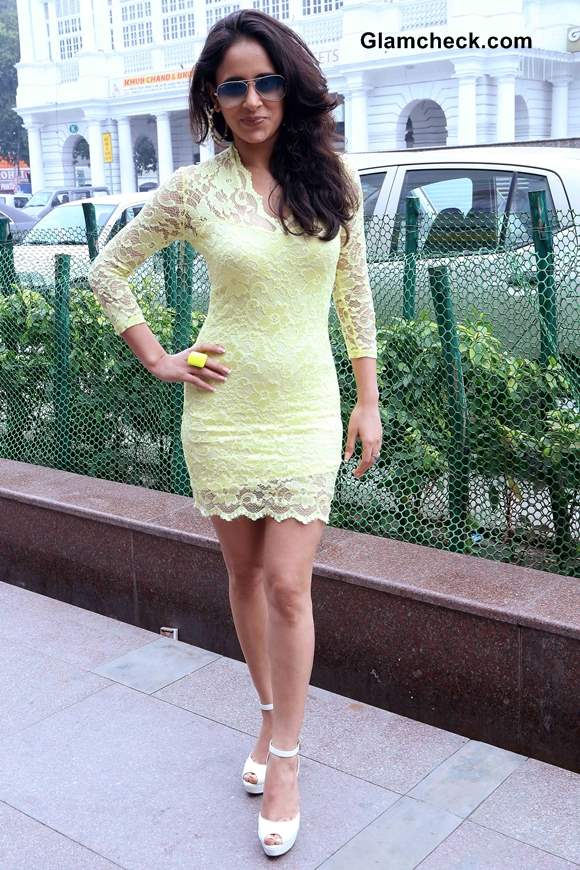 Mahi Khanduri 2014 Dee Saturday Night
She went all matchy with her accessories with yellow ankle-strap peep-toes and a yellow-stoned statement ring. Her sunglasses though were shaded blue –we like the unexpected pop of a different colour! Side-swept curls completed the look.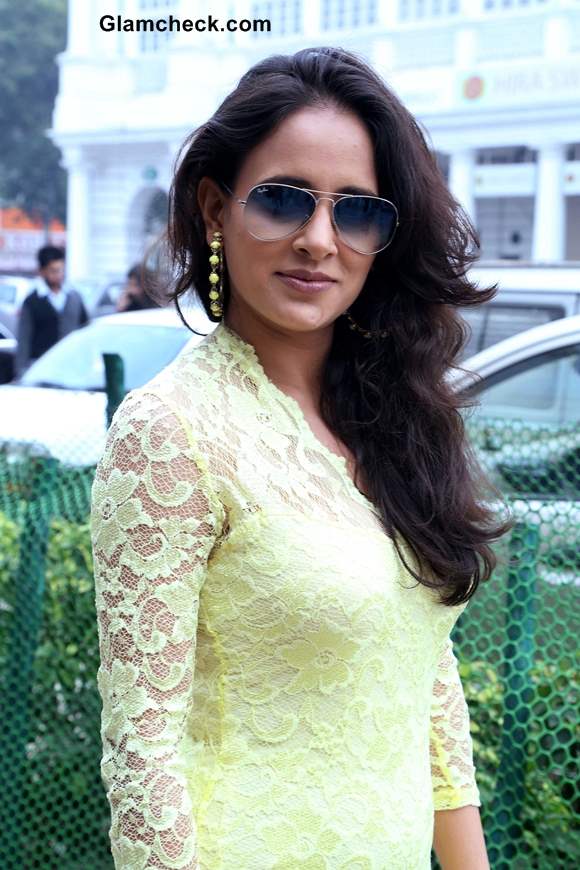 Mahi Khanduri 2014
Arif, who plays the lead role in the film, had a casual but sexy vibe going with his blue jeans, white shirt and tan corduroy jacket while Prashant sported an artsy look in his jeans and jacket with a scarf draped around his neck.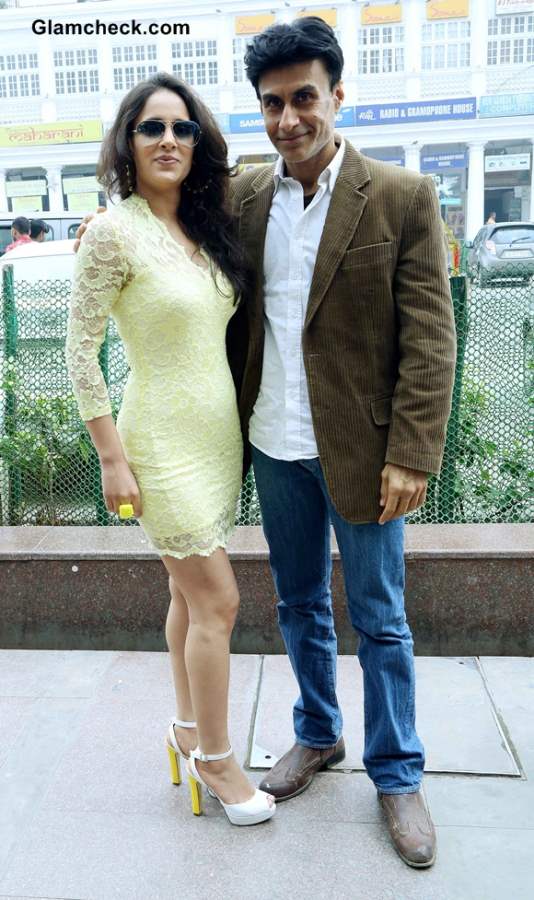 Arif Zakaria and Mahi Khanduri Promote Dee Saturday Night
Dee Saturday Night also stars Nazneen Patel, Aman Verma, Gaurav Dixit, Amit Dimri and Mushtaq Khan. The story revolves around the darker side of the partying lifestyle in urban India.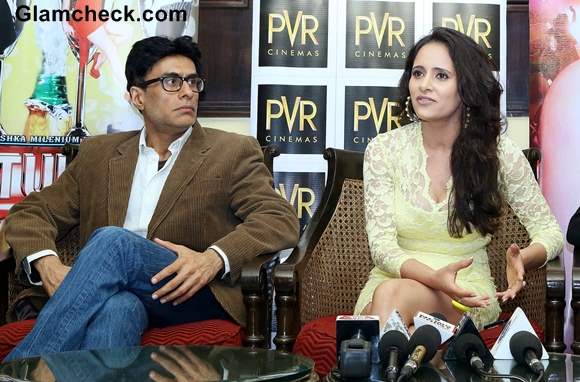 Arif Zakaria and Mahi Khanduri Promote Film Dee Saturday Night
It premieres on February 21, 2014.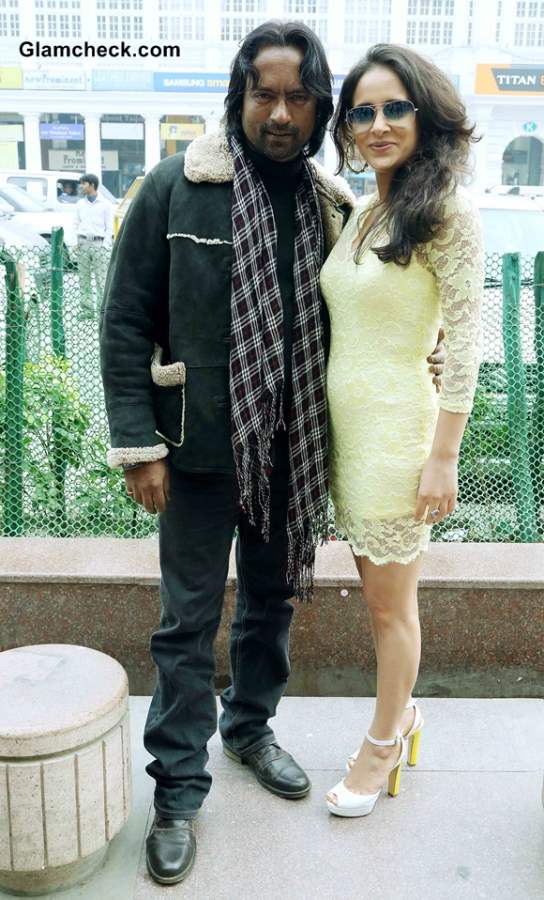 Prashant Narayanan Mahi Khanduri
Solaris Images