Big Boss season 8 got a grand entertainment high as Arjun Rampal and Jacqueline Fernandez entered to promote their new movie 'Roy'. The lead actors of the film came to the Big Boss set in Lonavala for the promotion on 3rd January, 2015.
The two extremely gorgeous actors gave a high octane entertaining performance with Salman Khan joining in to the fun.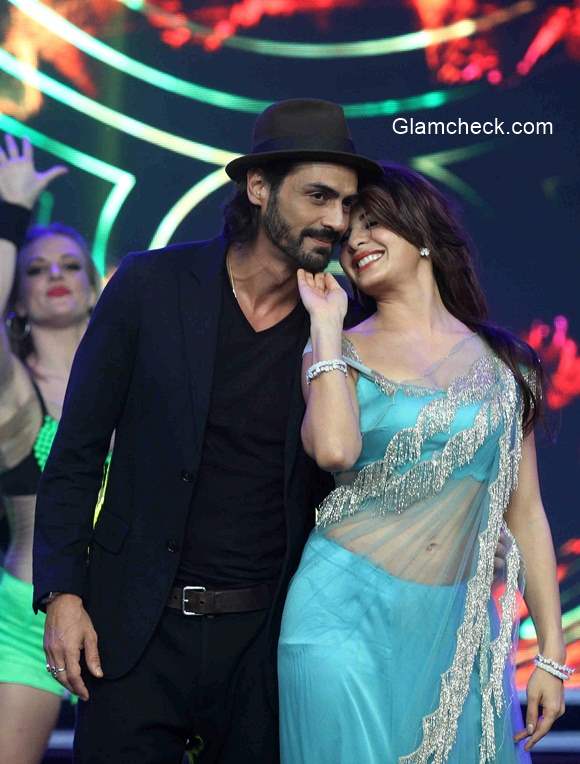 Arjun Rampal and Jacqueline Fernandez sizzles during the promotion of film Roy on the sets Big Boss Season 8
Arjun looked as handsome and dapper as usual in an all black ensemble – casual black tee, black formal trouser with a matching formal jacket, add to that his signature fedora hat; that was a look to die for.
The pretty Jacqueline brought freshness to the show in a light blue contemporary saree featuring a delicate sheer drape. Love the hint of blue on her eyes which teamed with the coral lip color, made for one pretty combination.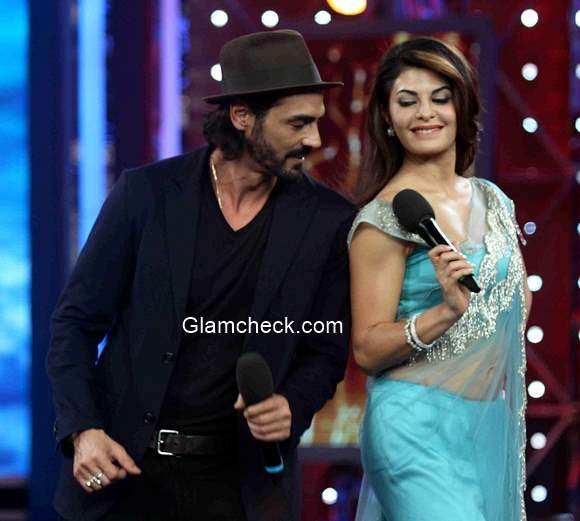 Arjun Rampal and Jacqueline Fernandez promote  film Roy on the sets Big Boss Season 8
Salman was in his usual fun and entertaining mood, he came dressed in a formal dinner jacket complete with a bow-tie.
Arjun earlier tweeted about his fun experience on the sets of Big Boss thanking Salman for his hospitality and added that he was a true rock-star.
The 5 Big Boss 8 champions would be crowned with Farah Khan introducing a new twist to the story with Bigg Boss Halla Bol. She will bring on 5 challengers Rahul Mahajan, Sambhavna Seth, Dolly Bindra, Mahek Chahal and Sana Khan to the show.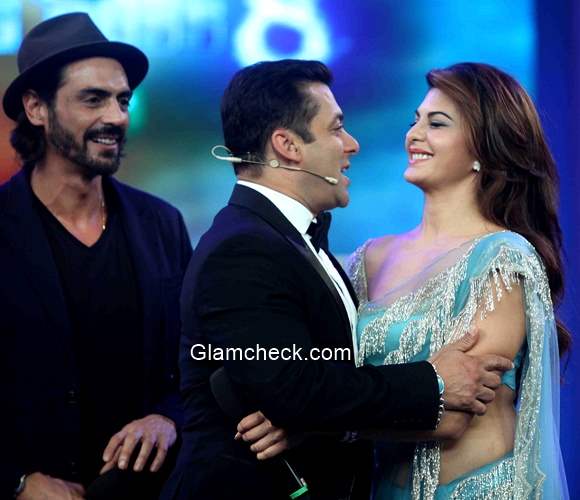 Arjun Rampal and Jacqueline Fernandez on the sets Big Boss Season 8
The episode is set to be a grand one with some much awaited performances by the present contestants along with the ex contestants. Diandra and Gautam will perform on the famous song Galliyan from Ek Villain. Upen Patel will perform with Karishma Patel and Dimpy Mahajan; while Sonali Raut will give a performance with Ali Quli Mirza.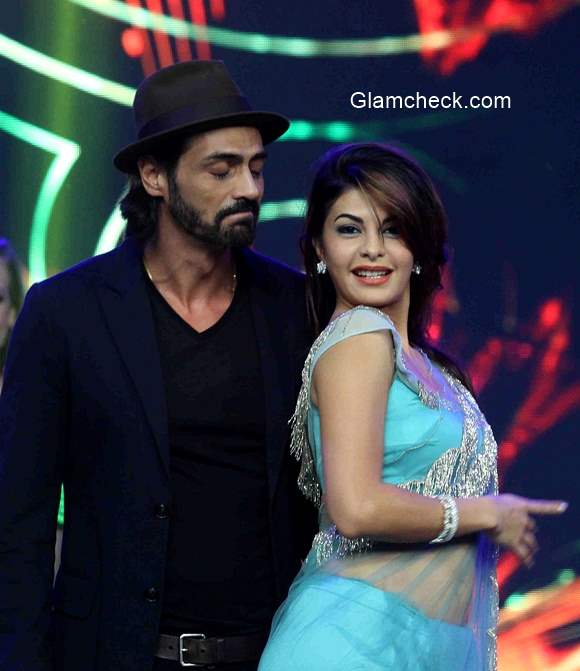 Arjun Rampal and Jacqueline Fernandez promote  film Roy on Big Boss Season 8
Solaris Images