Bollywood actor Alia Bhatt was at the Mumbai School Sports Association (MSSA) Inter school Handball championship prize distribution ceremony at Aazad Maidan in Mumbai, India on January 11, 2014. She was pleased to learn that the very school that she used to attend, Jamnabai Narsee, had won the inter-school tournament.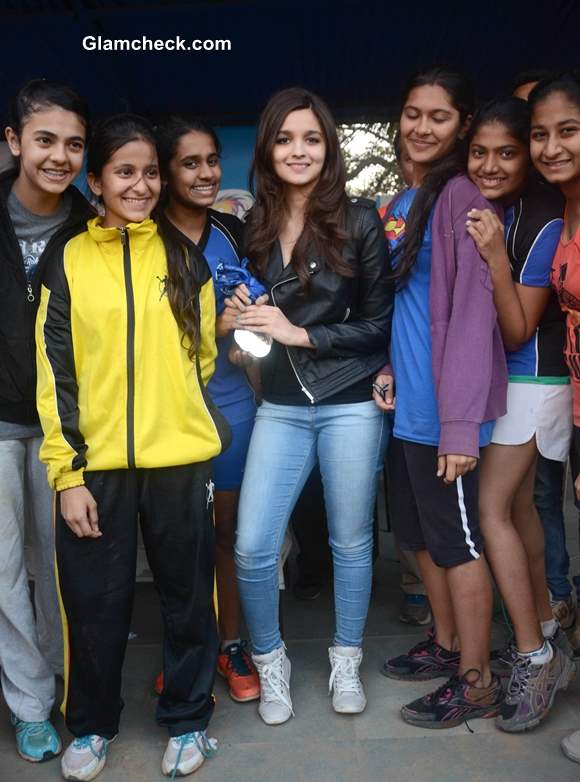 Alia Bhatt at Mumbai School Prize Distribution Ceremony
The Student of the Year star used to play handball in school when she was just 11. So coming to this ceremony was a pleasant experience for her, she said, as she got to relive the fun times she had as a youngster.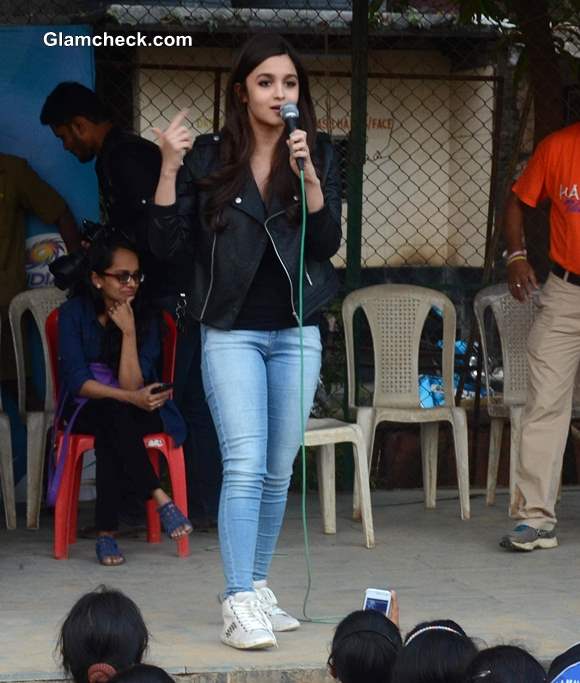 Alia Bhatt Casual style at Mumbai School Prize Distribution Ceremony
She related that at the time, everyone wanted to get into the football team because the sport received a lot of media coverage which made it quite popular. Seeking a challenge, Alia decided to join the handball team as she found the game to be tougher. She recalled her team winning a gold medal at the same venue a decade ago, a memory that brought a reminiscent look and smile to her face.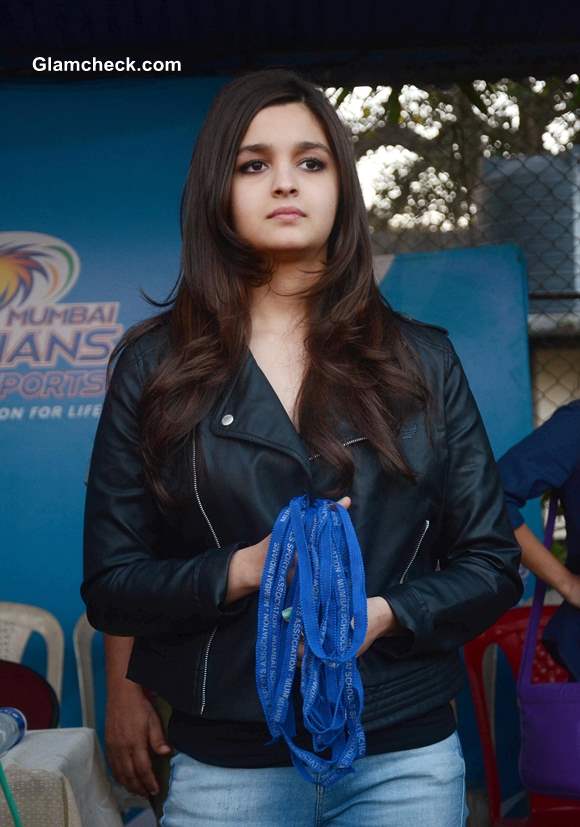 Alia Bhatt Pictures at Mumbai School Prize Distribution Ceremony
Alia managed to look quite the youngster still in light blue skinny jeans, a black tee, black leather biker jacket and white sports shoes. Natural-looking wavy hair and natural makeup took away from her glam Bolywood avatar almost completely and made her seem like just one of the girls.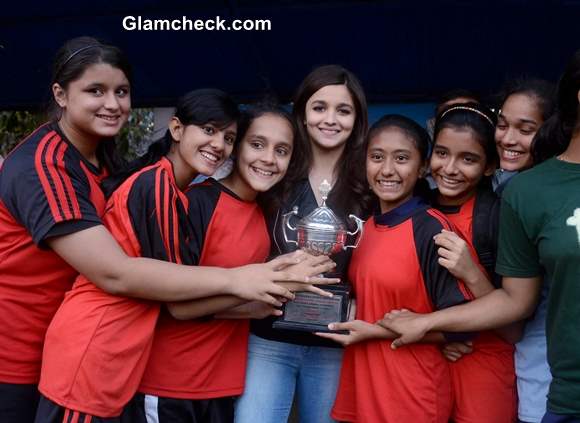 Alia Bhatt 2014 at Mumbai School Prize Distribution Ceremony
She spent her time at the event distributing prizes and taking photos with the prize-winning teams.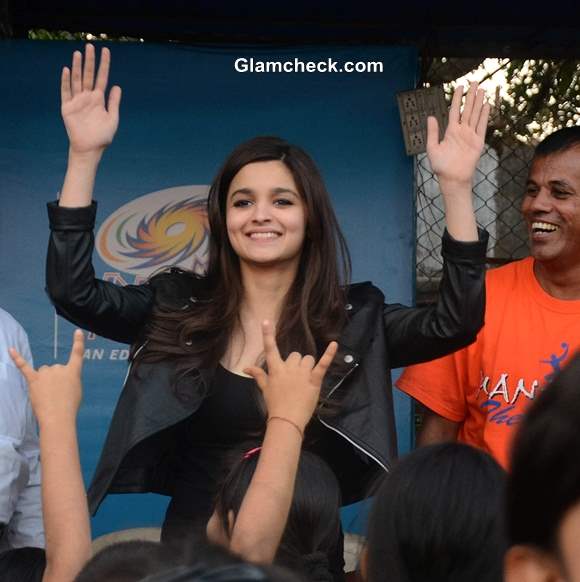 Alia Bhatt 2014 pics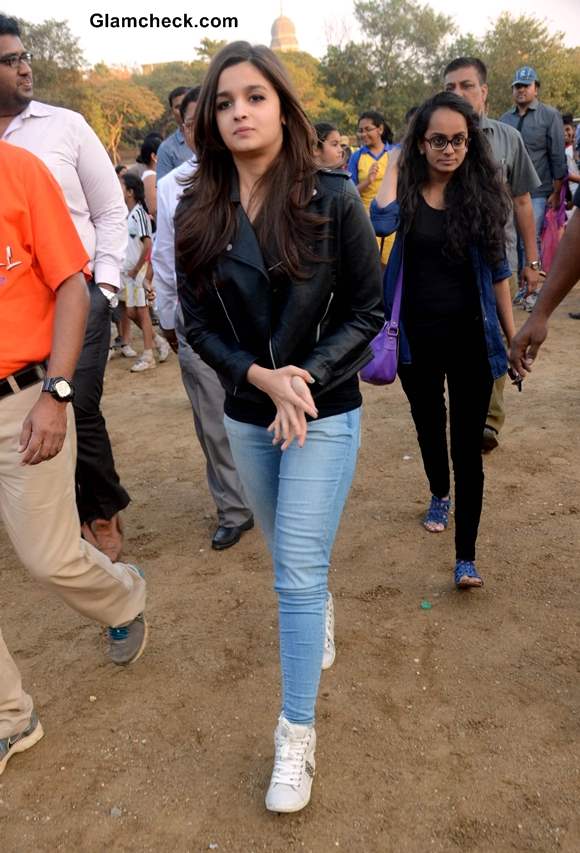 Alia Bhatt 2014 casual style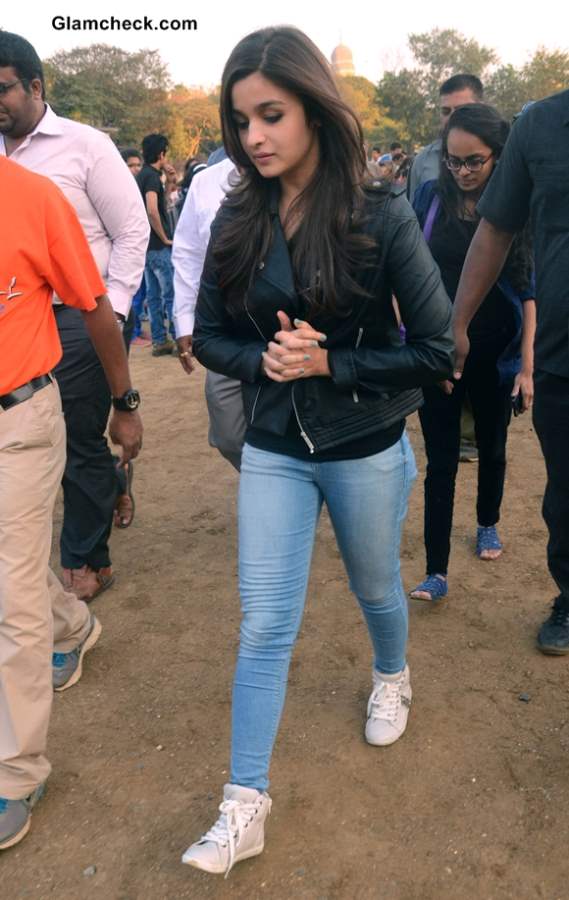 Alia Bhatt 2014