Priyanka Chopra is no doubt one of the few Bollywood celebs who have been rocking the crop top look. She was spotted at Filmistan Studio in Mumbai, August 19, 2014 in yet another daring crop top look. This time, PeeCee proved to be a good example of how even with a perfect hot bod like hers, you can go seriously wrong with your crop top.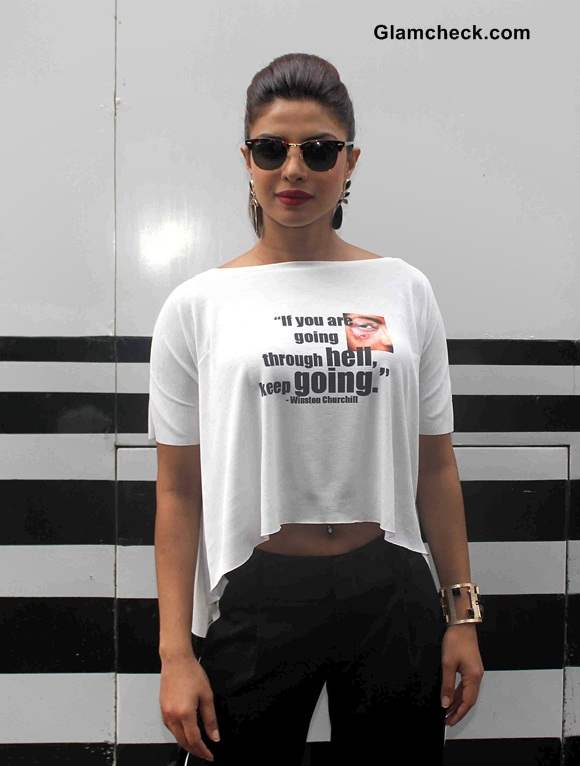 Priyanka Chopra –  Crop Top Look  
The custom made white top had prints of Mary Kom's character from the film 'Mary Kom' and Winston Churchill's line "If you are going through hell, keep going". The top makes the upper body look quite bulky – perhaps a different neckline would have worked. Oh yes, we do see the printed 'P' at the back. But seriously, peek-a-boo midriff and belly button piercing? A Big No!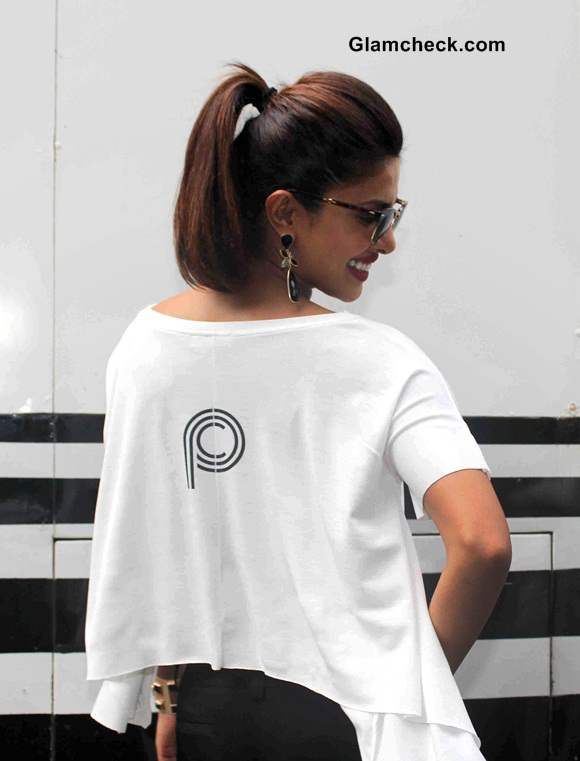 Priyanka Chopra in a Crop Top 2014 pics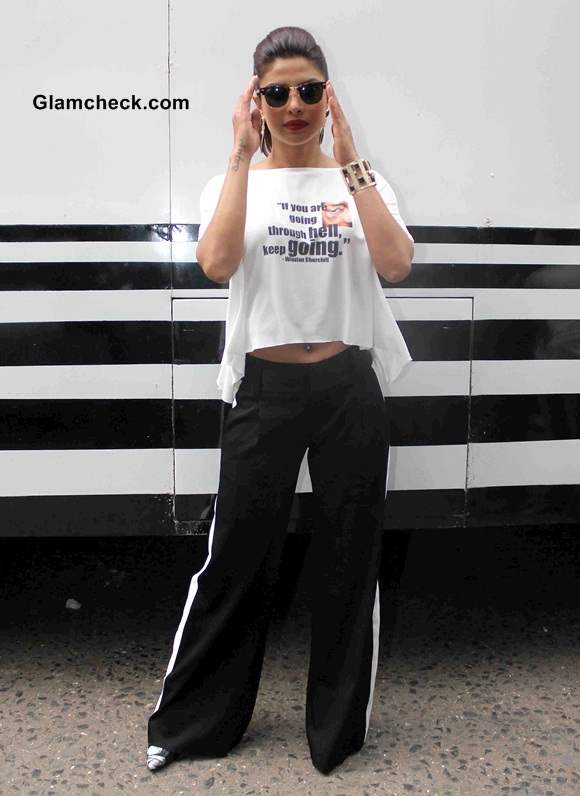 Priyanka Chopra in a Crop Top
Priyanka Chopra decided to pair her top with black wide-legged Alice + Olivia pants and a pair of pumps.
Girls, here's the deal – you never pair a loose flowy top like this with loose-fitted or bulky bottoms. Unless of course, you're trying to look like the next Samurai in town!
[P.S – with loose cropped tops like this, try these styling tips:
Throw it over a body-con dress or
Wear it over a form-fitting maxi or
Layer it over light and thin fabrics.
For tops to pair with bulky bottoms, you will want to go for a more fitted top like a bustier crop top.]
We can't complain about the sleek, high-ponytail hairstyle but even those perfect red pout and the gorgeous Atelier Mon jewellery somehow seemed out of place. Maybe it's just us, but Pee Cee's latest crop top look doesn't work at all.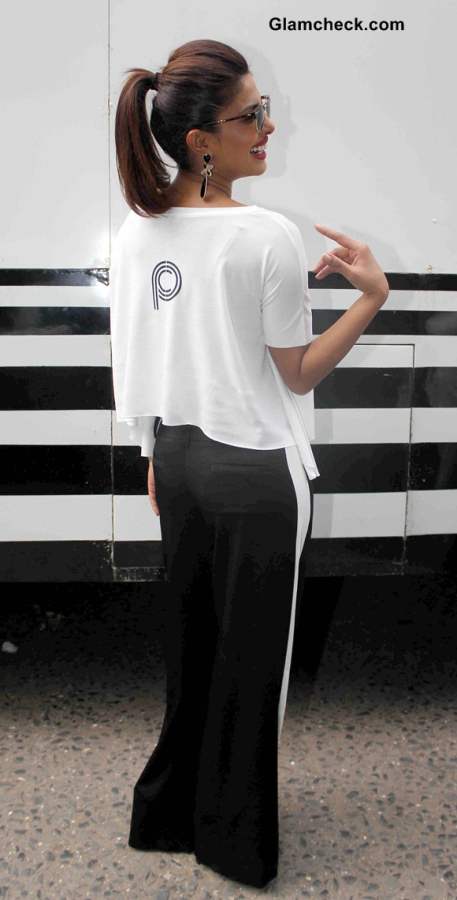 Priyanka Chopra in a Crop Top 2014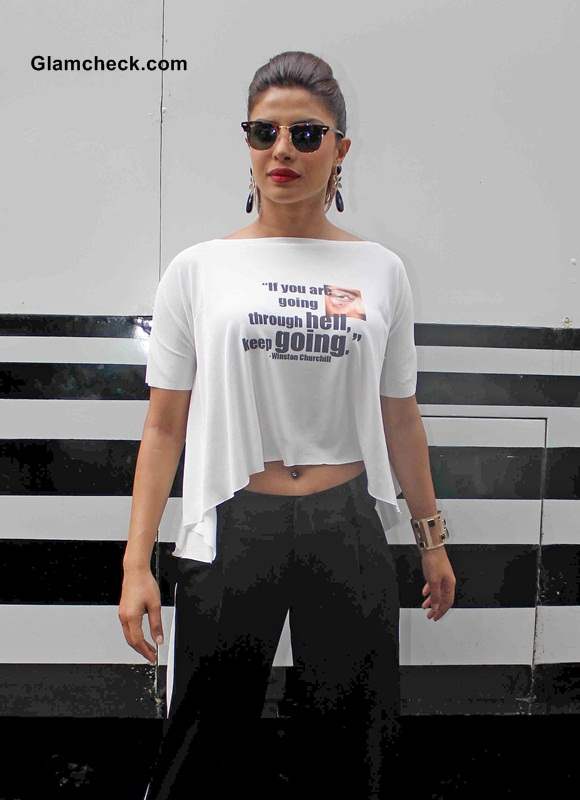 Priyanka Chopra Crop Top 2014 style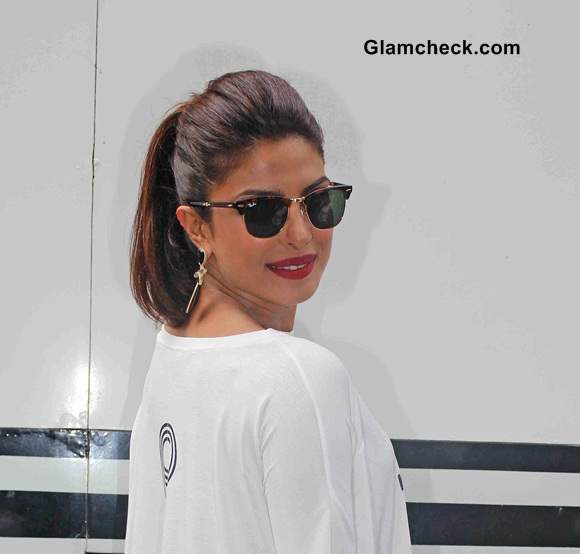 Priyanka Chopra 2014
Solaris Images