Bollywood actors Juhi Chawla and Madhuri Dixit were on the sets of Boogie Woogie Kids Championship in Mumbai, India on February 20, 2014 to promote their much-anticipated upcoming film "Gulaab Gang".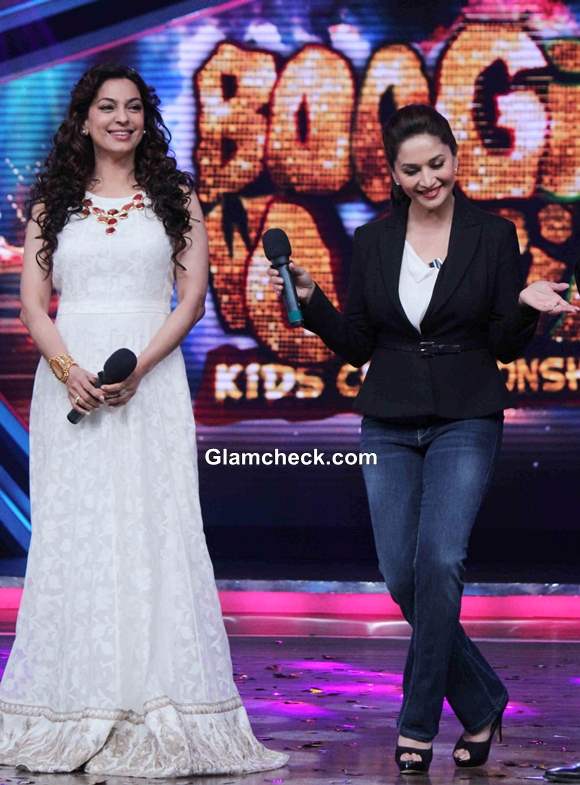 Juhi and Madhuri Hit the Sets of Boogie Woogie
The iconic stars are contemporaries from the 90s and it always sends s nostalgic thrill down the spine to watch the two of them together. What was especially interesting at this event was to see both their outfits side by side embodying the very qualities that make them the sweethearts of many.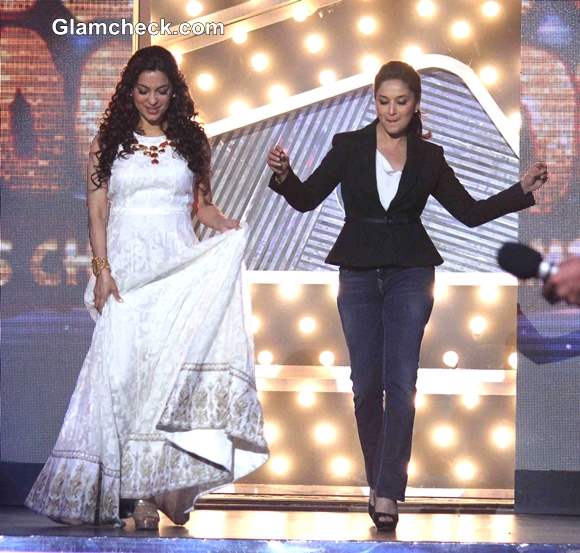 Madhuri and Juhi on the Sets of Boogie Woogie
Dancing queen Madhuri was chic, modern and sassy in blue jeans, a white shirt and a very smart black belted blazer. Black peep-toes were an expected but totally apt complement to the ensemble as were her diamond stud earrings and black-stoned ring. A simple ponytail and a red lippie rounded out her look.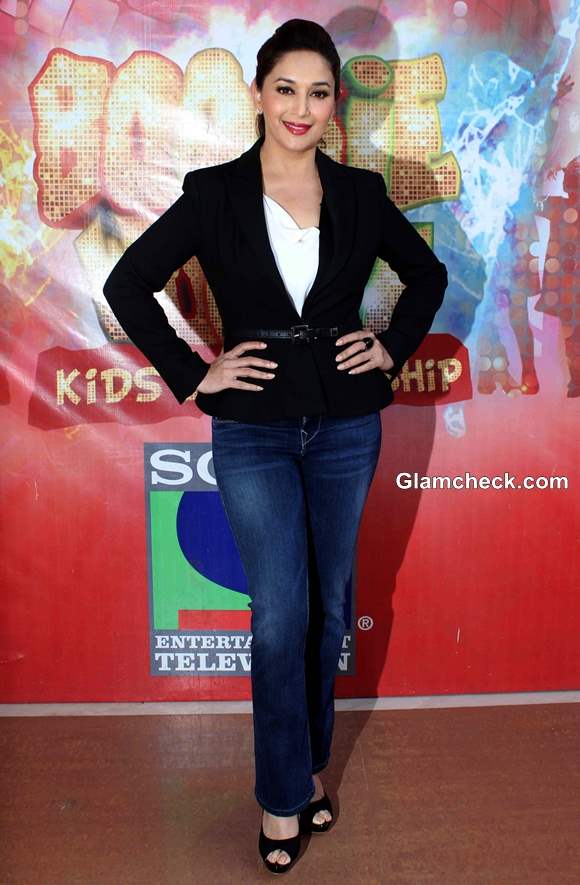 Madhuri Dixit at Boogie Woogie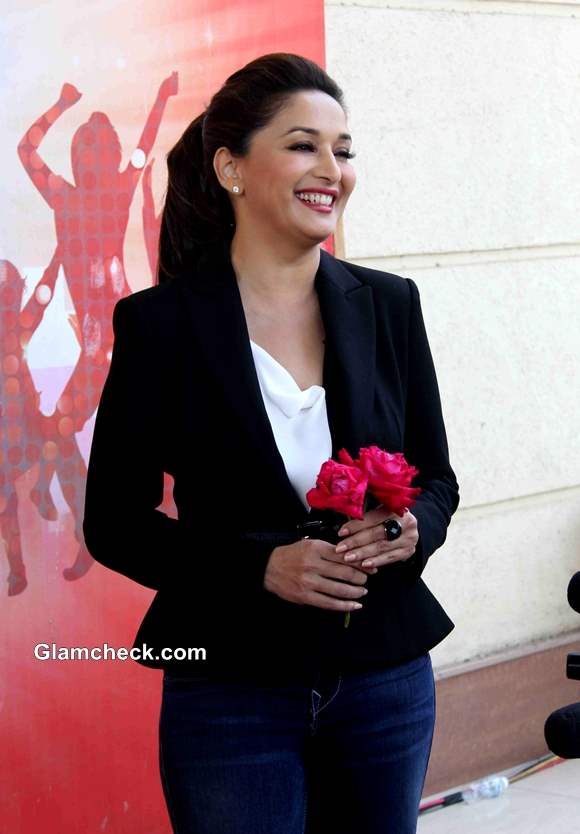 Madhuri Dixit 2014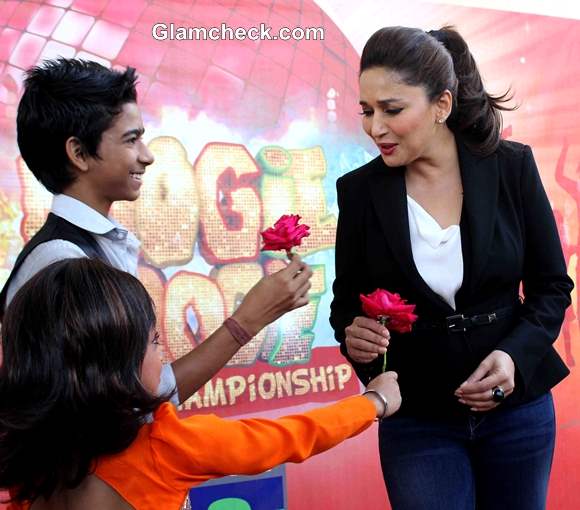 On the Sets of Boogie Woogie Madhuri Dixit
Meanwhile, Juhi looked like the quintessential sweet girl in a floor-sweeping, sleeveless white dress with a border embellished with dull-gold embroidery. She chose interesting accessories – a statement necklace, gold cuff and gold platform heels. A cascade of ringlets tumbled down her shoulders, accentuating her natural makeup and ever-present smile.
Juhi Chawla Promotes Gulaab Gang on the Sets of Boogie Woogie
The duo had great chemistry on-stage which just makes you pooh-pooh all the speculations about them still being rivals off-screen. In fact, the two actresses have had nothing but respectful things to say about each other including how much they enjoyed working together.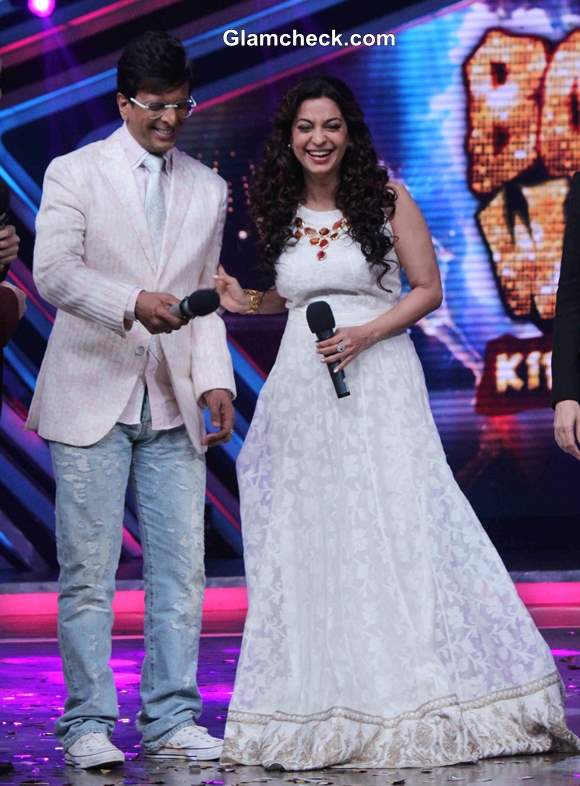 Juhi Chawla at Boogie Woogie
Gulaab Gang releases on March 7, 2014. Meanwhile, you can catch Madhuri and Juhi on Boogie Woogie this weekend.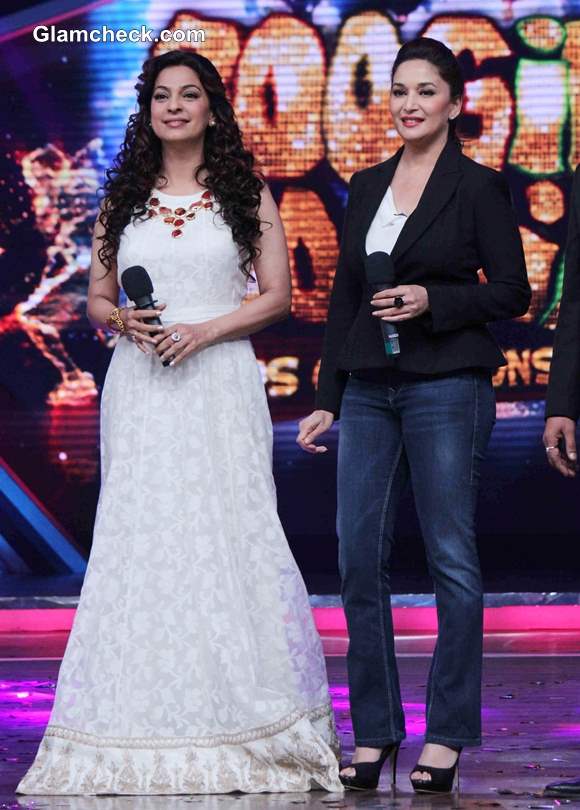 Juhi Chawla and Madhuri Dixit Promote Gulaab Gang at Boogie Woogie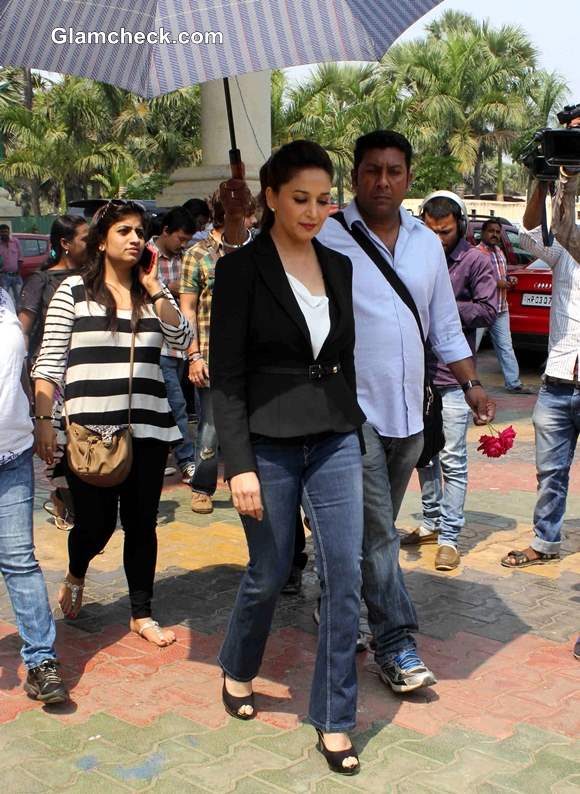 Madhuri Dixit Promotes Gulaab Gang at Boogie Woogie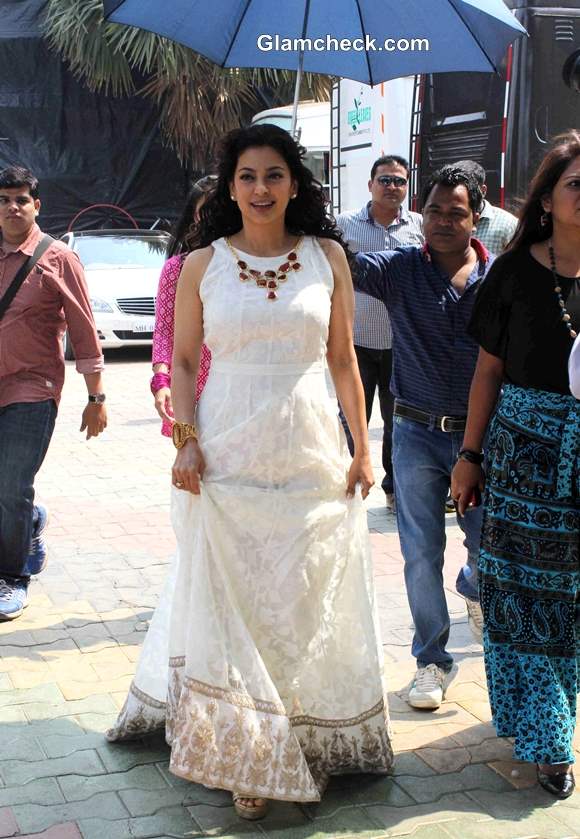 Juhi Chawla Promotes Gulaab Gang at Boogie Woogie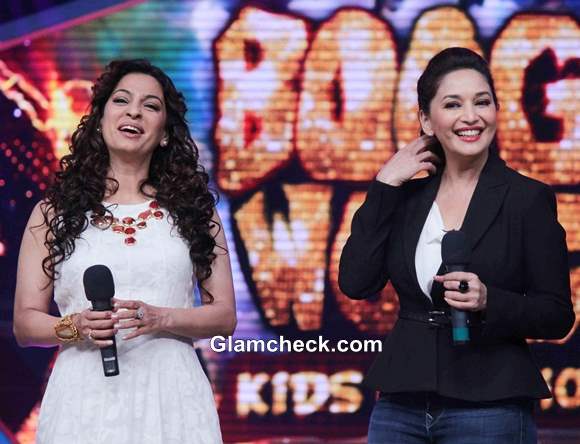 Juhi and Madhuri at Boogie Woogie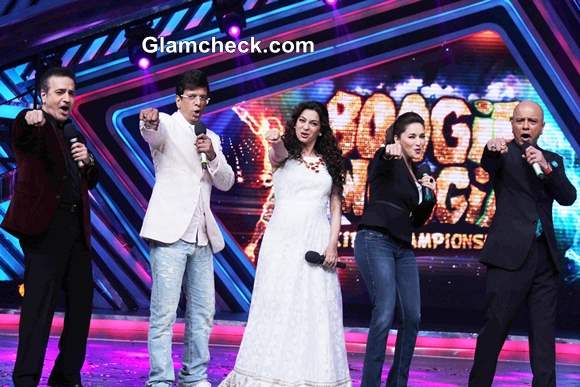 Juhi and Madhuri Hit on the Sets of Boogie Woogie
Solaris Images