The special screening of the film "Queen" in Mumbai, India on February 28, 2014 saw many B-town fashionistas turn up in their casual best.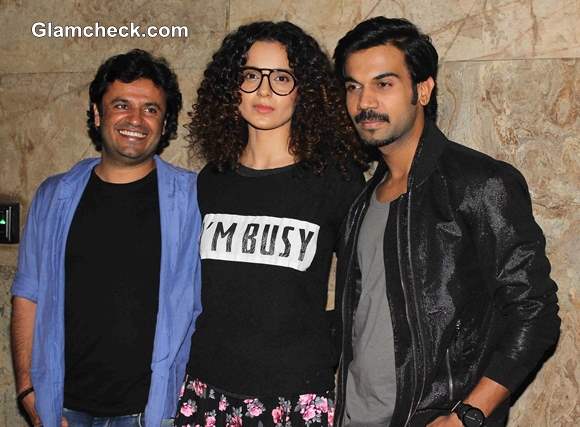 Vikas Bahl, Kangana Ranaut and Rajkumar Rao
Star of the movie Kangana Ranaut sported a sexy nerd look in a black sweatshirt with the words I'm Busy emblazoned across the front, a floral skirt, knee-high black boots and large black frames giving company to her abundant curls.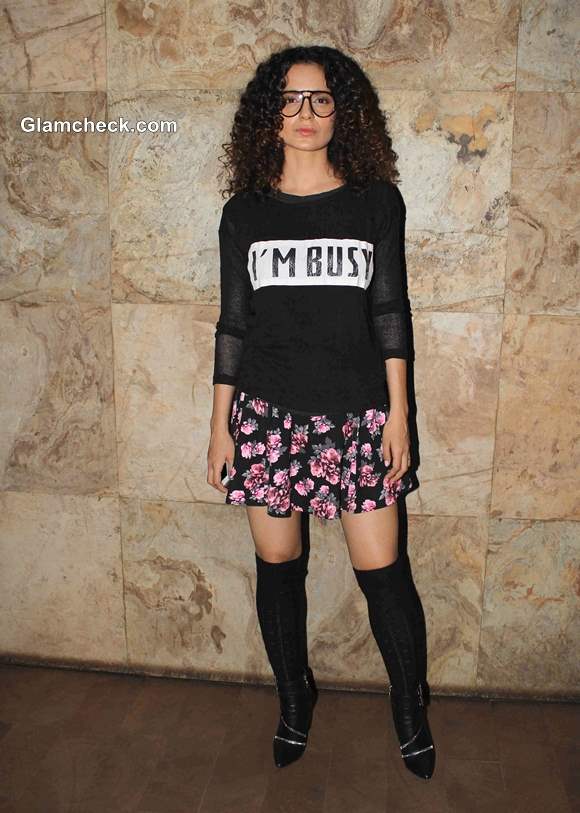 Kangana Ranaut at Special Screening of Queen
Dia Mirza kept things sweet and simple in a purple salwar kameez, dangle earrings and gold flats.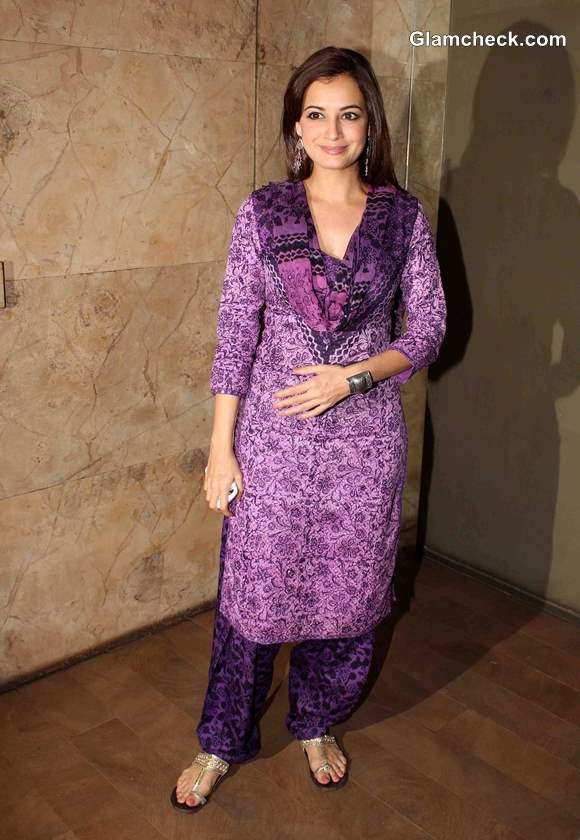 Dia Mirza at Special Screening of Queen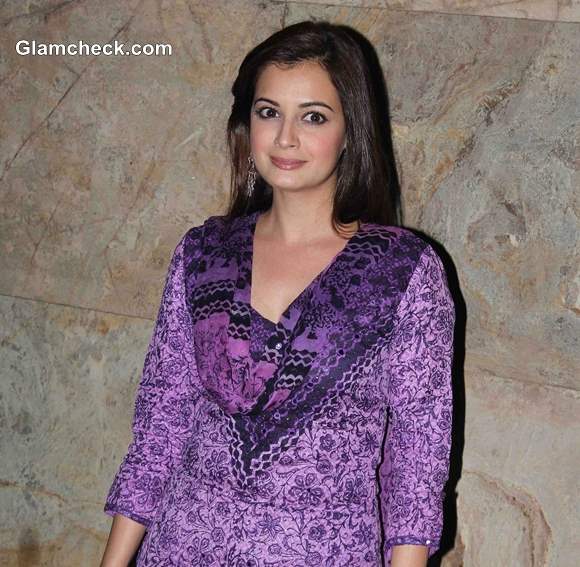 Dia Mirza 2014
Huma Qureshi went with a monochrome look dominated by black. She wore black pants with a striped black and white top, accessorizing the look with a black handbag, black bellies and dangle earrings.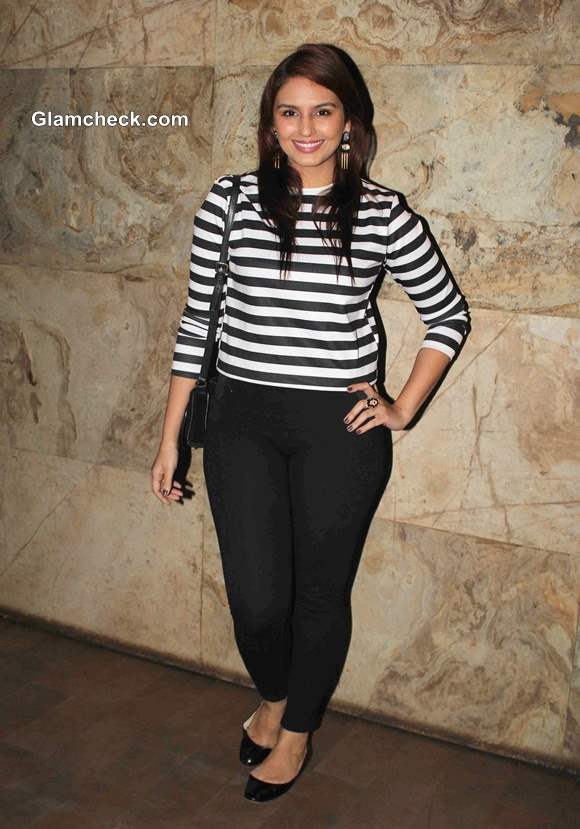 Huma Qureshi at Special Screening of Queen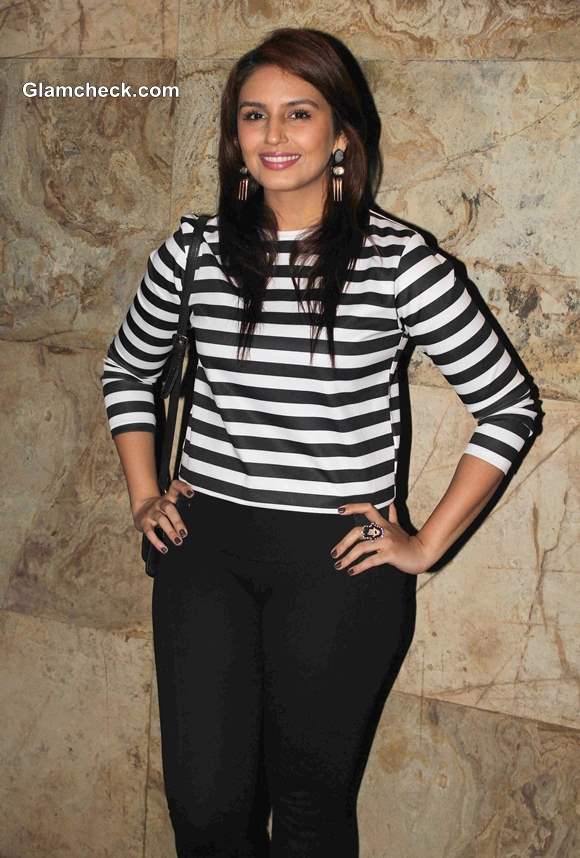 Huma Qureshi 2014
Karishma Tanna was exuding some sultry chic in distressed jeans and a black top with lace sleeves. She added touches of glamour with black pumps and a tan handbag. Beachy curls completed her look.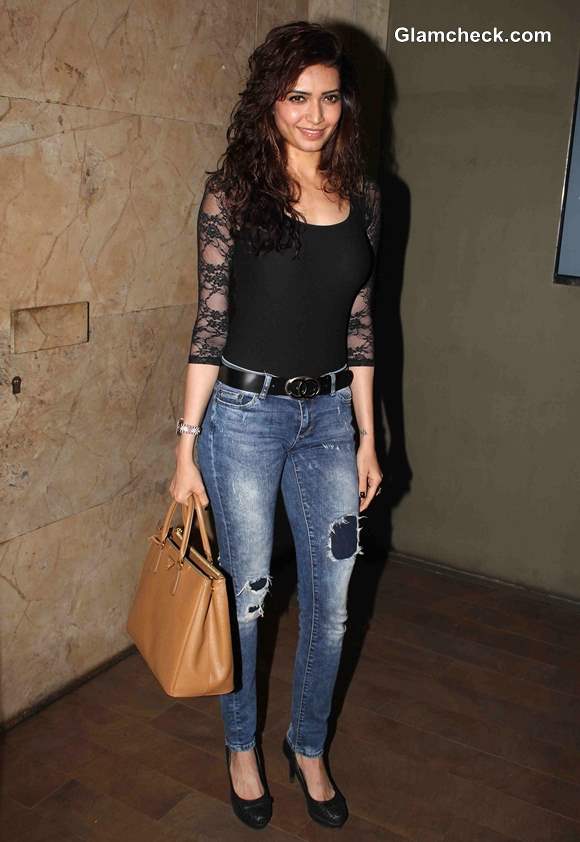 Karishma Tanna at Special Screening of "Queen"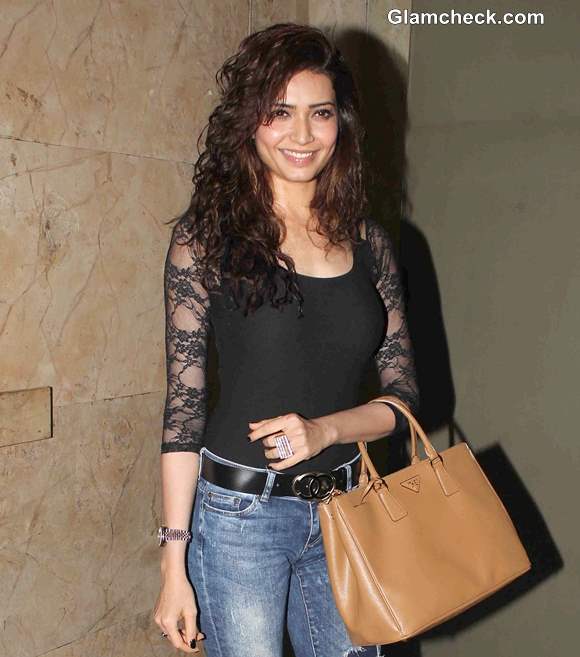 Karishma Tanna 2014
Richa Chadda was another pretty gal who preferred keeping things simple. Her little black dress was a classic while the aquamarine pumps were inspired. A side-swept ponytail offered just the right amount of elegance and playful youthfulness.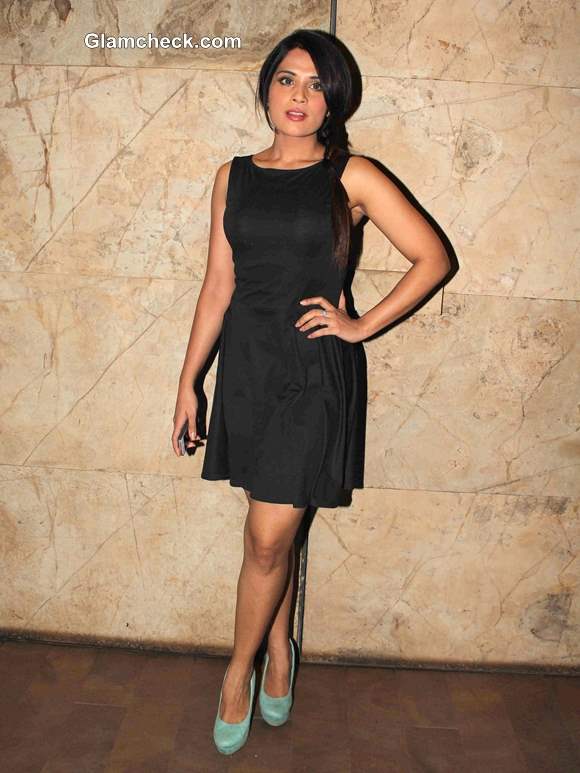 Richa Chadda at Special Screening of "Queen"
Sonakshi Sinha was spotted at the screening in a floral wrap dress with black strappy slippers. It wasn't her best look because the skirt was too short to look good on her. Ah, but for some more fabric on the hem.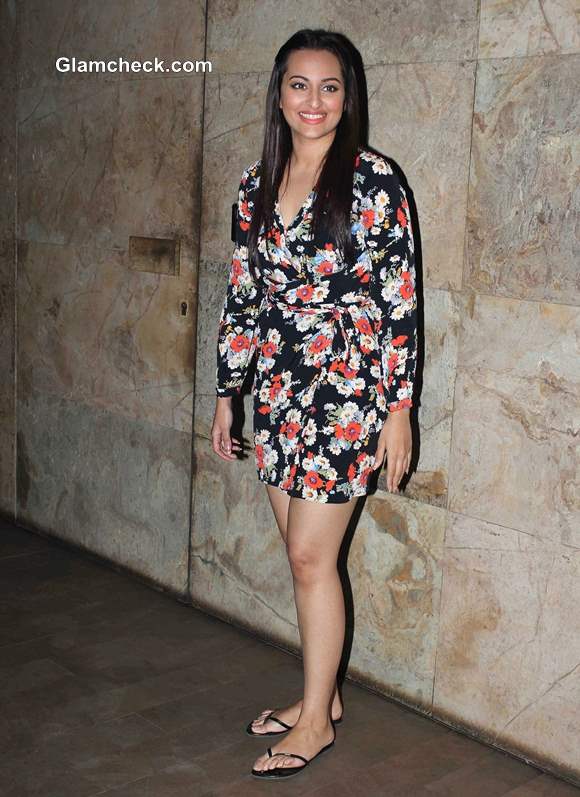 Sonakshi Sinha in dress 2014
We don't think we've ever seen Sophie Choudhry badly dressed. She went with a casual look in blue jeans and a full-sleeved, loose-fitting floral print top, the latter giving out a bit of a retro vibe.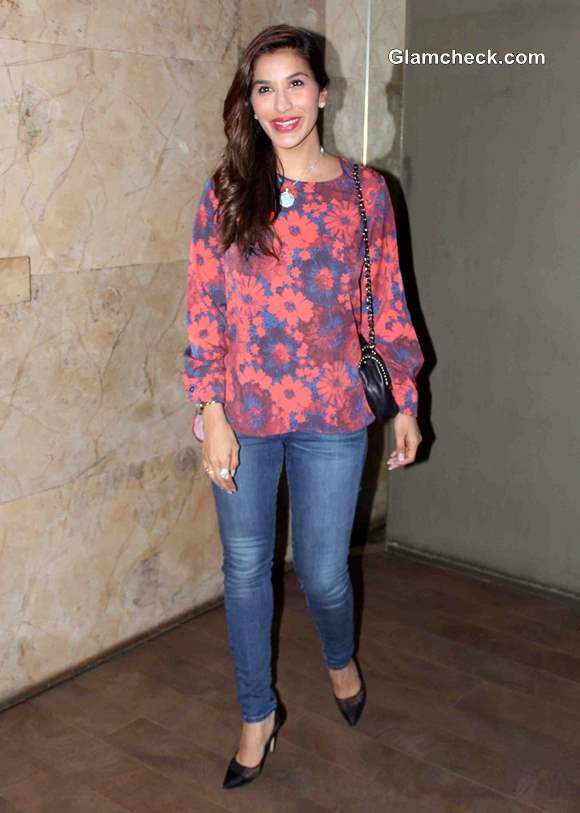 Sophie Choudry 2014
She rounded out the look with minimal jewellery, side-swept curls and pointy black pumps. 
Solaris Images