Bollywood actress Jacqueline Fernandez inaugurated the new cosmetic dental clinic SmileBar in Mumbai, India on March 11, 2014. And, of course, she looked coquettish while she was at it.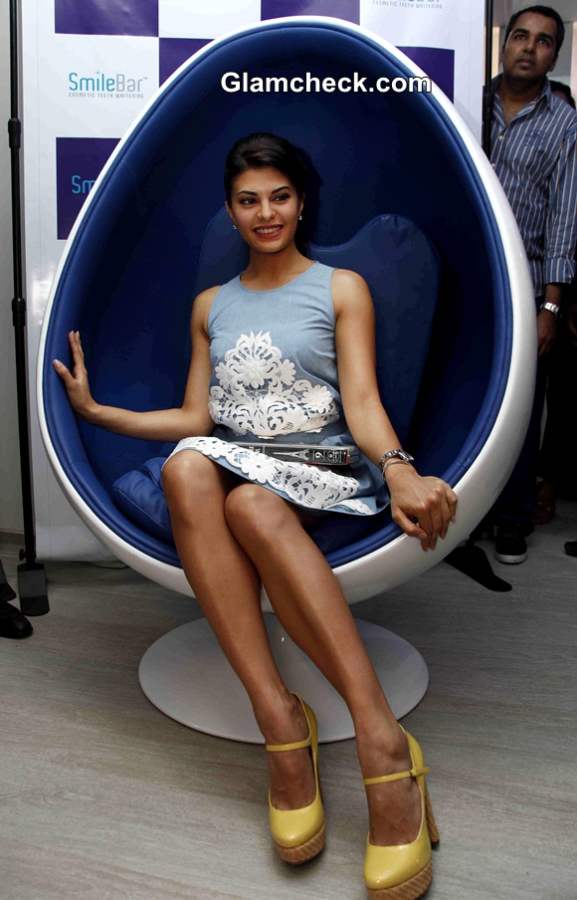 Jacqueline Fernandez in Moschino at SmileBar Inauguration
Jacqueline wore a pale blue skirt that featured white lace applique, paired with a matching sleeveless blue top. Both pieces are from Moschino Cheap & Chic, a brand she enjoys wearing over and over. With good reason. The color is perfect for the season, the outfit is high on style but down-to-earth, and it has done a marvellous job of combining just the right amount of casual with fashionable.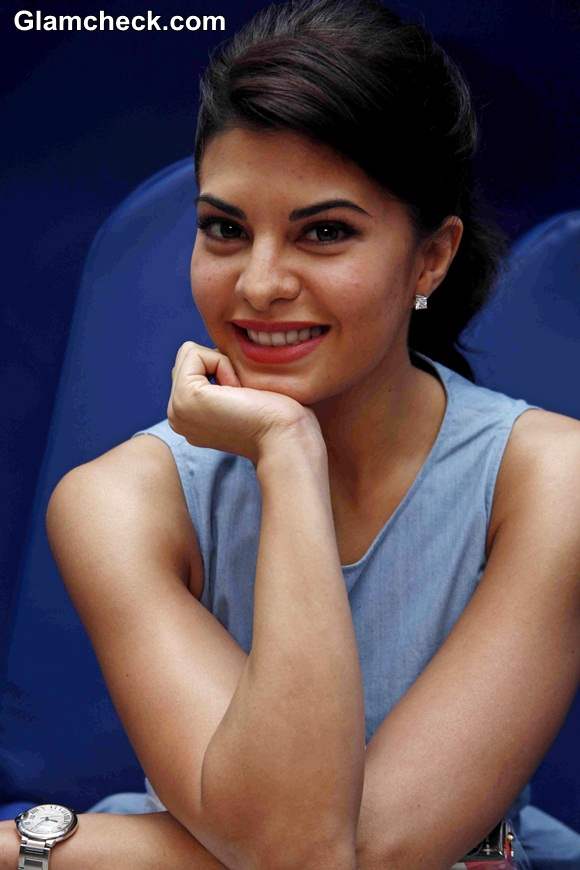 Jacqueline Fernandez at SmileBar Inauguration
Jacqueline Fernandez 2014 at SmileBar Inauguration
She accessorized with diamond stud earrings, a large silver watch and a silver bracelet. And no, that's not a book she's toting around – it's a clutch made to look like a book from the house of Kate Spade. Natural makeup and a curly ponytail completed the ensemble.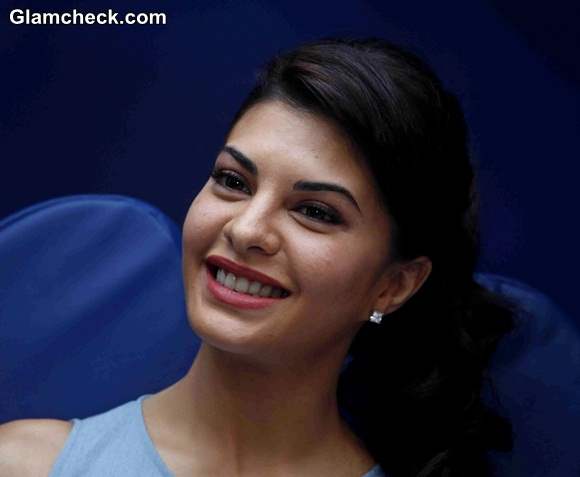 Jacqueline Fernandez 2014
The Sri Lankan beauty said that she found SmileBar very interesting and was glad that she had gotten the chance to see it. She went on to say that having good teeth can make you look younger and better.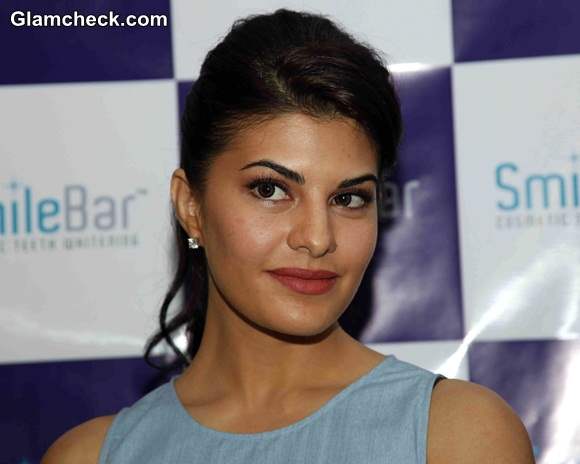 Jacqueline Fernandez 2014 pics
The 28-year-old star is currently shooting for Kick with fellow actor Salman Khan. 
Solaris Images