Bollywood actress Neha Dhupia displayed a fabulous creation by fashion designer Payal Singhal during her show at the Lakme Fashion Week (LFW) Summer/ Resort 2014 at the Grand Hyatt in Mumbai, India on March 13, 2014.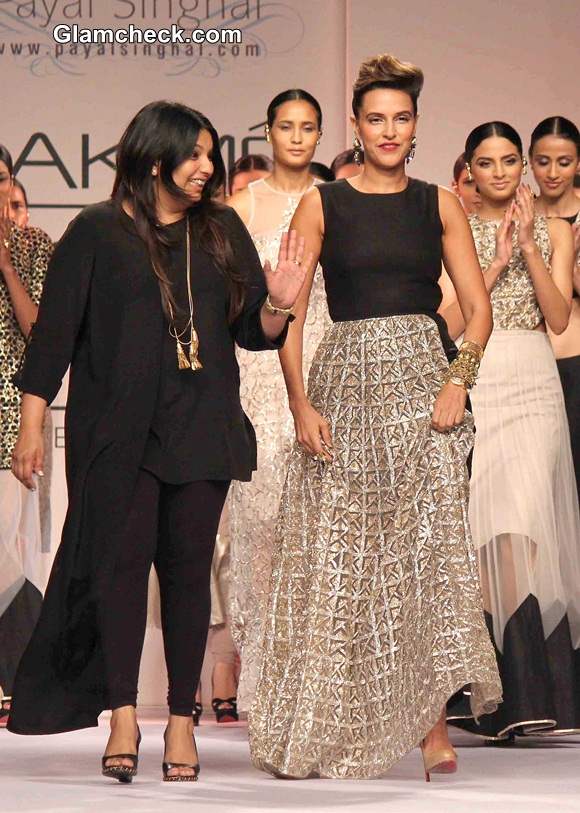 Neha Dhupia for Payal Singhal's 'Lady Sahara' at LFW S-R 2014
The collection – Lady Sahara – was inspired by French Moroccan architecture and this was quite apparent in the outfit Neha wore. It consisted of a one-piece, sleeveless, all-black creation that looked very like an evening gown. This had an overlay on the skirt featuring rich gold, bronze and silver patterns. The high-waist overlay left uncovered one-fourth of the skirt on the side which made for a striking contrast against the elegant, classic black.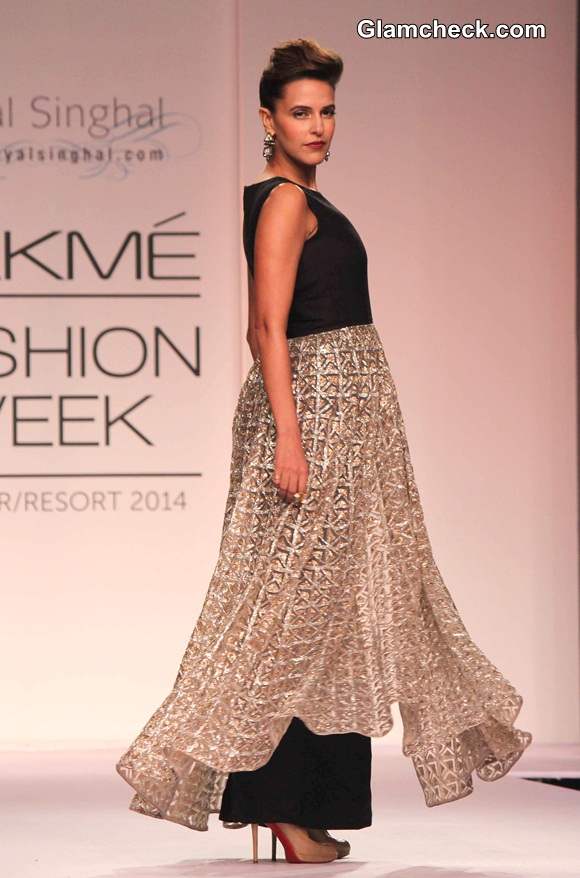 LFW S-R 2014 Neha Dhupia
It was a delectable fusion number – a style that is quite popular and that will see many imitators in the coming months, we're sure.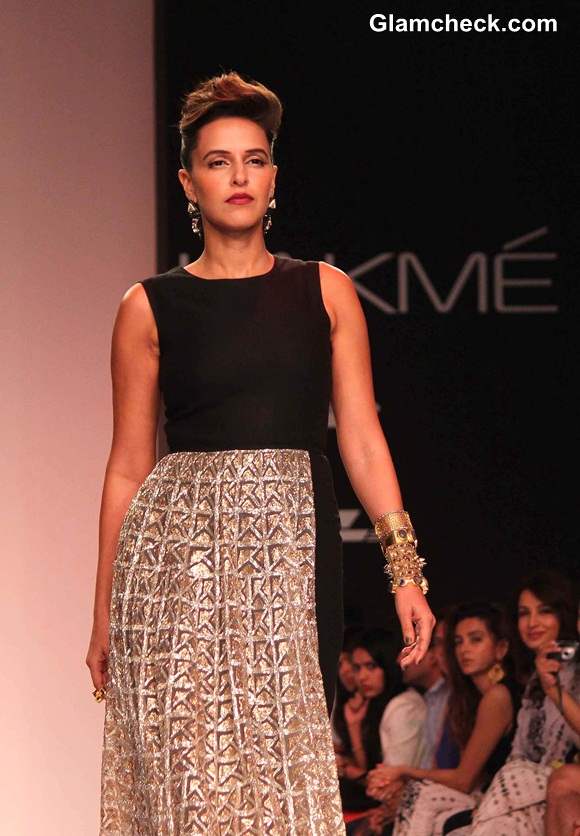 LFW S-R 2014 Neha Dhupia for Payal Singhal
To accessorize, Neha wore a number of gold cuff bracelets on just the left hand which went halfway up her forearm. She also wore nude heels and exotic dangle earrings, the latter accentuating the sassy braided Mohawk that this look was styled with.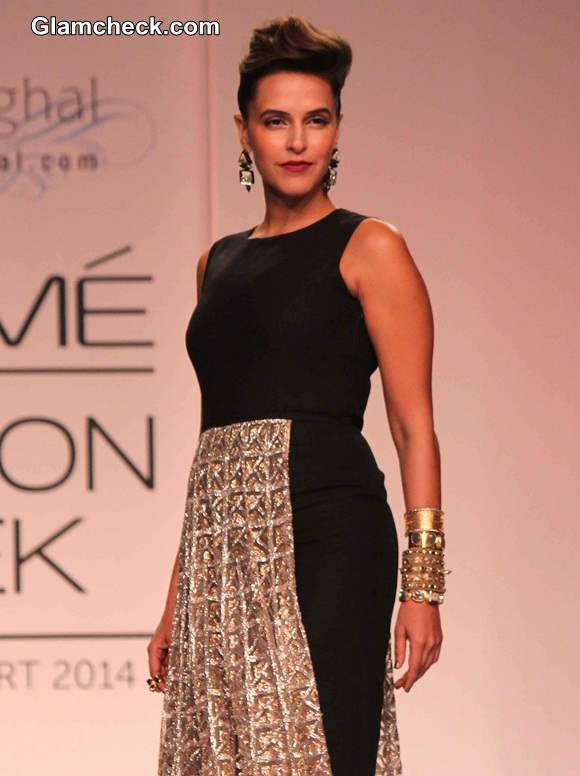 LFW S-R 2014 Neha Dhupia for Payal Singhal show
This ensemble was flawless and Neha was on fire as she strutted her stuff on the runway. A fitting end to Payal's enviable show.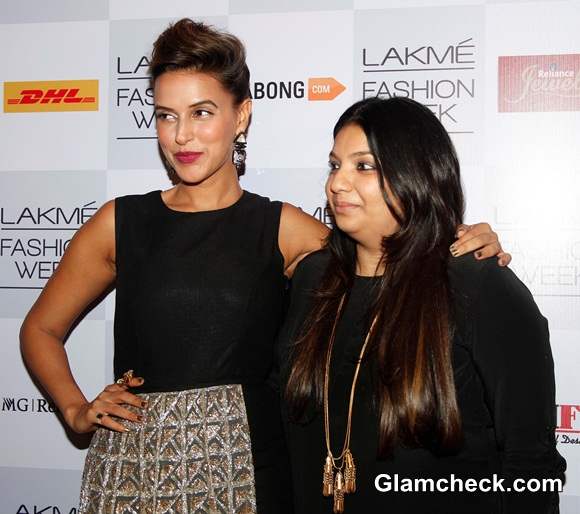 LFW S-R 2014 Neha Dhupia Payal Singhal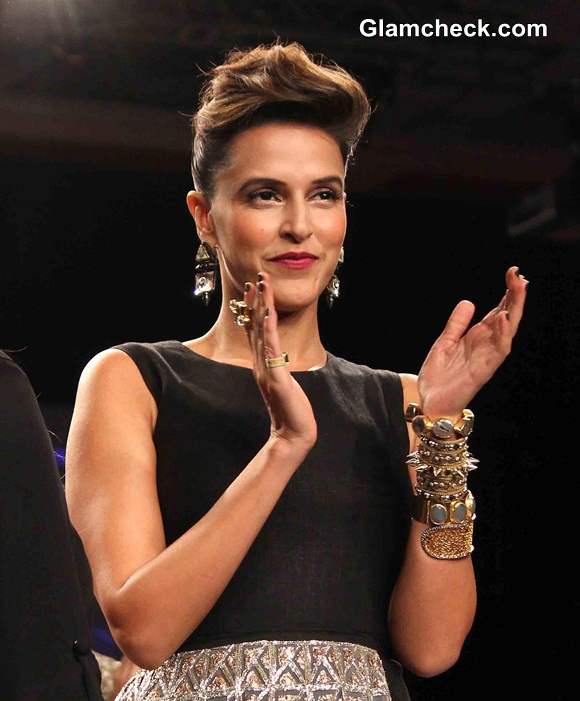 Neha Dhupia  at LFW S-R 2014 for Payal Singhal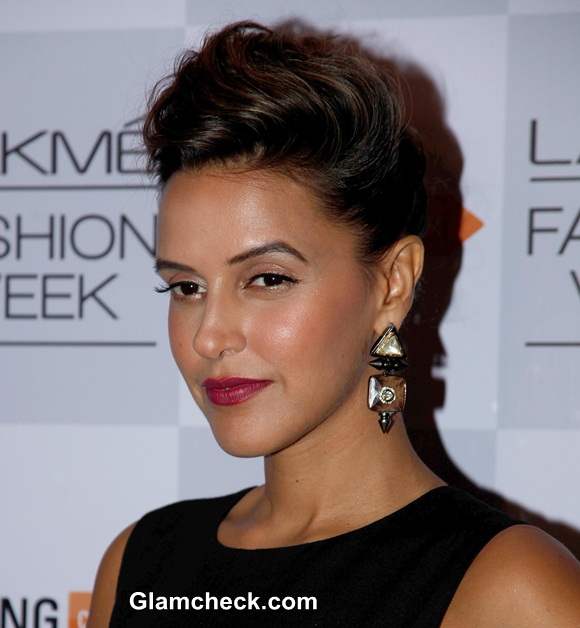 Neha Dhupia 2014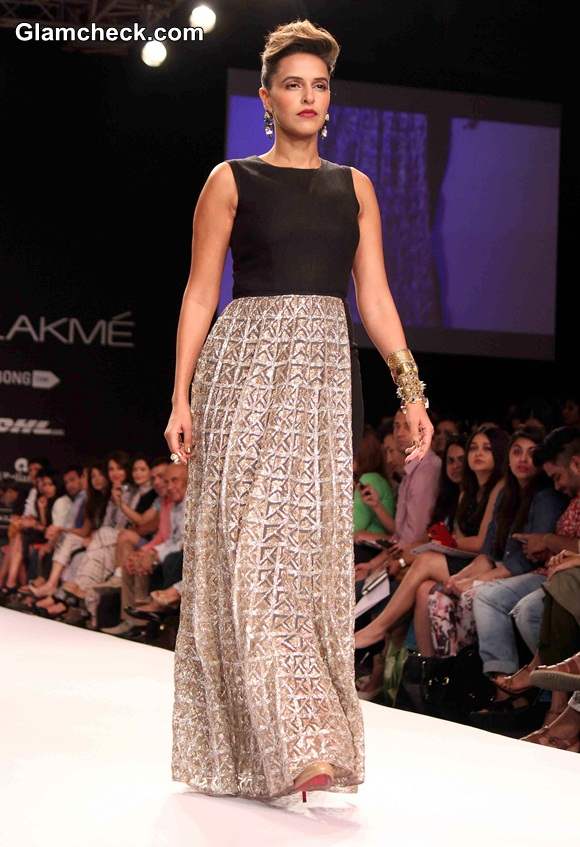 Neha Dhupia for Payal Singhal at LFW S-R 2014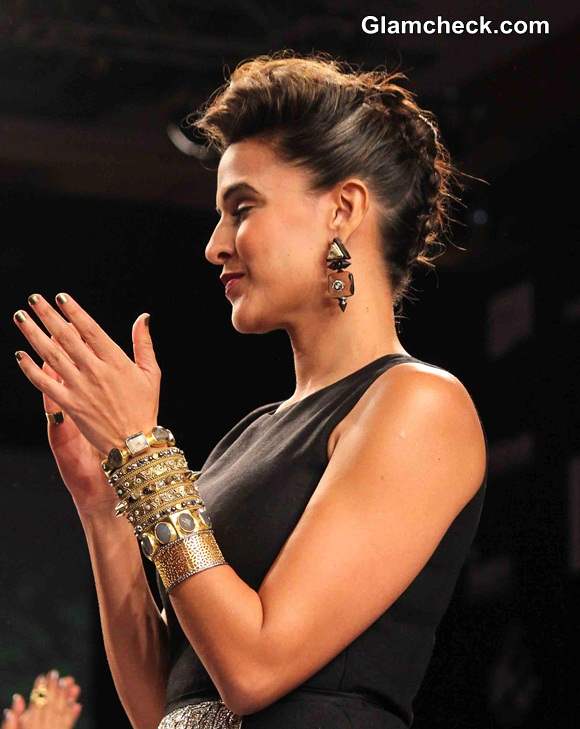 Neha Dhupia at LFW S-R 2014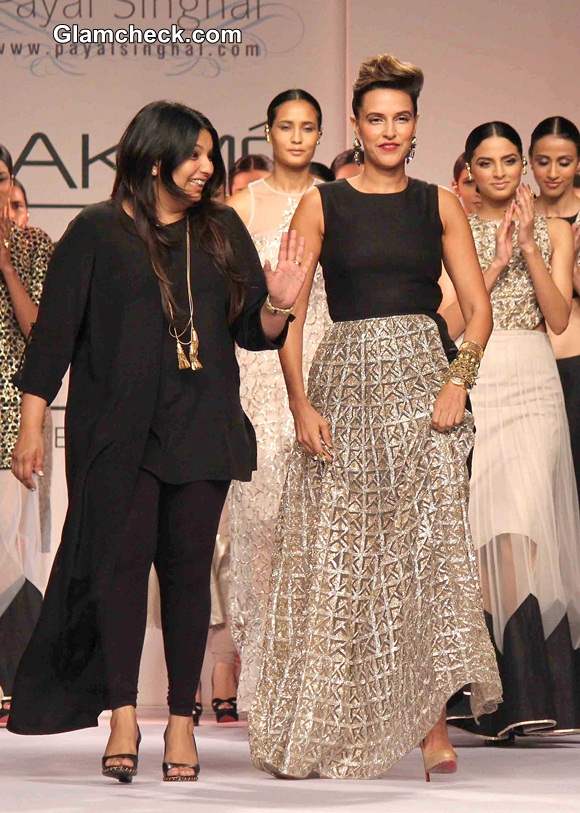 Neha Dhupia for Payal Singhal's Lady Sahara at LFW S-R 2014
Solaris Images