Bollywood actress Priyanka Chopra graced the runway during the Lakme Fashion Week (LFW) Summer/ Resort 2014 in Mumbai, India on March 16, 2014 to display a creation by fashion designer Neeta Lulla.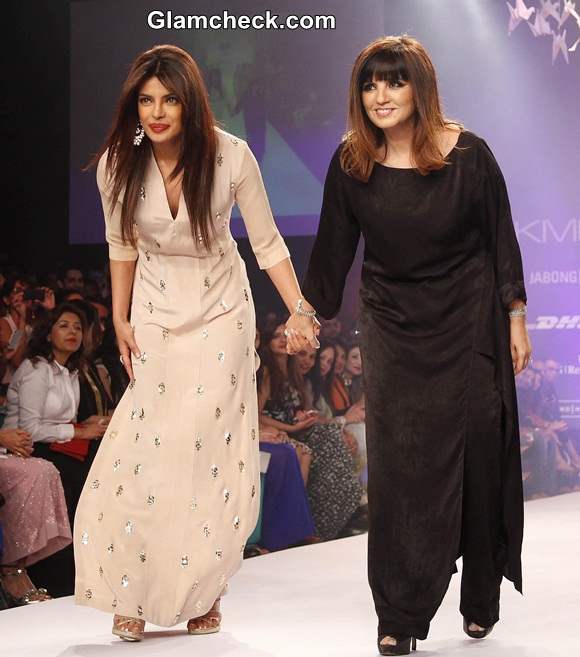 Priyanka Chopra for Neeta Lulla at LFW S-R 2014
Neeta chose to deck Priyanka out in a pale pink kaftan with minimal silver embroidery. It had a modest neckline, elbow-length sleeves and knee-high slits on both sides of the outfit.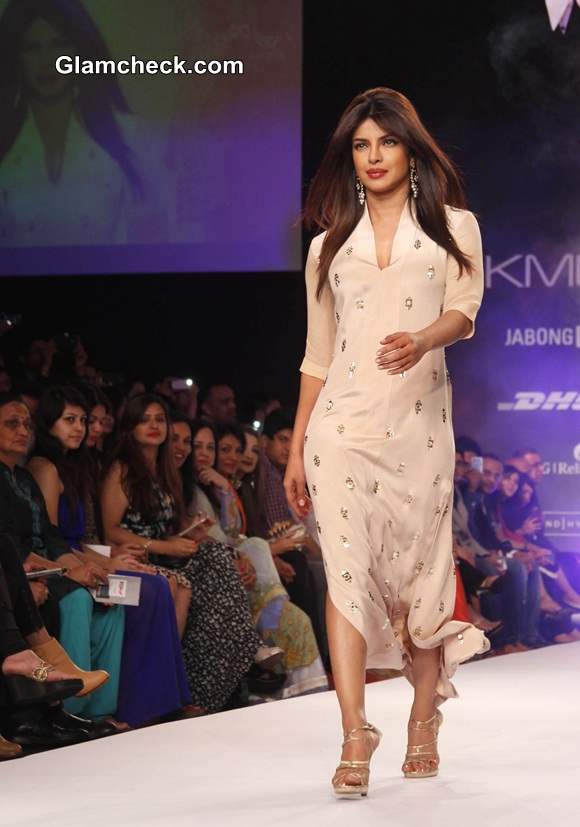 LFW S-R 2014 Priyanka Chopra for Neeta Lulla 
Her face was made up very simply with only a pink lippie. Her hairdo, again simple, was still one of the most striking things about her look. It was parted in the middle and dramatically swept down straight on both sides of her shoulders, forming a sort of curtain from which her sultry face emerged.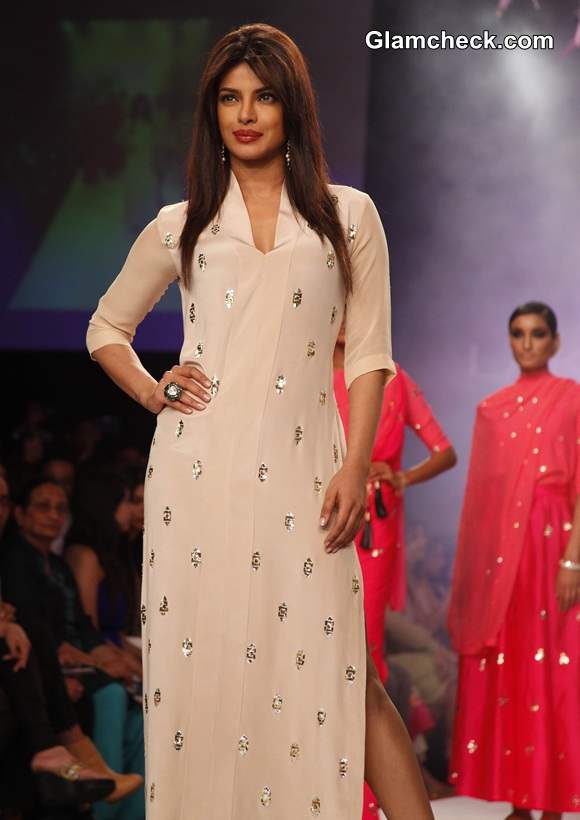 LFW S-R 2014 Priyanka Chopra for Neeta Lulla pics
Matching strappy heels and statement dangle earrings offered the finishing touches.
Neeta said that she was thrilled to have the former beauty queen walk the ramp in one of her outfits. She complimented Priyanka, saying that she pulled off the simple attire beautifully.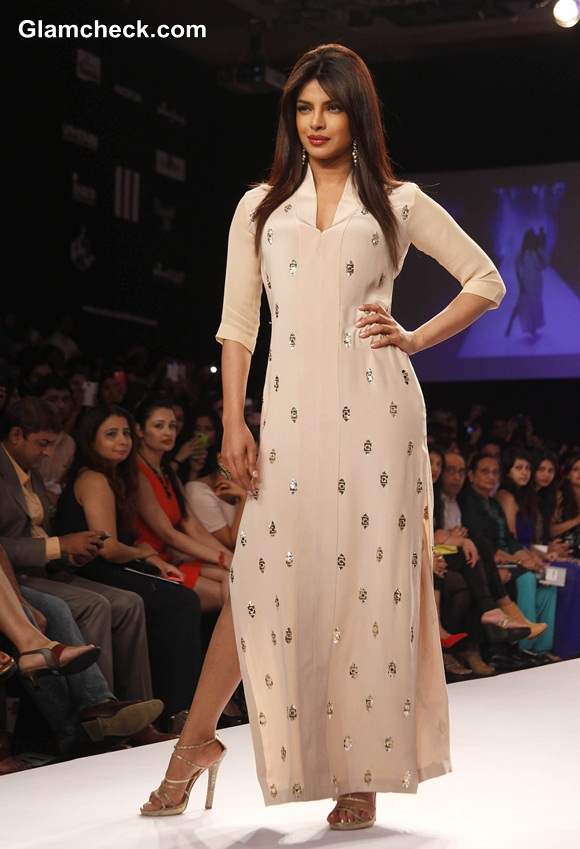 LFW S-R 2014 Priyanka Chopra
Meanwhile, Priyanka revealed that walking the ramp terrifies her and her favourite part of any show she is involved in is when it is over!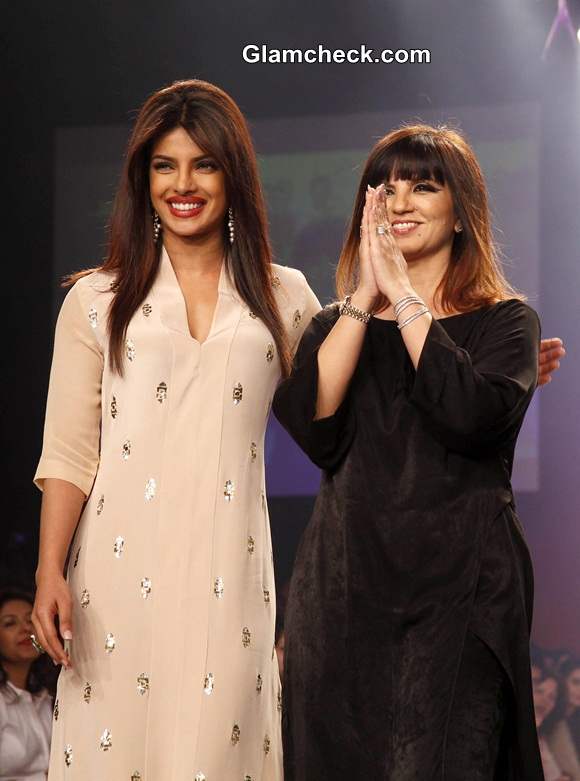 Neeta Lulla at LFW S-R 2014
Commenting on the outfit she modelled, she said that it was very comfortable. She also called Neeta an 'iconic' designer and said she was glad to walk the ramp at her show. 
Solaris Images