Bollywood actors Mishti and Kartik Aaryan were at the music launch of their upcoming movie "Kaanchi – The Unbreakable"in Mumbai, India on March 18, 2014. The music for the film has been composed by Ismail Darbar while the lyrics have been penned by Irshad Kamil, both of whom were at the launch.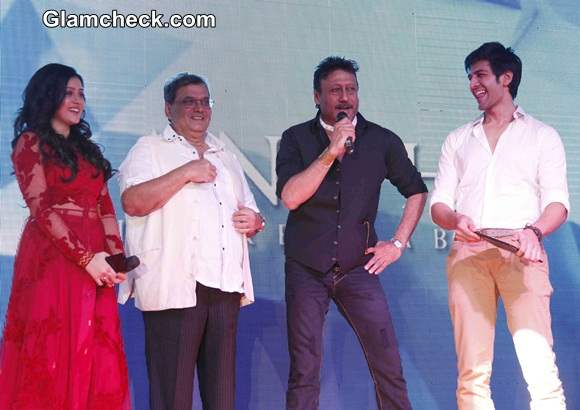 Kanchi Album Sees Star-studded Launch
Lead actress Mishty, also the only lady at the press meet, had no trouble standing out in a red lehenga-choli with a sheer overlay. She completed the Neeta Lulla outfit with curly hair and natural makeup.
Co-star Kartik was her opposite in neutral white and khaki.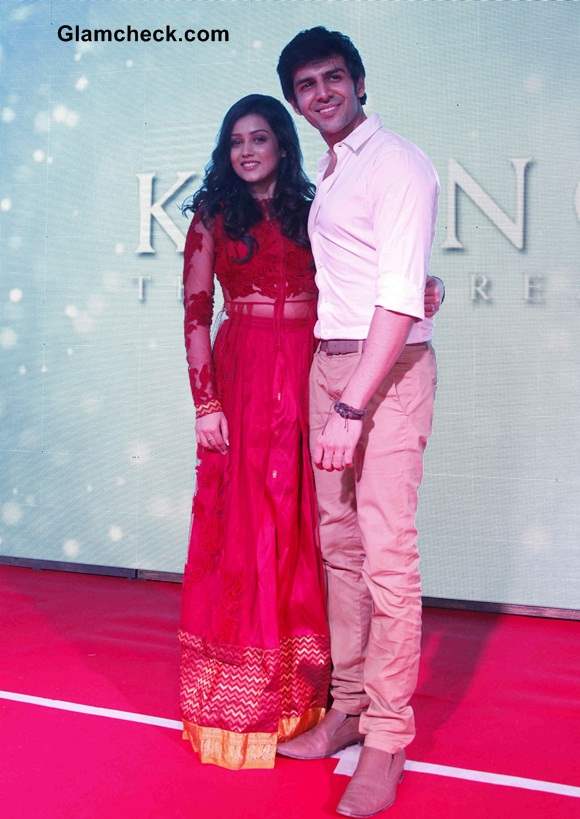 Kanchi Album Launch
Also at the music launch was director Subhash Ghai and actors Jackie Shroff, Dharmendra and Hrithik Roshan.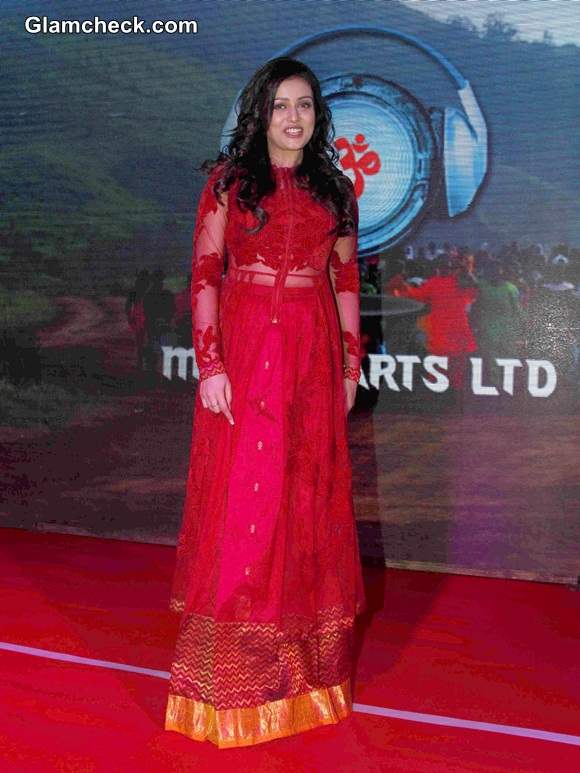 Mishti at Kanchi Album Launch
Kaanchi has been in the works for quite some time but director Subhash said he was in no hurry to get it to theatres. When quizzed about it, he said he had often experienced how a rush to meet a release date had resulted in movies that don't do very well and he wanted to learn from these past mistakes which is why he is now taking his time.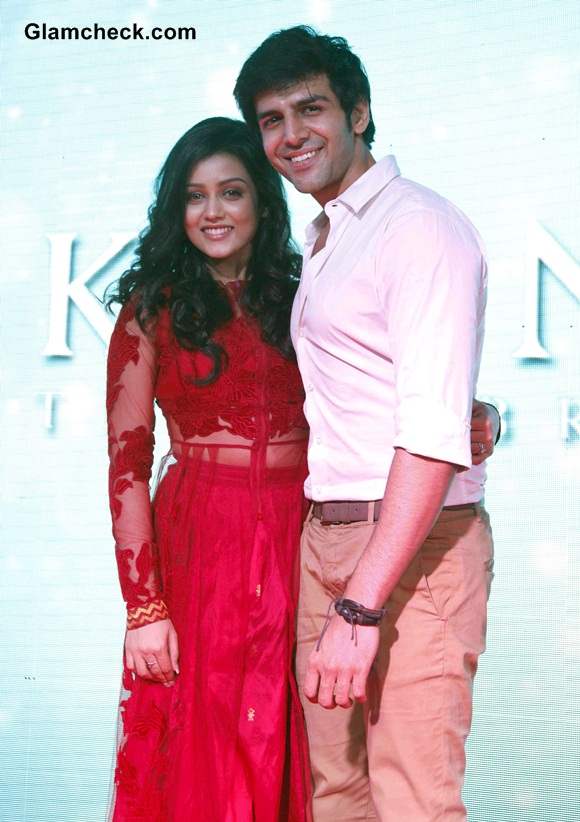 Mishti and Kartik Aaryan Pictures
Subhash is known to collaborate very closely with the music team for all his films and this time was no different. He said he was sure that the album would be a hit and would rise to the charts immediately after its release.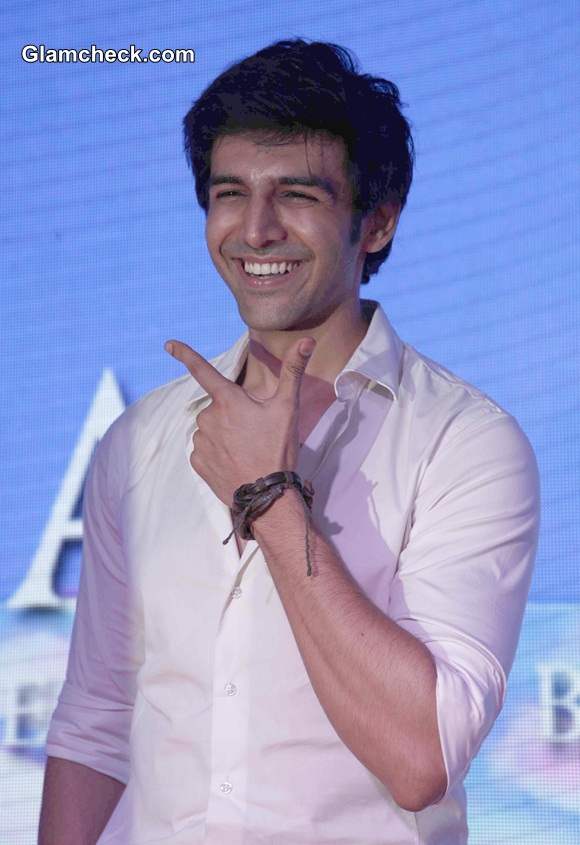 Kartik Aaryan Pictures
 Also starring Mithun Chakraborty and Rishi Kapoor, Kaanchi releases on April 25, 2014.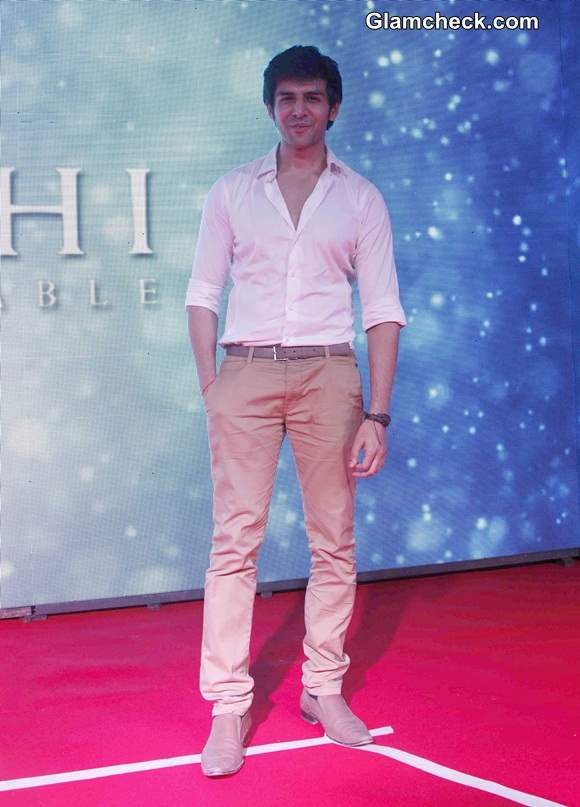 Kartik Aaryan 2014
Solaris Images